HEIRLOOM tomatoes (above) are open-pollinated (non-hybrid) varieties of tomato. They are grown for a variety of reasons — food, historical interest, access to wider varieties, as well as for their taste. Many heirloom tomatoes are sweeter and lack a genetic mutation that gives tomatoes a uniform red colour
Eating is Fun / Eating is Yuck! – A variety food column
By Tara Narayan
HEY, I've just paid `20 for four medium-sized tomatoes at the grocer's outside Magson's superstore and am suffering from rainy-day blues all over again! Of course I know it's monsoon time and veggie prices will hit the lovely blue-grey sublimely silver-touched monsoon sky. The truth is instead of cooking at home in the evening I've taken to picking up some interesting cooked food item I consider okay to eat at home some evenings (most evenings I don't feel like cooking and I insist on early dinner at home, before the sun sets or something like that for the sake of an easier night's sleep).
What do I pick up? Could be an idli/sheera/masala rava  dosa from Fidalgo's `Legacy of Mumbai' or a set of aloo paratha from Bassera, or aloo tikki (`110, comes with excellent dahi and chutney) from Foodland; or on a Sunday mornings a plate of meduvada with sooka chutney (`70) from Kamat Hotel. Tea-time I go looking for cinnamon bun (`50) at Carasid or what they call Chelsea bun at Black Vanilla (the delicious bun at `80 becomes `94 after SGST & CGST are added at 9 per cent each) …this is all Panaji talk because Panaji is my home town in Goa. At Legacy of Mumbai at Fidalgo I find the `60 sheera becomes `70 after addition of SGST/CGST and service charge at 5 per cent…in general I find prices have been upped anew by `10 to `20 and more.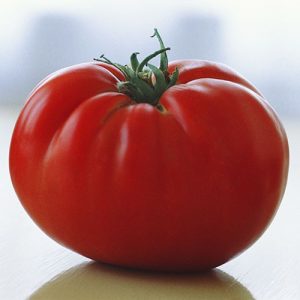 For the sake of indulging in a stock-taking exercise I prefer to buys sheera either from Legacy of Mumbai or Bassera's  because they use Amul ghee and not one of the vanaspati fats. It's priced at `60 and `90, respectively, SGST & CGST at 9 per cent each added on and rounded off to the closest figure. Some have hiked the basic food price to incorporate service tax before adding on SGST & CGST at 9 per cent across the new format, so my excellent aloo paratha at Bassare is now `100 (a hike up from `60/70 early this year). I'm addicted to these paratha because they are value for money, but this is not what I'm pointing out here.
The new-fangled GST taxation is not all that hunky dory as it is being made out to be! For all the la-di-dah talk about food prices coming down once the General Goods & Services Taxation (GST) is in place, courtesy Prime Minister Narendra Modi's godfather-ly government…I beg to differ. This is a big con, ha, ha, ha…the laugh's on us of course and I'm realizing anew that Modiji's and Shahji's Gujju government is really a loot-maar (extortionist?) government!
GST is yet another example of how anxious it is to rake in more money via taxes so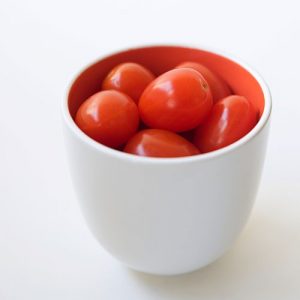 that it can carry on living it's extravagant lifestyle. (I mean I'm told that tea at the MLA's canteen in Parliament is `1, while the rest of us poor stressed out aam janta  pay anything from `10 to `25 and much more if at a 5-star hotel setting.) How long can this kind of lop-sided development and progress continue to keep an  essentially bankrupt  government and its crorepati friends rolling in achche din???
It is early days yet, so I won't say democracy is dead in India, — long live democracy! Coming back to `5 per tomato this monsoon, I seriously think we must grow our own tomatoes (and other veggies) in pots or wherever we find some good earth. The future of good food lies in doing a bit of organic cultivation!  And share your harvest generously, don't behave like a carbon copy of this Gujju government which believes in killing the golden goose of its people (we Indians are like so many lambs being led to the slaughter)…never mind the mixed metaphors here, you get the idea?
THIS is to say the new leaf in my book is to stick to buying only Mangalore buns at various prices of `10/`15/`20 when I feel like bringing something home for an evening snack break. Easy to say, hard to do of course, but my friend Elizabeth who knows little about Mangalore buns read what I'd written and went out in search of a Mangalore bun at a place called Public Café (a sort of cramped hole-in-the-wall place down town Panjim, but decent enough) and ordered "Mere ko ek Mangalore bun de do…" This in her heavily accented Portuguese English. The service boys didn't catch on and much kya, kya, kya madam happened. Finally amidst a lot of laughs they caught on, "Bolo na aapko buns chahiye…buns hai!"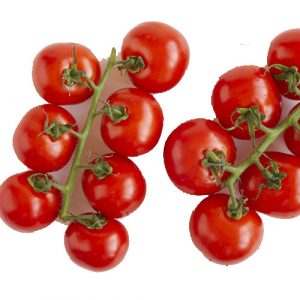 So if you're going down market looking for a Mangalore bun, say very casually and firmly, "Mere ko ek buns do…" That's the lingo, okay. Tip: Don't go looking for buns at Public Café, try Café Real or Café Bhosale instead sweetie!
That was my entertainment for the week gone by, that and puzzling out how the new SGST and CGST works at 9 per cent each. And I'm looking for less expensive tomatoes and veggies at the government's horticultural stalls or Taaza Tokri….but these are crowded all day long and just about everybody doing large bulk buys come here including small business folk!
The queues can be tiresome if you don't want to hang around and there will be any number of jerks who'll keep their basket in the queue and go picking up things. Some come strategically  in pairs, one to stand in the queue while the other wanders around selecting veggies and fruit and depositing it with the one in the queue! Life's like that with us Indians.
ONE very good thing I've decided to do henceforth is carry my own cloth shopping bags and even my own stainless tiffin dabba if I'm picking up food from any of my favourite places – no plastics, no aluminium foils, please!
Say no to plastics, especially plastics in the food and medicines industry, my dears.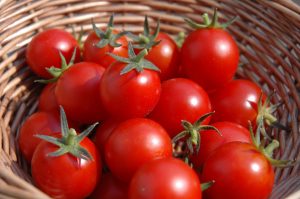 Funny, my sister in the USA wants me to send her all the stainless steel pots and pans I don't want in my kitchen!
She says her American friends fall in love with Indian stainless steel kitchen vessels because they're so eco-friendly and recyclable. "Also the craftsmanship is so much more scientific! Even the German stainless steel heavy copies are hopeless. Why should these grand saucepans have thick rounded rims which make pouring dicey?"
The sis is right, if you notice such things, our traditional stainless steel (or brass for that matter) pathila have  simple thin rims and this enables spill proof pouring out… indeed, our traditional stainless steel vessels are scientifically, practically designed and finished with loads of common sense.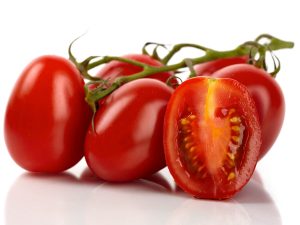 Not like the new-fangled designer stuff which costs the earth but lacks the nitty gritty of kitchen usage.
If you're asking me you should throw away all plastics from your kitchen and invest in Made-in-India stainless steel ware! Don't know why the rest of the world pines for our stainless steel ware while we in India drown in plastics here, there and everywhere.
Note: Eat more tomatoes! They are an excellent source of vitamin C, molybdenum., vitamin K… very healthy and naturally ripe!