ALL FOR ORGAN DONATION: (l to r) Dr Shekhar Salkar, Dr Kartyavi Mashelkar, Dr Kalpana Chodankar, Dr Sheetal Lengde, Dr Medha Salkar, Dr  Maria Paula Gomez from TPM DTI Spain, Dr Vimal Bhandare (director, NOTTO, Delhi) and Dr Amol Mahaldar at State CME Kidney Update organised by IMA Goa
TARA NARAYAN on how we need to think along organ donation and lifestyle changes to better take care of our kidneys…
REAL progress is progress of the mind. When up there, where it matters, we start thinking about life and death in more rational and educated ways! For example, it does make a difference for the better if we donate our material body for harvesting tissues, cornea, heart, liver, kidneys, heart, even intestines (etc) to someone out there on the waitlist of life and death. It may be  someone who is young enough to be your daughter or son! How many of us are magnanimous enough to say, "Okay doctor, if my son, daughter, wife, husband …(whoever)…is brain dead, I give you permission to harvest the organs in time to be of use to somebody else so that they may live…"?
Donation is actually easier than harvesting the organs required at any given time! It takes a lot of networking together to make a live organ available at the right time to the right patient…this is not easy. But from the sound of it a lot folk have to be alerted for a common cause to  swing the logistics —  to say RIP to someone at one end of the spectrum and good-luck to someone else at the other end who is fighting for his/her life in the same hospital or another hospital, in the same city or another city, in the same country or another country. Modern medical science has come a long, long way but it still hasn't come such a long way that most of want to be organ donors dead or alive or so to speak.
This is not to say that enlightened and progressive people the world over are not increasingly signing up to make organ donation a way of life. Why can't we Indians walk in the footsteps of those who care more about life than death? Once life is over, it is over. Why not save whatever one can to give a new lease of life to someone waiting on a waitlist in the hope that a matching kidney or liver will make it in time to enable them to say hello to life anew?
At a very thought-provoking and interesting State-level CME Kidney Update organized by IMA Goa at the International Centre Goa (ICG) in Panaji over the weekend of July 22-23, 2017, various presentations were to do with kidney problems and diseases. There was also an articulate Dr Maria Paula Gomez , director of PM DTI, a Spanish not-for-profit organisation, whose presentation appealed to India and its states to look closer at how the Spanish organ donation program/system works with smooth efficiency. Spain's organ donor program has come in for praise and emulation by other countries in Europe and elsewhere on the matter of saving a life with another life fading away.
Goa, is a small state and can very easily replicate the Spanish organ donation movement. In Spain donating a stem brain dead certified patient's vital organs is seen by and large as a right and many are aware of how life can be saved at the time of death of one of their family members. Time is of the essence when it comes to harvesting a stem brain-dead patient's vital organs and so everyone across the board has to be sensitized. There are very clear-cut rules and parameters laid down to ensure that only a brain stem-dead patient's body is cleared for further treatment for facilitating organ retrieval/storage to reach a wait-listed patient who needs it for a transplant.
Dr Maria Gomez pointed out that Goa already has an infrastructure of government-run hospitals and primary health centres as well as state-of-the-art private hospitals, surely a mutually acceptable agreement all around can make it possible for organs of the dead to be harvested to save lives? But first society has to be educated and there must be a registry of donors (that is individual owners who sign up for the program granting permission that in case of their premature/accidental death they would like their body to go towards donation of vital organs to patients in need).
The donation of organs by relations or whoever the authorities are at the time of death can also make a life or death difference for waitlisted patients who are surviving on dialysis.  Says Dr Amol Mahaldar, who already been to Spain with his wife (a cardiac anaesthetist) on his own initiative, to see how the organ donation, procurement and transplant management, works, "In Goa we have about 1,000 patients currently undergoing dialysis. Many are waiting for a kidney donation and transplant and if this doesn't happen they will die in due course."
The Goa situation is frustrating. Dr Amol Mahaldar who spoke at the concluding session at the CME Kidney Update shrugs, "Both Dr Sheetal Lengde (of Apollo Hospital in Margao) and I have estimated that of the 1,000 patients on dialysis in Goa at least 20 per cent of them are fit for receiving a kidney transplant." But for some reason this is not a priority in Goa! Why? Perhaps it's a political thing, no political will on the part of the government to give the necessary permissions/licenses and fund an  infrastructure along the Spanish model which would benefit Goans in the short and long run.
Of course kidney transplants have been successfully carried out at the GMC and he's been part of that team too but after something like 14 kidney transplants the transplants program seems to have fizzled out for want of surgeons and kidneys and other blocks. Rich Goans go out of Goa or India to get their kidney transplants done but it is the poor Goans in the GMC's wards who await a kidney donation to give them a new lease of life.  Some of the patients are young and can be saved if a kidney is  harvested from a brain stem dead patient in the ICU. There are many patients who qualify for organ donation in hospitals. Goa also sees many road accidents and the victims are often certified brain stem dead although their heart may beat on for a few more days with the help of a ventilator. The idea here is to present patients who are really dead in time to harvest their organs to keep them alive for transplantation in another patient. Other states like Tamil Nadu (where a maximum number of kidney transplants are carried out) have their organ donation and transplantation program fine-tuned because health is a state issue.
But Goa which has a reputation for its primary health facilities lags behind on this matter and concerned parties are still awaiting the fine detailing to be legal tender. Sighed Dr Amol Mahaldar, "I remember two years ago at the GMC a 23-year-old young woman patient who was awaiting a kidney donation, waited 24 months before a transplant could take place!" In most transplant scenarios only a relative of the patient may donate a kidney (usually women in the family donate a kidney to save the life of a fellow relative). Family donations are usually a close match.
But the whole idea of donating organs to save lives needs to take wing! In this case it is very useful to take a look at the Spanish model of taking society into confidence and harvesting organs whenever the green signal is given by a dying patient's family. Imagine the difference it would make to the saving of life if trauma case patients could be certified brain stem dead in time to harvest their organs?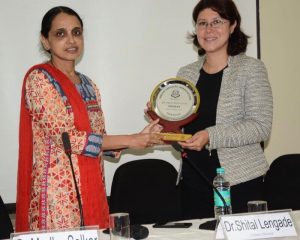 ACCORDING to Dr Shekar Salkar (oncologist and director at Manipal Hospital)  they have even worked out the details of a plan and all that is needed is a green signal from Chief Minister Manohar Parrikar and Health Minister Vishwajit Rane. The scheme they have put up will ensure that if a private hospital harvests a pair of kidneys from a brain stem dead trauma patient, one kidney will be used by the private hospital and the other donated to a public hospital (for a poor patient awaiting a kidney)… a kind of quid pro quid idea which may work well, but only if  private hospitals are permitted to perform kidney transplants!
At the moment only government hospitals may perform kidney transplants but that has not worked out too well from the sound of it. It is with justification that concerned doctors ask, "If the GMC can wing a state-of-the-art department for cardiac care patients, why can't they do the same for kidney care patients?" If this happens an in-house kidney transplant unit can be put into place with a separate roll-call of doctors and staff who will dedicate themselves only towards promoting the message of organ donation in society and also take care of the logistics of brain death and harvesting of kidneys early enough to make a difference to the quality of a subsequent transplant.
There's a lot of medical nitty-gritty involved before a perfect match is found for a transplant patient and procedures have to move smoothly with everyone's consensus or blessings (not least of all the family permitting donation of their dead one's organs once they understand that even if the patient's heart is beating courtesy a ventilator, if he is certified brain dead there is no chance of restoration of life. Dr Kayanoosh J Kadapatti from Pune presented a fascinating talk on all the ways in which doctors may determine brain stem dead patients and donor management vis-à-vis ISCCM Guidelines 2017.  
One may well ask if folk can understand the merit of donating organs in other countries, why isn't it happening in India? A host of reasons: There are religious, cultural, family reasons which are fraught with differing opinions; not least of all many are wary of doctors abusing a patient's right to be given that very last chance to life! As it is patient-doctor relationships have touched a new low in recent years with both patients and their families and the medical profession too becoming very conscious of protecting their rights, respectively. This state of affairs doesn't necessarily make for a lot of trust, does it?
Others who spoke at the CME Kidney Update 2017 included Dr Vimal Bhandari (director, National Organ and Tissue Transplant Organisation). Dr Bhandari was the chief guest and he made it clear that organ donation and transplant services development is a priority for the Central government, especially after Prime Minister Narendra Modi's recent visit to Spain. However, if Goa wants to take advantage of Central funds it should move fast and appoint a dedicated transplant coordinator and also run public awareness programs by establishing a SOTTO (State Organ and Tissue Transplantation Organisation) for Goa. The Central government has a target of attesting to at least 10 SOTTO's during the years 2017-2018.
The day long Kidney Upate saw presentations on kidney related subjects like interpreting urine chemistry (Dr Vishwanath Billa), glomerular diseases simplified (Dr K Sampath Kumar), interventional nephrology (Dr Paresh Desai), optimizing CKD medical management (Dr Amol Mahaldar), vascular access in HD (Dr Amish Mhatre) and anuria by Dr Madhumohan Prabhudesai. Goans should take an interest in kidney matters given the fact that incidence of diabetes is high and consequently, kidney problems.
It is worth adding here that nobody is talking preventive care vis-à-vis one of the vital organs of the human body, the kidneys! Consumer/medical organisations ought to  run campaigns to educate and boycott/ban processed sugary carbohydrates. For example, the plethora of bottled aerated drinks and sugary confectionary of the marketplace. Consumption of refined sugary foods and drinks and not least of all forgetting to drink enough plain honest water — contributes majorly towards bad lifestyles and consequent kidney problems sooner rather than later. The testimonies are there all around us in the form of obesity, high blood pressure, diabetes, heart disease…just look around! There are other factors too which need focusing on but what we drink and eat plays a stellar role.
What is brain stem death?
WITH brain stem death you are well and truly dead and can't come back from a coma even if you're taken off the ventilator in the ICU or hospital! Brain stem death has replaced the old cardiopulmonary definition of death which relatives of a patient still swear by even if the doctor says the patient is brain stem dead and patient's heart will stop beating sooner or a little later (unless put back on the ventilator).
Until recently the definition of death was cessation of breathing and absence of a pulse for at least an hour but all that has changed now, especially if live organs like tissues, cornea, kidneys, liver or even heart have to be harvested to save another patient on a waitlist (the waitlist for a kidney is the longest and kidneys are the most in demand in Goa where kidney disease is prevalent in many diabetic patients). If organs are to be retrieved from a freshly declared brain stem death patient, to be of use to save another patient…they have to be harvested while they're still warm and alive and within 24 hours.
Hence, the urgent need to declare an accident or trauma patient brain stem dead! If doctors get the green signal to declare a patient brain steam dead and ready for harvesting of organs — the organ donation movement will start moving from the comatose state it has been in Goa for some time now.
It's not easy to understand brain stem death. Generally speaking brain stem death is a clinical syndrome defined by the absence of reflexes with pathways through the brain stem — the "stalk" of the brain which connects the spinal cord to the mid-brain, cerebellum and cerebral  hemispheres.  Doctors confirming brain stem death have to test for neurologic functions too and hence the need for a neurologist in a four-doctor panel certifying brain stem death.
Before certifying a patient brain dead or brain stem dead several tests must be meticulously done and the results documented. The tests are to check out vital reflexes like pupillary reflex (eyes don't respond to bright light beamed into them), corneal reflex, gag reflex, cough reflex, oculocephalic reflex (also called doll's eyes reflex), caloric reflex…amongst the neurologic assessment ancillary tests there is the apnea test done twice with a break in between, it's to do with oxygen levels in the blood. In brain stem death neurological functions have ceased forever and irreversibly (there is no pain).
Still, some doctors say certifying brain stem death for timely organ harvesting is vulnerable to a high risk of bias and inadequate statistical precision. Certifying brain stem death is a tricky thing to do, especially in a corruption-ridden country like India (where organ donation has proved to be a big business scam). There must be fool-proof methodology and execution of certifying brain stem death patients and alongside a fine-tuned network in place for harvesting organs (there is also the sensitive issue of prior talking to the relatives of a patient who is not going to make it back to life — but whose organs can save several other patients waiting for a kidney or a liver or a heart to live anew!