STYLE V/S SUBSTANCE: BJP's Chief Minister `Manoo' Parrikar and Congress party's Girish Chodankar, different strokes, winners both but how!
SO Mr Parrikar has come back as Panaji MLA and chief minister and all I can say, my dears, is wish him good-luck. Although I will say he has the devil's luck and the floundering `Lucky Seven' has been lucky for him! As far as I am concerned it's Girish Chodankar who has won, and if he has lost out he has lost out to moneybags and what we call vote banks in Indian democracy. The moral victory is Chodankar's, no two doubts about that even if the sad news for some time now at aam aadmi and aam aurat's level is that one is constantly required to choose between greater and lesser evils in today's political scenario…as in bad, worse and ugly!
And to say it a little more creatively yes, if you're asking me what's the difference between Manohar Parrikar and Girish Chodankar I'd like to say it's the difference between aristocratic modak and common patoleo! Work out the rest yourself, my dears, this is not a political column but an anonymous butterfly's column and butterflies you know flit in and out of gardens (wherever there are gardens) and not political offices old or brand new and stinking of new money. Give me the value systems of old money any day.
But to go on, Goa's chovoth (or chavath, which is correct?) becomes tiresome after a day or two with its long drawn out noisy electronic bhajan music; and why aren't firecrackers banned yet (especially as there's no civic staff to do any real cleaning up operations in the small gullies and slum localities of small town Panaji pretending to be a jhat-pat smart city)? Most enlightened countries not bogged down by past glories have banned firecrackers (as opposed to fireworks) and thereby, also freed child labour in the fireworks industry in India.
Isn't there something like too much religion? I don't object to religion or religious rites and rituals but surely we can sober up and be restrained along the lines of simple living and high thinking, instead of frenetic, stressed-out living and grand thinking regardless of whether one can afford it or not and then aspiring for more and more by hook and by crook? I really see no reason why all Ganesh idols small and big should be sent off en masse into our water bodies of various denomination — especially if they're chemically and synthetically poisonous ones!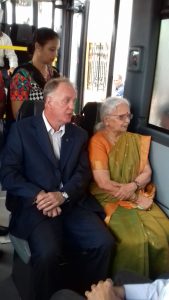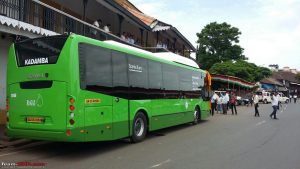 Don't misunderstand me, my dears. I mean, do we respect cultural/religious traditions or our water resources and the life enshrined in them more? Actually, I'm all for cremating all these festival time Ganesh idols but then in monsoon time they won't light up so easily… maybe the government can come up with a crematorium for Ganesh Chaturthi time idols? Now I know I'm in the soup for even suggesting something like this!
Hey, with all due respect for any religious sentiments involved, I'd like to say here that our festivals (even Durga Puja idols being sent off into the waters of life is a no no) should evolve in the best sense of the word and become really eco-friendly from A to Z and not in pretentious bits and pieces…we have to fast forward quickly till love for Mother Earth takes priority over religious extravaganzas and extremism! Can't we celebrate any festival without showing off so much? Some festivals have outlived their usefulness in keeping society and community connected in our digital technology times …and even here we need to worry about the impact of e-waste on our finite land resources!
Really, life is becoming a sickening farce because we're  increasingly living in PFTD times, meaning paise feko tamasha dekho times! At least this Ram Rahim Insaan fellow affair should wake us up as a country… from the point of view of where we are coming from and where we are being led and by whom??? How long are we going to wallow in idiotic ostrich lifestyles? Or make hay while the sun shines in the hope that tomorrow will never come? Tomorrow will come and every tomorrow will see us worse off collectively vis-à-vis air, earth and water, also mental wellbeing.
Think about it all my dears and be the change you want to see around you locally first…
DIDN'T I go for a ride on one of these three so called green buses which the government has acquired from Swedish company Scania India in Bangalore? Of course, I did, on inaugural day August 15, 2017, after Goa's governor Mridula Sinha did the honours with flowers, aarti and coconut breaking for the bio-gas bus and two ethanol buses, which Kadamba Transport Corporation's Derick P Neto (managing director) said would be now plying on different routes across Goa. Depending on the Parrikar government's orders presumably. These are large, sleek, green buses with more standing space than seats (and a facility to let wheelchairs roll in). I dare say these buses may run only on main roads…running them on any of Goa's winding country roads would be asking for trouble in the hands of less than experienced drivers.
So I asked the happy managing director of Business Unit, Scania Commercial Vehicles India, Mikael Benje, if it was not possible for them to fabricate small, sturdier buses for rough and tough use on our Indian roads. I mean, he's familiar with India and Goa and seen our roads, streets and coastal lanes leading up even to the palatial five-star hotel resorts. What should come first, roads like those in Sweden or buses like those in Sweden? He chuckled, "It's a bit like the chicken and egg, isn't it?"
Yes, but at what cost will roads like those in Sweden come to Goa and how long will it take? And to think the government is contemplating buying 40 of these hulking buses just because they're biogas and ethanol-fuelled buses and Goa may boast of having arrived on the eco-friendly bandwagon!
As if all it takes is green buses to make for an eco-friendly green state? All that apart of course I'd like our private and public transportation all run on bio fuels, including two-wheelers. Everything sounds hunky dory at the moment but what if biogas/bio-ethanol/bio-diesel don't arrive in the quantities desirable? Nobody even knows how much biogas the Saligao garbage plant can produce, and ethanol is reportedly going to be produced from sugar cane waste processes.
The picture looks rosy and customer-centric Scania wants to ensure outstanding total operating economy, work closely with the government of India's initiatives of Make in India, Clean India, Smart Cities, etc. I believe their team will be maintaining the three green buses in Goa for three or more months and then Kadamba folk take charge. The ethanol fuelled buses have been a huge success in other cities across the world. In India the first ethanol-run green bus was presented in Nagpur in August, 2014, and everyone up there is optimistic that we're heading into a sustainable future (never mind that public and private transportation is going electric in countries like Germany and other Scandinavian countries and the prime minister of Netherlands goes to office on a bicycle like the kind he presented to our Prime Minister Narendra Modi)!
Interestingly, ethanol is the most widely used biofuel in the world today and is said to reduce CO2 emissions by up to 90 per cent; biogas produces up to 84 per cent less greenhouse gases than diesel and reduces fuel costs by up to 30 per cent…the motto of "local waste to local fuel for local transport" is fine but can we fine-tune it along with more professionally safe roads?
LAST week, returning from Manipal Hospital at 5 am in the early morning on my two-wheeler, I decided to take my chances with the new Dona Paula-Miramar road. Only to discover to my shock that the streetlights were still not up yet, and suddenly in the shadowy darkness of the road I found myself slithering on my two-wheeler in a flooded stretch of rain water with flurries of water fountains shooting up on either side…wow, mercifully there was no other traffic zooming down and I managed to keep my balance to get home filthy wet and cold but in one piece. God protects those whom He/She loves!
Tell me again how many years has it been since the streetlights have gone missing down this newly concretised Dona Paula-Miramar road? So much for BJP government-made roads in Goa, I won't swear by their safety, and if you're taking this road with the thought that it's safe, think again. Day-time is bumpy but fine, nights and early mornings, and when it's pouring, if you're on a two-wheeler, avoid…except that the other inner road is even worse after it was repaired. Not funny, not funny at all, and these days I'm cursing the powers-that-be from the bottom of my heart.
On that note it is avjo, poite verem, selamat datang, au revoir arriverdecci and vachun yeta here for now.
— Mme Butterfly