Fafda-jalebi Dassera in Juhu-Mumbai! For Gujarati and north Indian residents in upmarket JVPD Scheme it's time to feast on fafda-jalebi for Dassera breakfast and all day long! Queues start building up from 7 am onwards outside popular mithaiwallah Rama's Sweets & Snacks,  Gangour, Tiwari's (located at  Juhu Supreme Shopping Centre)…to buy piping hot jalebi and fafda, ghatia, nylon ghatia, white/yellow/methi/kanjipuram dhokala. Jalebi sold at `380kg, dhokla at `280 to `300kg!
Eating is Fun / Eating is Yuck! – A variety food column
By Tara Narayan
OKAY, a different kind of food for thought column this week…food for combined mind and body, heart and soul.
It was an emergency and our Mumbai-Juhu family doctor,  Dr Arun Shah, confirmed over the phone in a no nonsense voice that my Mumbai sister Shobha was in a health crisis, "I need you to sign the surgery consent form since you are the closest relative in Goa.  Come quick. We are not telling your 92-year-old mother about it yet."
Doctors can be sweethearts and care enough. So in new digital India I got an Internet savvy friend to book me the cheapest first flight out to Mumbai and found a mother and her caregiver at wits end at home. The story is that in the middle of the night my most-in-command sister had called the doctor and checked into the local familiar hospital, Bhartiya Arogya Nidhi Hospital nearby in JVPD Scheme Juhu…all by herself near midnight!
She walked there alone, albeit it was only a 10 minute walk from home near the ISKCON temple, but what if she had fallen on the way? Her face, throat and mouth had swollen up, she could barely speak or breathe, and just didn't know what was happening to her and whom to call in the middle of the night! She dared not wake up mother dear!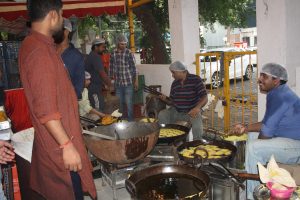 The long and short of it: She had a narrow escape for taking life for granted this time! Can you imagine this? A 10-year-old root canal had gone rotten and it had been bothering her but she'd been self-treating herself for twinges of pain with painkillers for some time. She'd consulted with a doctor earlier in the week and come home with prescribed medicines, later complained of being allergic to Augmentin (today's most popular penicillin antibiotic) and that's why she explained her throat swelled up…may be tonsils infection, she thought, sms-ed to the rest of the family abroad and at home. A couple of funny sms-ess exchanged but later I advised her to stop all the moon mooning and go pronto to a proper doctor and hospital as soon as possible.
Mercifully she listened and the good Dr Arun Shah saved her or she might well have gone with the wind leaving the rest of the family shell-shocked. I mean, most of us do neglect the goings-on in our mouth which can be the root cause of an undesirable life or death emergency later on! The mouth is such an important, vital part of our anatomy (distinctively romantic some say if kept healthy and fresh).
Over the days I learned in between doing home and hospital in Juhu, chatting to various doctors, how the sis was a victim of something called Ludwig's angina/syndrome, a seriously potentially life-threatening infection of the mouth which fills up the spaces of the mouth, throat, neck and as good as paralyses the face. Those affected can't eat, swallow, speak and later on breathe…even if there is no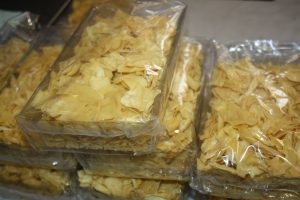 fever.
Mercifully she got medical attention belatedly but in time. Under general anaesthesia a thin filament of an tube with micro camera attached slithered into her throat (carefully avoiding voice box) and the medical team comprising a dental surgeon discovered the culprit molars causing all the slow strangulation in her mouth…both teeth and bridge were removed and there was no need to do the far more dicey throat surgery which would have been called for if the first mode of treatment had not worked. The pus debris was aspirated and inside tissues of the floor of the mouth cleaned up…she was strung up with various life-support systems in the ICU for a couple of days but eventually out of the crisis and able to speak anew.
She is on the road to recovery back home now and on an extended course of  Augmentin again because doctor said that was not the cause of the crisis as everyone thought!
Actually, the Bhartiya Arogya Nidhi Hospital at Juhu is a reasonably well-managed, competent hospital, becoming better and better with all kinds of upgrades and with many experienced doctors on its consultancy board. I listened to a lot of talk in the ICU patients relatives' waiting room on the fourth floor.
One woman muttered bitterly that even small hospitals are no longer charitable in their charges and how there are all kinds of ridiculous charges, but this hospital was not as expensive as the Criti Care hospitals in the nearby suburbs! She shifted her patient to the Bharatiya Arogya Hospital in Juhu to be treated by the crusty and honest Dr Arun Shah — a nephrologist who most folk seek out for his formidable understanding of kidneys in trouble.
Five days in hospital, an expenditure of `5 lakhs for what I thought was just dental surgery at the end of it! I guess if she had gone to a dental surgeon much earlier she could have spared herself this critical emergency…but then these days I say the Lord has experiences good, bad and ugly in store for all of us before we say goodbye cruel or kind earth. Some of us are just luckier than others, that's all, and should never take life for granted.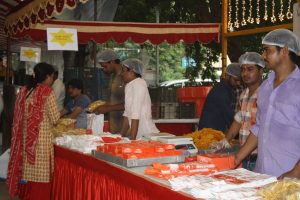 THERE was nothing left to do but to attend to mother dear's insecurities of the mind and soul and with the enormous relief setting in (the sis from "Amrika" had also pre-poned her arrival for the crisis)….and I decided to do some of my favourite things while back home in Juhu before returning to Goa. Mostly check out new foodie arrivals at the local Godrej's Nature Basket and at Anant Foodland store.
More and more health-consciousness is creeping in….there are wholegrain breads of barley, nachne and ragi millet, all kinds of teas and fresh herb/veggie/fruit juices to drink like a la shots…lots of imported berries from blueberries to cranberries to glossy red currants (do you know that botanically berries are just fleshy fruit without stone and produced from a single flower containing one ovary, and yes, grapes, tomatoes, cucumbers, eggplants and bananas may be classified as berry family). Foraging for wild berries is an exciting adventure nowadays but first one must find these wild places near or far!
Down fascinating Juhu lane at Anant Foodland  store I purchased packets of pink rock/white rock/black rock salts with their mineral values to introduce to the sister from Chicago…although Mala's the most enlightened of us all four sisters since she lives in the US of A, the sis from New Zealand, Kalpana, is also catching up fast and so is my sis-in-law Parul in my old home town of Penang (Malaysia)!  
We purchased freshly seasoned packets of amba-haldi and a bag of lotus seeds or fox nuts as they are called – they've become popular party fare with healthily hep groups in Mumbai. What else? Mumbai shopping is far more exciting in some ways and there's too much to buy if one's pockets are garam garam…shopping is a consumerist disease with most women! I sigh and just window-shop with my sister Mala who likes to shop for her summer casuals at places like Anokhi and Kilol down Waterfield road in Bandra (West), Kilol impressed me with its exquisite Jaipur block-printed cottonwear.
Another evening I found myself visiting the local Juhu Sahakari Bhandar and it was quite an experience for it's no longer the old dingy place I remembered. It's become air-conditioned, brightly-lit and well-organized with everything from groceries to veggies to fruit and rest of it from A to Z for home shopping including neat stainless steel masala boxes (the sister bought one).
She tells me stainless steel ware from India is all vogue back in Chicago homes and a friend had requested for a stainless steel pail for the bathroom! Stainless steel offers a lifetime of eco-friendliness compared to evil plastics going to the bottom of the ocean bed to con and murder marine life!
Kavita Mukhi's annual farmers' market had opened in  Bandra the one Sunday I was there but couldn't make it there, hers is the best farmers' market I've visited and  of course more and more Mumbaikars are now well-versed about organically and chemically cultivated food and they seek golden jaggery of various denomination instead of white sugar.
This trip around to Mumbai I bought little but as usual Mala comes loaded with gifts of almond,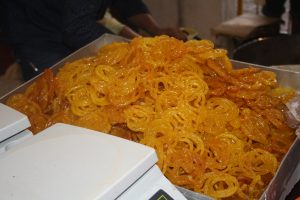 walnuts, pistachios, Spanish saffron, pancake mixes to eat with blueberry jam (all packed in fancy puffed bubble bags)! She empties her suitcases and fills them up anew with  Gujju pièce de résistance stuff like papad, pickle and a prized savoury called "mathia" (these thin discs may be stored in the fridge and deep-fried into tempting fryums whenever nostalgia for all things Gujju hits her out in the suburbs of Chicago)!
It's always a too short a trip to Mumbai for me. With everything as normal as it can be I bid mother dear avjo anew and returned by an uneventful Indigo flight to a misty, cool Goa in the midst of celebrating yet some more of the Socorro Socio-Art Cultural Association's festivals – this time Poderamchem and Zaddamcho fests with play-the-ghumott and weave coconut palm frond mollam workshops at Succorro…real Goenkarponn life and times in village Goa.
One of these days I must find a home for myself in village Goa and invite my three sisters over who are forever inviting me to visit with them. Well, if wishes were horses and the rest of it…but I suggest you pay attention to all the goings on in your mouth today! Don't neglect.