As always Amitabh Bachchan is eloquent!
Amitabh Bachchan is `Father of Film Industry'!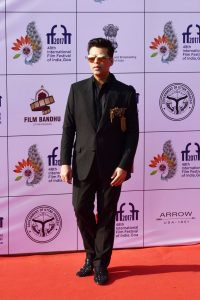 It was glamour, humour, memories and nostalgia all the way at the star-spangled closing ceremony of the 48th International Film Festival of India at Dr Shyama Prasad Mukherjee Indoor Stadium in Panaji on November 28, 2017.
Pics courtesy Gaurish Poke, Tara Narayan, and ESG/PIB
"Thank you is a small word, to thank everyone, especially Akshay, who have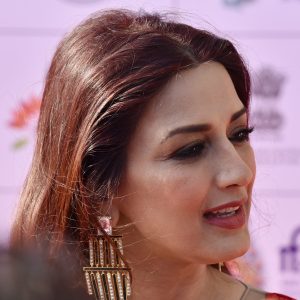 shared his story and gave people an idea of my age! Goa has always been very close to my heart. My first
film Saat Hindustani was shot here in Goa and therefore I have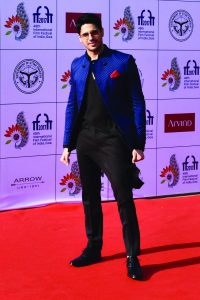 immense memory and love and affection for the people of Goa. The very first film fan I had was also from Goa and
she is somewhere here – Zarine Fernandes.
Fortunately, she is still a fan. I just want to thank IFFI and Smriti for this recognition. I do respect this award (Indian Film Personality of the Year Award) and thank you so much. For having me here and honoring me. I
have always felt that my respect and regard for the Indian film industry has rested in the presence
the film industry has in our world.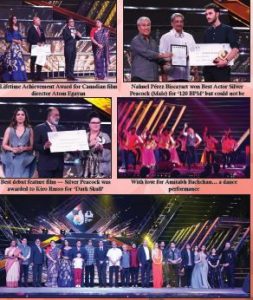 When we sit inside a darkened hall, we never ask what the caste, creed, color or religion of the person sitting next
to us is. Yet, we see the same film, laugh at the same jokes, we cry at the same emotions and we sing the same songs. In this fast disintegrating world of today, where can you find such a wonderful
and worthy example of unity and integration as you do in the world of cinema? During the last few years of my father kavi Harivansh Rai Bachachan he used to sit in front of the television and watch a Hindi film every evening .
Often it used to be bits of my own film and once I asked him "what is that
which is so attractive about Hindi cinema?" He said, "I get to see
poetic justice in just three hours. You and
I won't see  poetic justice, perhaps, in our lifetime!" This is the power of cinema and I'm a very proud Indian. I
am also a very proud but very small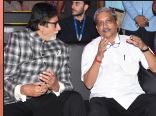 member of this exquisite fraternity called the

Indian film industry?"