NMC BILL IS UNDEMOCRATIC, ANTI-POOR, NON-REPRESENTTIVE! IMA Goa state doctors protested at the Azad Maidan in Panaji on Jan 2, 2018, before meeting Chief Minister Manohar Parrikar to hand over a memorandum listing how the new National Medical Commission Bill the government wants to pass will further vitiate healthcare in the country. Many doctors opine that the NMC is draconian in nature because the government wants to control everything
GOA SPEAKS
LAST elections didn't go as planned for AA P and they were handed a crushing defeat by the people of Goa. But what really amazes me is this party continues to fight for Goa without bragging about it. Movements like Goa against coal and our rivers our right are purely apolitical but most of AAP members are a part of it, fighting alongside others. It's quite imperative that AAP will never get any sort of political mileage out of it. Nor does it look like they want it. I salute their love and passion for Goa. Today I proudly say that I was one of the six percent people who voted for them and will do so every time. Way to go AAP. Continue your fight for our beautiful Goa, we are with you!
– Elliot Menezes with Ivy Ferrao & 10 others, Goa
MEVANI IS RIGHT!
JIGNESH Mevani is right in asking  people to bring the fight to the streets. Unless like-minded people come out in large numbers to protest on the streets of India's towns and cities, the fascist Sanghis will succeed in further dividing society and seizing complete control. Sanghis attack in wolf packs and retreat if they face strong resistance. In the present case, the Sanghis launched a well-planned attack in large numbers on the Dalits, who were travelling towards Bhima-Koregaon on January 1.
The Dalits gather at the site every year. This year was even more special because they were on their way to celebrate the 200th anniversary of the the Battle of Bhima-Koregaon. In which a very small  number of British soldiers, plus Dalit soldiers, defeated the Peshwa's huge army on January 1, 1818.
In the Monday incident, the Sanghis not only attacked the Dalits, they even destroyed their vehicles. This was well-planned and executed with military  precision. Apparently, the persons who masterminded the attack on the Dalits near Koregaon-Bhima belong to the same group that celebrates the killing of Dhabholkar in Pune.
Clearly, the Sanghis are worried about the numbers on the other side, they will not allow large numbers of people to come together lest they manage to unite into a strong resistance to overthrow the dominant Sanghis. After all, it's all about numbers…whether  in elections or on the streets!
– Alaister Miranda, Goa
DRUGS PARADISE
THE drug menace across Goa is a matter of very grave concern and should have received the government's top most priority, attention and action. Unlike a few years ago, the narcotics trade today is no longer restricted to the coastal belt. They are being openly sold and merrily consumed in every nook and corner of the state with even the hinterland infested. They are feely available at the markets, bus terminals and even at the entrances of some many educational institutions.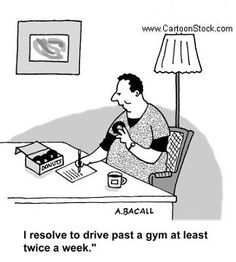 Due to lack of coercive and corrective measures by successive governments, we have reached a point of crisis where even the law enforcement officials are now helpless. Instead of combating the source of drugs, all that we have been hearing is empty rhetoric on eradicating drugs while the ground reality is that the hazard is only spreading further across the state.
With ruling politicians lending patronage to the drug trade, Goa today has been officially reduced to a narcotic, sex, gambling and crime haven. A very unsafe destination and a very sorry state of affairs.
– Aires Rodrigues, Ribander
OLD & OUTDATED!
If Manohar Parrikar didn't have an old world technological mentality he would be concentrating on bringing Central funds to promote green energy and conduct such festivals to preserve our natural resources, and promote green tourism instead of batting for coal hubs in Goa!
– Edwin Mascarenhas, Goa
FIRE SAFETY
WITH such a huge amount of money being allocated for Panaji Smart City, it would be prudent to invest a significant portion of the money into making Panaji a city with a high degree of fire safety measures. In particular crowded places such as Kadamba bus stand, municipal market, Sahakar Bhandar, Collectorate building, Corporation of the City of Panaji, hotels, restaurants, cafes and offices where expensive equipment and records are — such as the Archives and Registrar's office  — should have fire safety measures upgraded and maintained by personnel who are trained to use fire fighting equipment.
Here we should praise the efforts of the Goa State Fire Services Department personnel for having saved lives and property in the line of duty, while risking their lives. Their fire fighting infrastructure  and equipment must be upgraded. Guaranteeing that Panaji is not susceptible to big fires should become an integral part of the Smart City Mission.
– Elvidio Miranda, Panaji
SINGLE WOMEN CORRECTION
IN THE feature titled 'Single Women Unsafe' which appeared in Goan Observer issue Dec 30th, 2017, we wrongly reported that the Goa Bench of the Bombay High Court has issued non bailable warrants against the alleged accused. We stand corrected and we would like to clarify that no non-bailable warrants were issued against the accused. We tender our apologies for misinterpreting the order of the Goa Bench of the Bombay High Court.