BEWARE: The new Models projects are on the St Inez nala. Besides the risk of being bitten by mosquitos their latest ads also do not mention the RERA number
By GO Team
There will be a lot of attractive offers from builders ranging from the Geras to the Kamats to Models and others for Gudi Padwa. Make sure they have complied with the Real Estate (Regulation & Development) Act 2016 (RERA) which safeguards you by requiring builders to register their project and ensures that they do not divert funds and give prompt delivery of the apartment booked. Read about the RERA rules here before you book a flat!
The Government of India enacted the Real Estate (Regulation and Development) Act 2016 on 26th March 2016 and all its provisions came into effect, from May 1, 2017.
What is RERA
THE Real Estate (Regulation and Development) Act, 2016 (RERA) is an Act that seeks to protect the interests of home buyers and also boost investments in the real estate sector. The Rajya Sabha passed the RERA bill on March 10, 2016, followed by the Lok Sabha on March 15, 2016 and it came into force from May 1, 2016. 59 of its 92 sections were notified on May 1, 2016 and the remaining provisions came into force from May 1, 2017. Under the Act, the central and state governments, are required to notify their own rules under the Act, within six months, on the basis of the model rules framed under the central Act.
Why RERA?
THE real estate sector in India is infamous for being unregulated and unorganised, with no proper guidelines for builders to follow, because of which buyers are routinely taken on a ride.
Over the last decade, real estate prices have gone up so much that a common man now will find it very hard to buy a home of his own. In such a scenario, regulation is the need of the hour.
RERA and the government's model code, aim to create a more equitable and fair transaction between the seller and the buyer of properties, especially in the primary market. RERA, it is hoped, will make real estate purchases simpler, by bringing in better accountability and transparency, provided States do not dilute the provisions and the spirit of the Central act.
What'S in the ACT?
REAL estate companies must register any project that is being developed in more than 1000 meters of land. Developers or builders will have to submit detailed project reports that will include:
Completion date
Land title
Names of architects and agents
Details of the bank account where the amount generated from project sales will be deposited. This amount will not be used for other activities
In addition, the bill seeks to enforce strict penalties for various offences. For example, in case a builder does not present a detailed project report, the penalty may extend up to 5% of the estimated cost of the project.
KEY HIGHLIGHTS
ESTABLISHMENT OF A REGULATORY AUTHORITY:
THE absence of a proper regulator (like the Securities Exchange Board of India for the capital markets) in the real estate sector, was long felt. The Act establishes Real Estate Regulatory Authority in each state and union territory. Its functions include:
protection of the interests of the stakeholders,
accumulating data at a designated repository and c
reating a robust grievance redressal system.
To prevent time lags, the authority has been mandated to dispose applications within a maximum period of 60 days; and the same may be extended only if a reason is recorded for the delay. Further, the Real Estate Appellate Authority (REAT) shall be the appropriate forum for appeals.
COMPULSORY REGISTRATION
ACCORDING to the central act, every real estate project (where the total area to be developed exceeds 500 sq mtrs or more than 8 apartments is proposed to be developed in any phase), must be registered with its respective state's RERA. Existing projects where the completion certificate (CC) or occupancy certificate (OC) has not been issued, are also required to comply with the registration requirements under the Act. While applying for registration, promoters are required to provide detailed information on the project e.g. land status, details of the promoter, approvals, schedule of completion, etc. Only when registration is completed and other approvals (construction related) are in place, can the project be marketed.
RESERVE ACCOUNT
ONE of the primary reasons for delay of projects was that funds collected from one project, would invariably be diverted to fund new, different projects. To prevent such a diversion, promoters are now required to park 70% of all project receivables into a separate reserve account. The proceeds of such account can only be used towards land and construction expenses and must be in proportion to the percentage completion method. Withdrawal must be certified by an engineer, architect, and CA.
CONTINUAL DISCLOSURES BY PROMOTERS
AFTER the implementation of the Act, home buyers will be able to monitor the progress of the project on the RERA website since promoters will be required to make periodic submissions to the regulator regarding the progress of the project.
Title representation: Promoters are now required to make a positive warranty on his right title and interest on the land, which can be used later against him by the home buyer, should any title defect be discovered. Additionally, they are required to obtain insurance against the title and construction of the projects, proceeds of which shall go to the allottee upon execution of the agreement of sale.
STANDARDISATION OF SALE AGREEMENT
THE Act prescribes a standard model sale agreement to be entered into between promoters and home-buyers. Typically, promoters insert punitive clauses against home buyers which penalised them for any default while similar defaults by the promoter attracted negligible or no penalty. Such penal clauses could well be a thing of the past and home buyers can look forward to more balanced agreements in the future.
PENALTY
TO ensure that violation of the Act is not taken lightly, stiff monetary penalty (up to 10% of the project cost) and imprisonment has been prescribed against violators. There is a provision for RERA to freeze project bank accounts upon non-compliance.
RERA DEFINITION OF CARPET AREA
THE area of a property is often calculated in three different ways – carpet area, built-up area and super built-up area. Hence, when it comes to buying a property, this can leads to a lot of disconnect, between what you pay and what you actually get.
It is now mandatory for the developers of all ongoing projects, to disclose the size of their apartments, on the basis on carpet area (i.e., the area within four walls). This includes usable spaces, like kitchen and toilets. This imparts clarity, which was not the case earlier."
According to the RERA, carpet area is defined as 'the net usable floor area of an apartment, excluding the area covered by the external walls, areas under services shafts, exclusive balcony or verandah area and exclusive open terrace area, but includes the area covered by the internal partition walls of the apartment'.
However, although as per the RERA guidelines a builder must disclose the exact carpet area, so that a customer knows what he is paying for, the act does not make it mandatory for the builder, to sell a flat on the basis of carpet area.
ADVANTAGES FOR HOME-BUYERS
Full transparency – In the construction stage, builders promote their projects defining the various amenities and features that will be part of the project. But not everything goes as per plan, with several features missing. As per this bill, allottees must be informed about any minor addition or alteration and consent of 2/3rd of the allottees is required for any other addition or alteration. And if a builder is found guilty of flouting this, he/she will be penalized 10% of the project's costs or face jail time of up to three years.
Specifying carpet area – Generally, builders sell flats on the basis of built-in area, which includes a common passage area, stairs and other spaces which are 20-30% more than the actual flat's area. But, not all buyers were aware of the concept of carpet area. With this bill making it mandatory to declare the actual carpet area, buyers will benefit.
No launch or advertisement before registration with RERA
Consent of 2/3rd allottees for transferring majority rights to 3rd party.
Sharing information project plan, layout, government approvals, land title status, sub-contractors.
Timely completion and delivery – Developers often make false promises about the completion date of the project, but hardly ever deliver. As per the bill, strict regulations will be enforced on builders to ensure that construction runs on time and flats are delivered on schedule to the buyer. If the builder is not able to deliver the flats on time, he/she will have to refund the purchaser with interest.  Earlier, in case a buyer defaulted on an instalment, the penalty was at least 24%, whereas the developer paid hardly 8-9% interest if there was a delay in completing the project
All clearances are mandatory before beginning a project – Builders often attract buyers with huge discounts and pre-launch offers. And, the buyer, enticed by the offers, does not bother about the clearance. But, due to delays in getting clearance, the buyer does not get the flat on time. This Act ensures that developers get all the clearances before selling flats.
Separation of funds – Developers raise funds through pre-launch offers and use them to purchase some other land or invest it in other projects. This bill will make it compulsory that a separate bank account be maintained for each project. Each transaction will have to be recorded, and diversion to another project will not be entertained.
After sales service – As per an interesting clause in the bill, if the buyer finds any structural deficiency in the development of the building, the buyer can contact the builder for after sales service. But, the buyer should approach the builder within a year of purchase to rectify such defects without further charges.
An increase in the quality of construction due to a defect liability period of five years.
Formation of RWA within specified time or 3 months after majority of units have been sold.
The most positive aspect of this Act is that it provides a unified legal regime for the purchase of flats; apartments, etc., and seeks to standardise the practice across the country.
DISADVANTAGES OF THE BILL:
Past real estate projects not included in the bill: Only new projects are covered by the bill. Projects that are ongoing, completed or stuck due to clearance or financial issues, don't come under this. Hence, many buyers will not be benefitted by it.
Delay from government agencies: There can be delays caused by the government, which sometimes takes a lot of time to clear a project. It is up to government bodies to follow strict time frames to approve projects, so that developers can launch, complete and deliver them on time.
No compulsory regulation for projects less than 1000 square meter: Registration with the regulator will not be mandatory for projects less than 1000 square meter. So, small developers will not be bound to register.  
New project launches expected to be delayed: Because a project will not be allowed to launch without the requisite clearances from the government (which generally takes two to three years), projects will automatically get delayed.
All said, the real estate bill promises complete justice, by ensuring buyers get their dream homes on time and at an affordable price.
COMPLAINTS
WITH the advent of RERA, specialised forums such as the State Real Estate Regulatory Authority and the Real Estate Appellate Tribunal, will be established for the resolution of disputes pertaining to home buying and the aggrieved party will have no recourse to other consumer forums and civil courts, on such matters.
While the RERA sets the groundwork for fast-tracking dispute resolution, the litmus test for its success, will depend on the timely setting up of these new dispute resolution bodies and how these disputes are resolved expeditiously with a degree of finality.
COMPLAINT PROCEDURE UNDER RERA
DIGBIJOY Bhowmik, head of policy, RICS, explains, "Complaints can be filed under Section 31 of the Real Estate (Regulation and Development) Act, 2016, either with the Real Estate Regulatory Authority or the adjudicating officer. Such complaints may be against promoters, allottees and/or real estate agents. Most state government rules, made appurtenant to the RERA, have laid out the procedure and form, in which such applications can be made. In the case of Chandigarh UT or Uttar Pradesh, for instance, these are placed as Form 'M' or Form 'N' (common with most other states and union territories)."
A complaint under the RERA, is required to be in the form prescribed under the respective states' rules. The complaint can be filed with respect to a project registered under RERA, within the prescribed time limit, for violation or contravention of provisions of the act or the rules or regulations framed under RERA.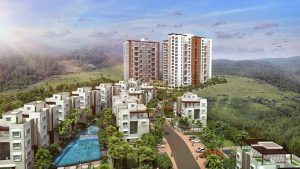 "For cases pending before the NCDRC or other consumer fora, the complainants/ allottees can withdraw the case and approach the authority under the RERA. Other offences (except complaints under Section 12, 14, 18 and 19) can be filed before the RERA authority," explains Ajay Monga, partner at SNG & Partners law firm.
However, buyers need to be cautious because the act was made applicable only to new real estate projects and not ongoing or completed projects.
HOW WILL RERA IMPACT REAL ESTATE AGENTS
Under the Real Estate (Regulation and Development) Act (RERA), real estate agents will need to register themselves, to be able to facilitate a transaction. The broker segment in India, is estimated to be a USD 4 billion industry, with an estimated 5,00,000 to 9,00,000 brokers. However, it has traditionally been unorganised and unregulated.
"It will bring a lot of accountability in the industry and the ones who believe in professional and transparent business, will reap all the benefits. Now, the agents will have a much larger and responsible role to perform, as they will have to disclose all the appropriate information to the customer and even help them chose a RERA-compliant developer," says Sam Chopra, founder and chairman of RE/MAX India.
With RERA in force, brokers cannot promise any amenities or services that are not mentioned in the documents. Moreover, they will have to provide all information and documents to the home buyers, at the time of booking. Consequently, RERA is likely to filter out the inexperienced, unprofessional, fly-by-night operators, as brokers not following the guidelines will face hefty penalty or jail or both.
TAKE NOTE – AGENTS/BROKERS
Section 3: Promoter cannot advertise, book, sell or offer for sale, without registration with RERA.
Section 9: No agent can sell any project without obtaining RERA registration. The agent's RERA number needs to be quoted in every sale facilitated by him. Registration needs to be renewed in a timely fashion. Registrations can be revoked or blocked if any breach is made to conditions of registration for a specified time.
Section 10:
No agent can sell a project that is not registered.
The agent must maintain books and records as prescribed.
The agent should not be involved in unfair trade practices, for instance:
– Must not make an incorrect statement – oral, written, visual — or represent that services are of a particular standard if not true.
– Must not represent that the promoter or himself has approval or affiliation which such promoter or himself does not have.
The agent should not permit publication of advertisement in the newspaper or otherwise of services not intended to be offered.
Lastly the agent needs to facilitate possession of all documents to the allottee at the time of booking