PARRA: At a largely attended meeting of Parra Village residents opposing Planning Development Authority (PDA) last Sunday, the villagers unanimously resolved to oppose vertical concretisation of its scenic village and its inclusion in the PDA.
Benedict D'Souza, former Sarpanch of Parra and leader of 'Parra Against PDA' said, "Parra does not merit the case of having PDA in our village as our population including children is only 4,449 as per the last census report." D'Souza said, that their village should remain as a village and it shouldn't be converted like Dubai. Fr Savio Fernandes, Roshan Mathias, Rama Kankonkar, Mahesh Naik and Felly Gomes also spoke on the occasion.
Several speakers expressed concern at the growing damage being caused to Goa's environment and scenic beauty due to rapid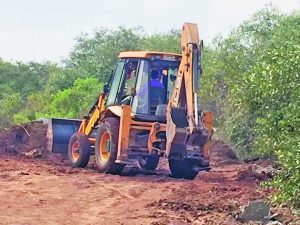 concretization of villages many a times due to illegal and haphazard construction.
"PAISA KA NANGA NAACH"
IT'S now out in the open. What we're witnessing today is "paisa ka nanga naach!" That's how one of the key speakers, Ravinder Manchanda, described it at the "Indian Economy & Challenges Before Democracy" talk organised by non-political forum Citizens for Democracy, Aam Aadmi Party, Prashant Gawande of Akola Shetkari Jagarmanch and allied groups at the International Centre Goa on May 9, 2018.
Speaking straight from the heart to a packed audience out on the lawns of the ICG. was the distinguished statesman and former BJP Union minister Yashwant Sinha who resigned recently, with him on the podium were former film star-turned-politician Shatrughan Sinha, Ravinder Manchanda and Goa's Elvis Gomes. If Manoj Kamat of the Citizens for Democracy made it clear that this was an apolitical organization for disseminating and discussing what affects the life of the common man, Yashwant Sinha too said that he was there purely as an andolan or movement speaker, speaking out is every Indian's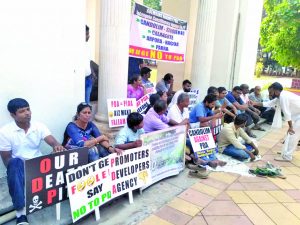 democratic right. He recounted how there is an undeclared emergency in the country today. He said, what we're experiencing post-demonetisation, GST and a slew of communal attacks in the country, add to all this the beef lynchings and singling out those who disagree with the current government's political agenda to turn the nation into a Hindu nation…the muzzling of the media (at least at the Centre), bring the learned judges of the Supreme Court to their knees….this is a far worse undeclared emergency then even the late Mrs Indira Gandhi's emergency!
Yashwant Sinha had everything working well for him but he quit from political office because there are too many flaws in the Narendra Modi government. He recounted how on January 30, 2018, he and other like-minded people had gone to the Rajghat to pay their respects to Mahatma Gandhi before launching their Rashtriya Manch movement vowing to change the anti-democratic mindset of the government which will destroy the country's social integrity along with its economy. The idea is to challenge the Modi government's retrogressive mindset and agenda on an ever growing scale. According to Yashwantji political agenda and economy very closely affect one another, we have seen how with demonetization and GST it's the common people who have been devastated and not the big guys, "Since its implementation there have been 357 amendments to the GST…and more!"
The inimitable Shatrughan Sinha in his turn said for him the movement was a "dil ki baat" and although he remains a loyal BJP member his desire is to "show an aaina" (mirror) reflecting so much irrational wrongdoing. There is nothing wrong in doing this, he was the first from the Hindi cinema to lend his voice for political change for the better, but a lot of things are happening which are bad and he doesn't believe in "goot goot ke marna." He has seen changes happening in the country for the good or bad from Jayaprakash Narayan's time and now he is inspired by his elder brother Yashwant Sinha and will voice his anxieties openly about where the Modi government is hell bent on taking the country, "It's high time we stopped being afraid of calling a spade a spade. "
"Yeh tamasha kya hai?" he asked vis-à-vis GST and urged more people to wake up to the truth before it is too late. For him, he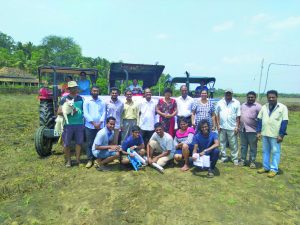 reiterated, the party is not bigger than the country "and if good people don't come into politics be prepared to be ruled by the bad!" When it comes to governance, he said, "what is right for Peter must be right for Paul too." He doesn't like the idea of so many people living in fear and anxiety about what would happen if they speak up.
AAP's convenor Elvis Gomes gave the vote of thanks and it was an altogether valuable food-for-thought evening. Yashwant Sinha was all praise for regional media but noted, "In Delhi you won't get today's meeting reported!" Come to think of it Yashwantji reminds one of the gracious former prime minister of India, Atal Behari Vajpayee. A far cry from BJP politicians today!