Noted environmentalist CLAUDE ALVARES, who turned 70 recently, talks about how big business from Delhi has been given a special status to loot and plunder Goa. He cites Vani Agro — a distillery for which over a thousand trees were cut
For the past ten years now, Goa has been almost in a permanent state of war.
There have been regular invading armies and conquests, mostly originating out of Delhi, or Mumbai, or even Haryana and other places, each biting off slices of Goan villages, and the Goa government has in every conceivable case, gone all out to support them.
The political leaders who run this government only come to the villagers when they want their votes.
Look at these simple facts about the new brewery and distillery approved for erection at Amdai, on the banks of the Uguem river — a depressing repeat of hundreds of similar invasions being fought at Cavelossim, Carmona, Tiracol, etc:
a) The land at Amdai (64,439 sq mts) is purchased in 2013 by Vani Agro Farms, registered in Delhi, headed by Guptas and Jains, for the sum of Rs.2,39,71,308 (Rs.2.4 crores) from Anselm Furtado and Sheryl Furtado, living at Chouquivaddo, Carmona. The adjoining plot of 60,000 sq.mts is also bought up by the same group, so now the total land acquired is 1,24,439 sq.mts. Vani Agro applies to Canara Bank for a loan of 43 crores.
b) The land is zoned as orchard in the regional plan, because it has magnificent spread of coconut and cashew trees. The new owners claim in a media interview that the Tree Act being amended to exclude coconut trees, they do not need permission to mass-kill the trees on the plots.
c) According to the project report, there is "plentiful water" to produce 5 lakh hecto litres of beer. There is simply no acknowledgement that the water belongs to — and has been hitherto sustainably enjoyed by — the people living in the area. The water, in fact, belongs to them since they have been using it for decades.
d) The company applies for permission to extract 506 m3 daily from the Uguem river on 11.11.2013. This is granted by the Water Resources Department on 26.11.2013, in less than 15 working days. The Uguem river today is the only source of water for hundreds of ordinary Goan villagers for all their primary needs ranging from drinking to washing clothes. (Ironically, at this very moment, the Goa government is fighting the Karnataka government which wants to divert the waters of the Madei river to provide drinking water to Hubli and other Karnataka cities!)
e) The company applies for a public health clearance on 29.7.2013. The PH certificate is promptly issued by Dr Vinod Naik, Goan Health Officer, on 31.7.2013.
f) The company applies for an NOC from the Sanguem Municipal Council on 18.7.2013 and, lo and behold, a provisional NOC is issued by Goan Chief Officer, Pramod V. Desai, on 26.7.2013 (within one week). The CO does not consult the elected council. He issues the certificate on his own.
g) The company applies for Town Planning permission. However, even before the TCP can consider the proposal, the new Goa Public Investment Board approves the proposal on 16/01/2015 and at two further meetings held on 17/6/2015 and 6/10/2015. The officers or people at the Public Investment Board who approved this file include Martin Ghosh, Nitin Kunkoliencar, Atul Pai Kane and some functionaries including the chief minister.
When ordinary Goans approach the same bodies for similar permissions or approvals, they are made to run around coconut trees. Now even that may not be possible, because at Amdai, more than 1,000 coconut trees will be cut to produce liquor and beer for tourists and other elements, as if they haven't already drunk themselves senseless.
No further comment, I believe, is necessary.
Similar scenario was repeated earlier at Tiracol as well, where the entire village lost 12,12,000 sq mts out of 13,84,000 sq.mts for a golf course again by another Delhi party, the Jatias, through Leading Hotels. The chief minister has been openly backing that project as well.
Got the message? Want more cases?
Competent Automobiles (Maruti-Suzuki dealers from Delhi) have purchased prime beach area in Cavelossim even though the village and panchayat say they do not want another 5-star hotel in their midst. At Baga, huge illegal constructions put up at La Calypso, had to be finally demolished because of court orders. The owner of La Calypso is from Delhi. Who allowed him to build and exploit the illegal structures for years? The answer is blowing in the wind.
So it is time we scrapped the pretence of having become an independent State in 1987. We were ruled from New Delhi from 1961-1987. After 1987, our new landlords are also coming from Delhi while 12,000 Goans have acquired Portuguese passports.
As Alfred E. Neuman from MAD magazine used to say in my kid days in the mid-1960s: "Something funny is going on here!"
Please circulate to all Goan networks because the people of Amdai are determined to fight this latest conquest, and they will need your help and support.
The Goan Observer asked a few concerned citizens their opinions on the most recent Supreme Court Judgment on mining in Goa. They suggested a few viable alternatives for the mining-dependent.
Here are some of their 'Voices':
"Minerals are owned by the people and future generations of Goa and the state is merely a trustee. Both the recent judgments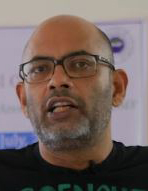 have pulled up the government for siding with the ex-leaseholders instead of the people of Goa. All mining after 22-Nov-2007 has been ruled without a lease, illegal. Corrective actions are essential. The Goenchi Mati Manifesto provides a clear plan for exactly this situation. The state has a clean slate, no leases. Due to illegal mining since 2007, large sums are recoverable. The immediate concern is employment for the mining dependent. There are 750 million tons of dumps which need to be cleared, some of it mined and sold, and fields and rivers to be desilted. This represents enough work for a decade, besides improving the environment and restoring land. Only the government would be allowed to mine. The government should quickly adopt and implement the Goenchi Mati Manifesto. It takes care of the mining dependent, the mining affected, and all Goans, present and future. This is the future we need."
— Rahul Basu, Goenche Mati, Dona Paula
"The Government has to resume mining. The section of society playing the environmentalist card belong to an elitist view that

is slowly tilting towards fascism. Mining has been a livelihood for several Goans. How can we sit back and let them starve? It is the workers who created all the wealth that the supposed mine owners enjoy. To call them "mining-dependent" is an abuse to them. It is a myth that must be broken. The Government ought to regulate these mining activities and alter the salary structure to ensure common wages to workers. Mining can be largely profitable to the Goan society at large."
— ­Christopher Fonseca, All India Trade Union Congress, Assagao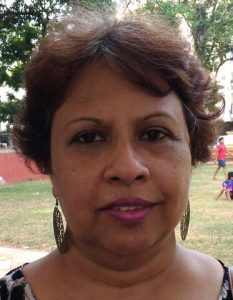 "It's a fantastic thing! When we travel around the affected zones, we see how the trucks loaded with ore leave a layer of dust everywhere. That's what the inhabitants breathe in. The returns of teh produce ought to be distributed to the people of Goa and especially the ones toiling away to extract it. Goans need to explore other opportunities. Agriculture and fishing must be revived by us Goans before all of the outsiders take over these traditional sectors of sustenance."
— Carmen Correia, Entreprenur, Vasco
"The Government has failed us by crossing the quota of extraction and thanks to the Supreme Court judgment, all projects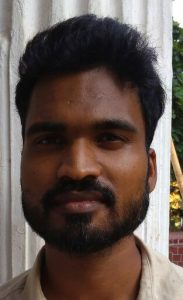 have to be stopped. They have made 35,000 crore, where has this money gone? Of course, it is enough to support the mining-dependent workers who have lost their jobs after the mining ban. Now, it is the responsibility of the miners to nurture the environment, replant trees and make up for all that is lost.
— Rama Kankonkar, Activist, Bambolim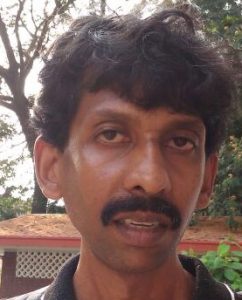 "In 2001, I encountered truck drivers in Pissorlem who were coerced to cooperate with the miners. They always wanted the operations to be stopped so that they can carry on working in their paddy fields."
— Seby Rodrigues, Bharat Mukti Morcha, Vanxim