Here a trio of recipes you might want to make at a home on a rainy afternoon…
PICALILLI PICKLE
(An English-styled pickle with origins in British time colonial India! There're various versions and this is just one of them.)
Ingredients: 1 kg mixed chopped veggies — onion, green beans, green tomato, cabbage, cauliflower, carrot, cucumber, capsicums; 2 tbs kosher or sea salt; 500ml vinegar; 350 g sugar; one-and-half tbs mustard powder; 2 tsp turmeric powder; half tsp mixed spice; half tsp curry powder; quarter tsp ground cayenne or Kashmiri red chili powder; 2 tbs cornflour.
Method: Wash, dry and cut vegetables as desired. Put in stainless steel bowl, sprinkle with salt and pour cold water, stir and store for 24 hours. Drain, keep aside.
Combine all dry ingredients and blend with little vinegar to a paste. Add rest of vinegar till smooth. Pour over veggies and bring to a boil, cook for a five to 10 minutes. Remove from fire, cool and bottle. Serve as required as a relish or pickles to go into a sandwich with cheese! In England such piccalilli pickles are served in the popular Ploughman's lunch of English pubs.
ATTE KA HALVA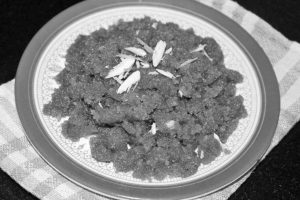 (This is a popular sweet dish in most north Indian homes and especially Punjabi homes. Make it light and nutritious!)
Ingredients: 1 cup whole wheat flour (the thicker the better); half cup pure ghee; 1 cup grated jaggery; 1 cup water; half tsp green cardamom powder; nuts and raisins to garnish (optional).
Method: Mix water and jaggery and bring to a boil, make a thin sweet water, don't over boil. Strain and keep aside.
In a heavy bottom pan slow roast the whole wheat flour or atta for 10 to 12 minutes till it is light golden and exuding a fragrant aroma..
Remove from fire and stir in the ghee. Stir still smooth.
Return to fire and pour in the hot jaggery water, stirring over low flame for a minute or two or till the halva is dry and ghee separates.
Serve garnished with green cardamom powder and grated nuts of choice.
VEG CAJUN STEW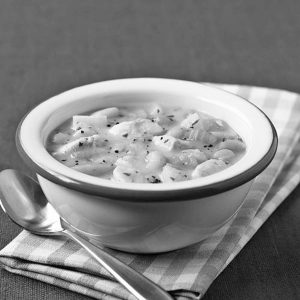 Ingredients: A cup or two of chopped veggies like suitably cut broccoli, carrot, onion, zucchini, capsicum. 2 cups of water. 1 cup of Amul cream. A tablespoon of Cajun spice mix comprising of onion, garlic, turmeric, black pepper, cumin powders.
Method: Steam cook the veggies and keep aside. Make the stew sauce by heating water separately and adding the spice mix, stir in the cream and bring to a slow boil till you have a semi liquid stew sauce. Add in the steamed veggies and stir for a minute or two. Serve with garlic/multigrain bread slices or herbed rice.