IDIOTORIALS: I started my career as a trainee sub editor on a stipend of Rs 250 in the Financial Express and graduated to writing editorials on international affairs
BY RAJAN NARAYAN
In a span of 15 years in the media in Bombay, between 1968 to 1983, I wrote editorials for the Financial Express, was sacked for dropping the nude from Onlooker which resulted in a 80% drop of circulation, played grandfather to small town kids who read the poor man's Readers Digest — the Mirror — and exposed the short cuts adopted by the Ambanis to reach the top. My Goa connect came when I join a advertising agency in the early '80s and promoted the public issues of shares of Fomento Resorts and Sesa Goa
I have always wanted to be a journalist. My passion for the media was so intense that when I was in my first year of college in Bangalore I started a tabloid called 'Retort'. It was meant to be a reply to the official magazine of the university. But being students and a little scared we put a chemistry retort on the cover.
I moved to Bombay, which has now become Mumbai, in 1968. In theory to do my masters in economics at the Bombay University. I lost interest quickly because economics at the Bombay University was entirely quantitative. Which means it involved a lot of algebra and geometry which I could not cope with. Even while staying at the University Hostel at Churchgate I kept looking for jobs. In the meanwhile I would sit not in the university classrooms, but in the British Council Library researching ideas for articles.
THE ORIGINAL JAMES BOND
My first published article in the Times of India was on how James Bond got his name.
I came across a book written by Mrs James Bond, not the wife of the spy but the wife of a respected ornithologist who happened to be the original James Bond. Ian Fleming, the author of the James Bond books, had stolen the names from a book written by the original James Bond on his exciting research on finding and identifying very rare species of birds. It did not help that the original James Bond was as handsome as the hero created by Ian Fleming. So Mrs James Bond wrote a letter to Ian Fleming asking him to change the name of his hero as the real James Bond was having trouble with women chasing him everywhere. The shy scholar did not want that attention. Ian Fleming wrote back to Joan Bond regretting that he could not change the name as the character had become very popular and had even entered films. He offered to compensate them. He told Mrs Bond that the real James Bond could name a really nasty bird species after the author Ian Fleming. I wrote an article based on the book and to my delight it was published and in those days when `100 was like `10,000 now, I got a cheque of `500.
JOINING THE FINANCIAL EXPRESS
I was sitting in the dining room of the University Hostel when a friend who also stayed there told me that there was a job in the Financial Express — the financial daily of the Indian Express group.
Those were my days as a die-hard comrade. I dressed in torn jeans and purple kurtas not because it was fashionable, but because I could only afford the jeans from chor bazaar. The news editor of Financial Express, R Raghavan, took pity on me. Perhaps he was impressed by the fact that I had a first class BA honors in economics and was carrying a bag full of books.
To my surprise I was immediately offered the job of a trainee sub-editor at the huge salary of `250 a month. It took me only six month to be confirmed but six years to reach the salary of `600 because increments were `10 a year. The owner of the Indian Express Ramnath Goenka believed that journalists need not be paid as they get invitations for dinner and lunch from companies to cover their activities.
Literally, I used to eat in the Taj and Oberoi, both seven star hotels, but would have to walk back to my PG accommodation in Dadar because I did not have bus fare.
WRITING 'IDIOTORIALS'
Within a year of my joining the Financial Express it got a new editor in the brave VK Narasimhan, who stood up to Indira Gandhi during the Emergency. He saw me reading books all the time when I was not busy at the desk. He decided that I was wasting my time on the desk and should join the team which wrote editorials.
I was all of 21, and was terrified at the prospect of typing editorials, which are the most important part of a newspaper, representing the opinion of the management and the editor on what was happening both in India and the world. I protested that I would not be able to do it. Narsimhan, who himself used to wear a dhoti and a kurta to the office, was adamant.
He reassured me that there was nothing to writing editorials. "Go to the library, pick up the material on the subject you are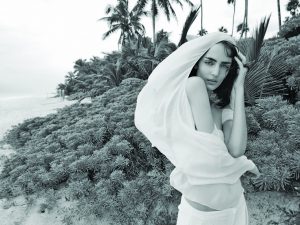 assigned, add condition clauses like 'be it as it may', 'notwithstanding that', etc. The trick Narsimhan told me was to use lot of 'ifs' and 'buts' and if I wanted to be really harsh, to add that there were extenuating circumstances.
So at the age of 22, I found myself writing what I still call an 'idiotorial' — an editorial written by an idiot on the US defence budget, the World Bank and all international economic developments. I lived in dread of what the rival Economic Times and other papers would say.
To my pleasant surprise their editorials was also only about 'ifs' and 'buts'. It was a big challenge which prepared me for writing at short notice. We would be assigned the topics for writing editorials at 11 in the morning at the editorial conference. By 2 pm we have to submit 2000 words. I had only two hours to research and write the editorial.
'ONLOOKER' DAYS
Six years down the line I decided that I could not afford to continue in the Financial Express because the stingy Goenka was paying me only `620.
My father had walked out on us and I had to support my mother and educate my 10th standard pass sister in a city like Bombay. Even if I worked on permanent night shift at the Financial Express I worked for another tabloid, Current Weekly, from 10 am to 6 pm. I continued to write articles for other newspapers to make both ends meet.
The editor of the Onlooker, a weekly brought out by the Free Press group, quit. A friend, M Rahman, with whom I was competing for the attention of Yashodhara Dalmia, the daughter of the 7th or 8th wife of the former owner of the TOI, was made the editor of Onlooker.
He invited me, despite our rivalry over the lady who was a reporter in the Express or because of it, to be an assistant editor at the enormous salary of `1,000 pm. I jumped at the opportunity and joined Onlooker just one week before the Emergency in 1975.
When I was walking from the Churchgate station to my office in Hamam Street I saw the police trying to scrape out the hoarding which was advertising our latest issue which had the title "Is it the end of Indira Gandhi?" The next day I discovered it was not the end of Indira Gandhi, but the end of journalism in the country.
But my leaving the Onlooker had nothing to do with the Emergency or Indira Gandhi. Even before Debonair, the Onlooker used to carry a pinup of a semi-naked girl on the front page. We, Rahman and I, both being Marxists, thought that we should not insult women by carrying their pictures with no clothes. The very next issue our circulation dropped by 80%. We did not know that most of those who bought the Onlooker purchased it because of the nude.
The owner, a Kolkata-based Marwari, who was a coal miner and dealer, promptly asked me and Rahman to quit.
'MIRROR' TIMES
I was lucky as there was an advertisement for the editor of a magazine called Mirror which was the poor man's Readers' Digest.
The readers of the Mirror, which was a 100 page magazine, used to be from small towns, including Goa. They were young people who were full of curiosity but were afraid of asking their parents questions which bothered them. So the editor who had nursed the magazine, which had lot of inspiring articles, used to get letters from young men and women. Such as a letter from a young woman asking whether she would get pregnant because a boy had held her hand. Or a young man protesting that he was 6 feet tall and in the 8th standard yet his father still insisted he wear half pants.
When I became the editor, at a respectable salary of `1,500, I discovered that the 80-year-old who was my predecessor had evolved an excellent frame work.
The magazine was hugely popular, as besides carrying articles on great books and mystery story and romance, it had a lot of self-improvement tips. I had learnt my lesson from the Onlooker experience. Never change a winning formula.
I realized that an editor should not limit himself to editorial content. He should also be a marketing person and see what sells and what will get advertising. I only made the content more professional.
In those days way back in the late '70s there was no smart phone or even ordinary mobiles. There was no Facebook or Twitter or Instagram. There was no way that young people could make friends, excepting through pen pals, which literally meant writing to friends whose names appeared in some newspaper or magazine.
I decided to introduced pen pal pages in the Mirror. I was expecting a good response but I was amazed at getting over 500 pen pals coupons a month which went up to 25,000. I had to devote 16 to 20 pages only to pen pals.
BJP-RSS PHASE
Then started my very brief involvement indirectly with the BJP and the RSS.
There was an East Indian gentleman called Rodriques, who was handsome, had blue eyes like a Saraswat, and had changed his name to RV Pandit. He ran a group of business publications, like the Architectural Directory, the Industrial Products Finder etc, which were very successful. He had also bought a literary magazine called Imprint from a former CIA agent.
Imprint carried excerpts from the latest books. Based on my doubling the circulation of Mirror, RV Pandit offered me the job of editor of Imprint which was consider very prestigious. I also got a huge increase of salary from `2,000 at the Mirror to `4,000. More importantly I could pay my contributors very handsome amounts. I preserved the book excerpts but reduced the number of pages devoted to them. I introduced in-depth investigative stories which could run to 10 to 15 pages.
Among the first stories that I personally did was called 'Hello Dubai, goodbye Bombay'. This was on all the false agents in Mumbai who cheated young men with the promise of delivering jobs. Among the biggest of these agents was Aniz Abrahim, brother of the now infamous Dawood Ibrahim. My friend Ali Peter John organised an interview with Aniz Abrahim in an 'aunty's joint' in Dadar. We met late at night and Aniz would every few minutes interrupt the discussion to blow flying kisses to the daughter of the aunty. 'Julie, I love you' was just released and the daughter name was Julie. At midnight the aunty asked us to get out as she wanted to close down.
Aniz grabbed a few bottles, took his Rampuri knife and a gun, hijacked a taxi waiting outside and we went to Dadar beach to continue our interview. He boasted about how he would dress up as an Arab, book a room in the 5-star Oberoi hotel, take money from the bakras and disappear. We carried this and many other stories in Imprint.
We also carried an exclusive review with pictures of the first Pierre Cardin show in India. Pierre Cardin, one of the most famous fashion designers in the world, held his first fashion show at the Taj Hotel at the Gateway. Shobha De covered the event for me.
I fell out with the owner of Imprint when I discovered that he was very close to the BJP. He wanted me to just sign a cheque of a large amount in favour of Arun Shourie whose book on Hindutva we had serialized. I thought it was totally biased and refused to sign the cheque. That was the end of the tenure at Imprint.
BUSINESS INDIA & RELIANCE
I went back to business journalism as deputy editor of Business India, which is where I learnt the ugly side of business.
One of the first cover stories I did for Business India was on the Reliance group. A group which has come up by breaking and bending all the rules.
At that time the Central government had a Handloom Export Promotion Scheme, against which you got an import entitlement for nylon and polyester. These materials, which are so popular now, were very scarce then and commanded a premium of 5,000% in the black market in India. Dhirubhai Ambani used to export rags and get huge import entitlements on which he made money.
In fairness he built the most modern textile factory I have ever seen. A textile factory which looked like a 5-star hotel. But the rules were again bent and the import policy on specialized machinery was relaxed just for 10 days for the benefit of Dhirubhai Ambani.
The film 'Guru' is largely based on the life of Dhirubhai Ambani who believed everyone had his price. When I wrote the story on how Dhirubhai had used Central ministers like Mishra and Pai to manipulate the system, Reliance got an advance copy from the Tata press where the magazine was printed. He told my owner, Advani, that he did not want the story to be printed and would bear the cost. When Ashok Advani refused, his PA threatened me and I lodged a police complaint. Then the political boss of Bombay — Rajni Patel — stepped in. We were forced to dilute the story a bit, but the spirit remained.
Soon after the issue came out, Dhirubhai tried to bribe me with an offer of 10,000 shares of the company. I refused, unlike the then editor of the TOI, Girilala Jain, who not only took the shares but told Dhirubai to get him a loan from a bank to buy the shares. I met Dhirubhai at a press conference for the largest issue of convertible debentures. Every journalist who attended got a bottle of Red Whisky, a suit length, a saree for his wife and a box of Havana cigarettes. I was drinking orange juice. Dhirubhai came up to me and said, "I don't serve nakli daaru my Scotch is pure". I told them I was afraid that he would poison me.
Despite all this we remained friends and I admired how a petrol attendant at Aden built the single largest company, not just in the country, but the world. And perhaps in retrospect, in Nehru's India, where there were so many controls, no business could function without adopting the methods that Dhirubhai did.
Like him, his sons are also close to the ruling party and Prime Minister Narendra Modi. Mukesh Ambani went to the extent,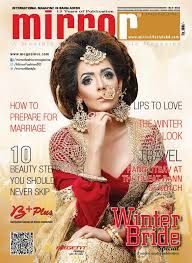 when converting his loans into shares, to take control of CNN18 and sack Rajdeep Sardesai who had started the channel.
TATA TIME
Perhaps I should also mention my experience with the then Tata group. The cement company ACC, which was subsequently sold by the Tatas, was run by a retired bureaucrat, Krishnaswami, who had made a success of many public sector companies. He offered me an interview for my cover story on ACC.
On tape Krishnaswami, who was a fellow Tamilian, told me, "How can I run a company full of Parsi idiots?" Which was partly true because Parsis were never retired, and the production manager was 75, and the marketing manager was 80. Palkiwala, a close associate of JRD Tata, sacked the ACC MD overnight for his remarks on Parsis.
ADVERTISING
I covered several other companies including Hindustan Lever before moving to advertising as Ashok Advani did not keep up his promise of keeping me as editor of Business India.
A friend of mine, Ramachandran, ran an advertising agency which specialised in marketing public issues of shares. In simple words, selling shares of companies to individuals. This was what brought me into contact with Goa. The company 'Image Ads' was entrusted with marketing the shares of Fomento resorts which own Cidade de Goa and the maiden public issue of Sesa Goa which has now became Vedanta.
We travelled all over the country promoting this public issue. We landed in Goa to hold a press conference and an investors conference for Sesa Goa. This was way back in the '80s when the only starred hotel in Panjim was the Mandovi. We had also organized a Goan-style party for a media group I had brought from Bombay at the site of the swimming pool of the under construction Cidade de Goa.
After returning, one of the group suggested we continue the party at the Taj Village. So we drove down to the Taj Village with lots of bottles of Scotch and wine. Our guide was Ivo Cardoso, who was handling the public issue of Cidade de Goa shares. I don't remember who was driving. But while returning at 3 am in the dark, our car hit the compound wall of a bungalow and damaged it. We had to empty our pockets to pay for the damage. Our guide suffered a concussion and kept saying "Where am I?"
We had to walk back to the Taj to get a taxi to return to the Mandovi. All of us had injuries and Satish Prabhu of the Mandovi arranged for Dr Bhatkule to come and treat our wounds at 4 am. Auduth Timblo, the chairman of Fomento, used to boast that he was the one who brought me to Goa, until I reported the Supreme Court judgment declaring large parts of Cidade de Goa illegal.
I believe he started the Goan to kill the Goan Observer. But 15 years later we are still alive. I will tell you the story of how I joined the Herald and started the Goan Observer next week.
I am in the departure lounge of life. Following the Parrikar precedent, just as he had simple pancreatitis, I have a simple sore throat. But unlike Parrikar I don't want to cling on to power. I am willing, wanting and waiting to hand over management and editorial control to anyone who will fight fascism and preserve genuine Goenkarponn. I've been told that in post-Liberation Goa I am one of the icons of dissent — I don't want dissent to die with me.