FANFARE: (left) Minister for Tourism Manohar Ajgaonkar launched the Tirupathi Balaji Darshan tour services on July 2 , 2018, along with Nilesh Cabral, Chairman, Goa Tourism Development Corporation and other officials (above) luxury bus indeed
BY TARA NARAYAN
THE sacred Tirupati prasad ladoo is justly famed except that the one I just ate had more crystals of sugar in it and I made myself thoroughly sick consuming most of it! Nobody's fault, all my own, I have a weakness for making myself sick over foodie delights. The ladoo was in the media kit GTDC's PR agency handed out to media people who'd attended a press conference at the Paryatan Bhavan at Patto on Monday, July 2, 2018, to learn all about the new offering of a Tirupathi Balaji Special Darshan courtesy Seabird Tourists & Holidays who are some kind of pilgrimage experts.
Don't know if this is a new idea but there seems to be a demand for it courtesy a lot of senior citizens in Goa. So this GTDC-Seabird Tirupathi Balaji Special Darshan is a brainwave of an alliance really for those who would like to pay their respects at south India's most popular temple as well as put in some sightseeing, in this case Bangalore. Say pilgrimage tourism has arrived in India although I have mixed feelings about them, and then again, why not if it is well facilitated?
This return trip offers pilgrims a special darshan of Lord Tirupati and that's what most pilgrims want, nobody likes to hang around for six to eight hours in the common poor people's queue! I grant you it's hard on seniors and this GTDC-Seabird tie-up is ideal if you just want to go bow your head gracefully before the Lord before returning home in one piece…it sounds like a fairly decent deal for `4,200 although you may end up spending more if you do shopping (the sightseeing in Bangalore is free for the first three months according to the Seabird folk).
It's like this: You make yourself comfy in this long luxury bus, depart from Goa at 7 pm, arrive at Bangalore at about 8 am the next day where you get a 12 hours break to rest and refresh in hotel room or accept the offer of sightseeing in Bangalore…depart from Bangalore at 8.30 pm for Tirupati. At Tirupati you're roomed at the PLR Grand (3-star) to freshen up and first visit the Goddess Padmavathi at Alamelu Mangapura, have breakfast and proceed to Tirumala by APSRTC link coach with guide for the piece de resistance darshan with Lord Balaji. Morning times are the best for any kind of darshan, the earlier the better in my experience.
After you've paid your respects and moon mooned with Lord Balaji, lunch in air-conditioned comfort. After lunch it's back to Bangalore to return overnight to Goa! A bit fast-paced but doesn't sound too difficult to do and chatting with some of the pilgrim tourists I had half a mind to go along just for the fun of it, as also to pick up more prasadam ladoo (all get two ladoo free in any case if they're part of the all-inclusive pilgrimage tour)!
Don't know why but I remember Tirupati Temple's reasonably sized boondi ladoo prasadam of old with their wee hint of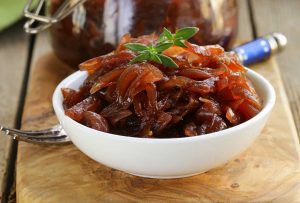 camphor, one usually got one ladoo free as prasadam if I remember right…now that taste of old was a taste to live and die for in the best sense of the word divinity! Don't know if the magic of the Tirupati ladoo has gone, but one of the pilgrim tourists in the bus which left on Monday evening promised to get me some — but the price these days is not `5 or `10 or `20 but a whopping `50 per ladoo. Never mind, I appealed, get me at least two of the originals (that is from within the temple itself) and…er… tell Lord Balaji to send some real good luck my way as soon as possible.
To be honest I'm both a believer and a disbeliever when it comes to the Lord, whichever Lord, whoever's Lord, Hindu, Christian, Muslim or Buddhist Lord; basically, I worship Mother Earth and that's it. I must confess though I do get carried away by some of our Hindu religious mythology stories and will swear that in some temples of old I feel an eerie sanctity (not in modern-day temples), only in my favourite temple at Gokarna which is consecrated to Lord Ravan (remember Lord Ravan was a mahadeo bhakt).
AND now to move on quickly to the charms of onion marmalade! By now most of you must know that the Taj Vivanta Panaji has acquired a new Executive Chef Harpreet Kaur Longani and she and her team entertained media people and others to a 5-course sit down lunch, recently.
Sit-down meals are fine on special occasions with intimate relatives, friends or if it's some foodie club's gala annual feasting out at fancy restaurants around the world. Some of my senior citizen friends love sit-down dinners when the choice is limited in so much that it's pre-planned meal served, be it three or four or five or umpteen more courses featuring appetizer, soup, entrée, sorbet (a mango colada but terribly rich to cleanse the palate), mains, dessert. I thought the Taj Vivanta five-course meal was too generous in its portions and one may find oneself overeating as much as one may be tempted to do with gross buffet meals if one is terribly indisciplined!
Sit-down meals can be as elegant as prolonged though, and if you're a restless soul like me you might want to rise and take a walk before every course. Anyway, I was enchanted by some of Chef Harpreet's item numbers, especially the roasted almond soup with butter turmeric popcorn floating in it and such things as the onion marmalade which came along with my masala paneer and apricot pie…as far as I was concerned my meal could have concluded with this entrée, but then came the Kerala-style nadan vegetables in spicy coconut curry with pilaf basmati rice and this was irresistible too. Finale: Dates, figs and chocolate decadence, with rose petal ice-cream and if I'd also feasted on this I'd be in heaven or hell by now… I sighed and let it go.
But this is about the exquisite onion marmalade, relish, condiment…marmalade sounds perfect. It was so delicious I'm going to make it at home to stuff into a roti or sandwich or may be garnish dahi-bhat with it, don't laugh. Chef Harpreet's onion marmalade is to live for though I asked and she shrugged, it's just that je nais sais quoi garnish for a dish.
Must say all her dishes arrived like foodie paintings and I thought it was a pity to mess them to eat them! One of these days I'll go get her onion marmalade recipe. In the meantime if you're wondering it's basically slivered onions stir-fried in olive oil/butter, sugar (or brown sugar) added in judiciously…pinch of salt, fresh grated black pepper, a herb or two, red wine or Balsamic vinegar when it's more or less cooked (but not burned, has to be cooked over slow flame).
No, onion marmalade is not at all like the crisply fried onion flakes of South East Asian cooking which goes into and atop all stir-fries. The aromatic darkly golden sweetish onion marmalade is special, try layering it into a cheese sandwich for a very agreeable sandwich… hey, check out onion marmalade. My German friend Kornelia Santaro used to make it in batches and store it in bottles, said onion marmalade improves with age.