LOKOTSAV 2020: India is full of beautiful things to buy! It was a more streamlined Lokotsav market-cum-cultural entertainment this year… 1. Eye-catching frontage outside Kala Academy gates; 2. All kinds of familiar toys from childhood days in countryside India; 3. An enthralled visitor ponders to buy or not to buy a bow and arrow; 4. Sarees from Benaras; 5. These costumed bahurupiya wandered the shopping lanes making shoppers smile with their catchy filmi lines;
(Pics by Pankajbala R Patel)
By Our Special Correspondent
This year's 10-day Lokotsav was too much! Call it an extra mega bonanza of shopping from the country over if you wish. The folk mela which is a mélange of all kinds of traditional and modern-day arts and crafts and item numbers of household decorative and utility value gets more and more popular by the year. This year there must have been more than 600 stalls according to one estimate and any given day the afternoons and evenings were jam-packed with shoppers with friends and family eager for a dekho, literally tripping over each other!
But the Lokotsav was a well streamlined mega affair this year with "khau galli" or food court getting a separate status where folk could go and eat after all their shopping made them hungry for such things as Rajasthani jumbo kachori, alu tikki, dahivada, jelebi, rabri, etc…also a slew of Goan snacks and meals of xitt-codi. Post-6.30pm the cultural performances commenced in the main courtyard arena of the Kala Akademi's Darya Sangam grounds and artistes' troupes from various states from Maharashtra to Chhattisgarh, Odisha, Haryana, Assam, Manipur, Gujarat, held the audience in thrall.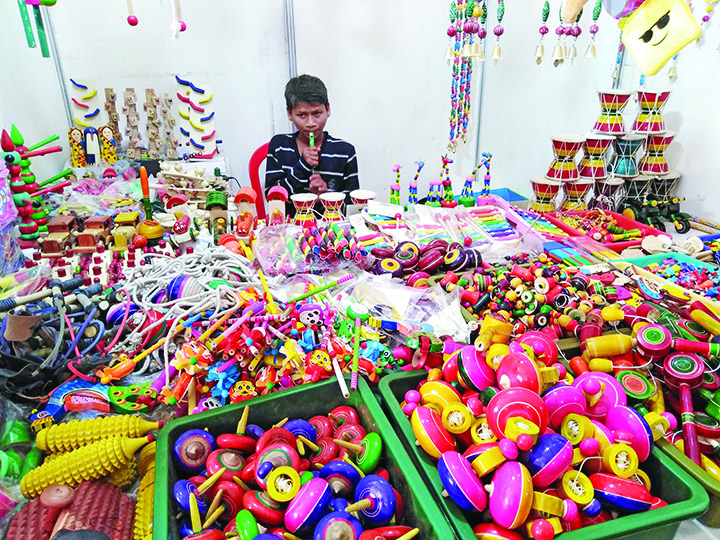 Gujarati and Rajasthani stalls were a big attraction with their traditional jewelry (women looking for jumka earrings and minakari jewelry all in the range of up to Rs2,000 and more) and there were also a couple of women entrepreneurs from Goa with their Goan one-gram gold array of jewelry which a lot of women go for daily wear. Fabulous sarees and garment material vied with one another from Benarasi to Kashmiri silk sarees to colorful weaves from many states. There was household linen, a variety of palazzo pants catching the eyes of a younger generation of women…Rajasthani and Kolhapuri leather footwear (also in something softer called "crepe leather" and a clever `Doctor' brand line luring many).


Carpets of various quality, terracotta ware, ironware for kitchen use, black pottery and shawls from the North-Eastern states. Altogether it was a Lokotsav featuring a mindboggling and exhaustive amount of beautiful things from the country over to buy, buy and buy to fill the hearts of connoisseurs and business people with joy! All one had to do was to make up one's mind about whether to bargain or not to bargain for a lesser pricing on the last day of Lokotsav.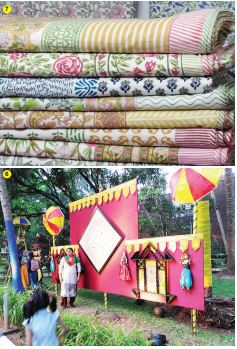 Over the years one has observed that the traditional crafts of old masters, the parents' generation, are now no longer the same vis-à-vis quality and their childrens' skills hardly match up with their parents…as reflected here and there. For example, there are few takers for the old world terracotta "magic lamps" and "ceramic whistling birds." Still despite this observation there was a lot to beguile the heart which seeks beauty as well as utility value at reasonable pricing.
A photo essay here for pictures as usual speak more eloquently than words!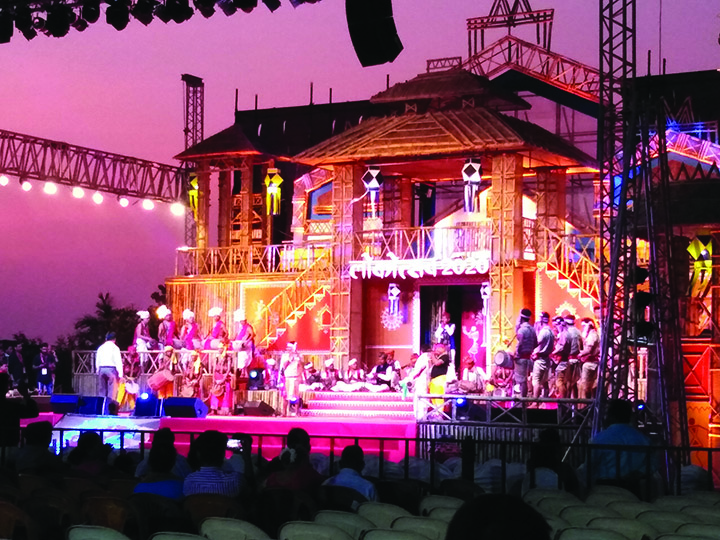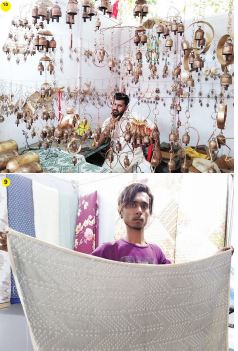 CYCLOTHON IS RUN-UP TO NATIONAL GAMES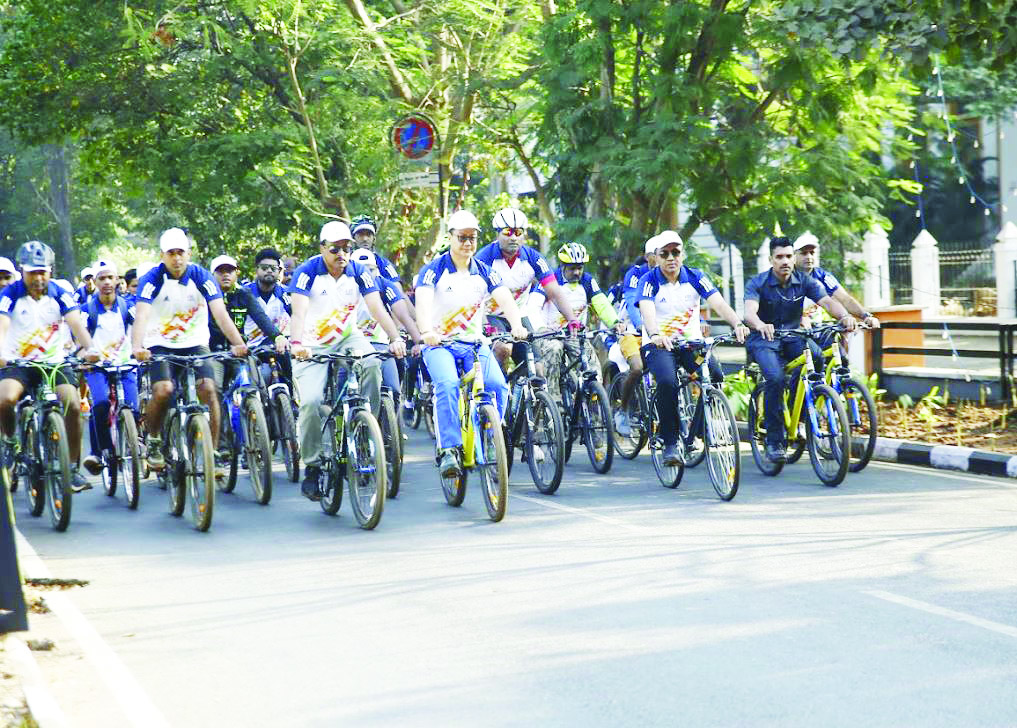 It looked like a government on the move on a wintry sunshine-filled Sunday morning on January 19, 2020. When Fit India's first cyclothon kicked off in smart-city-in-the-making Panaji, and leading upfront were Union Minister of Youth Affairs & Sports Kiren Rijiju along with Chief Minister of Goa Dr Pramod Sawant. They were joined by an estimated 500 other cycling enthusiasts on a five kilometer stretch within the city, flagging off from Campal Parade grounds and winding up at Bal Bhavan. Speaking on the occasion the CM said that the cyclothon is not be seen as a race but a leisure activity and he wanted to get more Goans involved in outdoor activities, also promote a cycling culture in Goa. Kiren Rijiju added that considerable infrastructure is being created with the aim of boosting sporting activities so that the Goans may better compete nationally and globally. In this respect the government of India is extending all cooperation to Goa in organizing the forthcoming National Games. The the Fit India cyclothons are being promoted as PAN India annual events to be held in various cities across the country, it is a collaborative effort between the Fit India Mission, Ministry of Youth Affairs and Sports and concerned State-based directorates of sports and youth affairs. The Panaji cyclothon is the first to kick-start the event nationally lots of decorative spots for selfies and picture taking at the venue;