CHARITY: The government of Goa is offering free food and shelter to migrants to keep them in the state instead of returning to their home state
By Rajan Narayan
Unlike in other cities such as Mumbai and Chennai there have been no revolts against the ghar vapasi of migrants. Migrants in Goa are quite happy as they get highest wages and are better of in Goa than in their own home state….
There is no other state in the country which has been so badly affected by the month long lockdown. As it is, because of the suspension of mining and the slump in tourism, the economy is in a very bad state. It would appear that things will get worse before they get better. In his much awaited speech Narendra Modi has punished Goa instead of rewarding it for its outstanding performance in containing the coronavirus. Goa has received no credit for being the state with the lowest number of cases declared positive. It is the only state in the country which has not witnessed a single death.
migrants wants to stay
Unlike in others states there are no complaints from daily wage earning migrants who seem to be happy to continue to stay on in Goa. This is unfair as Goa may not be able to put up with another fortnight of the lockdown. We are already in a bad state.
There were images almost every day of empty beaches and shacks. The lockdown has brought everything to a grinding halt. There is no question of reviving exports of iron ore because of the lockdown on transport. Shockingly, the almighty coronavirus reportedly even managed to infiltrate airlines aircraft. As many as four super American carriers have been contaminated with thousands of air force personnel needing evacuation. So there is no hope of ships docking at MPT to pick up iron ore. Or even bringing back Goans sailors who have been stranded around the world. The only consolation is that the import of coal to Goa for the benefit of the Jindals and Adanis has stopped.
BIGGEST LOSS
IT IS trade which has suffered the biggest loss. We are not referring only to malls like the Caculo Mall in Panjim but also Mall de Goa at Porvorim and 1930 Vasco Mall in port city Vasco da Gama. Even the supermarket chains which met all the essential requirements of the ordinary citizens of Goa remained closed in the beginning. After the first few days Chief Minister Pramod Sawant issued permission for some supermarkets and grocery stores to function. But a grocery shop is only as good as the stock it carries. Most of the time there was no stock in the shops as transport had been barred.
The cause was that all the major wholesale markets in Panjim, Margao and Mapusa, etc, were closed. Just as people were waiting to celebrate the lifting of the 21 days lockdown on Monday evening came the shock on Tuesday morning that there would be no relief. The screw will be tightened even more. Whether the lockdown will be further extended will depend on how strictly the people observe the rules.
foreigners stranded
The sudden lockdown meant that thousands of charter tourists were left stranded as hotels had to close down. The charter tourists are budget tourists who cannot stay in starred or non-starred hotels indefinitely. The hotels would not keep them after the charter period was over. Normally under the charter agreements what is included is three weeks stay and breakfast. It is unlikely that the insurance companies would compensate the charter companies as they would have claimed that the coronavirus pandemic was an act of nature beyond their jurisdiction. It is only recently that the state government in collaboration with the embassies concerned has started evacuating Goans stranded abroad.
There is of course no question of fresh tourists coming to Goa. Not even the hordes of domestic tourists who used to invade Goa in the summer months. Particularly since their favourite attractions, daaru (liquor) shops and firang women on the beaches to pose for selfies are missing. Even if they wish to they cannot come to Goa because of the lockdown which prevents any crossovers between Goa, Karnataka and Maharashtra.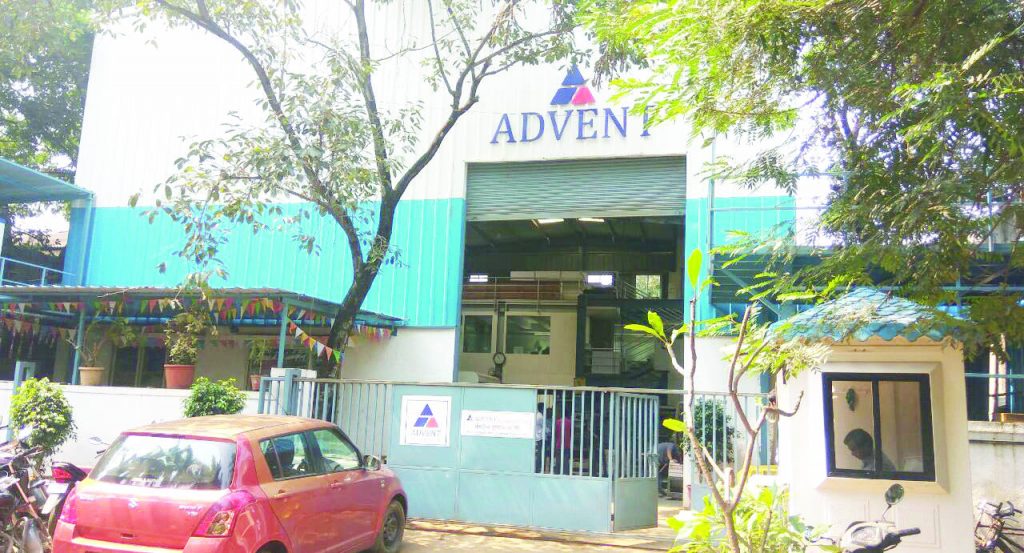 The medium and small industries form the backbone of Goa's economy. Most of them only hire contract labour. The majority of the employees of even the bigger companies like Advent and Nestle hire contract labour. IFB outsourced all its maintenance and repair work to bring down costs. The lockdown meant that migrant labour source of income dried up. Since daily wages are high in Goa migrants can afford to continue to stay in Goa. The medium and small industries are the key link to the industrial giants in the country. It is they who supply all the nuts and bolts which make up huge industrial Tata and Birla complexes.
DAILY WAGE EARNERS
IN OTHER of the country most daily wage employees quit their jobs and decided to go back to their villages. Even in the capital city of the country New Delhi several lakh of daily wage workers decided to return to their home states and villages. In panic the Central government asked concerned State governments to hold them back by providing food and shelter.
It was a matter of just one month. I am confident that in Goa the vast majority of contract workers would have stayed back. This is because Goa offers the highest daily wages in the country. If they returned to their villages they would be much worse off. Foolishly the government of Goa started offering shelter and food at various places like the Youth Hostel at Miramar, small hotels, schools and other equivalent places.
There are large incomplete government projects in Goa like the Mopa airport. Surely the government could have offered the idle labor jobs there and in other industries? Instead of wasting tax-payers money. The irony is that one of the exempted categories from the lockdown was the 50 odd employees of the Corporation of the City of Panjim who continued to do the job of collecting garbage despite the coronavirus fears. They are particularly vulnerable to infection. Besides the normal garbage they were also expected to collect the garbage of coronavirus victims who had chosen to self-quarantine themselves at home at various places. The CCP had even given them yellow bags to collect the special coronavirus patients' garbage which was then sent to the Goa Medical College and Hospital incineration plant.
pampered migrants
The migrant labour that lost jobs because of the lockdown included waiters in hotels and even barbers of saloons and they were taken care with free food and shelter courtesy the government of Goa. The government was so concerned that they should get good quality food that Collector for North Goa R Menaka personally supervised everything. But the CCP garbage staff, many of whom have been working for over 15 years, have not been paid their salaries for over a month now. CCP Commissioner Sanjit Rodrigues has collected his salary. The Chief Officer of the CCP has collected his salary. The two accountants who are on deputation from the Accounts Department to the CCP have taken their salary. This is because their department, the Department of Accounts was not under lockdown strike. But the shameless government of Goa and CCP forgot to pay the salary of their CCP street garbage workers who take the highest risks of being infected by coronavirus!
shortage of labour
The government of Goa has been very anxious to retain migrants, many of whom hold jobs at the expense of Goans. More recently an increasing number of migrants have changed their names to Goan names and secured much coveted government jobs. There are thousands if not several lakh of Goans stranded abroad. A large number of them are stranded on ships because some non-Goan members of the crew have coronavirus. Countries like Saudi Arabia are considering not only denying work permits to Indians and other nationals but also deporting them to India and other countries of origin. Saudi Arabia is the most concerned of the Gulf states because as many as 25 members of the royal household have tested positive for coronavirus. The governments of Goa and India have shown no concern about bringing back stranded Goans. Interestingly, some Goans on the luxury cruise liners do not want to come back because they think they are safer and more comfortable on their ships than they would be in Goa!
CORONAVIRUS BLOW
ECONOMISTS believe that it might take two years for Goa to recover from this coronavirus blow. There are many worries including how long the lockdown will last. There are worries on whether the migrants from Karnataka may decide to go back because of the growing hostility against migrants. A group of Goans have formed a party called the Goa Revolutionary Party which wants to drive migrants out of Goa. On the other hand there is another group which has formed the Revolutionary Party of India which is determined to assert its right to work and live in Goa. The Constitution guarantees freedom of movement to every Indian, which means you can move to any state and work anywhere including Goa. But for the migrants the fishing industry and even the tourist taxi mafia in Goa would collapse because while the employers are Goans their employees are migrants the other Indian states.
Goa is a tourism paradise. It has to be careful about whom it admits into Goa. This is particularly true of foreigners and Goan seafarers. So far there is not been a single case of a Goan who has lived in Goa without any contact with an outsider testing positive for coronavirus infection. If the four-day community house-to-house coronavirus survey conducted by an estimated 7,000 government staffers is genuine it will show if the number of cases are much higher than claimed by the government. The suspicion is that the real purpose of the survey which commenced on April 13, 2020 is to define and change the electorate in Goa — so that the BJP and RSS can take over the State like they haven't yet!
UPDATES
• Lockdown extended to May 3 2020.
• Relaxation from April 30 2020.
• Plumbers, electricians, IT mechanic back at work.
• Farming permitted in rural areas.
• Small industries allowed in rural areas.
• Postal services, couriers resumed.
• All goods traffic to be allowed.
• Dhabas and repair shops on highways allowed.
• Construction of roads and buildings irrigation projects resumed.
• Food processing outside municipal limits.
STILL TOTALLY SHUT
• Hotels, bars, cinemas and gyms.
• Air, rail, metro, cab, bus travel banned except for official.
• All religious gathering banned.
• Schools, colleges closed – only online classes.
• Temperature screening compulsory between shifts.
• No meetings with more than ten people.
• All OPDs opened except in the GMC hospital.