FREE: New Zealand is the only country in the world which has declared itself Covid-19 free. No fresh cases have been reported for over two weeks. The credit for being the first country to defeat Covid-19 goes to New Zealand's dynamic 37 years old Jacinda Ardern…. who celebrated the defeat of Covid-19 with champagne!
BY RAJAN NARAYAN
AND a few stray thoughts for yet another Saturday. For a Saturday following the week when the number of Covid-19 cases in Goa crossed 300 and may touch 500 by the weekend. For a Saturday following the week when the relaxation of the lockdown did not evoke much response. For a Saturday following the week when ironically Goa which used to be flooded with migrants is facing a shortage of workers in several areas. For a Saturday following the week when the Goan economy is showing no serious signs of revival.
And a few stray thoughts on the number of Covid-19 cases in Mangor hill in Vasco-da-Gama, which is Goa's equivalent of Mumbai's Dharavi, crossed the 300 mark. The speed at which the infection rate is going up suggests that the number of positives may exceed 500 by the weekend. So far the tests which have turned out to be positive have been limited to Mangor hill. It's a matter of worry that a positive case has been discovered in the Shiroda Panchayat. This is first time that the coronavirus is spreading to slums and villages in the State. The speed of the transmission of the infection is not surprising because the affected areas are very thickly populated and there is little scope for social distancing.
At the same time we fail to understand why there is no spread of the infection in other slum areas like Indira Nagar in Chimbel. The historical theory about coronavirus is that only those individuals who have a record of travel and social contact with people from other states or countries catch the infection. Since coronavirus broke out in a major way at the beginning of March there have been thousands of Goan seafarers and those employed in the Gulf countries who have returned to Goa. In addition a number of Goans who had bought a second home in Goa or relocated to Goa, like the infamous Pooja Bedi, have settled in Goa. None of them contacted the infection.
COMMUNITY TRANSMISSION
THE recent cases in Mangor hill are the first where there have apparently been no travel history or contact with outsiders. Which effectively means that the community transmission which means the spread of the infection from locals to others locals has started. The nightmare is infrastructure. In the country's leading Covid-19 centres like New Delhi and Mumbai where there are 8,000 to 10,000 new cases everyday there is a desperate shortage of beds. To the extent that Chief Minister of New Delhi Arvind Kejriwal has ruled that only residents of Delhi will be given a bed if he/she develops Covid-19. Kejriwal himself who was developed symptoms of Covid-19 is perhaps concerned about whether he will get a bed.
Goa is a small state but attracts a huge migrant population and visitors may comprise of tourist or those who come to Goa to work. Besides the ESIS hospital in Margao where Covid-19 patients are presently treated, and the GMC which functions as an OPD, there are no other facilities available. While in other states hotels are re-opening, in Goa they are considering taking over the ballrooms of hotels to convert them into Covid-19 wards!
AND a few stray thoughts on the relaxation of rules enforced during the four bouts of lockdowns stretching out to almost three months. All the activities that were banned during lockdown are being permitted gradually. The ban on restaurants though not on hotels has been lifted. There are so many restrictions on the operation of restaurants that it is not viable to run them. Only 50% and in some cases 1/3rd of the capacity of the seats in a restaurant can be used. So far in Goa of all places drinking is not permitted in restaurant.
Historically Goans used to go out for dinner at 9pm. Now the restaurant have to close down at 9pm. Even the few hotels which are interested in resuming service are finding it difficult because the bulk of their staff have returned to their native states. After a long time the ban of hair saloons and beauty parlours have been lifted. But there are so many restrictions that owners of parlours are not keen on getting back to business again. Taxis and even autorickshaws are permitted to operate. They cannot function to their full capacity. In taxis besides the driver only two passengers are allowed to seat. They have to be provided with hand sanitizers; and in the case of autorickshaws it is again one plus two.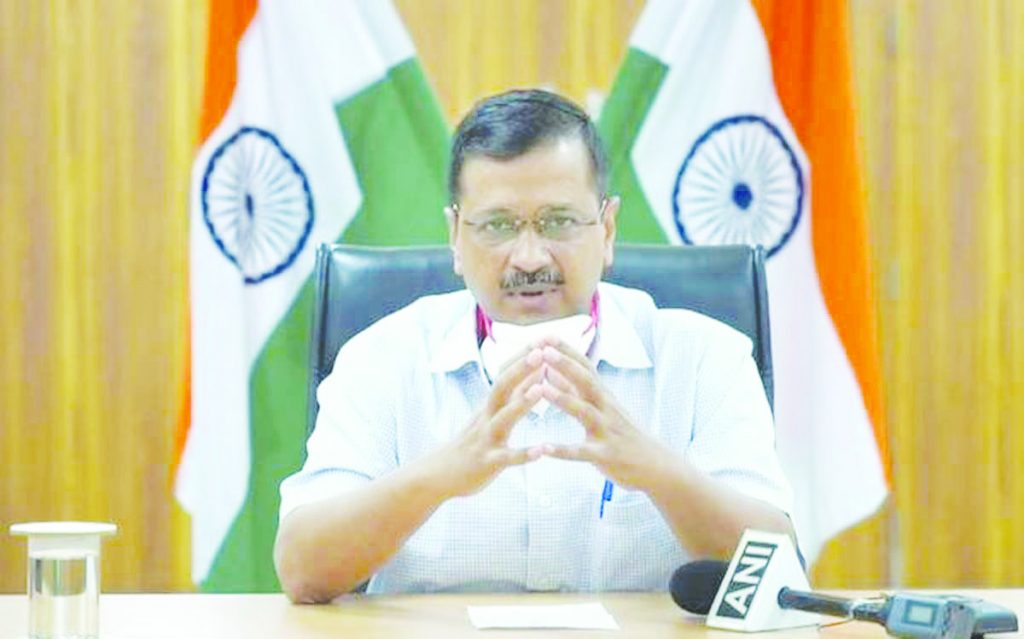 TRY SMUGGLER'S ROUTE
THE aam aadmi's transport which is the private public buses is not interested in running the buses. This is because buses which accommodate as many people as they want are now allowed to use only 50% of seats with five standees. Many people from Maharashtra and Karnataka are eager to come to Goa for their traditional green summer holiday. Some of them are even willing to smuggle themselves into Goa through the old routes used by the smugglers during Portuguese colonial times.
The main problem however is the quarantine. If you want to visit Goa you need a permit from the State you are coming from claiming that they have no objection to you travelling. At the check-post at Goa border they have to undergo a two day quarantine during which time a throat swab is taken for Covid-19 testing. Only if it proves negative you will be permitted to enter into Goa. Then you will have to choose whether you want to be on a paid quarantine or a home quarantine of 14 days. Whichever kind of quarantine you want to be on the backside of your hand is prominently stamped so that you cannot escape. It is only after the 14-day quarantine you may move about freely in Goa. Young kids and older people like me like to spend time in a park. But according to the rules of the Indian Medical Council individuals above the age of 60 and children below the age of five have to stay at home as they are considered more vulnerable to the infection than adults. There are times when I cannot wonder whether we were better off under the lockdowns.
AND a few stray thoughts on the disappearance of migrants from Goa. There was a time when Goa was flooded with migrants because it is the state which offers the highest daily wages even to unskilled labour. Goa seems to have loss its charm for migrant labour. Even the higher salary which used to help them support their family back home is no longer an inducement.
After lockdown 4.0 an increasing number of relaxations have been announced. Almost everything and anything can be done from opening shops to restaurants to hiring cabs and autorickshaw. The problem is that no labour is available. Goans as usual will not do any menial jobs. Those who will do have gone back to their home towns. The Goan industrialists and businessmen are so desperate that they are willing to pay train and bus fares of migrant labour to return to Goa. They are willing to offer lunch, dinner and accommodation to those who work on trawlers even though there is the annual temporary ban on the working of trawlers till August 1.
COME BACK!
IN the case of skilled jobs big units are again willing to pay the fares and offer accommodation to get the employees back. This is particularly true of the pharmaceutical industry in which there is a big boom. May be Goans will realise that money is not everything. That they have to treat their employees with dignity. There is one section of employees who used to stay back whatever the problems. This is partly because Nepal and the Northeast are too far to go back and return. But this time even the Nepalis have organised buses on their own to go back home. From a position when Goans or at least a section of them used to curse migrants, now they are desperately missing them and will do anything to get them back.
AND a few stray thoughts on Goans who are very religious even boycotting the Gods. Under the new relaxations all places of worship have been thrown open. The only condition is that social distance must be maintained. Given the size of most of the churches and mosques you may require an appointment with the parish priest or a maulana. All the main Saraswat temples were to open from Monday. They, however, decided to postpone the opening because of the restrictions. You can maintain social distance. But what do you do in the case of Christianity where the priest has to give the sacrament personally to the parishioner. What about giving prasad to devotee in a temple?
Unlike in restaurants you cannot place a glass piece between the priest and a devotee. The freedom to worship has been restored. But the conditions are so complicated that most religious people may not be able to exercise their right to worship.
AND a last stray thoughts on a landmark in the history of the Covid-19 pandemic. While the number of cases are increasing the huge numbers every day in the United States and India, it is unbelievable but true that there is one country where cases have stopped altogether. In the small but beautiful country of New Zealand Covid-19 has been brought to halt. No fresh cases of coronavirus have been reported in New Zealand for the last few weeks. So there is at least one country in the world which has beaten Covid-19!