All the rage in our eco-friendly times… seed or plant Ganesh this chovoth!
By Tara Narayan
JANMASHTMI OR Ram naam satya hai, historical bhagwan of distinguished Aryan blue blood or mythological legend …don't ask me why I'm thinking too much of religious shenanigans and how we truly care for our gods and goddesses who we imagine live in imaginary gardens of paradise to welcome us after life is over! But then Shravan ka mahina is full of festivals by the Hindu calendar. Lord Krishna's birth and times and all the lore associated with him is celebrated over Janmashtmi, then there's Chovoth which is special to Goa and in Maharashtra it is Ganesh Chaturthi when it's time to feed the intellectual elephant god with some steaming warm almost translucent white steamed rice flour modak (stuffed with choon of grated fresh coconut and jaggery, spiked with cardamom powder) smeared with shudh desi ghee…and of course earn whatever blessings there be in our oh so mortal lives. In Goa I've quite decided that if I do any celebration I wish to do it will be with nothing but an offering of khaje and fresh coconut , austerely simple.
I JUST give the much loved Ganesh idol at home and which the hubby is so fond of a quick bath, fresh decorations of the piously holy kind, flowers and fruit, a diya with rice bran oil for 24 hours hoping that somewhere along the way the flame won't burn out…burn, burn brightly my oil diya! Well, you get the gist of it. I'm rather weary of coronavirus times emotions of anger, anxieties and pain. Pain is something we don't know where to hide.
Everyone or most I know around me have tightened their belts more tightly this Chovoth with non-payments and little business returns…independent media along with other small businesses are on the verge of suicide and who cares? Not Lord Ram despite all the new found Ram Rajya piety in the air. Most I see around me are left to fend for themselves as best as they can with rentals, meals, illnesses, and a desire to buy nothing but the cheapest out there hoping it will do.
In fact, I'm wondering what I can give away and what I can sell to raise a few much needed funds…please don't tell me life is hunky dory for seniors and Ram Rajya will arrive soon if it hasn't already, I'm looking for it high and low. Look at the tragedy unfolding in Beirut as also in India as all systems fail. I see bewilderment all around me as folk struggle to sort out their economic distress.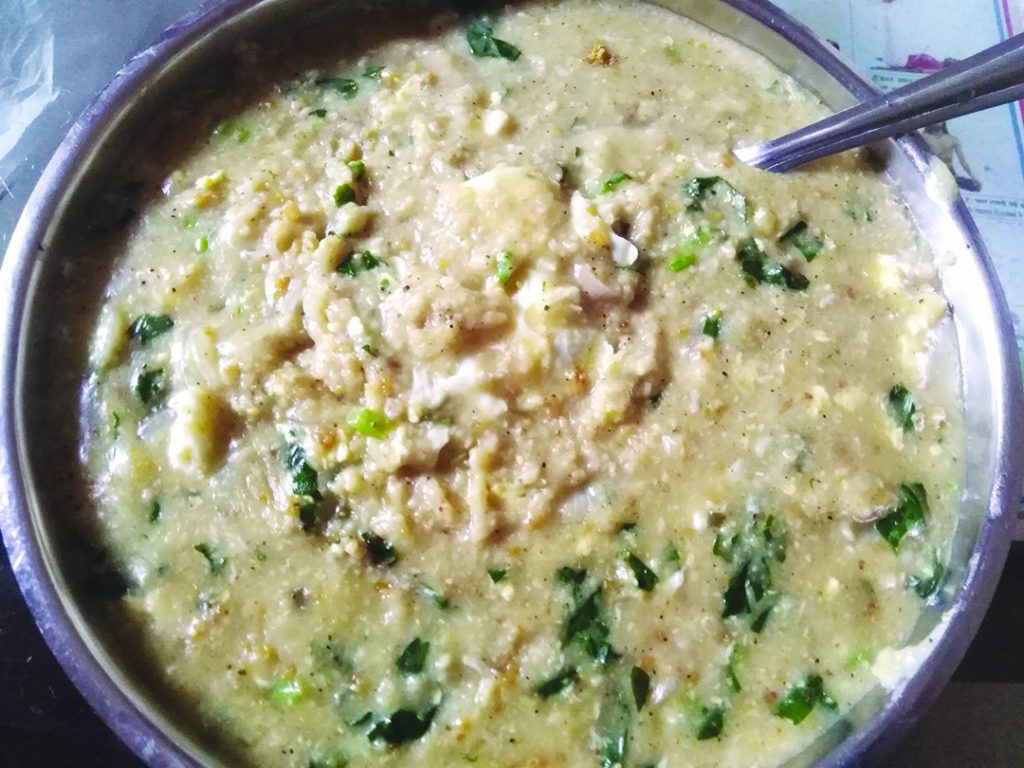 I wish Lord Ganesh would drop the promised Rs15 lakh in all accounts of Indians who can do with money, including mine! Promises, promises are basically a mockery of political lies. Okay, no more. As I always say we should reform even in our religious behavior to meet the needs of our times – and I do hear that many this year are dealing only with eco-friendly Ganesh murthi or idols over Ganeshotsav and they won't be doing vissarjan at the beachside, goodbye to all that which is history.
Folk are really going in for smaller, eco-friendly Ganesh installations for a day-and-a-half, the adults are not amused even if the children have to be entertained with some savories and sweetmeats and family entertaining with meals during the auspicious Chovoth days. As far as I know nobody is serving Shravan ka mahina very veggie thali meals for these are also coronavirus fearful times; some caterers are doing traditional recipes but I'm wondering if I'll order in some food or not or be content with whatever I can rustle up at home…the usual kadi-chawal, maybe sheera if my Baba Ramdev ghee lasts me that long. My small indulgences are running out of my budgeting. So it goes.
Sorry, there is naturally little razzmatazz of Chovoth this year, my dears. Usually, I look forward to taking in all the matoli decorations more than paying obeisance to Lord Ganesh! Like I remember at one time I saw this most awesome Lord Ganesh installation of only betal nuts and betal leaves…we are really progressing with more conscientious Chovoth devotees investing in purely clay or terracotta idols painted with herbal colors to please an undoubtedly angry lord or whatever lords we believe in. I only believe in Mother Earth. Everything else is just beguiling stories to keep the mind entertained!
WELL, those who feel like celebrations and can afford it will do the honors; frankly, my dears, I don't feel like celebrating this unforgettable, unforgivable year.
WHICH reminds me I've learnt a new way to make an oatmeal omlet/pancake for breakfast. And it is quite delicious, here is the recipe, all my own this time:
TAKE two cups of water and bring to a boil, drop in two tablespoons of oatmeal along the way. Separately chop a medium small Turkish white onion, grate in inch piece ginger, fine chop some arugula/rocket/green coriander/green spring onions or whatever fresh herb greens you love; add in an egg and beat with a splash of water.
Now put a generous dollop of butter to a pan and pour in the egg mix, when it is just set gently pour atop the semi-cooked oatmeal. Sprinkle in salt, freshly grated black powder, swirl the thickish oatmeal omlet or pancake deftly and if you can toss it sideways so that the it moves around, it should smoothly if you've put enough butter! Well shuffle around and toss as gently as you can without spilling over and towards the end I also like to sprinkle in south India's molhapodi (the MTR version is nice but spicier), when I'm satisfied I've got a sort of oatmeal omlet pancake I slide it out onto a plate and enjoy.
Note: The egg is really optional, you may make this oatmeal pancake with or without egg, just stir-fry your onion-greens-sliced fresh garlic (optional) in generous dollop of butter a wee bit before adding in the half-cooked oatmeal, oatmeal cooks very fast anyway. Check it out. Oatmeal omelet/pancake for breakfast. You may also add in sliced fresh garlic into your stir-fry too.
EVER HEARD OF PLANT GANESH?