POLLS: The hungama over Sushant's death is linked to the forthcoming Bihar elections where the whole family is being supported by Chief Minister Nitish Kumar who is running a government in collaboration with BJP
By Rajan Narayan
The ongoing Bollywood battles and war are not between Rhea Chakraborty but between political foes BJP and Shiv Sena. In their obsession to blame each other the five states which have got involved are Bihar, Maharashtra, Himachal Pradesh, West Bengal and Goa. A simple suicide has become a multi-state mega scam of drugs, sex, profit and control…..
INDIA is supposed to be a sovereign democratic republic. Which means that all Indians are equal and have the freedom to settle in any part of the country. Nobody is a migrant because India does not belong to a particular community, caste or religion. The Constitution makes it very clear that every citizen is free to worship any God or even stay away from gods all together. The Constitution also guarantees freedom of speech and expression even though you may have to pay Rs1 fine if you criticise the judges of the Supreme Court.
Despite the constitutional guarantees of freedom of movement and freedom of worship constant efforts have been made to instigate groups of citizens against each other. In the name of language, whenever there is an attempt to impose Hindi as the national language. There have been clashes between Hindus and Muslims any number of times with the post-Godhra riots (allegedly incited by Narendra Modi's Gujarat government) and the attack on Sikhs (allegedly instigated by Rajiv Gandhi after the death of Indira Gandhi).
There have been caste wars in various parts of the country when the upper castes attacked and even killed lower castes. But this is perhaps the first time that four states are divided by what's happened in Hindi cinema or Bollywood industry and the stars of mega screens.
ALL the slanging matching between the various anchors led by Arnab Goswami of Republic Television have nothing to do with the tragic death of actor Sushant Singh Rajput. It is just a coincidence that Sushant Singh is from Bihar and there are going to be Assembly elections in Bihar very soon. Bihar is one of the very few states in the country where the BJP has played second fiddle to Nitish Kumar of the Janata Dal.
EVIDENCE PLEASE
RHEA Chakraborty may or may not have misused the credit cards of Sushant Singh Rajput, but where is the evidence that she murdered him. The bedroom was locked. There were no other entries to the room as far as we know. At worst, Rhea Chakraborty can be arrested for abetment to suicide of Sushant Singh Rajput by hanging.
But all the social media noise and otherwise is nothing to do with the death of Rajput. What originally started off as the suicide of a very popular star who played the role of ace cricketer MS Dhoni has turned into an interstate war involving Bihar, Maharashtra, Bengal and Himachal Pradesh. The ongoing investigation into the death of Sushant Singh Rajput has turned into "dum maro dum"revelation!
The only charge against Rhea Chakraborty is that she did drugs and possibly introduced Rajput to them or maybe it's the other way around. But the quantities involved as admitted by the Mumbai police themselves are very small. In narcotic cases a distinction is made between users and peddlers. If the quantity seized is small it is considered a minor offense and the accused is eligible for bail. In fact, the drug that Rhea and her friends were doing for their highs is reportedly mostly ganja or rather a very sophisticated version of ganja called TOP which is almost as expensive as cocaine.
The Maharashtra government has no choice but to support Rhea Chakraborty even though she is a Bengali. Absurdly enough attempts are being made to project her as a native Maharashtrian because her mother is a Maratha woman. But the issue is that she apparently has a lot of friends who fortunately or unfortunately for her include Aaditya Thackeray, the son of Maharashtra Chief Minister Uddhav Thackeray.
The Shiv Sena and the BJP are in a coalition ruling government in Maharashtra and the BJP would like to use the issue to topple its Shiv Sena half. Rhea has allegedly spilled the beans by giving a list of names of celebrities from both Hindi cinema and political field who party with drugs from marijuana to cocaine to ketamine and whatever else to get their high kicks.
The dragon has decided to enter the arena and add to the drug cacophony. Enter actor Kangana Ranaut who cannot resist any controversy. Kangana is from Himachal Pradesh, a BJP-ruled state, and here too a war has started against the Shiv Sena presumably because Kangana who is the middle of the insulting orgy. The rumour is that Kangana Ranaut and her entire family in Himachal Pradesh will shortly join the BJP. Kangana is defending Rhea not necessarily because she is for the underdog but because it gives her an opportunity or rather the BJP an opportunity to target father Uddhav and son Aaditya Thackeray.
Taking advantage of the film star holidaying or shooting in Himachal Pradesh, the Mumbai Municipality in haste demolished an allegedly illegal extension to her bungalow in Bandra, Mumbai. Kangana has of course denied the charges and called on Maharashtra governor Bhagat Singh Koshyari (also concurrently governor of Goa) who coincidently hails from Himachal Pradesh to register her complaints.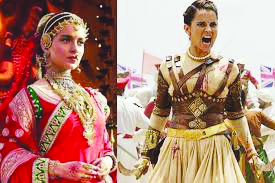 ANCHOR WARS
THE tragedy is that the anchor wars on TV with every channel competing to outshine the other channels are coming across with all kinds of mixed up messages, producing audio and video tapes, of conversations between the star players in the Sushant Singh Rajput tragedy suiocide. The media wars confuse the picture. Just plain news reporting seems to have disappeared from the electronic channels and even the print media. It is Times Now, a TOI publication, which started all the tamasha. Arnab Goswami of Republic TV quickly jumped into the fray to paint Rhea Chakraborty as an evil women swindling poor innocent Sushant Singh Rajput, and also getting him drugged and possibly killed.
Rhea on her part claims that the sisters of Rajput got him to take drugs prescribed by a doctor in Delhi and the drugs were psychotropic drugs producing hallucinations, in Mumbaiya English "chakar." So now the Maharashtra police has also arrested the Sushant Singh Rajput's sister for illegal prescribing for her brother!
A major player in the political warfare going on around a group of Bollywood stars is Sanjay Raut, senior Congress leader. There is also the caste factor as Sushant is a Rajput and Rajputs form a huge vote bank in the states of Rajasthan, Uttar Pradesh, Punjab and Haryana. Yes, the same Rajputs who first fought with the Mughal emperors and later became their closest allies.
Remember amongst Emperor Akbar's favourite queens was Jodabai, daughter of a Rajput general. The Rajputs, not having any old fashioned wars to fight any longer, are now demanding OBC status. Indeed, what is common to Rajputs and Marathas is that although they belong to the most powerful caste groups they are demanding the status and privileges of the backward classes! This is primarily because agriculture is dead and there are no jobs opportunities for young Rajputs and Marathas who also want to be engineers and doctors and hopefully migrate to Silicon Valley, HQ of the computer industry.
This story would be incomplete without a few more words about Kangana. Kangana and Sushant have a lot in common as both of them are outsiders, harassed by Bollywood's ruling film star gangsters. Sushant and Kangana were not given enough respect because they did not belong to the known filmi khaandan families with big directors like Karan Johan and Mahesh Bhat calling the shots. When Kangana played the lead role in film Jhansi Ki Rani there was a huge controversy about she not being a big enough a star for such a haloed role!
THE filmy chakar at the most reserved ten minutes on the TV channels. But for the fourth coming elections in Bihar and fight between the BJP and the Shiv Sena in Maharashtra would not have blown up into such a non-stop soap opera. The worst part is the passions it has aroused and the hatred, intolerance it has created. Every accused has his or her right to tell her story. When Goa's own Rajdeep Sardesai did a sympathetic interview with Rhea Chakraborty he was targeted by trolls who abused him savagely. Sadly among those who attacked Rajdeep Sardesai were some of the Goan Saraswat celebrities of Goa. They thought Rajdeep Sardesai had sunk to an all-time new low disgracing the entire Saraswat community. Earlier when Manohar Parrikar was appointed as the defence minister of India Rajdeep had twitted that it was a great honour for the Saraswat community that there were two Goan GSB or Gaud Saraswat Brahmins in the Cabinet, namely Suresh Prabhu and Manohar Parrikar.
India and China are on the verge of another major war. There is a great deal of tension on the borders of Ladakh. The huge lake of Pangong Tso separates India from China down the middle is witnessing a lot of hostile activity. There are other major concerns in the country like the fall in gross domestic products by a massive 23%. The number of jobless people is growing by the day. The pace of industrial production has fallen sharply.'
Indo-Chinese alarm
India has replaced Brazil as the country with the highest number of Covid-19 cases and the highest number of death due to it. Our hysterical electronic media channels have nothing to report, fight or scream about that day in and day out except the sordid suicide of SSR vis-a-vis Rhea Chakraborty and Kangana Ranaut melodrama.
We cannot ignore the Goan animal. Ever since the Rajput drug-laced suicide Goa is back in the news as a mega drug case involving all the top film celebrities of Mumbai. Goa is in the news every day. Goan hotelier Gaurav Arya who I too had run into at Tamarind hotel in Anjuna has been accused of being a main supplier of superior quality drugs to Bollywood, including Rhea Chakraborty & Company and victim Sushant Singh Rajput.
Another petty film star, Kapil Jhaveri, responsible for organising a rave party in Arambol to say farewell to Russian drug dealers, has also been implicated. Whenever there's a drug expose Goa has to be in the picture. So what appeared to be a simple suicide at first has blown the lid of volatile cocktail linkages between cinema, politics, drugs, parties, young women and what not across five states, that is Maharashtra, Bihar, Himachal Pradesh, West Bengal and not last but least of all Goa.