SCAM: The chairperson of the Sahara Group Subrata Roy has been in jail for more than two years for his failure to return the Rs87 crore he collected from small depositors like shopkeepers and traders.
By Rajan Narayan
Beware of co-operative credit societies! Do not fall prey to the high rates of interest of 10 and 12% that they offer. Do not be deceived by their calling themselves Thirumala, suggesting that they are linked with the Balaji temple in Thirupathi. …..
SUDDENLY, credit societies are booming all over the country. Reportedly there are a hundred odd credit societies in the small state of Goa alone. Unlike co-operative banks like the Mapusa and Margao urban banks credit societies do not have a license from the Reserve Bank of India to operate. So much so that there is nobody regulating the function of credit societies!
In a sense credit societies are in extension of the chit funds that flourished amongst many groups at one time and probably still do. It could be as simple as a group of women coming together to contribute a fixed amount every month in a chit fund. By turns each of the members gets the entire collection either based on need or common consent.
Whereas chit funds are limited to a small number of people credit co-operatives are open ended and can enrol any number of members. Which also means that they can collect any amount of deposits.
WORST EXAMPLE
SUBRATA Roy of the Sahara India Pariwar group is the worst example of how credit societies exploit people. The Sahara group used to collect a fixed amount every day from every small businessman and trader. It promised them very high interest rates. The agents who collected the money on behalf of the Sahara group got very high commissions depending on the amount of money they managed to collect. Subrata Roy manage to collect a whopping Rs 57.6 million from his bakra before the company went bust.
Suddenly, the depositors who had given him their hard earned money to the Sahara credit society and the commission agents stopped getting any returns at all. The were told repeatedly that they would get their money after some time. That after some time never came. It is only after Subrata Roy was arrested on a complaint by the Securities Exchange Board of India (SEBI) and his assets were sold that the depositors started getting part of their deposited money. Even now the majority of three crore depositers have not got their money back. There are hundreds if not thousands of credit societies like Sahara in the country which have taken poor people for a ride by collecting Rs10 to Rs100 rupees daily!
The credit societies continue to multiply despite several crore of people losing their entire savings. In Goa alone the allegation is that there are over a hundred co-operative societies. The credit co-operative societies usually use names of gods or freedom fighters death Lokmanya Tilak to give themselves a halo of legitimacy and respectability. The reason why people are attracted to these credit societies despite knowing the high risk they are taking of losing their money, is the higher interest rate offered.
The public sector private and public scheduled banks have brought down their interest rate on deposits from 15% a decade ago to 5%. Similarly, the co-operative banks have also brought down their interest rates. But credit societies like Lokmanya and Thirumala credit co-operative societies offer an interest of 10% annually and even up to 12% for a five-year fixed deposit.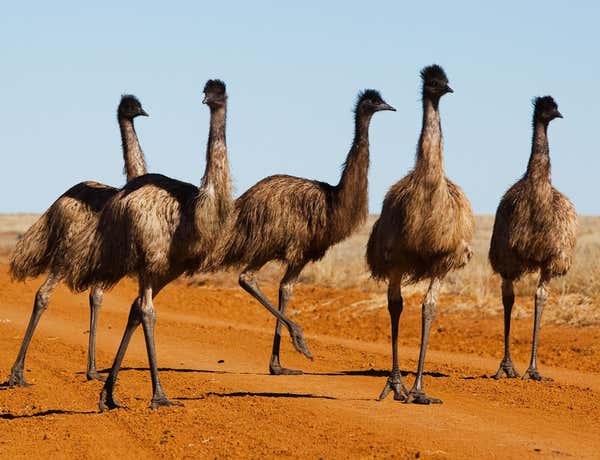 This itself should make any investor suspicious as any credit society which offers the interest of 10% will have to lend @ 20% to be able to meet the expenses of running the societies. With interest rates of public and private sector banks plummeting down only those who cannot offer any security will borrow money at such high rates of interest from credit societies.
The ground reality is that the promoters of both co-operative banks and credit societies divert the bulk of the deposits to their own personal projects or that of their friends and relatives. Most of the loans never get repaid. Forget about the loans, most investors are not even able to recover the interest of their loans. Which is why within a decade or even earlier several credit societies just vanished, as the Sanjivini Credit Society in West Bengal. A number of Trinamool Congress ministers and even Chief Minister Mamta Banarji were allegedly involved in the scam.
ON Sunday, December 13 we had an interested encounter with two alleged partners of the Thirumala credit society which claims to have 14 branches in Goa. When you hear the word Thirumala many ordinary people assume that the credit society is connected in some way with the famous Balaji temple in Thirumala in Andhra Pradesh. The Balaji temple is considered amongst the richest temples in the country.
BALAJI TEMPLE
SOME years ago a branch of the famous Balaji temple, a favourite of Kokilaben Ambani, was set up at Kundaim in Goa. I understand that the multicrore image of Lord Balaji was donated by Kokilaben. Industrialist Dattaraj Salgaocar who was the primary promoter of the Balaji temple had a collection box larger than the image of Lord Balaji placed before the deity. Which is why it is quite possible that a lot of people who invest in the Thirumala credit society may be thinking that it is linked with the main Balaji temple in Tirupati. Surely, Lord Balaji would not cheat?
Besides of course the thousands who invested their money in FDs in the Thirumala co-operative society were undoubtedly carried away by their greed. Why keep your money in a public sector bank or even a private sector bank like the ICICI or HDFC which offer 5% if you can get 10 to 12% interest from a credit society? The ground reality is that the Thirumala credit society has nothing to do with Lord Balaji of Tirupati. The Thirumala credit society which is allegedly seven years old was floated by a sardarji from Mumbai called Gurmeet Singh.
The most interesting aspect of this Thirumala credit society is that the employees are not paid any salaries. Instead, they work entirely on a commission of 1 to 7% depending on the scheme for which they managed to collect deposits. In addition, employees are also offered the choice of being partners for which they have to invest Rs10 lakh of their own money. So the young man who came to meet me is allegedly a partner.
The other interesting aspect of the Thirumala co-operative society is that if somebody wants a loan than the employees/business partners of the particular branch itself has to approve the loan. This would enable our clever sardarji from claiming that he did not approve the loan but it his business partners who did it! So if Gurmeet Singh suddenly shuts shop like thousands of other credit societies, it will be the employees or business partners who would be in trouble. It is of course a stroke of genius that Gurmeet Singh has managed to get people to work for the Thirumala credit societies without any salary on the promise that they all are partners and will become crorepati in the course of time. I wish I could find employees who will work for me purely on such a condition!
Why would an employee work without a salary but purely on commission and even invest three lakh to be called up a partner in a credit society established by Gurmeet Singh? The Malayalam employee who seems to have total faith in Gurmeet Singh is an SSC-fail! He claims to have spent ten years in the US. We suspect that he must have gone on a tourist visa and worked illegally till he was found out and sent back.
Obviously, the prospect of being a partner of the Thirumala credit society fitted in with his dreams of becoming a crorepati! So the only two possibilities are that he is simply naïve or as greedy as the owner of the credit society. He is posted in the Canacona branch of Thirumala credit society and claims that he has collected deposits worth Rs30 lakh. I am only wondering what will happen to if like Subrata Roy, Gurmeet Singh also takes the risk of diverting the credit society deposits for his own personal projects? Much like how Subrata Roy diverted the funds collected to build the grand Amby Valley real estate project of super luxury homes at Lonavala, which is said to be much bigger than even Aldeia de Goa in Goa?
It is not widely known that Balsara of Telecoms spectrum sector scam is one of the main partners of the massive Aldeia de Goa project on which land the Grand Hyatt too stands. So this is to say that beware co-operative credit societies which are a form of cheating people, they are also called blade companies because they pick your pockets cleverly before you catch on when it is too late.
SMART CROOKS
THERE are smart crooks who invite you to invest in trees with the promise that you will get the entire income from the sale of the coconuts or mangoes that your trees produce eventually! Similarly there are those who want to interest you in emu farming, emu is a bird of Australia and New Zealand which yields a lot of eggs and meat. Very often emu meat is substituted for chicken in unscrupulous hotels.
Except that emus being residents of Australia and New Zealand do not live long in Indian climatic conditions. The person who picked your pockets can always claim that he can't return your money because all the emus died. You have worked very hard to earn your money. Those who had invested money in co-operative banks like the Mapusa Urban Co-operative Bank, because of their faith in Ramakant Khalap, have lost their money.
The RBI has closed down the Mapusa co-operative bank because the non-performing assets were more than the deposits in the bank. It is true that there is no guarantee that scheduled public sector or private banks like the PNB or the ICICI bank may not collapse and take you money with them. There have been allegations against ICICI's Managing Director Chanda Kochhar and the PNB story is of course too well known to be repeated.
But FDs in public sector and private sector schedule banks are still relatively the safest investments. Though you should be warned that under the deposit insurance scheme if a schedule bank closes down you are only guaranteed return of a maximum Rs5 lakh of your own money. So if you have more than Rs5 lakh distribute it amongst as many banks as possible. May be the most sensible thing to do is to invest in gold or property and keep your savings in your Godrej safe at home or under your pillow or even inside your blouse — as Goa's fisherwomen do.