GOA is increasingly becoming a state of festivals from far and near! The latest to join the bandwagon of festivals in Goa is the Kumaon Literary Festival, Goa edition. Founder and lawyer Sumant Batra is in love with Goa's peaceful environment and is hoping to spend more and more life and times here. Interestingly, the KLF is the country's only travelling festival for book releases, cultural events and time-tested religious and human values or so to speak.

The festival kicked off on May 14, 2022 with such familiar names as filmmaker Rahul Rawail (who grew up with the iconic filmmaker Raj Kapoor and has a book on him), Sanskrit scholar Dr Bibek Debroy (who is on the Economic Advisory Council to the Prime Minister, his key note sparkled with anecdotes as he explained how in Sanskrit it is the verb which drives the discourse and not so much the nouns and adjectives of the classical language).
Governor of Goa P S Sreedharan Pillai (who is himself a formidable author with over 120 books in his native Malayalam) gave the chief guest's address. The KLF saw an altogether amazing gathering of minds, with Sumant Batra (founder of Indian Cinema Heritage Foundation) talking of how soft power comes from the people of the country and everyone must do their bit not to stop reading and writing!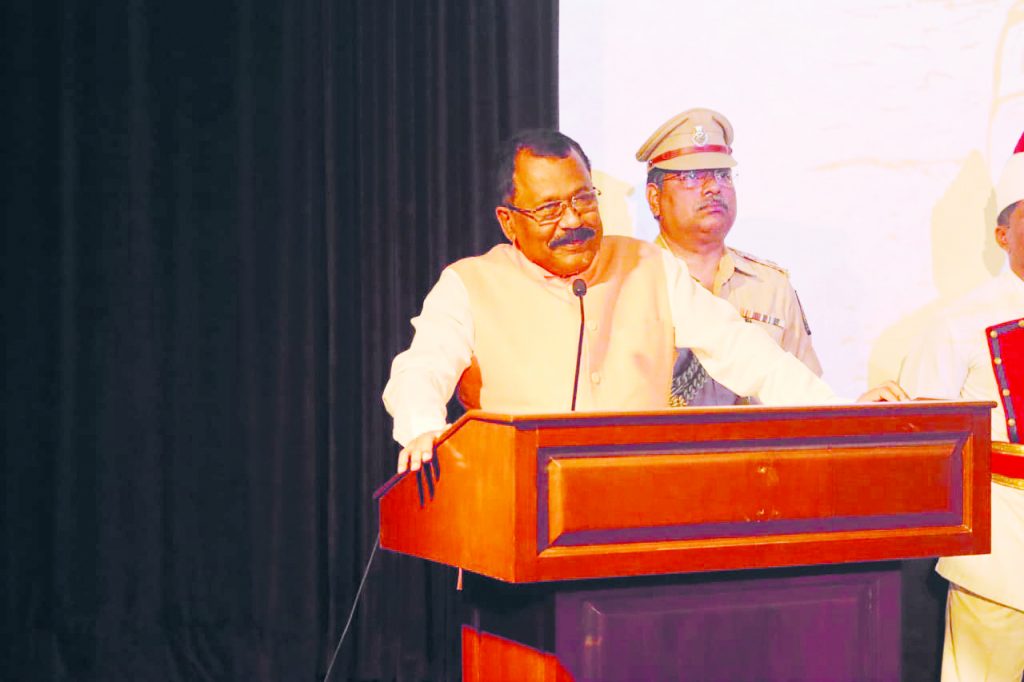 The inimitable Rahul Rawail spoke of the vast collection of cinema material in search of a home like a museum dedicated to the country's cinema history so that all may visit it and be inspired by – what better place for Cinema Museum than Goa? And I loved Governor Pillai's disarming talk the most, especially after he tapped some introspective food for thought from Valmiki's Ramayan when 2,000 years ago Lord Ram in search of Sita, was wandering through the forests down south India and near today's Tungabadra river at the sage or rishi Matang's ashram, met the low caste women kind-hearted rishi had given a home to after she ran away from her marriage…
SEVERAL `RAMAYAN
WE know the Ramayan comes in several translations linking the moral and intellectual values of the coutry's oral and later written literature texts, Valmiki's version in Sanskrit. Anyway, recounting an incident in the Ramayan, Governor Pillai recounted the utterly charming story of the low-caste Sharbari (whom other rishi shunned) who was asked to provide some food from the forest to visitor Lord Ram and his group passing by. An anxious to please Sharbari bit and tasted all fruit (mostly berries of forest, ber I think) before passing them in a leafy bowl to Lord Ram to eat. To make sure it was the best, safe and sweet enough for him to eat!

Well, Lord Ram ate the half-tasted berries gratefully while the others didn't I presume. There is more to this enchanting story from the Ramayan but leave it for another time. With the anecdote I wondered anew where the Brahmanical system of ancient India came from…and whose Lord Ram one should take to heart to appreciate and revere? Surely, Sharbari's Lord Ram and not the cruel elite of Lord Ram's times!

Amongst other things the governor also observed that the much loved monument, the Taj Mahal, has a historical story. He had read that the Moghul Emperor Shah Jahan's wife Mumtaz Mahal had died giving birth to their 14th child and when the end was near she begged her husband not to marry again (remember kings in those times had harems and countless wives) but to take care of their children's welfare and safety! A broken-hearted badshah promised and out of love and affection built the marbled tomb of the Taj Mahal – actually a symbol of a man's enduring love for his departed begum and mother of his children. By any yardstick it's a real life faithfully documented story which has captivated the imagination of the world. So tourists come to India and make it a point to visit the Taj Mahal. Why should anyone in their right mind want to change the narrative (but this is my question)!

THIS is to say the two-day Kumaon Literary Festival saw quite a few book releases. Beginning with Hemma Myer Sood's "Tijara Mystery Codes" – from the sound of it an intriguing drama across several timelines, from the ancient Kurukshetra war to the Tijara fort palace and the intrigues and fratricide which took place. Dempo Group of Companies director, the gracious Pallavi Dempo, did the honours of releasing the book and this was followed by an interaction between author and Meenakshi Sharma.

THIS is to say the two-day Kumaon Literary Festival saw quite a few book releases. Beginning with Hemma Myer Sood's "Tijara Mystery Codes" – from the sound of it an intriguing drama across several timelines, from the ancient Kurukshetra war to the Tijara fort palace and the intrigues and fratricide which took place. Dempo Group of Companies director, the gracious Pallavi Dempo, did the honours of releasing the book and this was followed by an interaction between author and Meenakshi Sharma.
K K MUHAMMED STORIES
SECOND half of the day saw a walk down memory lane with K K Muhammed recounting anecdotes to do with his archaeological discoveries. Other book releases at the festival were of "Remo: The Autobiography of Remo Fernandes" (who doesn't recognise the name of musician Remo in Goa and elsewhere); in literature of conflict there were the "Untold Stories from Troubled Land" which saw Kanchana Banerjee in conversation with award-winning writer Siddhartha Gigoo, they discussed how writers and poets live in troubled times. There was a session on humour in writing by Indian women (featuring speakers Kiran Manral, Venito Coelho, Jerry Pinto and Savia Viegas, moderated by Karal Dasgupta.
KLF's closing session witnessed the release of historian and writer Dr Vikram Sampath's latest books, a two-volume biography titled "Savarkar: Echoes from A Forgotten Past" and "Savarkar: A Contested Legacy" (published by Penguin Random House India, needless to say both volumes have become some kind of national bestsellers after they were hailed by Prime Minister Narendra Modi). Doing the book release honours was Chief Minister Pramod Sawant and he promised to buy the books to put into school libraries in Goa for better dissemination of political history, especially Partition history. Perspectives are changing all the time if I may say so and I am confused myself currently!

It seems there is much that we don't know about the controversial freedom fighter Veer Damodar Savarkar who spent much time in prison courtesy colonial British sarkar, presumably writing books and letters asking for forgiveness (he founded the Hindu Mahasabha which inspired Nathuram Godse to kill Gandhi over Partition matters). Later in a brief exchange I asked why Savarkar failed to stop the Partition and he replied, "Because he was a poor leader!" Nevertheless, Savarkar needs to be understood better for the role he played in the freedom years of the sub-continent…read his books for that of course.

Personally, my dears, I think we should let sleeping ghosts sleep on in the past and not raise dumbo controversies in the present, that is if we want to solve our more immediate pressing problems of post-covid bankruptcy and poverty anew! We don't want a civil war on our hands, do we?
TO MOVE ON
APART from the Kumaon Literary Festival and a few other lesser festivals it's been a most wretched week to contend with talk of all kinds of dire predictions for the future rolling out before aam aadmi (khaaa aadmi will of course survive if they run away abroad in time)! Some more of my friends who were the love of my life have passed on and left me lonelier than ever before – except that I have taken to reading books again now seriously. Funny or not funny, my dears, I keep telling myself no more or at least less of the obsessions with smart phone screen and vanity social media, and WhatsApp greetings and socializing, and updating messages of what's happening to whom, and who died and who lived, and who is on a picnic roll abroad or at home.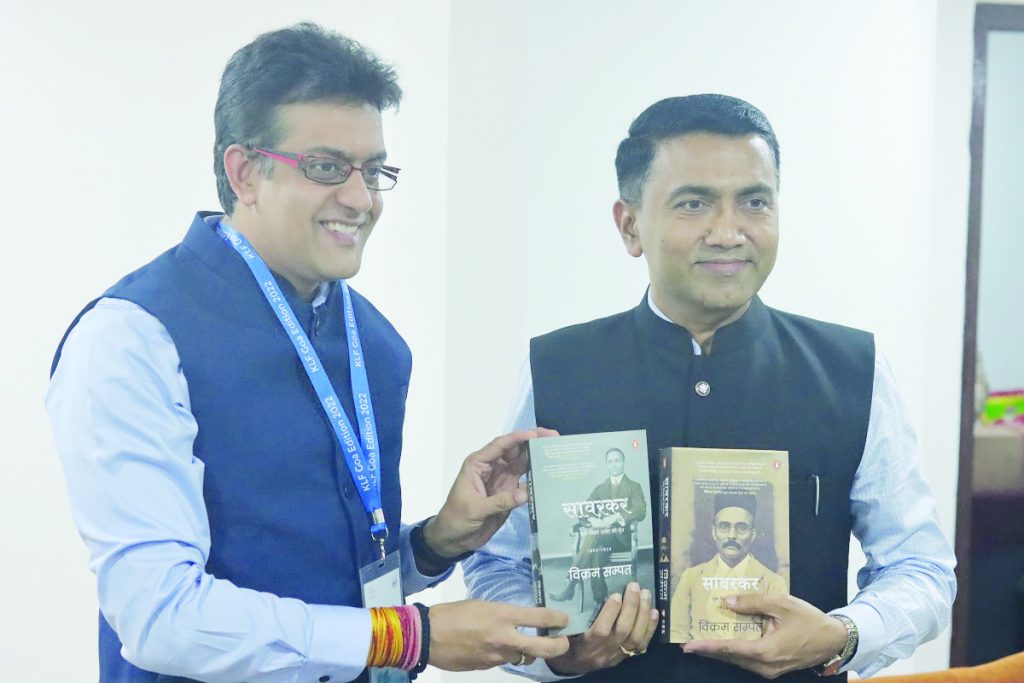 I admit the world I have grown up is changing and as age catches up with me it is as if I have half-forgotten myself; today's attitudes are transforming into a harder, more mechanical, technical, colder world where everyone means business. Idealism is also so much popcorn much of the time!
To combat all these negative feelings I have taken to reading books, real books, to slow down my life (as if it were possible). The tidbits of the times and scrutinizing for what bothers the mind I came across this these observations courtesy Pratibha Borkar, a Facebook friend, she observes: "Important news or incidents from our side in the last eight to ten days….the rate of wholesale inflation in India is highest in 25 years. The rupee fell to its lowest price compared to the dollar. According to WHO, there is a possibility of at least 45 lakh deaths due to Covid in India, India showed 5 lakh."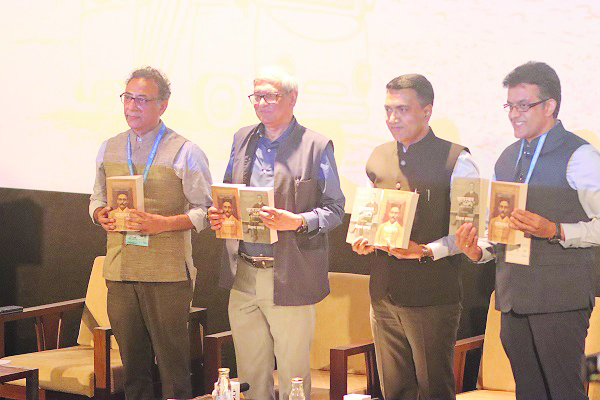 There is more, "52,000 government schools closed in India. LIC is the most trusted company in India…share listing done with 8% discount. Two years ago, the value of PayTM which was 20,000 crore is only 100 crore. Ban on wheat export will be declared within a few days. 1.90 lakh customers of Ujwala scheme did not refill the cylinder once and one crore refilled only once.

"National Family Health Survey reports 89% of Indian children in the age group of 6 to 23 months do not get adequate nutritious diet. Foreign currency stored at $642.45 billion in September 2021 to $497.73 billion. The unemployment rate has reached near 8%. 45 crore citizens in the county also gave up attempts to find jobs. Drugs worth thousands of crore were seized once again in Gujarat. India's position in the Press Freedom Index fell to 150. Was at 133 in 2016? Huge shortage of electricity across the country."

The list is incomplete! My observer says despite far more serious situations facing the aam aadmi of the country what is the discussions going on around us? Bhonge, Hanuman Chalisa, Shivling, Taj Mahal, Dharma… "Once again politicians, their supporters, their friends, relatives who believe religion is the centre of politics, all of them, not only liars, selfish but dangerous for the country, society and humanity. Where the influence of such people increased, there is Afghanistan, Syria, Somalia…become Sooraj Samant."

Thank you Pratibha Borkar. I really value your observations to set me straight about what kinds of roads of perdition we, the people of this country, are walking down at a quickening trot! Think about all this and don't just think. In this global phenomenon of utopia versus dystopia we must stand up for truth, freedom and health for all three are very intimately related. Tell more truth, less lies; do the right thing…if you want to be happy make everyone happy! Easier said than done.

THERE is very little truth in the world today. It's all being swept under the carpet as we get on a merry-go-around of who will fall off first! Perhaps it is time to touch base anew with simpler thinking and even more simpler living – forget high thinking. Think local, think now and today, think from farm to kitchen, grow your own food if you want to make it through this age of kalayuga hitting us on all sane fronts of thinking. And, of course, read books but don't believe everything you read!
On that note it's avjo, selamat datang, poiteverem,au revoir, arrivedecci and vachun yeta here for now.
-Mme Butterfly