India's range of mithai is now being designed by fashion designers….And it looks both good and is health-concious! The sweets illustrated above have been designed by Manish Malhotra and come with names like Gulab Peda, Cokhoya, Not Just A Dodha, Orange Blossom, Pista Mista and Figsums. Gulab Peda, my favourite!
By Tara Narayan
YES, it is happening. The best mithai is health-conscious and it is becoming more and more so! Except for the occasional besan ladoo or ukdachye tandul ladoo (of natural unpolished red rice crumble) I find I have taken to shunning most mithai except when an occasion comes around – because all our run of the mill mithai and confectionary are doped with refined white sugar insanely, despite the widespread knowledge (or so I think) that sugar has a very high carbohydrate or glycemic index, and never mind that it's also considered a toxic chemical when imbibed in most everything and sometimes very generously…as in sugar, hydrogenated fat or refined oil and salt in double and triple and plus, plus doses in the killer industrial processed foods of our times. Which most of us think it is a status symbol to afford and hog on! I am so glad I can't afford to buy so much industrial food which comes from such long distances across seas and oceans anymore (with a very few exceptions like the Korean orange marmalade I once found at Magsons and can't find anymore).
OVER the Deepavali weekend I got around to tasting quite a few mithai from uppercrust and lowercrust circles and found that mithai has seriously become health food nowadays and especially so if it is an offering from one of our luxury five-star hotels. I got some designer mithai mostly of such natural good ingredients as cashew, almond, pistachio dry puree (not adulterated with dairy mava), mildly sweetened, not necessarily with refined sugar but maybe honey or unrefined sugar or some fruit comfit) – a select range curated by Manish Malhotra came christened with names like "Gulab Peda," "Cokhoya," "Not Just A Dodha," "Orange Blossom," "Pista Mista" and "Figsums. "
The mithai pieces were exquisitely crafted affairs like bon bons and I fell for the "reduced milk, dehydrated wild rose, gold leaf, Kerala cardamom" Gulab Peda and the "pistachio paste, Kashmiri saffron, rose petal jam, forest honey, almond slivers" Pista Mista! Where to get them? Try the Marriott Cakeshop. If you're asking me a piece of this mithai is worth all the cakes and pastries of the world! At least come deepavali…of course pistachio, almonds and caju are all expensive nuts but when crumbled or pasted they go a long way. It was Mithai as pretty as a picture!
I suppose one could easily learn to make them at home if one is inclined and there're a lot of folk with a sweet tooth around. One all-time popular deepavali mithai I find is katli, that is these diamond cut thickish slices of caju or almond or the lake-green pistachio crumble or paste with a touch of cardamom in them and maybe thin elegant silver vrak or pure silver tissue….katli or katri is always loved by old and young and I usually look for some kesar or saffron katli in my favourite places in town. These days one may find thin katli or thick katli and both are desirable bites when the mood catches one!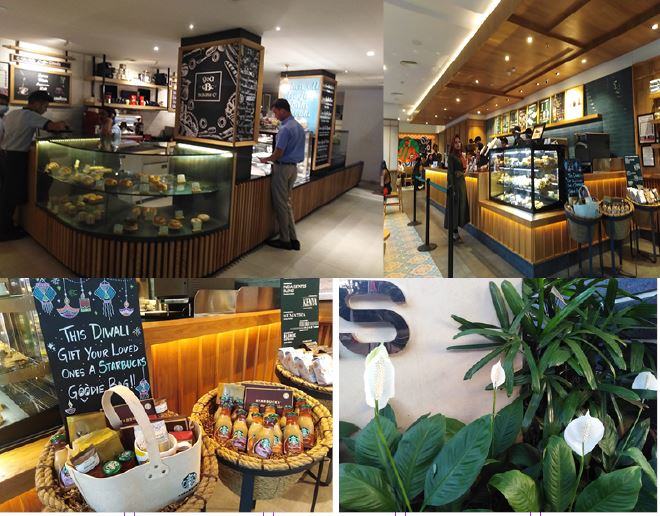 THEN I found many were sharing pretty baskets packed with fresh fruit and this included blueberries all the way from Peru, kiwi fruit and the gorgeous looking mildly sweet watery blush ink grapes (must find out from which country they come from)…fresh blueberries from abroad are frightfully expensive and I never buy them and dare say if they come in semi-refrigerated packaging, they will suffer some damage in flavour for likely they've been picked too early, for marketing in distant lands like Indian urban upmarket marts.
If you're asking me our Indian fruit is far more flavorful including our umpteen varieties of bananas, found especially down south India. Goa has its mandolin banana variety of Moira which is much loved for making kelecho halva on occasion ( a beloved Goud Saraswat Brahmin household favourite and mine too, especially when is warm and redolent of home ghee and elachi). Mercifully, our horticulture is not yet so chemically infested and our soil continues to be alive and nutrient dense in pockets of agricultural land here and there. here and there.
In every way our fruit in India is richer and more edible than the fluffy, big, beautiful, nutritionally empty fruit from abroad – even if we are dumb enough to buy them at exorbitant cost of we have money to burn. One evening I wandered into Starbucks at Magsons Towers an asked if they did fresh juices like say pure pomegranate or carrot-cum-celery or cucumber and mint and the PYT (pretty young thing) sales folk here said, sorry, they only specialize in fancy coffees!
Why don't fruit and veggie juice bars come up…it is high time they did for I know the younger fitness-crazy generation do look for these fruit-veggie combos to quench thirst. They're also great pick-me-ups just as plain tender coconut water is with some creamy malai swirling in it, but can't find for love or for money in a place one may sit down and time pass pleasantly….fruit and veggie juice bars are an idea whose time has long since arrived but where are they! I'm look for them. Even a thinly diluted fresh coconut milk sweetened with a bit wild honey on the rocks is superlatively nourishing.
Hey, they're doing it abroad and we're still living in the boondocks of obsolete upmarket snacks and yucky dairy milky smoothies, shakes and ice-creams…like we have got a death wish or want to go fill up the hospitals which are already crammed anyway with people sick in mind and body, heart and soul in various combinations.
I RARELY do Starbucks but curiosity drives me some times and this time I was caught by this neat designer basket full of chocolates, premium coffee beans and some Starbucks coffee speciality bottles, and a few other things including some lovely if heavyweight mugs (where have all the lightweight porcelain mugs of Tata Ceremics gone, they were so ideal for seniors at home to use)…the hamper was priced at Rs3,860 something and had a bean mug, two packs of almond snack, 2 of cashew, a 16-piece chocolate box, a Diwali blend of coffee beans, 1 Frappuccino bottles, an almond biscotti. Attractive hamper basket and I only wanted the basket and paid for it too (without the goodies), feeling dreadfully stupid later on!
Actually, I want to pack up the bag with my own selection of gifts for a dear friend of mine and hence the purchase of the Starbuck bag minus the goodies which cost about Rs200! Next stop was next door for a dekho of the brand new Magson's outlet for liquor, liqueur, bottled waters and all kinds of cigars…it is open and the knowledgeable attendant here tells me they have cigars costing a bomb, "maybe a lakh!" Now this I don't believe, or should I believe it? After my dekho I departed saying goodbye to the peace lilies blooming serenely outside! Which reminds me Starbucks do a pretty good looking chilly cheese toast and the cookies look like a treat even if they're the most expensive cookies in town. No I didn't buy them, another day perhaps.
IT was not much of a deepavali really although I hear people did go on shopping sprees, mostly window shopping, in Mapusa, Margao and in Panaji I noticed only the Big G outlets showing off with tonnes of mithai and empty boxes piled up waiting to be filled and retailed. Price of besan ladoo…going at Rs600kg, prices have more than doubled but I already buy my besan ladoo from another place where they're both shudh and not so cloyingly sweet and studded generously with cardamom…nice, very nice.
Of course I would give anything for some Tirupati temple boondi ladoo prasadam this deepavali but it is not to be. Tirupati's dryish boondi ladoo come not so highly colored and are redolent of camphor, cardamom…not glistening with ghee like the ubiquitous ghastly orange and red motichoor ladoo we see everywhere today!
AT home a forlorn hubby reminisced that his Tamil childhood saw him getting up on deepavali morning for an oil bath and afterwards there was Mysore paak to eat and hot filter coffee — so I went and got some Mysore paak from where else but old faithful Samant Bros near Panaji market area and Vijaybhai said the cost of ingredients is at an all-time high. Desi ghee Mysore paak and ladoo priced at Rs400 kg is too much GST fleecing of the aam aadmi by some rubbish government! I bought 250g of Mysore paak for rs100 and departed after wishing him happy deepavali. Happiness is hard to find these days but then when was it ever easy to find, the trick is to just make up your mind to be happy from the inside out!