THREATENED: Beaches, which are Goa's main tourist attraction, are being eroded due to the destruction of mangroves, sand dunes and dumping of plastic waste into water bodies
Saving the planet, particularly tiny, Goa is as important as fighting intolerance and goondagiri. This is what the young people in Goa are doing, their priorities being water conservation, protecting our beaches, recycling all our waste and creating awareness of the need for sustainable development
By Rajan Narayan
It is important to inform our readers which party won the elections to Goa's Legislative Assembly. It is also important to speculate on the endless possibilities for horse trading that the results have created, and report an analysis on the latest developments surrounding Gurmehar Kaur and the ongoing debate on Akhil Bharatiya Vidyarthi Parishad (ABVP) goons taking over campuses and dubbing any disagreeing person an anti-national. In fact, a top ABVP leader misquoted the Constitution during a recent NDTV debate just as the devil cites the scriptures for its own unholy purpose.
SUSTAIN THE PLANET
BUT on Sunday we discovered that young people in amche Goem had come together to decide what we can do on a far more important issue: The survival of our planet – the question of water security and conservation so that when Karnataka diverts the Madhei River which it is already doing, we will still have at least the minimum amount required for our needs; issues like ensuring our water table does not get depleted by builders digging tube wells, how we can recycle waste water as the National Institute of Oceanography does in its office and colony in Dona Paula and how to save the few wells we have left.
We discovered that young people are spending a lot of time, energy and attention on issues as important as patriotism, nationalism and sedition. This doesn't mean they are not concerned about patriotism or growing intolerance. But they believe existence precedes essence – if we are not alive, we cannot discuss the Constitution and freedoms it grants. For us to be alive, particularly in a state like Goa, we must be more concerned over the state of the sea than of the land.
Garbage in the Sea
A GROUP of young Goans, mostly women, came together at the Design Centre in Porvorim on Sunday. They belong to the Global Shapers Hub, a worldwide movement aimed at protecting natural resources. A young lady spoke about the amount of garbage being thrown into the sea, the pollution caused by drainage and sewage into the sea, the number of plastic bottles recovered from the sea that is slowly killing us. This garbage find its way into the fish that all Goans must have every day. If our sea is full of filth, how can we expect our fish to be clean?
The Global Shapers were creating awareness on saving dolphins. Tourists and locals too go on dolphin rides which create havoc on the ecosystem. How would you feel if you were swimming and feeding quietly and were attacked by a water scooter or a speed boat?
A young lady who works for the World Wildlife Fund pointed out that our fun meant death for dolphins. We need to respect these playful creatures. She is looking for volunteers to educate tourists and tour operators on respecting dolphins.
The corals too need our attention. Our beaches are rich with corals which form part of the sea's defence mechanism. Corals are living creatures that prevent erosion and along with sand dunes and mangroves protect the beach. The young volunteers were creating awareness on the importance of preserving corals, sand dunes and mangroves.
In our arrogance, we have been reclaiming the sea. Builders have been filling low-lying khazan land with mud to construct tall buildings to make money. The entire Patto Commercial Complex has been built on marsh land after destroying mangroves. The museum, built at a cost of over `30 crore, has already collapsed. Thanks to the notorious Gera Builders who are trying to build another 10-storeyed monster next to Central Library, cracks have appeared in Sanskruti Bhavan which may lead to its collapse.
BEACHES – GOA'S USP
GOA'S unique selling point is our beaches, which generations have enjoyed. Goans settled abroad would return to them during the summer vacations to enjoy life and find spouses for their children. Many marriages thriving now began on the beach in Goa.
Now of course they are a major source of income thanks to charter tourists looking for a tan wearing as few clothes as possible. We make money from foreign visitors and domestic tourists who come to watch foreigners in their bikinis because they have never seen semi-naked women in their home towns of Jalandhar, Lucknow or Varanasi for which Narendra Modi, Rahul Gandhi, Dimple and Akhilesh Yadav and Mayawati are fighting very hard.
The Global Shapers Hub is looking for volunteers to create awareness on saving the beaches which are eroding at the rate of several inches every year. It proves why the beaches in Baga, Anjuna, Candolim and even Miramar are getting narrower.
SAVE THE BEBOS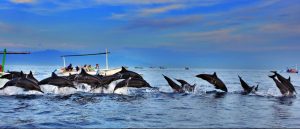 THERE were others including teenagers being made aware of the otters that were in plenty in Goa's fields. Otters are very playful animals with important roles in the eco-system by eating insects which could damage the crop.
But we have taken over their habitat. If you find snakes in your house, it is because you have taken over their house. This is the right time to create awareness on saving the bebos, for come the monsoon, our young men will be wandering around with bright torches in gum boots trying to catch frogs which will be then fried and sold as 'jumping chicken'.
I am happy that the young people of Goa are serious about saving the state for future generations. Goa Foundation and even the church have been talking about inter-generation equity by forcing mining companies to leave some ore for future generations so they too will benefit.
Similarly, it is important that we should protect our rivers and wells so that our children and grandchildren will have water. We should protect the sea so that they are able to enjoy the beach and earn money from tourism. We should protect bebos to prevent an explosion in the population of snakes. We should protect dolphins which give us so much pleasure.
It is not necessary that all young people should only protest against growing intolerance, against goondagiri by ABVP and the Sangh Parivar. It is equally important that young people be aware of the importance of protecting the earth, preserving and conserving nature and its resources.
I am happy that so many young people gave up their Sunday to make others aware of the importance of things we take for granted that are in fact a question of our very survival.