NEW: Healthway Hospital, blazing a new trail in more affordable and less stressful healthcare. Chief guest and former chief minister of Goa, Pratapsingh Rane, lighting the lamp along with other dignitaries at the official opening of the hospital
BY TARA NARAYAN
GOA'S first anti-corporate hospital — call it a doctors' collective hospital if you wish — which opened its doors partially to patients some time ago, was finally officially inaugurated by former chief minister and chief guest Pratapsingh Rane at a jubilant function held on December 9, 2018. There was a large turnout of dignitaries and invitees from all walks of life with a palpable joyous festive goodwill in the air.
Apart from Rane senior there were Health Minister Vishwajit Rane, EDC chairman Subhash Shirodkar, Panaji MLA Sidharth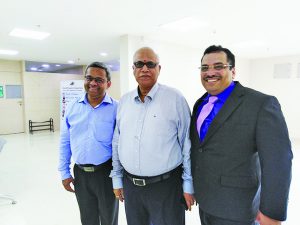 Kuncalienker, several senior doctors, well-wishers, media people and a sizeable group of doctors. They have joined the Healthway collective, to help combat the corporate mindset in healthcare which puts commerce above all instead of patients and doctors' wellbeing or so to speak.
The idea of such a doctors' collective caught fire some six years ago once it was ventilated with several meetings and more doctors approved and signing on the dotted line with monetary contribution and cooperation with Healthway Hospital. The current roll call of the doctors' collective is 56 doctors, according to one medical spokesperson.
The gleaming, spanking new hospital premises over seven floors has natural light pouring in and is visibly a state-of-the-art hospital, a 250-bedded hospital aiming to offer the best of healthcare to patients from Goa, neighbouring states and patients from abroad for whom India is still an economical destination for medical treatment.
Speaking on the occasion an emotional Dr Virendra Gaonkar was all smiles and profusely thanked all "from our teachers to local leaders, heads of government, doctors, religious organizations, family and friends, patrons and shareholders… for their blind trust in us considering the risk." He said, no stone was left unturned, "for the sole intention of giving back to Goa." Healthway Hospitals is equipped with the very best in multi-speciality and super-specialty medical care under one roof to patients. It promises "comprehensive health at affordable cost" to quote Dr Gaonkar.
The hospital is built on a 10,000 sq mts land plot and set amidst the tranquillity of Ela village (roughly half-way to Ponda) and boasts of a first-class paediatrics department with Dr Virendra Gaonkar himself being one of the state's best old-world pediatricians. Dr Gaonkar along with eminent surgeon Dr Antonio De Bossuet Afonso first mooted the idea of hospital run along a doctors' collective and started mobilizing support and putting together financial capital to buy the land, set up the hospital – to be run along lines different from that of today's monster corporate hospitals or so to speak.
Apart from having what is said to be Goa's largest pediatric unit with a 17-bedded NICU and 7-bedded PICU, Healthway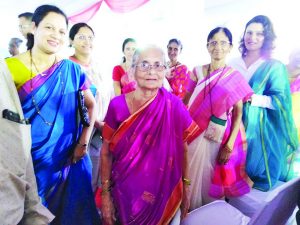 Hospitals qualifies as a center for advanced trauma life support (ATLS) training for medical professionals. Reiterates Dr Afonso, "What makes Healthway Hospital a unique and significant initiative in Goa's private healthcare sector, is that it is collectively owned and run by doctors who understand the holistic philosophy of healthcare. The hospital will focus on continuity of care, which would enable a patient to continue to be under the medical guidance of a specific doctor all through their life."
The hospital is equipped 19-bedded ICU, with MICU, CCU and SICU units, with a 30-unit OPD block with 20 specialities and super-specialities. Apart from Goa's largest neo-natal care facility it has the state's first pain clinic. The Neonatal Intensive Care Unit (NICU) is amongst the few to have high frequency ventilation and the only one in Goa able to provide inhaled nitric oxide therapy for pulmonary hypertension in newborn babies.
Plus, there is the Cath lab department, 24×7 emergency services, in-house pharmacy and laboratory and much else on the cards to take care of young and senior patients.
Altogether for the promoters of Healthway Hospitals (including the old premises at Mala, Panaji, and the new one at Ela village) the hospital is a dream of an idea come true. To quote one doctor who shall remain anonymous, "Let me say we doctors were fed up of being treated like dogs in corporate hospitals where we are forced to meet targets vis-à-vis enrolment of patients!" It was a kind of negative stress and pressure for doctors and patients alike.
It's left to be seen if a doctors' collective dream proves to be better in the long run! Doctors may be excellent doctors but can they also be excellent administrators when it comes to the nitty gritty of running and managing a hospital with such an ambitious vision? Dare to ask Dr Bossuet Afonso if it isn't too late for such an idea as a collectively owned and operated hospital to work, he assured, "No, in fact, we're right in time for such an idea to work!"
Fellow dreamer Dr Virendra Gaonkar, added, "We have debts and loans to pay off (40% borrowings from banks) but we will be at least 30% cheaper than the corporate hospitals!" From the sound of it, if all is fair in love and war, all is fair in corporate wars of the business kind too. Presently at least it is cheers all around for Goa's first doctors' collective hospital, Healthway, as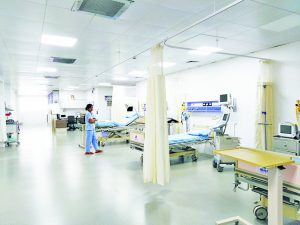 patients are being wooed with more economical and patient-friendly healthcare. Patients first? Sounds like a patient's dream come true too! Healthcare in Goa and in the country altogether, be it private or public, leaves a lot to be desired — even if Goa has inherited a better infrastructure to build upon given its Portuguese history and legacy.
According to orthopedic surgeon Dr Mahendra Kudchadkar, one of the doctors listed in Healthway Hospital's doctors collective, "Healthway is going to be like USA's Mayo Hospital!" One cannot help but smile at that and give a thumbs-up.