SKILLING: Many present jobs may become irrelevant when technology develops even further. MICE is one of the few organisations which constantly introduces new courses consistent with new skills required
BY RAJAN NARAYAN
At the 111th general body meeting of the Goa Chamber of Commerce, key note speaker Dilip Chenoy cited studies which claim that Goans do not want to study beyond the 10th or 12th standard and do not want to work either, at least in Goa, except in government jobs. He was probably not aware that Goans have been pampered by successive governments with government jobs which offer fat salaries for remaining idle or harassing citizens, while private companies usually pay peanuts
AT the 111th Annual General Meeting of the Goa Chamber of Commerce, Secretary-General of the FICCI Dilip Chenoy's in his keynote address cited statistics to claim that Goans don't like to work and are not willing to go for higher studies. Chenoy claimed that this was based on a study carried out both by the FICCI and NGO. According to Chinoy a majority of the employees are casual labour belonging to the informal sector and in terms of employment Goa compares very badly with other states.
On the face of it seems absurd to come to the conclusion that Goans do not want to study further. By which he implied that Goans are content if they pass their 10th or 12th standard and do not aspire for degrees. This is contradicted by the fact that an increasing number of Goans are getting into the Indian Institute of Technology and being admitted into other top institutions like NIIT, IIT which has started in Goa, Goa Institute of Management, and the state-of-the-art Goa Institute of Hospitality Management started by Dattaraj Salgaocar. Even though to get into these institutions you have to pass an all-India competitive exam and there is no reservation for Goans.
Goans want to study as demonstrated by the growth of specialized sections in colleges which prepare Goan youth for the IITs and other competitive exams. The first to take the lead was Mushtifund which linked up with Venkatesh Prabhudessai to start a higher secondary school which would be targeted at preparing students for entry to elitist institutes. Mushtifund has been followed by Dempo's and almost every major college is preparing students for the best opportunities for employment.
Admittedly the number of students who can afford to get admitted to these specialized sections of these colleges is limited. But given the opportunity I am sure a much larger number of students would join such institutions. Unfortunately, Goa does not have a philanthropist mentor like Anand Kumar, founder of the Super 30, who prepares the least privileged sections of Bihar for admission to the most prestigious professional colleges in the country. This cannot be for lack of resources but lack of will power. The philanthropic mindset with honourable exceptions does not exist in Goa. More students would want to study further even if the quality of education in the government colleges improves. And match the best.
If Goans don't want to study further it's because they know after they finish their graduation or even their master's, they are as likely to get a job after completing or failing HSC. Forget about degree colleges, Mr Chenoy is probably not aware that there are no takers even in some of the engineering colleges in Goa in faculties other than software and electronics.
UNWILLING TO WORK?
Mr Chenoy also cited statistics claiming that Goans are not willing to work. A claim endorsed by many Goan industrialists also. But if you ask them whether they pay adequate salaries to those who have the skills their answer will be a shamefaced 'No'. Even multinationals in Goa have different salaries for their top executives imported from outside Goa and their local employers. Inevitably even big companies like Zuari employ locals purely on a contract basis. Which should not be surprising or shocking as the government and civic bodies themselves employ people on a contract basis.
There have been over a thousand garbage collectors who have been collecting segregated garbage in Panaji city who have not been confirmed even after 15 years of doing everyone's dirty work. Even diploma holders and engineers who pass out of Goan colleges are offered 10,000 or15,000 at entry level while they are paid much more in companies in Bangalore and Pune.
The hospitality industry is the worst exploiter of labour, whether Goan or otherwise. Most hospitality employees with the exception of the Taj Group do not employ Goans as a matter of principle. The excuse is Goans are lazy, demand too many holidays for the dozens of feasts, marriages and births in the family, and are not inclined to work hard.
The other argument is that since Goans have homes in Goa they have less expenses and do not have to spend on rent or even food and so they can be paid less. Almost 70% to 80% of the staff at five-star hotels are interns or trainees paid a petty stipend of `2,000 besides dormitory accommodation for 12 hours work. They put up with it because many of them are from outside Goa and all they want is a certificate saying they had undergone training in a 5-star hotel. This is their passport for a job in their own towns or a cruise ship. All the chief executives of the 5-star hotels are baile excepting for the Area Director of the Taj Group, Vincent Ramos.
Even in Goan restaurants the chefs, particularly the Chinese chefs are Nepalese. The Nepalese have graduated from chowkidari to being chefs and waiters. They dominate the offshore gambling industry. If you attempt to talk to the waiters in Konkani, the official language of the State, they will stare at you blankly.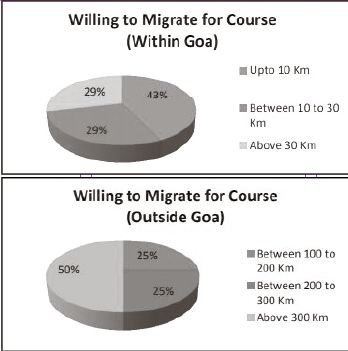 Chenoy rightly pointed out that there is a desperate need for skilling and re-skilling. He pointed out that in the next two decades many of the jobs that now exist may not be there. Even up to ten years ago there were no digital marketing experts. Now every company relies on digital marketing to sell their products as dramatised by the fact that Amazon and Flipcart are the biggest merchandisers in the world.
Skilling, Chenoy pointed out, need not be dull or uninteresting. He even gave an example of creative skilling. We are all aware of the MasterChef program which started in Australia. Chenoy revealed that the program was started with the support of the government because hotels and restaurants did not have cooks for restaurants they wanted to start. Cooking was considered women's business and there were no takers for seats in catering colleges. Then bright sparks decided to glamorize cooking by starting MasterChef Australia. This attracted wide competition and soon Australia was exporting chefs to other countries.
Many of the white collar jobs which are present today will disappear in a few years. For instance jobs merely relaying information from a database. Information from a database can be accessed, modified and sent quickly and accurately though technology. If you want to know what's your phone plan you no longer need to speak to an operator. You can follow the IVR and find out details and even change your plan. Or you can do the same directly from an app on your phone. The human call centre operators deal with more complex issues and problems in cases where automation cannot help.
Chenoy pointed out that even construction and manufacturing will change with the advent of 3D printing. The Internet of things will give us self-driving vehicles and the ability to switch on our household devices from our smart phones. You will not need thousands of employees to manufacture cars or scooters because the first generation of bots will do such jobs better and faster.
The problem with Goa is the culture of making young people dependent on government jobs. The problem with Goa is the pathetic quality of education. What can you expect when you employ even in self-financed institutions by the hour. What kind of commitment would they have to their vocation. It is not that Goans are any less talented than any other Indians. We have produced atomic scientists like Anil Kakodkar and innovators Raghunath Anant Mashelkar. We have produced generals like General Sunit Rodrigues. We have produced singers like Lata Mangeshkar. There is no striving for excellence and the ecosystem for climbing the Mt Everest of education is not there. We need to encourage the culture of excellence.
Chenoy referred to an earlier president of the GCCI who had mourned the sussegad nature of Goans. Maybe, Chenoy pointed out, we have to re-invent Goa and promote it as Skills Goa — instead of a lotus-eating paradise for laid-back Goans and tourists.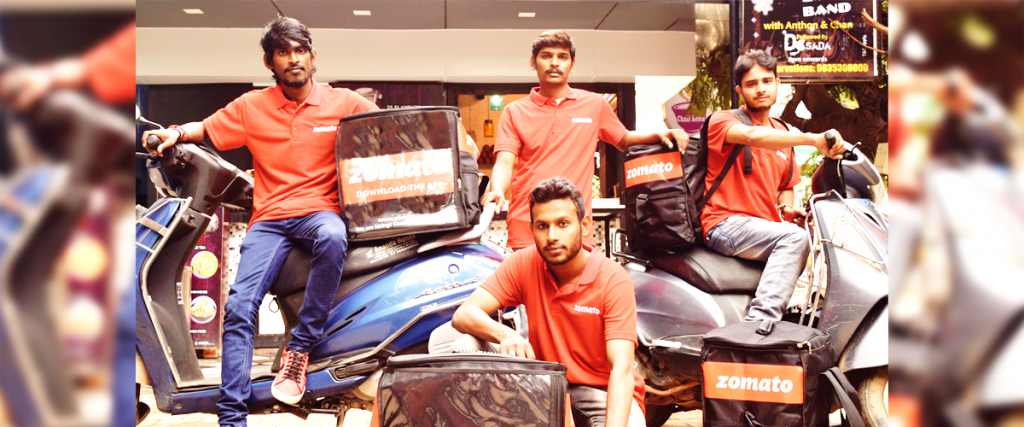 Part of skilling Goans for future jobs is the inability or unwillingness on the part of the government to look into the future and not linger in the low technology present. We have in our possession a copy of the state government report on skill development. This was prepared in 2017 under the National Skill Development Programme. Obviously whoever did the report does not know anything about even the geography and history of Goa. The reports talks about Cidade De Goa being a prominent hotel in South Goa. But that apart the report is still stressing existing, 'traditional' job opportunities and projecting the skill gap with reference to them.
The categories are banking in finance, tourism, information technology and logistics among others. The report still talks about masons and setters and low level employees and civil engineers when it discusses the skilling needs in construction. Similarly when it comes to other segment of the Goan economy it refers to beauty and spa services, cutting and sewing, driving, handicrafts, laptop and mobile repair and tourism and travel. These jobs may not even exist in the next five to ten years.
As Chenoy the secretary general has pointed out (refer Centrespread) many of the new jobs may not even have been thought of as of today. As mentioned, there may be dramatic changes in building and construction for instance because of 3D printing.
Already in many major manufacturing companies, at least in Japan and the United States, robots have taken over manufacturing jobs. There are no assembly line jobs as machines do it more efficiently than humans do. In India and in Goa the largest number of employees in the government are class three and class four employees which means peons and clerks. In many IT companies there are no clerks or peons as everyone can communicate with each other digitally.
A friend working in the Tata Computer Services, which employs more than three lakh people, tells me that they had an entire department to address staff questions about their leave balance and other unproductive enquiries. Since the profitability of IT companies depends on being able to bill every second of their employees time to their clients, they decided to disband the clerical department. They replaced it with a bot which had access to all the information and answered the queries of the three lakh employees.
Another example is digital shopping services which have now been extended to transport and even food. With taxi aggregaters like Ola and Uber and our own GoaMiles you only have to download an app if you want to summon a taxi. As I have personally experience the nearest cab comes to you and it is fit in with a GPS system and has the facility of even paying with credit cards.
In the case of a wide number of products and clothes to shoes you can always order on Amazon or Flipkart eliminating the need to visit a shop — very popular, particularly in cities like Panjim where parking is a major problem. Similarly with food you can order any food you want to from the restaurant of your choice through apps like Swiggy, Zomato and their local counter parts.
This does not mean that the digital revolution will eliminate jobs. It will eliminate many existing jobs only to replace them with others. For instance restaurants may sack waiters as most of their business may be diverted to home delivery. But the sacked waiters can turn to home delivery and become delivery boys for app operated food delivery services.
Even in the case of blue collared factory jobs the robots may do the mechanical repetitive jobs which it not a bad thing as they can be extremely boring and require continuos and complete attention of the worker. But someone has to supervise the robots. So workers or even engineers in manufacturing industries will have to upgrade the skills.
I hope the new committee of the GCCI will come out with an updated report on skill development which will focus not on current industrial and business practices but the skills needed for jobs of the future.
Unfortunately not sufficient opportunities are available for upgrading your skills. Even the few institution which exist like MICE, where you can upgrade your skills, work only till 7 pm. Since upgrading skills can happen only after normal working hours, skill training centres should start functioning after 7 pm so that those employed and looking to upgrade can benefit. In fact Chenoy has pointed out in his speech at the 111th meeting of the GCCI, that skilling centres are open 24 hours a day in developed countries.