OBSTINATE: The tourist taxi mafia are adamant that GoaMiles should be scrapped and that they will not fix meters in their cabs
BY RAJAN NARAYAN
We all need to congratulate Pramod Sawant on standing up to the taxi mafia and their political patrons. It is time to end taxi goondagiri. Both GoaMiles and private tourist taxis are driven by bhaile. There is nothing to prevent anyone from the country driving a taxi if he has a valid license. Let the taxi owners sell off their existing cars and join GoaMiles or else drive their own taxis at competitive rates, with meters and GPS trackers for safety…
With Chief Minister Pramod Sawant standing firm, the striking tourist taxis, who were joined by the black and yellow taxis were forced to call off their strike. For a long time locals and tourists have tolerated these bandits who charge whatever fare they want to, irrespective of distance. The tourist taxi mafia has refused to install meters in spite of repeated warnings by the Goa Bench of the Bombay High Court. They even refused to install GPS systems which would prevent them from taking tourists for a ride.
Tourists are also Indians. Indeed, domestic tourists account for the bulk of tourists coming to Goa. In no other city or state in the country is this kind of tourist taxi goondagiri tolerated. Tourist taxis in Mumbai coexist with app-based taxis like Ola and Uber. There are even local app-based taxis like Meru. Black and yellow taxis in Bombay have meters and strictly charge by the meter. You pay more only if you take air-conditioned taxis, which in any case also have meters. The advantage of course in Mumbai or Delhi or Kolkata is that most people, particularly locals, cannot be held to ransom as they can use mass transport systems. All major cities in India have a metro system besides the normal bus network. This mass transit system reduces dependence on taxis. Given the distances in Mumbai, even those who can afford taxis often prefer the first class compartment of the suburban trains or the metro.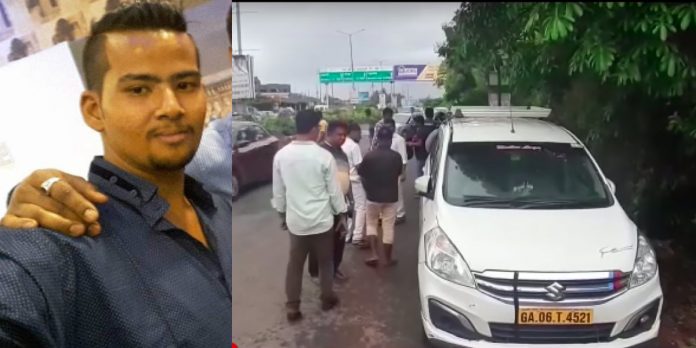 CHOICES
In Goa we had no choice until GoaMiles came on the scene. GoaMiles has been around for some time now, even before the death of Manohar Parrikar. But it did not receive the kind of support that Chief Minister Pramod Sawant, Tourism Minister Babu Ajgaonkar and Transport Minister Mauvin Godinho have been giving it. It is a moot point whether GoaMiles is owned by a Goan or a bhailo. The fact remains that it is the only app-based taxi service which has the support of the government of Goa and the Tourism Department, including the GTDC.
Many Goans are ignorant of the difference between an app-based service and a meterless tourist taxi without a GPS system. App-based services, as the name itself suggests, function like Zomato and Swiggy. You download the app and fill in your address along with your contact details like your mobile number, etc. When you want a taxi at a particular location — whether at home/hotel or railway station or airport, you open the app — which quickly determines where you are — and enter your destination.
App-based taxis like GoaMiles are only meant for dropping you from point to point. For example, you are at home and you want to go to a friend's house in Dona Paula or Margao. The Goa Miles app will locate the closest available Goa Miles taxi and will calculate the route and the cost, and ask if that's acceptable. If you accept, the cab will pick you up, follow the set route, and drop you off. When you finish your work you will have to call for another taxi to take you back. This saves taxis the time wasted in waiting for the passenger.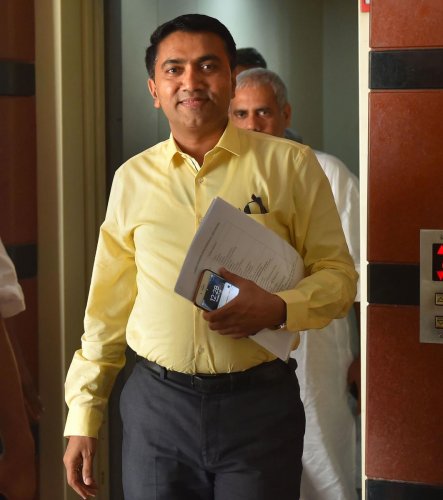 For instance if you are going for a function in a hotel you may be travelling only for 30 minutes for a four-hour long function. Paying a cabbie to wait can be exorbitant and is a waste of time for the cab driver who can make more money if he gets other customers. The advantage of app-driven taxis is that you can get yourself dropped and picked up at your convenience without the cab's time being wasted remaining idle.
But there is a flip side to app-based taxis. Usually the rate varies from time to time during the day. During peak hours all app-based taxis charged what they call 'surge fees'. At peak hours the charges can be double or three times the normal charge. The logic is that particularly in a city like Bombay it might take you three hours to reach a destination which in non-peak hours you would have reached in 30 minutes. When a taxi or car gets caught in traffic congestion it is losing money on petrol and opportunity cost. Which means that in the three hours that it takes the cab to drop you, it could have done six trips and earned more money. We do not know whether GoaMiles has surge rates or not. And if so how much it is. Another issue is the possibility that a taxi is not immediately available when you want to return.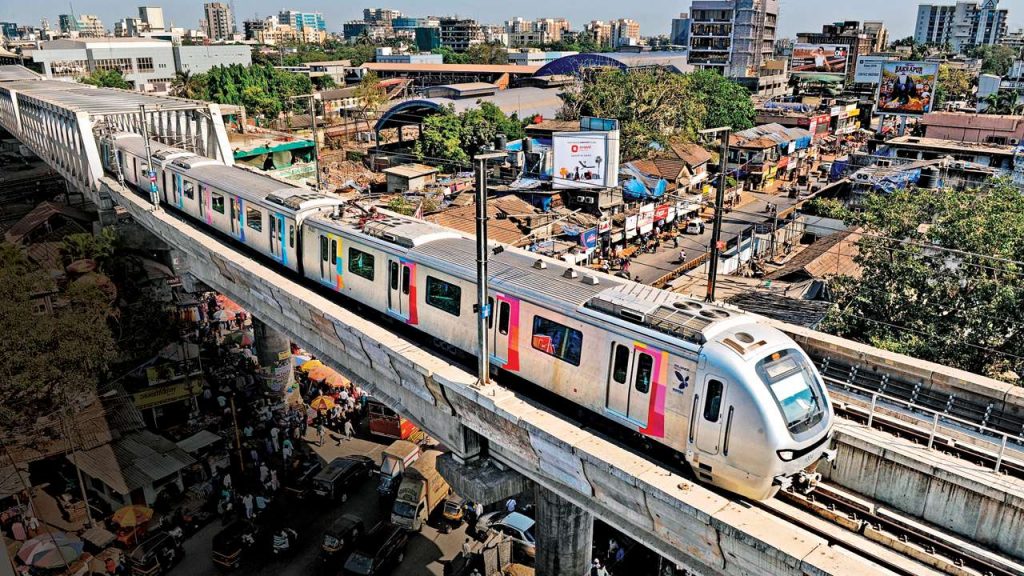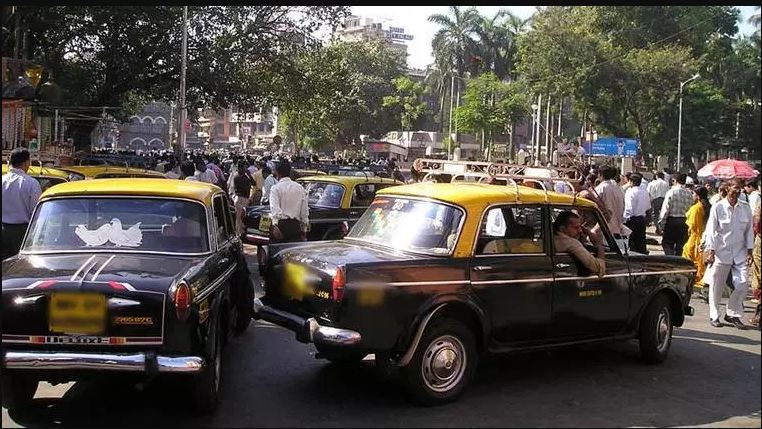 If you compare the rates of GoaMiles and the tourist taxis run by the mafia, only an idiot will use tourist taxis, specially for point-to-point services. The GoaMiles charges range from 18 to24 per km based on car model, the make and capacity and availability of return trip. In contrast, the charges of tourist taxis if you want to travel a short distance of 5 kms it comes to a rate of 40 per km even for a basic non A/C taxi, which is higher than the rate GoaMiles charges for even the high end cars. There is of course no comparison. Additionally, there are no standard rates followed by the taxi mafia. You have to pay what they ask you as they collude and 'fix' prices. At taxi stands all the tourist taxis quote the same rates. There is no question of competition. Plus the tourist mafia have all kinds of self-made rules to make more money. Even if you have a private car you can drop your guest from the airport to his hotel, but you cannot pick up a guest from a hotel which is the exclusive prerogative of the taxis attached to the hotel. You can drop a tourist from the Leela hotel in the south to Titos in Candolim. But you cannot wait and pick him up and take him back to Leela's. To go back the tourist has to take a taxi from the Baga area. Tourist taxis registered or attached to stands in North Goa cannot pick up passengers from South Goa and vice versa. Indeed, in the south a Varca cab cannot pick up a passenger from a Benaulim hotel. If you are staying in Mandrem hotel you can only pick up a taxi from Mandrem. You, of course, dare not argue with the taxi driver as you run the risk of your mug being turned into a plate. And talking about waiting charges, GoaMiles charges1 per minute. In contrast the taxi mafia charges 100 per hour. Unlike the taxi mafia, GoaMiles does not have a tourist taxi tariff exclusive to Goa where a rate ranging from26 per km to 40 per km is charged for a one way journey without return fare per km. Which in simple words means if you take a taxi from the airport to Calangute you will have to pay2,500, which is the return fare, as against 1,000 if you take Goa Miles. Not surprisingly, domestic tourists often complain they paid less on airfare to Goa booked in advance than on taxi fare to their hotel. The question is not whether Goa must have an app-based taxi service or a conventional tourist taxi. Nobody would have asked for an app-based taxi service if the taxi mafia had agreed to install meters. Nobody would have objected to the taxi mafia if they would have agreed to install a GPS system. It is absurd on the part of tourist taxis to demand return fare on the logic that they will not get any customers at the other end of the journey. You cannot ask a passenger to pay twice, once for reaching his destination and the other for a ride he does not take. If the tourist taxis had not extorted money from locals and tourists and had followed normal rules installing meters and GPS systems nobody would have supported GoaMiles. In fact local tourist taxis can afford to charge much less than Goa Miles and drive them out of business. This is because tourist taxis make the bulk of their money not from transporting passengers from one destination to another but from the commission they get. Right from recommending restaurants, one of the dozen cruise operators, a particular cashew shop or dropping tourists at the spice farm, drivers not only get commission, but also free lunch and a beer sometimes. On average a tourist taxi driver probably makes between500 to `1,000 per day on commissions alone.
It is a myth that all Goan taxis are run by locals and that GoaMiles taxis are run by bhaile. Of the 36,000 officially recorded tourist taxis, only 1,200 are owner-driven. The rest are owned by taxi companies and taxi owners who have four to five taxis each. In Dempo vaddo in Tonca there is a municipal employee who owns half-a-dozen taxis. He does not drive any of them. All are driven by bhaile.
We have nothing against private tourist taxis. But if they have to survive they have to follow the rules — install meters and GPS systems and match GoaMiles fares. Or any other app-based taxi operator. Let there be competition and may the best service win.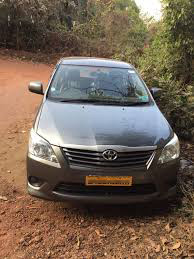 PUBLIC TRANSPORT
There are an estimated 14 lakh registered cars in Goa, the bulk being SUVs. There are an estimated 11 lakh two-wheelers registered in Goa, updated upto 2018. Which means that the vehicle population of Goa is 25 lakh for a population estimated at around 20 lakh.
Of the 14 lakh registered cars, 36,000 are private tourist taxis. In addition there are 10,000 odd cars on hire or run illegally as private taxis. GoaMiles claims that it has about 5,000 patrons.
The issue is not only whether GoaMiles or private tourist taxis are better. Goa is a small state and our roads are very narrow. Our cities are like big panchayats. There is no parking space for even half the vehicles. Goa does not have even a satisfactory bus service let alone a metro. The Konkan railway does not connect any of the major cities excepting Margao. Even the few buses there are, stop by 9 pm. Auto rickshaws and the motor cycle pilots also ply without any meters.
We need to strengthen the public transport system with 24-hour buses and by introducing a suburban train service or a metro so that both locals and tourists can travel where they want to, without relying on GoaMiles or tourist taxis. In fact people should be discouraged from buying cars, particularly large, environmentally unfriendly SUVs, by charging even higher GST on large luxury cars. Traffic jams will continue unless we have a reliable public transport system.