FAKE: Among the most widely imitated luxury brands is the famous Luis Vuitton range of bags
Of the global counterfeit trade of items ranging from purses to electronic to software, it is estimated that 80% of the world's counterfeit goods come from China and many of the consumers are in China as well…
Forgeries of luxury-brand products are more prevalent in China than in any other country in the world. When on the metro or walking down the street, it can seem as if nearly everyone is sporting a flashy brand name product. But much deadlier than casual counterfeits are the "real fakes"– counterfeit goods so similar to the real goods that differences are nearly imperceptible. The impact of knockoff products on luxury brands can be seen in the loss of sales, damage to brand integrity, trademark dilution, and the high costs of enforcing intellectual property rights. For the world's luxury brands, counterfeit goods from China represent a major threat.
The global counterfeit trade for all items, from purses to electronics to software, is worth USD 461 billion, about 2.5% of all trade worldwide. That is more than the global drug trade. Despite attempts and regulation, international trade in counterfeit goods has almost doubled since 2008.
According to the 2018 Global Brand Counterfeiting Report, worldwide losses suffered due to counterfeiting amounted to USD 323 billion in 2017, with handbag companies alone accounting for $20 billion of that. eighty percent of the world's counterfeit goods come from China and many of the market's consumers are in China as well.
MIDDLE CLASS
Middle-class shoppers who value brand prestige make up a large segment of the non-deceptive counterfeit market. They can afford the occasional $500-$1000 bag, but not the luxurious $15,000 Louis Vuitton or Birkin. These aspirational Chinese shoppers purchase fake goods for the same reason the wealthy buy real products: to emulate their high-class idols, impress peers, and enhance social status. Fake goods allow shoppers to "consume" prestigious brands without actually buying the high-quality goods.
Some consumers knowingly buy counterfeit goods even though they could afford a genuine product. They have ample funds but believe that the high prices of authentic products are unwarranted, especially when they can get a similar version at a much cheaper price.
Affected parties have previously complained that punishments for selling counterfeit goods in China are too light to deter offenders. In February 2017 Alibaba reported that of the 1,910 cases of suspected counterfeiting they passed on to authorities, only 129 people were found guilty.
The new China's e-commerce law, which took effect on January 1, aims to discourage counterfeiting in China through heavier fines and places more responsibility on digital platforms to remove sellers of fake goods. The law also addressed false-advertising, consumer protection, data protection, and cybersecurity.
TAOBAO & FAKE GOODS
In 2015, Alibaba was the subject of intense state scrutiny as the State Administration of Industry and Commerce unveiled that only 37% of the luxury goods authorities examined on its Taobao platform were genuine. In a strongly worded white paper, state authorities criticized Taobao for lax internal controls, declaring that many of the products sold on the site were substandard, violated trademarks, or were just plain illegal. Chinese consumers agreed and called on the government to tighten supervision over Taobao. Alibaba declared a zero-tolerance policy towards counterfeits, and created a new 300-person team to ramp up the fight against fake good in the Chinese market.
Luxury brands were unimpressed, and in May 2015 Gucci, Balenciaga, YSL and other brands filed a law suit alleging that Alibaba's negligence encouraged the sale of fake goods on its sites. A US federal court dismissed the suit, but Alibaba's reputation as a haven for counterfeiters persisted.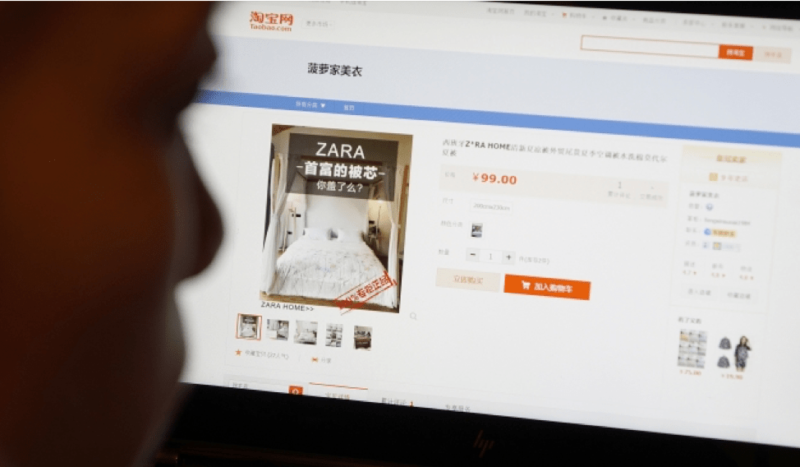 COMMON TRICK
There are many intricate ways in which sellers of fake goods in China have evaded regulation online. One common trick is for sellers to redirect clients to separate websites, where they have browse options to place an order. Another method is to label items as "haute couture," which consumers are aware implies 'high-quality copy.' Aside from this label, Taobao sellers can change the name of the brand they are copying, or display just part of it. One seller of copycat Zara clothes lists his items as ZA or Z*ra, which allows him to sneak past the filters set by Taobao.
Counterfeit goods sold online in China work hard to avoid detection, but physical brick-and-mortar 'fake markets' in cities like Shanghai and Beijing are out in the open, easy to find and even reviewable on sites like Trip Advisor. Officials routinely inspect physical stores, but they may not take the job too seriously because they know local vendors rely on the income. Regulators let the stalls peddling cheap and fake goods slide, instead choosing to target merchants who lead interested buyers to unmarked apartments, back rooms, or closets full of high-quality fake Gucci, Prada, Michael Kors, and Louis Vuitton handbags.
Aside from avoiding government regulation, counterfeiters in China work hard to stay under the real company's radar. One fake good peddler in Beijing explains: "We careful. Louis Vuitton. They send spies and they sue. So we hide."
The prevalence of fake goods in China and consumers' subsequent fears of being scammed into accidentally purchasing knockoffs has created a new sector: product authentication.
There are dozens of apps on the Chinese Apple iOS app store that offer to verify luxury goods. Authentication company Zhiduoshao has hundreds of thousands of users who pay 49 RMB for a product to be checked virtually by an expert. Founder and CEO of Zhiduoshao maintains that 95% of authentication requests can be answered online via photos. Authenticators tell users what kind of photos to upload, and then carefully inspect the monogram, fabric, and technique. Often, the process only takes a few minutes.
Similar app Isheyipai boasts an "expert jury" of 12 authenticators. Users upload photographs of the item in question and choose who they want to check their product. Prices range from 49 RMB for a junior authenticator to 99 RMB for senior staff. Appraisers each have areas of expertise, such as bags, jewelry, or shoes.
Anti-counterfeiting strategies must be brand specific to take into account the company's target market, the types of counterfeits produced, and how the counterfeits are being manufactured, distributed, and sold. An effective strategy combines IP protection, export and customs controls, and retail market controls.
But no matter how sophisticated the anti-counterfeit strategy is, where there is a demand there will be a supply. The only surefire way to shrink the market for counterfeit products in China is to deter consumers from purchasing fake goods in the first place. However, typical deterrence strategies that luxury brands have used in the West will not work in the Chinese market.
Most consumers who purchase counterfeit goods in China are well aware that the quality is not on par with the real product. When consumers buy fake goods, they do so despite the possibility that the product will fail them. Additionally, the prevalence of sophisticated fakes means that consumers can easily buy counterfeit products with nearly genuine quality. Thus, highlighting the poor performance quality of counterfeit goods is not an effective deterrence strategy for brands to adopt in China.
Where in other countries purchase of knockoff goods is a punishable crime, in China consumers are not liable for their counterfeit purchases. Deterrence of counterfeit purchases in China cannot then be fear-based.
There are two main deterrence strategies that luxury brands can adopt to dampen Chinese consumer demand for fake goods: the ethics emphasis, and the psychosocial emphasis.
Contact us for any question on the Chinese market
Anti-counterfeiting in China: The ethical approach
Counterfeiting is not a victimless crime, and luxury brands should tell consumers who gets hurt when they buy fake products in China.
Most counterfeit goods in China are made in sweatshops by children and slave laborers who are often the victims of human trafficking. These sweatshops are overwhelmingly in low-tier Chinese cities, and these child workers are often Chinese, making the issue hit particularly close to home for Chinese consumers of knock-offs.
CHILD LABOUR
The Chinese counterfeit industry's use of child labor is much more damaging than the use of child labor by companies like Walmart and Target. Corporations can beheld accountable for exploiting cheap labor: When labor abuses are exposed, companies face plummeting share prices, lawsuits, and customer boycotts. Counterfeiters face no such risk, because consumers of knock-off goods do not know who manufactures their handbags or sneakers.
Additionally, brands can educate Chinese consumers about the criminals who benefit when a shopper buys a counterfeit good. Production and distribution of counterfeit goods are heavily controlled by ultraviolent Chinese traders, who traffic in narcotics and sex slavery alongside fake products.
Courtesy:
The growing menace of fake
products in the e-commerce industry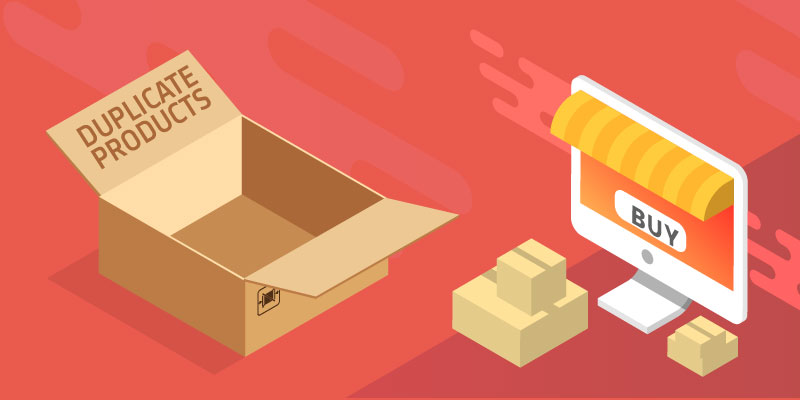 The e-commerce industry in India is facing the menace of counterfeiting. According to Local Circles, a community media platform, one in five products sold on e-commerce websites in India is fake. Another survey by market research firm Velocity MR has revealed that every one out of three online shoppers has received a fake product. However, that's just a minor revelation and the problem is much bigger. In the present times when your favourite products are just a click away the incidents of counterfeiting have increased rapidly.
Counterfeits pose a risk to the manufacturer, e-commerce players and end-consumers. According to a reputed media house, fake products are risky for the investors and government exchequer. Fake goods don't just impact genuine brands and investors but also the customers. A fake cosmetic can ruin the skin, a counterfeit toy can be dangerous for a child or a fancy looking apparel may cause skin allergy the list seems endless.
In order to the fight the scourge of fake products in the e-commerce industry, the Indian government has issued a draft national e-commerce policy which aims at regulating cross border data flow, prevents piracy and counterfeiting and requires all online sellers to register their business locally.
E-Commerce giants like Amazon and Alibaba have also implemented different regulatory measures for curbing the sale of counterfeits on their platforms. In a blog post, Amazon has stated, "Brands provide us with their logos, trademarks, and other key data and we can scan over 5 billion product listing updates every day, looking for suspected counterfeits."
Product tracking, digital authentication, serialization and holography can also play an important role in preventing counterfeits and any form of tampering. A recent example is the rampant use of QR enabled holographic labels or holograms by which help in authenticating the genuineness of the product instantly.
Many e-commerce companies are also using anti-tamper packaging labels and holograms to prevent tampering and duplication. Anti-counterfeiting mechanisms have become necessary today for e-commerce companies and manufacturers in order to clamp down on counterfeiting and prevent any possible loss.
Source: www. holostik.com.