STRONGHOLD: Moti Dongor in south Goa is the Muslim vote bank of former chief minister of Goa, Digambar Kamat. Similarly, in Panaji the Muslim vote bank belongs to Atanasio Babush Monserrate
BY RAJAN NARAYAN
Goan identity is dying under an onslaught of migrants on one hand and domestic tourists on the other. The latest influx of migrants is from Nepal, till recently the only Hindu state in the world, and the North-East states. Nepali migrants are employed by the growing number of casinos and spas in Goa…
WHEN Goa was liberated in 1961 it was a predominantly bi-religious state. The population of Goa comprised primarily of Hindus and Catholics who had lived in communal harmony for over 400 years. Except for the Inquisition which was instigated by Goa's patron saint St Francis Xavier there were no communal clashes between Hindu and Christian Goans. Even the Inquisition was targeted more at Portuguese soldiers and officials who had abdicated Christianity, and Hindu converts who continued to practice their old Hindu traditions. By the 18th century the Portuguese regime in Lisbon realised that they could not survive without the co-operation of the Hindu community.
In fact the story goes that when ruler Adil Shah tried to reclaim Goa from the Portuguese, the colonial power was trapped in the Mandovi river. This is because the re-capture attempt came in July when the sandbar comes down at the Aguada bay and any movement of ships in and out of the river Mandovi have to take a break out at sea.The ships of the Portuguese Navy could not go back to their headquarters in Cochin, it were the people of Taleigao, probably converts, who supplied provisions to the stranded Portuguese soldiers and sailors.
At the time of Liberation the population of Hindus and Catholics was almost equal. As Protima Kamat, Head of Department of History at Goa University points out, by that time a great deal of synchronization had taken place between Hindus and Catholics in Goa. Goans retained their Latin lifestyle long after Liberation. Goan Hindus attended and participated in Catholic feasts like the feast of Our Lady of Milagres in Mapusa, where oil is still used to anoint the statue of Our Lady Mother Mary.
Conversely, in the Shanta Durga Temple at Fartoda, the residents of Velim, Hindu or Catholic, are given precedence of worship at the temple. The temples and churches located on hilltops are called the "Seven Sisters." The integration was easier because both Catholics and Hindus preferred to worship female deities. Catholics worship Mother Mary more than Jesus Christ while the Hindus pray to goddesses Shanta Durga and Mangeshi. In the Zagor which is basically a Hindu festival in Siolim, a Catholic is always given pride of place as the person who led the dance. Both Catholics and Hindus make the annual pilgrimage to Old Goa to worship at the shrine of St Francis Xavier in the hope that they also would witness a miracle in the form of a cure.
GOA MUSLIMS
AT the time of Liberation even though Adil Shah ruled the state for almost three decades and the Goa Secretariat functioned from the Idalco Palace for over four decades in Panaji, the Muslim population was less than half per cent. And this consisted mainly of Khoja Muslims who were involved in trading and other business. The Aga Khanis as they were also known have never been part of the orthodox Muslim faith and have their own meeting place near Azad Maidan in Panaji. They were totally intregrated with the local population of Hindus and Goans and even shared the tradition of eating choris-pav with their Catholic and Hindu friends at the Club da Gama and Club Nacional (when pork is unacceptable to the majority of non-Goan Muslims). Club Vasco was started by the Portuguese and for many centuries Goans were not allowed entry. As a reaction to this a group of Hindus started the Club Nacional which was open to all. Post liberation of course Club Vasco da Gama was thrown open to all communities and Club Nacional and Club Vasco came together in organising the very popular Red & Black Carnival Dance which is coming up soon.
I believe as much as all liberals in freedom of movement and freedom of worship. But there can be no doubt that it is the hordes of migrants who are destroying the unique historical identity of Goa. The first migrants were the Maharashtrians and Kannadigas who came to take advantage of the jobs for which no Goan candidates were available. This was because the Portuguese who set up medical colleges did not set up any technical institutes or educational colleges in Goa. The primary education in schools was in Portuguese and limited to the upper classes.
The Portuguese Lysum which was originally located at the premises of the old High Court, before shifting to Altinho, offered education only up to the 10th and 11th standard. Thereafter Goans had to shift to Dharwad or Mumbai for further higher education. Besides this some bhatkar hired a Marathi teacher to educate their children and also the children of their tenants or mundkar. Dayanand Bandodkar, the first CM of Goa, broke this educational monopoly of the upper caste on education by starting more than a thousand Marathi-medium schools in the very first year after he became chief minister.
But there were no engineers or diploma holders to run the Electricity and Water Supply departments. The Portuguese staff went back home to Lisbon. So thousands if not lakhs of migrants from the neighbouring states were invited to take up jobs for which there were no Goan candidates.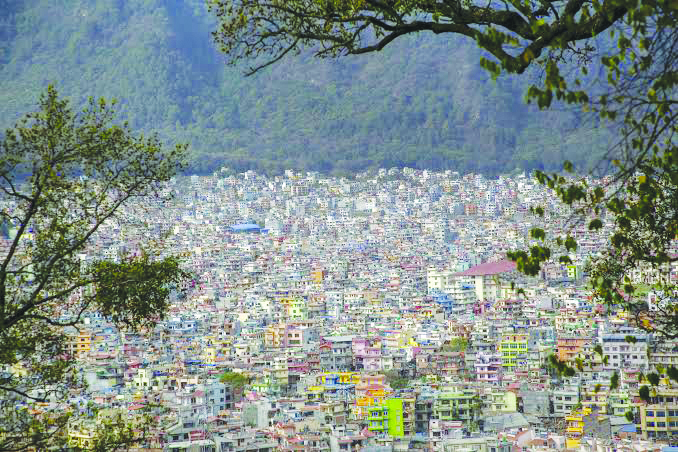 POLITICIANS DOING
IT was Shaikh Hassan, the Vasco MLA, who brought in the first Muslim migrant labor to Goa from Karnataka to work in the MPT and the Zuari fertilizer factory. A number of educated Goans migrated to Portugal after Liberation. In fairness it may be admitted that they did not face any discrimination in Portugual and many of them became judges and senior officials. A Portuguese citizen of Goan origin is now the PM of Portugal. Later, however, thousands of ordinary Goan migrated to the Gulf in search of better paying jobs. Goans were not willing to do manual labour like wiping floors or cleaning toilets in their own state of Goa. They thought this would affect their status in Goa. But they had no hesitation in taking up menial jobs abroad. Of course they got much higher salaries for manual labour abroad than in India. For instance Heathrow Airport in London is run almost entirely by Goans. If the floors are sparking clean and the toilets not filthy like our Sulabh Swachalaya it is because they get something like 10 pounds per hour. If they work for 10 hours they make hundred pounds which is equivalent of 800 a day or32,000 a month. They make the sacrifice even though they had to live in small dormitory accommodation or slums in the UK, just as today's migrants in Goa do.
In both cases the objective is to send money back to the family left behind in Goa. In most cases family members joined them in the Gulf countries or in London. Large scale migration to London was made possible by the fact that the dictator, Antanio Salazar, refused to recognize Goa's Liberation from Portuguese rule. Salazar declared that all Goans born before 1961 and three generations subsequently which included sons and grandsons, continue to be Portuguese citizens.
This gave a big boost to Goan migration to the European Economic Community to which Portugal belongs. Under the EEC rules citizens of any member country included Portugal, could travel to any other European country including the UK, without a visa, and work without a work permit. This led to a rush of not only Goans but residents of Daman and Diu to apply for a Portuguese passport which would entitle them to get work permits in the UK without a visa.
The majority of Goans preferred to migrate to the UK because of the language problem, Goans are more familiar with the English language. But the migration was not strictly limited to UK. A parish priest who build the Bambolim Church cross through his contacts in France got jobs for Catholics in Goa Velha in Paris.
Unfortunately, the migrants from Karnataka and Maharashtra or at least Generation Next integrated with Goa. This has not been true of the Muslims first brought from Karnataka by Shaikh Hassan and other politicians to work in the MPT and Goa Shipyard. Following the Godhra incident when allegedly kar sevak returning from the demolition of Babri Masjid were burnt alive in a train in Gujarat, there were riots against the Muslims. A lot of Muslims fled to Goa which they were familiar with because of other Portuguese colonies of Daman and Diu and Dadra Nagar Haveli which were in Gujarat. Since the BJP came to power and Swami Aditya Yoginath became chief minister even more Muslims rushed to Goa as they are a harassed people in UP today. It may be recalled that a Muslim family was burned alive merely on suspicion of storing beef in their refrigerator.
SAFE GOA
GOA is seen as a safe destination to re-settle for Muslims in the country. So much so the population of Muslims has gone up from 0.5% to almost 18% in the last two decades. In the 2011 census the population of Muslims was 12%. So much so there has been a further 6% increase in Muslim population. Simultaneously, the Christian population has fallen drastically in the last two decades. In the 2011 census the population of Muslims was 22%, which may have come down further to 20% or less.
If the BJP is targeting the Muslim community it is because they are fast replacing Catholics as a major vote bank. Till recently the BJP government in Goa could not implement Hindutva policies as it is being done in other states, like the banning of cow slaughter — because it is dependent on Christians to form the government. Of the 27 BJP MLAs which include the 12 Congress MLAs who defected to the BJP more than 50% are Catholics. For some strange reason despite their growing numbers Muslims have not taken part or contested elections in Goa though they are very much a part of the vote banks of prominent politicians like Babush Monseratte and Digambar Kamat who is fondly referred to as "Baba" by the Moti Dongor Muslims of Margao.
It would be an ideal for Goa if Christians, Scheduled Tribes who comprise 12% and Muslims unite to oppose the Citizens Amendment Act (CAA) and the National Population Register (NPR). Unfortunately, even if they are holding rallies the Catholics are holding separate rallies and not joining in with even the Hindu community, leave alone the Muslims. Together the Christians, the Muslims and the STs comprise more than 50% of the population of Goa. If they come together the BJP need never come back to power.
Unfortunately, Muslims refuse to integrate and the more recent arrivals from the UP are very aggressive. There are fights in Goa not between Hindus and Muslims but between Muslims and Catholics. This is because most of the Muslims who work in Margao and Navelim live in neighbouring villages like Raia and Curtorim. As the Muslims population grows their need sand demands for more space for mosques, madrassas and burial grounds also increases. Unfortunately, even the Muslims are not united, witness the clashes between the Sunni and Shia sects which have aggravated since Muslims from UP started coming to Goa. The Muslims must realise that it is in their best interest to integrate with other Goans. Particularly, with the original Hindu and Catholic communities. They must accept that they are ultimately migrants from another state who are adopting Goa as their new home and respect the culture of original Goans who are Hindus and Catholics. They cannot afford to take panga with Goa's two main communities.
GOAN IRONIES
IRONICALLY, even while there is opposition all over the country to the CAA which bars Muslims and the NPR which targets Catholics and tribals, there is a huge influx of Nepalis into Goa. The Modi government welcomes Nepalis because till recently Nepal was considered the only Hindu kingdom of the world. Our Hindutva elements are happy to provide jobs for Nepalis who do not need visas or work permits to take up jobs in Goa. It is estimated that the Nepali population has grown to almost two lakh in the recent few years. The advantage is that Nepalis are willing to do any kind of menial labor work. So much so that they get jobs no sooner they have arrived in Goa.
I know of a well-built Nepali girl who immediately got a job as a security person at Caculo Mall even though she speaks no Hindi, let alone Konkani. Many of the contractors supplying labour for menial jobs like washing vessels or cleaning toilets prefer hiring Nepali people because they are willing to do any job cheerfully. Cleaning toilets at the 5-star hotels for instance fetches them a salary of `12,000 with meals on the house. In fact, Dempo Bhat where I have my residence-cum-office has turned into a mini-Nepal.
There is another aspect to the erosion of the unique identity of Goa. Right from the beginning Goans have been drinking liquor but rarely being drunkards. When the charter tourists started coming after the hippies discovered Goa, Goans were quite used to nudity on the beaches and left the foreign tourists alone to bask in the sunshine. They know that the white-skinned foreigners come to escape the bitter cold winter months of Europe and they only want to enjoy sun, sand and sea. But with the mass influx of domestic tourists by the bus load it started to affect the image and identity of Goa. Domestic tourists not only drink liquor on the beach but break and leave empty bottles behind. Most domestic tourists have no idea of sanitation or not leaving a place they have enjoyed with piles of their litter.
Indian tourists from conservative landlocked Indian states like UP and Bihar are not used to seeing sea beaches and semi-nude foreign women sun-tanning themselves, and started harassing and insisting on taking selfies with foreign tourists on Goan beaches. Not surprisingly the number of murders of foreign tourists has gone up in Goa. The situation has become so bad that lower middle-class domestic tourists and those who come on business-sponsored tours come in buses with their cooking equipment of gas cylinders and vessels to cook by the roadside or beach footpaths.
No wonder Goa is losing its identity — both because of migrants and low end domestic tourism. The curious part is that a large number of rich and upper middle-class outsiders residing in Goa are making good money conducting yoga, music, entertainment, poetry and other workshops or camps at sprawling resort grounds of Goa. There is something called soul travelling business. I don't know what soul travelling is but it entails exploring the Campal Promenade, eateries of Fontainhas, trees, etc.
If Goans do not take advantage of the opportunities that a tourist paradise offers you can hardly blame outsiders from the rest of the states of India or from abroad who come in to settle full time or for a few months in Goa from reaping the benefits of doing business in a paradise called Goa!