On Mother's Day on May 10 we asked some of our friends about their feelings for their mother and memories good, better but rarely ugly!
Tara Narayan,
Journalist, 70
I have very mixed feelings about my mother. I never loved her, nor hated her, but sympathized with her as age and dementia caught up with her in her later years. I must confess I don't have too many wonderful or happy memories of my mother. Mothers of her generation really never had options in life, being habituated to living down the straight and narrow of patriarchal society norms. Marriages took place in the late teens. There was no question of liking or not liking the boy! A proposal came, it was accepted. Marriage was pure lottery.
The rest of my mother's family considered her the lucky daughter for her husband from village Gujarat who came from a far more humble household than hers, got a job out in a Gujarati trading company out in Penang, Malaysia, in the late 40s and soon with a little daughter (me, the eldest) she joined him. Life in the 50s and 60s out on the small little island of Penang was pretty much hidebound and Gujarati community-oriented in what was then as today a multiracial society. Six children later and through the ups and downs of life my father worked his years away, while mother kept home, getting pregnant every now and again, four daughters and a son, losing one son early in the marriage.
We got educated and grew up pretty normal. My mother's main mission in life was to teach her privileged convent-educated daughters how to be good housewife marriage material. Towards this end I remember her putting me to good use in the kitchen while I longed to escape from the house. She was no bosom friend of mine and often complained about my wandering away ways when she needed me to help out in the kitchen or house.
Soon it was marriage time and to be packed off to India in search of boys to marry with the help of relatives. My father was true blue male chauvinist, my mother more or less voiceless. Today, I do believe marriage is the oldest form of slavery in the world although scenarios may or may not have improved considerably. My hardworking, honorable father passed away after the shock of aesophegal cancer when he was barely 70 years old and mother dear lived on into her 90s between son's home in Penang, increasingly in Mumbai where my father had invested in a family home in Juhu. She had two younger daughters who were married, while two older daughters lingered on the shelf, it was a cause of great anguish for her.
That is something which put mother dear in a perennial nagging mode. It was the very pits listening to her tearful morning puja routine with bells tinkling away desperately… two unmarried daughters, you see?! To cut it short this is to say I was almost all of 50 years when I decided to get married jhat-phat! No regrets. Only one regret. When mother died she died in the arms of yet another one of her dozen odd maid servants who came and left depending on how good or negligent they were. What happens to seniors at home waiting all day long for married or unmarried working sons and daughters to come home, is another story, I'll keep it for another time. When I look back into my mother's life now I find tears in my eyes and I wish, I wish, I wish many more good things for my mother in another lifetime!
Heena Nawar,
Accountant, 24
My mother is my best friend. I share everything with her and am very close to her, but I am her only daughter. She is very friendly and even in fits of anger the next moment she would be loving and won't let me cry! If I tell her something was good she would go out and buy it…I need my mother and want her, am incomplete without her. She loves my brother but she loves me a little more because I am her youngest child! She doesn't take care of herself and then mein hukum chalati hoon…she listens to me.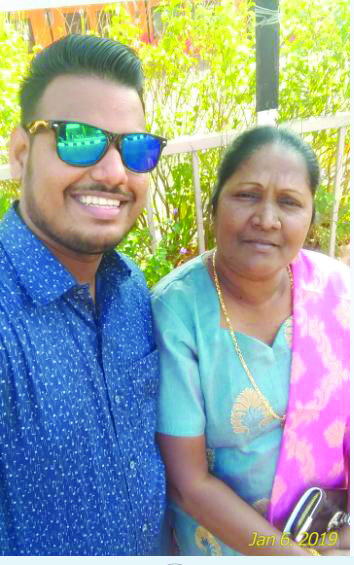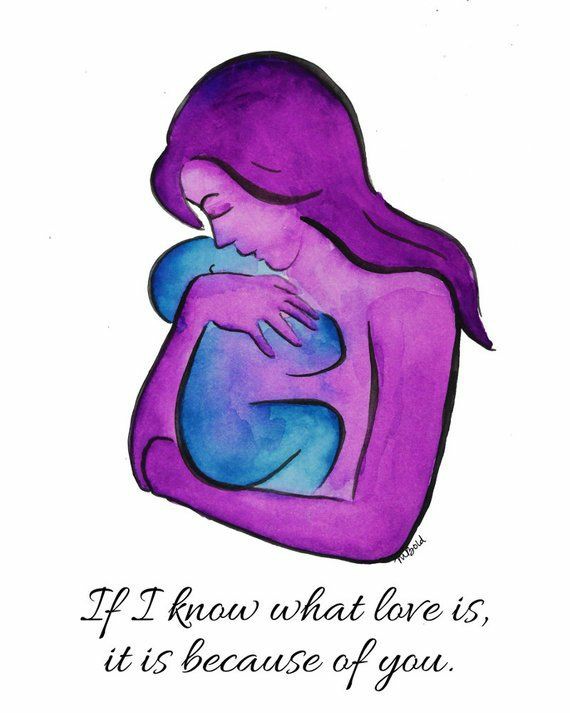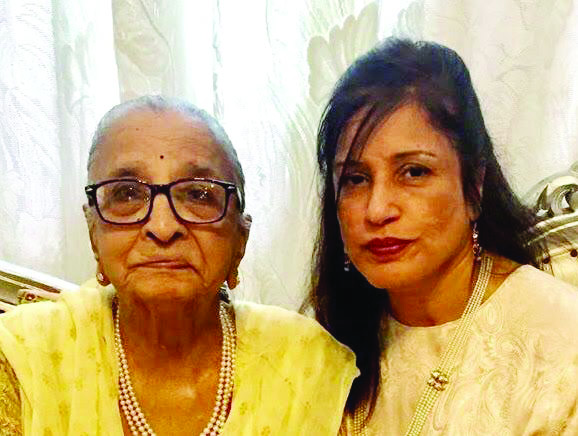 OH, MOTHER….
Amongs the foodie enthusiasts and professional running some life wire foodie kitchens on social media like Facebook is the familiar voice and face of Vandana Sardesai. Recently, as a key member of her foodie group several women came together to remember their mother on Mother's Day, the women came up with such inspirational memories that we take pleasure in reproducing some of them here with an additional note by Vandana Sardesai who says, "My WhatsApp group name is passionate about cooking. I had organized this mother's day contest in memory of my mother, the late Meena Gurudas Kenny. I have sponsored the prizes for this contest under my enterprise Vandana's Delicacies…." (Vandana Sardesai is a baker of cakes and confectionary extraordinary!)