TAJ: A humble illiterate bike mechanic took on a 24 hour call driver's job because his mehbooba insisted that if he wanted to marry her, he should build a house for them in Karnataka.
BY RAJAN NARAYAN
The most enterprising young men and women are third generation migrants from Karnataka. From driving schools to towing services to home nursing to bike mechanics, they are all migrants from Karnataka who have now become niz Goenkar……..
DON'T wait for government jobs. If you have been asked to quit because of Covid-19 you can still find a way of making a living. Don't depend on others for employment. You only have to watch and see the enterprise of the third generation migrants from Karnataka who were born and brought up in Goa. It was my good fortune recently to meet Laxman, who runs a driving school.
DRIVING SCHOOL EXPERT
But Laxmikant is an enterprising young man in his late 20s. He does not depend only on driving school for his income. He has bought himself a crane which he uses for towing cars and other vehicles which meet with accidents (it's something happens daily on Goa's dangerous roads).
Forget about looking for a government job. Laxman was smart enough not to even apply for government tenders for towing. The CCP had issued a tender for towing away cars and other vehicles which lie abandoned in various parts of Goa. The towing contractor's job was to tow away all seized vehicles lying idle around the Campal parade grounds. May be these junk four-wheelers will be part of the Carnival vintage car rally!
Never mind in the process of picking up all cars dumped or parked down streets, the livelihood of many modest-earning poor private taxi drivers has also been affected by Covid-19 and all the lockdowns. The CCP has imposed a magnificent fine of 5,000 if your car has been seized and you come to get it released. Most owners of these second-hand or old cars cannot afford to pay5,000 because they are young Goans who earn very little and in Covid-19 times became unemployed. The contractor is supposed to get commission on fines for releasing the seized cars.
As with all government and civic bodies the contractor was not paid or it was taking forever to process the payments for towing vehicles. So our friend Laxmikant entered into a contract with private companies, including dealing with Tata Teleservice and ZK TECO. Young Laxman has a natural genius for business. He was asked to tow an ambulance belonging to some private party. The private party delayed the payment. Laxman hired out the ambulance on contract to the Fomento group!
There are hundreds of Laxmikant in Goa. Who know how to earn their own living without waiting for government jobs. Even though they are entitled for government jobs because they have residence and domicile certificates. The only problem is that there is nobody to guide them.
home nursing
You take the case of young Haider who is in his late 30s. When I first met him he was working is and still working at the Campal clinic pharmacy. I persuaded the 10th class fail Haider that he should acquire some professional qualifications in healthcare of patients. I recommended him to join a home nursing course conducted by the well-known social organisation, Caritas. This is a one-year course where they teach students all aspects of home nursing, for example, how to give an injection, tie bandages, check blood pressure, nowadays check oxygen levels in blood and much more. The home nursing course is recognised by the Human Resources Development Ministry both at State and Central level and recognised in Europe and the UK where young trained medical caretakers are much sought after for ailing or disabled senior citizens with nobody to look after them.
Goa too has a number of senior citizens living alone in grand homes or indifferent accommodation, their children have migrated abroad and come home sometimes or never. It is below the prestige of children earning big salaries in big job abroad to put their parents in an old age home. So they don't mind paying 2,000 to5,000 per day for a trained caretaker to look after their parents in Goa. There is such a desperate shortage of home nursing train staff that countries like UK are willing, waiting and anxious to give visas at concession rates and job permits.
customer relations
There are other young people who work as salesman in automobile showrooms and shops. The most charming story I have come across is that of my young friend Maulu Ali. He has been working from the age of 12 years and later joined Priority Honda run by the sons of the former Dean of Goa Medical College Dr Nachnolkar, orthopaedic surgeon.
Maulu was considered as head mechanic and he was getting a miserable salary. But fate or taqdeer as he calls it, intervened. When Maulu went to his village for a visit he fell in love with a girl. The girl, I am told, insisted that she would marry him only if he builds house for them to live in before they get married. Thankfully, she wanted him to build a house in their village and not in Goa where it would have cost several lakh to build a house. Maulu came to me for a help. I liked this hardworking boy who like Shah Jahan wanted to build his own Taj Mahal for his Mumtaz! I organised a loan of Rs1,50,000 for him to that he could build a simple house for himself in his village. The agreement was that he would pay the loan in ten instalment of 15,000 each. How does an illiterate young man in his early 20s repay such a big loan, he was earning8,000 with Priority Honda. Maulu, a master mechanic, became the driver to the director of a casino campany. He was on call for 24 hours a day. In return he was rewarded with a salary of `20,000 a month. He was not even allowed to answer his mobile calls from his mother while he was with his employer. Needless to say Maulu has returned his loan and is getting ready for his nikaah with the girl he has fallen in love with. But then Covid-19 intervened! So the family of the girl and Maulu's mother ask them to postpone the wedding. I happened to meet him recently for getting a bike repaired. I asked him about his marriage. He told me that everyone was advising him to wait for Covid-19 to get over. I told him if he waited for Covid-19 to get over he would never get married and tired of waiting the girl would marry someone else. The story had a happy ending, Maulu who waited for four years, is now getting married to his mehabooba come January 2021.
BUT it is not true that Goenkars will not do manual work in Goa. Parents of Goan boys and girls may want them to migrate abroad. But there is inspiring story of a young lady who got a Master's degree in business management from Manchester University in UK. She immediately got a very high paying job in the Prudential insurance company, a British firm. First she fulfilled her obligations to her family which was not very well off in Panjim. She renovated and repaired their old ancestral home. She bought two flats which they could rent so that her old parents would have a source of income. She did more for her family then her two brothers, one of whom is a shipee.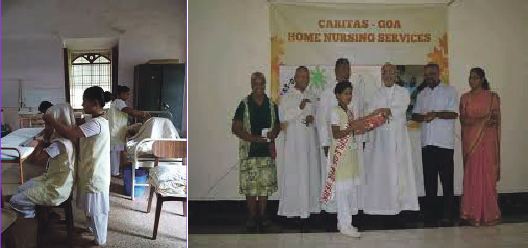 ecology warrior
While she was in UK she became part of the ecological movement. Young people in the best universities are worried about climate change and the toll it is taking on the quality of life around the earth. They are worried about paddy fields being destroyed by high rise constructions (encouraged by Babush Monserrate in Taleigao who has no love for fields). She girl wanted to be the part of the movement to save mother earth. She wanted to come back to Goa and work on a farm.
The young lady and her partner who is an architect brought ten acres of land in Aldona. The invested their hard earned savings in doing animal husbandry. Being an eco-conscious couple they were committed to rearing farm livestock only for organic meat production.
champion pig
She imported a couple of high pedigree Yorkshire pigs, rated as the best pork meat in the world for some reason. Anyone who has read the popular writer PG Wodehouse will be aware of this. Our friend has read the Wodehouse books which blend castle adventures with his favourite pet pig called Empress. There is a book all about competition between Lord Elmsworth and his rival bhatkar competing for the best hog meat in competitions in the UK. Like Lord Elmsworth the Goan couple too crossbred their English pigs with the best local varieties like Agonda and the pigs are given a bath every day. Have you heard of any Goan pig raiser giving his pigs a bath everyday? The couple also have a collection of 80 goats and sell lambs so cute that a vegetarian like me wanted to buy one for a pet.
Only the housing society where I stay currently is a snobbish society and does not permit even food vendors to deliver orders at doorstep, food packets have to be deposited at the gate security area and residents may pick up their food deliveries themselves. If I had a pet pig there would be a fit and we would be probably told to clear out. The animal husbandry couple retail something like 1,300 dozen farm fresh free ranging poultry eggs daily. They have no godfathers. They live on the farm in rough wooden log cabins with minimal facilities; they work with four employees hand in hand. Their goal is to build up a huge organic farmland with cottages where farm-loving tourists may come and stay either on a time share bases or who wish to retire permanently in the company of farm animals.
The young lady and her companion are both in their early 30s. So a question I am asking here is, Who says Goans are lazy or won't do manual labor? The pretty pretty young woman who is barely 5 feet high has become the pride of Aldona. She represents the spirit of Goa, the spirit of asmitai to me
earning during covid-19
AND a last word on how to earn money during Covid-19. A lot of Goans in the business of food catering lost their jobs because of Covid-19 and shut down restaurants and hotels, they instead starting selling fish and seafood and other food item from their cars while parked at vantage points in town in the early morning or evening hours. This is a great boost for local farmers, a community which is increasing both in urban and rural Goa.
super foods
Last but not least I must mention my good nutritionist friend Nina Figuereido who has now decided to do her own range of health foods like importing sunflower, pumpkin seeds, raggi mixes, which can be turned into thin porridges to feed babies and feeble ailing seniors intravenously. So you see, you don't have to depend on others, if you have the courage and will you can come up with a job to do all on your own and earn a pretty good income. Some of my colleagues are young colleagues and the backbone of many an office where they do multi-tasking jobs. A colleague of mine can input data at the speed of lightening! She is a B Com first class graduate she takes care of my GST, TDS, tally and other office jobs. She is of the tender age of 24 years and even if I am forced to close down the Goan Observer she would find a job quite easily because she has so many skills. If nothing else she can teach other young women of her Muslim community to drive a two or four wheeler!
Another young colleague has done a course in graphic designs at the Manipal Institute of Computer Education and she designs our goanobserver.in pages. She can upload my online issue on the Internet and is one of the most hardworking and sincere person I have the pleasure of trusting. Without these young part-timers who come and go to help us bring out the Goan Observer, I would be totally at a loss these days.