STOPPED: The work of double tracking of the South Western railway at Davorlim was stopped by locals as the permission of the Panchayat had not been obtained.
BY RAJAN NARAYAN
AND a few stray thoughts for yet another Saturday. For a Saturday following the week when the Uttar Pradesh government in its infinite wisdom announced 10-year jail sentences for unlawful conversions. For a Saturday following the week when Covid-19 cases in Goa started climbing again with Tuesday registering the highest number of cases in two weeks. For a Saturday following the week when the Deputy Collector of Salcete Jyoti Kumari directed the railways to stop working on the double tracking of South Western railway at Davorlim. For a Saturday following the week when the Indian Medical Association ridiculed the idea of Ayurveda doctors being permitted to conduct surgeries. For a Saturday following the week when the narcotic branch of the Goa police discovered yet another cannabis (ganja) plantation.
love jihad
AND a few stray thoughts on the Uttar Pradesh government imposing a jail term of ten years for unlawful conversions. This is part of the UP government's campaign to harass Muslims and stop what it calls "love jihad." All Hindu-Muslim marriages are will now be labelled "love jihad" marriage by the UP government. The implication being that the Muslim boy deliberately persuading a Hindu girl to convert to Islam and marry him. The UP government has stipulated that the district magistrate has to be informed two month prior to marriage in the case of inter-caste and inter-community marriages.
The new law makes any coerced religious conversions punishable with a jail term extending to ten years, plus there is a fine ranging from 15,000 to50,000. Any conversion done only for the purpose of marriage will be considered illegal. Those who convert only to get married risk spending three years in jail. The new law introduced by the Chief Minister Yogi Adityanath's government covers all conversions of minors SC/ST women.
But the UP government may not be able to implement its new law to harass the minority community. The Allahabad High Court has ruled that the right to choose a partner irrespective of religion is intrinsic to the right to life and personal liberty enshrined in the Indian Constitution. These observations were made by the bench of the UP High Court comprising of Justice Pankaj Naqvi and Justice Vivek Agarwal while quashing an FIR of kidnapping and forcible conversion against a man accused of forcibly converting and marrying a Hindu girl. The Allahabad court also upheld the right to live with a person of one's choice irrespective of religion. It further stipulated that the decision of an individual who has reached the age of a major is strictly a fundamental right.
It would constitute breach of their fundamental rights to life and personal liberty if any restrictions are placed on their right to liberty as stipulated in article 21 of the Constitution. Any denial of the right to choose a partner would not only affect human dignity but also personal liberty. The attempt by swami and Chief Minister Adityanath to prevent marriages taking place between Hindus and Muslims has been thwarted by the Allahabad High Court even before the act can be implemented.
Covid-19
bhivpachi garaz asa
AND a few stray thoughts on the number of Covid-19 cases going up again in Goa after declining sharply for two weeks. In the last two weeks the number of positive cases had come down to below hundred. But after the Goa government opened all state borders and rolled out the red carpet for tourists, the number of Covid-19 cases have gone up again.
On Tuesday, November 24, after a gap of two weeks, the number of new cases went up to 167 while the number of cases cured was only 85. This again is disturbing as it is the first time that the number of cases cured has been less than the number of new cases. Health Minister Vishwajit Rane keeps insisting that Goa will not insist on PCR tests for travellers to Goa. The health minister revealed that he had directed the GMC and Director of Health Dr Jose D'Sa not to carry out any Covid-19 PCR tests for travel purposes without payment. Anyone who wanted to be tested for travelling purposes will have to pay for the test.
In sharp contrast Chief Minister Pramod Sawant has directed the State authorities to carry out thermal gun testing at all entry points. But such thermal testing has not proved to be very effective and will not be able to identify tourists with Covid-19. In the case of passengers coming by road those with symptoms will be segregated and they will undergo an antigen test. The CM also announced that from Monday the fine for not wearing a mask in public will be increase from 100 to200.
The CM also requested people to refrain from going to hospital at critical last stages, when it is too late! The bitter ground reality is that most residents of Goa and particularly migrants have no confidence in the GMC, and only go to the hospital after their lungs are already affected. Ideally, if oxygen in the blood falls below 90% of oxygen saturation and the individual finds it difficult to breath he should be admitted immediately. Normal values are between 96% to 99%. The CM's constituency Sanquelim has taken the initiative in creating awareness and fining those not wearing masks.
DAVORLIM ON EDGE
AND a few stray thoughts on Deputy Collector of Salcete Jyoti Kumari directing the South Western Railway to stop all work on double tracking at Davorlim village. It may be recalled that there has been huge wave of protest against the on-going double tracking of the SWR between Goa and Bangalore. The villagers insisted that the double tracking work at Davorlim was being carried out illegally without obtaining permission from the village Panchayat.
Former chief minister and Navelim MLA Luzinho Faleiro also accompanied the villagers to the site of the protest. Faleiro alleged that the work was being carried out in private fields without the property being acquired. Faleiro told the deputy collector that the railways could not carry out any work without the permission of the Panchayat. The Navelim MLA also strongly protested against FIRs being filed against villagers who are protesting against the double tracking.
It may be recalled that the general manager of SWR, Ajay Kumar Singh, warned that police protection would be taken to complete the double tracking of the SWR. The convenor of Goencho Ekvatt, Capt Viriato Fernandes, was also present. Tuesday's protest came a day after fisheries minister Philip Neri Rodrigues, the only minister from Salcete, joining the protest against the three so called infrastructure projects being opposed fiercely by the locals.
In an interview with Faye D'Souza Minister for Power Nilesh Cabral insisted that the transport of coal was not the only objective of the SWR double tracking. In fact, Nilesh Cabral assured that the quantity of coal being imported and transported will not be increased. However, Cabral defended the 220 megawatt transmission tower to be put up in the middle of the Mollem wildlife sanctuary forests. Cabral's argument is that since Goa did not have any captive power generation of its own it had to depend on Maharashtra and Karnataka.
Cabral claimed that the tower and transformer were essential for any further industrial growth of Goa. It would look as though the Central government will steamroll the double tracking as it did in the case of Konkan Railway. There can be no doubt that the main beneficiary of the double tracking will be the Jindal group which has the second largest steel plant in the country in Hospet in Karnataka. Goa consumes very little coal and does not stand to benefit from the double tracking.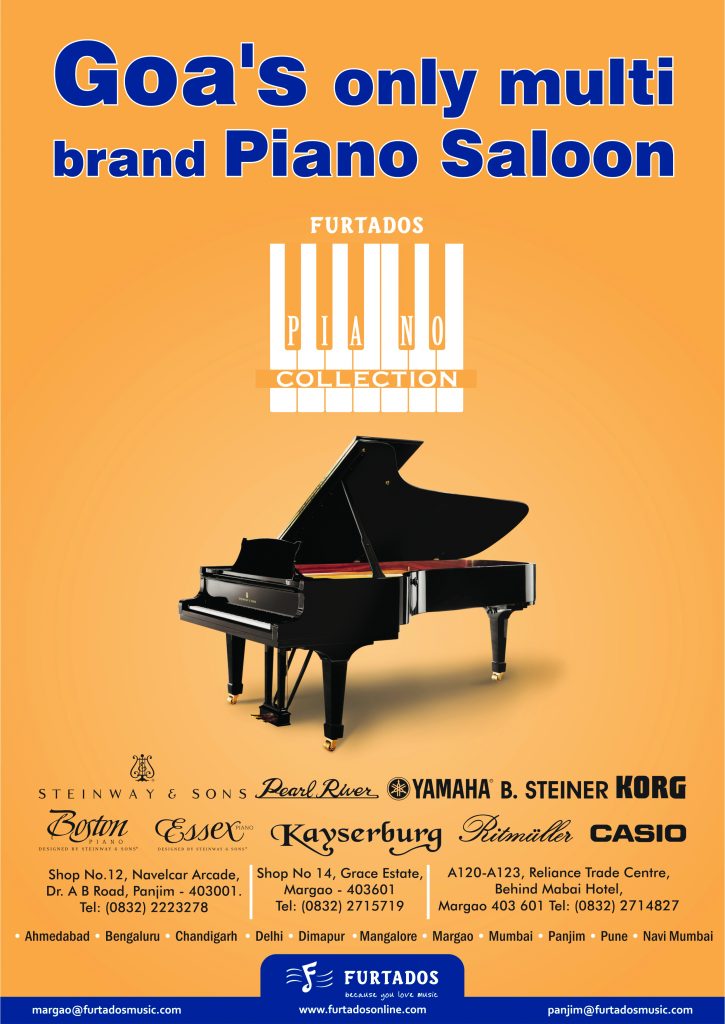 NOW AYURVEDA SURGERY
AND a few stray thoughts on the demand by the National Ayurveda body approved by the government that graduates of Ayurveda should be allowed to perform operations. The proposal comes in the wake of a serious shortage of Allopathic surgeons. The suggestion is that Ayurveda graduates should be given additional training to perform operations.
On the face of it this is absurd as none of the alternative medicine schools like Ayurveda, Homeopathy, Unani, Siddha, etc, are equipped to perform surgeries as we understand it in modern medicine. But as the Ayurveda association rightly pointed out the majority of the residence doctors and those managing ICUs in mainstream hospitals are doctors with degrees in Ayurveda. Rightly they are BAM doctors or vaids. This is particularly true of private hospitals including those in Goa.
Unfortunately the corporate private hospitals like Manipal which charge between 15,000 and40,000 per day to treat Covid-19 patients do not have any Allopathic resident doctors. This is because a doctor who has passed MBBS will demand a minimum of 50,000 to Rs60,000 salary, while private hospitals can get Ayurveda doctors from at15,000 to 20,000. This is true of nurses also as 80% of nurses in private hospitals are not officially registered nurses but "nurses" with no professional training in a degree school of nursing and for them managements do not pay full-fledged qualified nurse salaries. The gap between the salaries of surgeons and nurses in government hospitals and private hospitals is huge. A surgeon in a government hospital can expect a minimum of60,000 to 80,000 plus all allowances. Similarly the trained nurses in government hospitals start on a scale of40,000. The primary problem is that there are only a few surgery seats available compared to medicine seats. To perform surgery doctors have to do a post-graduate degree after completing MBBS. If they want to specialise in any particular branch of surgery like heart surgery or neuro surgery they have to spend another two years specialising in a subject.
Considering that Allopathic doctors spend five to nine years studying they understandably expect much higher salaries than private hospitals are prepared to pay them. Government hospitals which are teaching hospitals have no problem finding qualified registrars and interns. This is because when a teaching hospital offers post-graduate degrees, they have interns training to become post-graduates. So each surgeon has several assistants.
Besides in government teaching hospitals students have to serve as interns for six months to do practical training. So much so in government teaching hospitals there is no shortage of either trained nurses or resident doctors or casualty doctors who are in charge of the emergency wards. The solution is not to permit those who have specialised in alternative medicine to practice surgery. This will be disastrous for the patient. Let us not forget that the reason why students opt for Ayurveda and Homeopathy is because they don't get admission to the mainstream Allopathy courses.
Besides not permitting Ayurveda, Homeopathy and other alternate medicine doctors to serve as resident doctors, they should not be allowed to practice Allopathic medicine either. The worst form of medical practice is what is referred to as "mixturopathy"– a combination of Allopathy and Ayurveda!
AND a last stray thought on the narcotics branch finding yet another ganja farm in the Goa. Ganja or cannabis as it is officially referred to is a narcotic substance. In many western countries it is believed that it has medicinal values. In fact in several state in the United States the sale and consumption of cannabis is legal.
However, under the Indian Narcotics Act it is considered totally illegal. Forget about growing ganja, even the possession of ganja and its consumption is considered a crime. Recently, the Hindi comedian Bharati Singh and her husband Harsh were arrested for being in possession of consuming ganja. The stem of the ganja plant is considered top quality and referred to in drug circles as TOPs. This was a drug allegedly used by Rhea Chakraborty and Sushant Singh Rajput. The Mumbai police is still investigating the case.
As per the Narcotics Act the punishment for possession of narcotic drugs is divided into two parts. If you have a small quantity of narcotic drugs the imprisonment is a maximum of six months and you can get bail immediately. However if the quantity is large the punishment can go up to ten years imprisonment. Most of the ganja in the country is grown in Himachal Pradesh. It is foreigners used to getting a high on cannabis who started growing it in Goa and showing Goans the way.