The sweetness of Bengali cuisine… mishti doi and bhappa doi… super delicious! (Below) Date jaggery or khejur gur, winter time nourishment for the soul! Remember the film 'Saudagar'?
By Tara Narayan
YOU know what mishti doi is, don't you? It's the must dulcet of sweet something to wrap up a meal in Bengali cuisine. Seeing that I'm half a Bengali courtesy my friend Mita Sen in Kolkatta (now) and trips to Calcutta in my youthful 30s and 40s I've decided to dedicate a column to the Bengali mishti doi. This sweetened yogurt or curd is rich and sweet, tangy and cool – that's how it should be if well-made.
But these days one may find neither wholesome real fresh cow's milk or the date palm jaggery or noton/nolen gur which comes into the Bengali markets winter time. I've seen these huge round discs of patali noton gur and one may of course chip or piecemeal them and savor with roti – in my native Gujarati tradition it is perfectly okay to eat a roti or rotli or bajra no rotlo (pearl millet roti with a hunk of sugar cane jaggery crushed and laced with home made ghee or white butter and relish for an evening meal with a bowl of real cow's milk)!
In fact, for seniors with dentures, there's nothing more appealing than the afternoon's ghee-laced rotli/bhakri/bajra-no-rotlo crumbled in a bowl of warm milk to soften, then sweetened with bit jaggery and relished. It was my Karamsad grandparents' favorite evening meal to be served before the sun set. These days I remember increasingly the simplicity of the life and times of my hardworking grandparents maternal and paternal (the former were much better placed in life than the latter).
BUT this is about the mishti doi of West Bengal. I'm told that all things to do with Bengali sweets is courtesy the Portuguese who first taught to make chenna or cottage cheese, and after that creativity had a free hand to come up with a superlicious range of chenna or cottage cheese sweets – the sweetmeat shops of Kolkatta have a large selection of various kinds cottage cheese sweets. And along with these are the my favorite curvaceous small and large matkena of moonlight white and cool sugar or darkish noton gur sweetened mishti doi oozing with creamy goodness.
It's a ton of calories of course with all the full fat cow's milk boiled down to a quarter or a half before being sweetened as per wish and when at room temperature the curd added in generously for seeding the misthi doi…you beat it up well and then pour it into a matkena to set. Takes longer to set than ordinary curd or dahi. When set relish at room temperature or chill and relish even more! Garnish with pomegranate seeds, pista, badam, etc, if you wish. I like my pure mishti doi uncluttered except perhaps sometimes scattered with a little green cardamom powder.
Most folk buy mishti doi but I have friends who make it at home and so one day recently I tried to make it at home. The first time it seems I didn't boil the milk down enough and I added both sugar and grated sugarcane jaggery…it took a longer time to set and was a little bitterish, don't ask me why! Third time around I got it right but it is true, one should boil the milk over medium heat in a thick bottomed vessel, keep an eye on it and stir occasionally, scraping down all the cream skins being formed.
When down to about 50 percent – have patience – add in some sugar or patisa (white sugar discs) boil a bit more. Take down from fire and when barely hottish stir in some grated jaggery. Then when the milk is just luke warm I add in the "merwan" or starter of curd. Beat it up with my buttermilk churner. Pour the milk into a terracotta bowl and leave to set in a warm place. By late evening the mishti doi is set.
I ladle out in a bowl, sprinkle over with a trail mix of seeds, nuts, chia and berries and serve. Enjoy! Can scatter rose petals too. There're a whole lot of trail mixes in upmarket stores currently, I rather like the True Elements Antioxidant Mix most (`149 per 125g). Of course, there is nothing stopping you from making your own trail mix which comes in handy for a hungry snacky moment.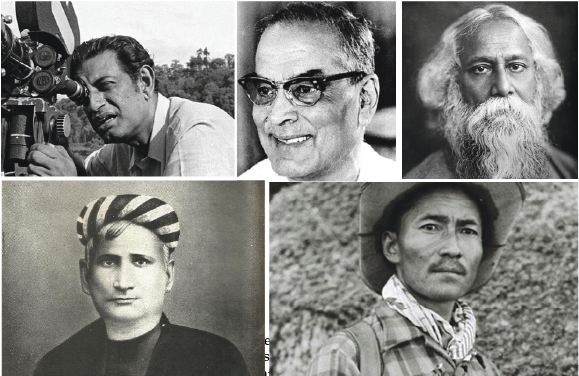 Out in Kolkatta there are only two kinds of curd which enjoy name and fame: Mishti doi and bhappa doi, the second is a steamed sweeted curd and some Bengalis are crazier over bhappa doi but I am not. I like my tangy sweet creamy plain mishti doi. Sweet is acidic and so are dairy products but then…who says one must gorge on mishti doi! Occasionally, on a good day is good enough; most of us gorge on anything on bad days only! Sort that out, that's an emotional or mental problem!
I've discovered that as we grow older and more absentminded we tend to simply eat more and more for want of something meaningful to do. Don't let yourself grow old like that, disgracefully, although sometimes we can't help it if there're a lot of killer souls around…I had an uncle who endeared himself to all because whoever he called on he would walk in with a thela of vegetables…the season's freshest Surti papdi, green lentils or tuver, bunches of methi or fenugreek greens, in the winter time he would bring in the white turmeric (amba haldi) and yellow turmeric and tell his wife to scrape and sliver and salt and lemon juice. Over a day it was a heady relish to bundle in a piece of rotli and savor!
WHICH reminds me there's lots of fresh yellow turmeric stems in the Panaji market currently, going for Rs100 kg. Buy, scrape, sliver or julienne and toss in sea salt and lemon juice. Store in a dry clean bottle in fridge and take it out for every meal, see how it disappears. Can make chutney out of it too…but a combo of amba haldi and peeli haldi makes for a superb contrast in a bottle, they match and marry very well. Look so inviting. Healthy to eat too! You may julienne or cut any which way you like but the sea salt-lemon juice tossing is at its best. People of course will jazz it up with green chili, etc, but I don't.
MAYBE this is not relevant here but I'm such a fan of things Bengali that I cannot help reproducing these tidbits send to me courtesy a Ganga-Zuari Academy friend, we can be proud of Bengali contributions for the larger good of the country!
Make a note of all this:
Bengalis come from a 4,000 years old civilization. It's the world's 3rd ethnic community right after the Arabs & Chinese Huns. The community and state holds the maximum No.1 position.
India's 1st metropolitan city – Kolkata
India's 1st Wi Fi city – Kolkata
India's 1st metro rail – Kolkata Metro Rail
1st IIM in India is in Kolkata — Joka IIM, 1960
1st IIT in India is in Kolkata – IIT Kharagpur
1st university in India is in Kolkata – Presidency College, 1917
Oldest school in Inida is in Kolkata – St Thomas, 1789
Toughest school board in India – West Bengal Board of Secondary Education
1st female graduate in India, a Bengali – Kadimbini Ganguly
1st Oscar prize holder from India, a Bengali – Satyajit Ray
1st Indian writer in English, a Bengali – Bankim Chandra Chatterjee
1st bank in India was in Kolkata – Bank of Hindustan in 1770, later State Bank of India, established in June 1806
1st Indian, who fought for abolishing Hindu evil practices like Bal vivah and sati were Bengalis – Ishwar Chandra Bandhopadhyay and Ram Mohan Roy in 1829 and July 26, 1856
Founder of Indian National Army was a Bengali –Rabindranth Tagore
1st newspaper of India published in Kolkata – Hickey's Bengal Gazette, 1780
1st Miss Universe was from India, a Bengali – Pramila in 1947
1st Bharat Ratna pride holder a Bengali – Dr Bidhan Chandra Roy
1st museum in India is in Kolkata – Chaplin Cinema, 1907
India's largest zoo is in Kolkata – the 42 Storey
Tallest residential building in India is in Kolkata – Atmosphere
1st floating market in India is in Kolkata – patuli
Largest delta in India is in West Bengal – Sundarbans
World's largest drinking water tank is in Kolkata – Tala Tank established in 1909, Nov 18
1st football in India is in Kolkata—Kolkata hockey club, 1885.
India's first high court is in Kolkata – Calcutta High Court, established in July 1, 1862
India's largest football ground is in Kolkata –Yuva Bharati Krirangan or Sal Lake Stadium (it's second largest in world)
India's largest cricket ground is in Kolkata – Eden Garden stadium
1st Indian cricketer to become BCCI president is a Bengali, Sourav Ganguly
No 1 Indian doctor in Britain at present is a Bengali –Dr Apurba Chatterjee
Within top 9 NASA astrophysicists at present out of four Indian three are Bengali – Sharmila Bhattacharya, Anitax Sengupta and Madhulika Guha Thakurta
India's first under water train will be launched in Kolkata
First car bought in India was in Kolkata, 1897
First Indian who climbed Mt Everest, the highest peak in the world, was from West Bengal – Tenzing Norgay, Darjeeling district
Father of football in India is Bengali –Nagendra Prasad Sarbadhikari (for his role in introducing soccer in 1877)
First Indian Indian swimmer to cross English channel male and female, both were Bengali –Mihir Sen in 1958 and Arati Saha in 1959
India's astonishing skywalk is in Kolkata – Daksghineswar Skywalk, having 14 escalators, 4 lifts and stairs
Founder of Bhartiya Janata Party, the present government, was a Bengali, Shymaprasad Mukherjee
1st citizen of India, promoted Hinduism throughout the world, a patriotic saint, was a Bengali – Narendra Nath Dutta (Swami Vivekananda). Bengali is the only Indian language which is declared as the official language in 2002, outside India and apart from Bangladesh – a country in West Africa called Republic of Sierra Leone.
OF COURSE one may find mishti doi and bappa doi only in West Bengal, elsewhere in the country they add refined white sugar to curd and enjoy. Not the same experience at all! And there is no other Rabindra sangeet song lyrics which I love more than "Jodi tor dak shune keu na ashe take…ekla chalo re…"