In the era of e-learning smartphones are no longer a luxury but a necessity. Particularly in the covid-19 era not just teaching but all communication is taking place on the smartphone. Of them the highest priced Iphone produced by apple has the widest range of feature. We know of a friend who typed his entire autobiography of 88,000 words on the Iphone.
The choice between health care and a smartphone is no choice at all.
TO MAKE IT in America, you have to hustle. Fast-food worker or CEO, Uber driver or student, you have to stay connected in an economy built on the assumption that anyone is always reachable anywhere. In 2017, that means you need a smartphone.
When Apple released the iPhone in 2007, the world understood it as a gadget, a novelty, a cool thing you plunked down a handful of cash for if you were lucky enough to have the money. Then you just needed to figure out what to do with it. At first the answer was: play games and take pictures of things, text and talk. A decade later, the smartphone has become the lifeblood of social interaction and upward mobility. People from every economic stratum use them to stay in contact. What's more, smartphones have become the engine of the gig economy, which today employs about one in three American workers.
All of which makes the false equivalence Utah representative Jason Chaffetz drew today the more maddening. "Rather than getting that new iPhone that they just love and want to go spend hundreds of dollars on that, maybe they should invest in their own health care," Chaffetz said on CNN by way of defending the House of Representative's new health care bill. Chaffetz either doesn't realize or refuses to acknowledge that in the 21st century, the choice between health care and a smartphone is no choice at all.
The vast majority of Americans use the internet every day—88 percent according to the Pew Research Center. In 2016, three quarters of all Americans owned a smartphone, with lower-income people and people over the age of 50 accounting for much of the most recent growth. Last year, the United Nations Human Rights Council declared that the internet was a basic human right. People without access to the internet—some 60 million Americans and billions more around the world—face a substantial disadvantage.
"I can show you young students who do their homework on smartphones in the parking lots of McDonalds. I can show you grandmas who haven't talked to their grandkids in years, because they don't have the internet," says Chike Aguh, CEO of the nonprofit EveryoneOn, which works to close the digital divide by getting everyone online. Just having the internet at home improves a child's chances of graduating from high school, Aguh says. "If you misunderstand that you misunderstand and trivialize a really big barrier to economic mobility and a source of economic inequality in this country."
For people with the least money, the smartphone takes on even greater importance. If you can't afford a computer or an at-home broadband connection, the smartphone becomes your primary way of getting online. You can apply for jobs via your phone, arrange childcare, or trade shifts with your co-workers. For homeless people who use the internet to find beds at shelters or apply for jobs, a smartphone could be a literal lifesaver.
And, contra Chaffetz, a lifesaver that costs at least an order of magnitude less than the kind that covers your doctors' bills. You can get a free smartphone from Verizon and pay $35 monthly for access, or a little more than $420 per year. If you can't afford a monthly bill, you can buy a smartphone for less than $100 and rely on free Wi-fi hotspots to use it. By contrast, the average health care spending per person in America rose to nearly $9,990 in 2015, according to the Centers for Medicare and Medicaid. Cutting out a smartphone and its bill won't suddenly give most Americans the ability to afford a monthly health insurance premium.
Ironically, access to the internet can actually have positive effects on people's health. In 2014, the FCC and the University of Mississippi gave people suffering from chronic diabetes access to a mobile internet device that tracked their blood sugar. In just the first six months, the 85 people in the test program went to the hospital less and had gained more control over their disease. And the hospital had saved $339,184 in ER visits, according to Aguh, who can recite that number by heart. Elsewhere, cancer patients use mobile phones to manage their disease—an inexpensive way to start closing the gap in care between wealthy patients and everyone else.
Far from being an indulgence, a smartphone could make health care more affordable to everyone, not less. Claiming that one is a necessity and the other a luxury doesn't just defy the realities of what it takes to participate in the US economy—it displays a willful lack of imagination to recognize the power of technology to make Americans' lives better.
What's Up Smart phone?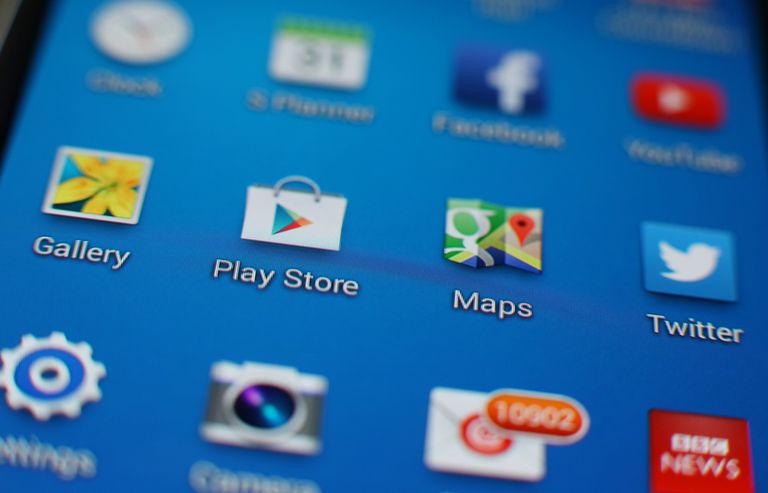 Suddenly every homemaker has been forced to become smartphone savvy. What are the features of the smartphone you need to help your child with e-learning. How do you prevent your child from misusing his smartphone? What are the other uses to which you can put a smartphone to? What are the risks?
The difference between a smartphone and ordinary mobile is that, smartphones has internet connectivity. This allows you to access the lessons that the teachers is giving from school or from her house. This also enables you and your children to connect with their teachers.
How do you do it?
Every smartphone has what is called a Playstore for Google users. Download an app called zoom which looks like a TV screen. By putting in the code given to you by the school or any organization or phone you can watch the teacher in the classroom. Your child can ask the teacher for clarifications. Besides you can attend meeting organized by various social and cultural associations. Since physically you cannot attend meeting because of Covid-19 you can use zoom app.
Your smart phone has another application called WhatsApp. This enables you to send and receive messages in total secrecy. You can form your own whatsapp group to keep in touch with your family members or friends group.
With ordinary phone you could make and receive calls. With smart phone you can make and receive video calls to friends and relatives across the world for free from different apps like Whatsapp, Duo, etc.
There are many dangerous addictive games which your children can download from play store. There is provision for child lock in your smart phone. You can go to play store and download child lock. You can use this to block access to dangerous games
If you want to keep track of your children or you want to find the location of your friend's house or the nearest petrol pump you can use Google maps. Which will guide you to your destination and show you where your children are going. You can make out whether they are really going to school or to the beach.
There are other apps like facebook, where anybody can post messages. There is no regulator so don't let your child use facebook as he may put bad messages without knowing. Snapchat is instant video uploading app which enables you to upload videos. You can make your own videos with the camera in your phone and send it to others.
What is Google Family Link and how does it work?
By Maggie Tillman
If you have kids, you probably care about what they do on a mobile device. Don't get us wrong. You want them to explore, tinker around, and aspire to be Mark Zuckerberg 2.0, but at the same time, there are some things children shouldn't do on an internet-connected phone or tablet.
So, what happens when your child asks for an Android device? You can either say no right from the get-go, or you can use Family Link, a service from Google that offers several parental controls. Here's how it works.
What is Google Family Link?
Google Family Link allows controls across a family group, allowing parent(s) to control child devices, to varying degrees. It lets you create a specific Google account for your child. This account is a lot like an adult account – only it lets you set ground rules, such as dictating which apps your child can use and for how long.
You can even set a bedtime on your child's device and see your child's location with the app.
What parental controls does it offer?
With Family Link you can approve or block the apps your child wants to download from the Google Play Store. You can also monitor their screen time, including checking out how much time your child spends on their favourite apps, thanks to weekly or monthly activity reports. And, you can set daily screen time limits for their device.
Family Link does not claim to block inappropriate content, though some apps do offer their own filtering options that can be accessed through Family Link. That will mean you can set age limits on Google Play content, like apps, books, movies – you can set SafeSearch filtering on Google Search and you can filter explicit lyrics in Play Music, although Google declares that these measures are not all 100 per cent successful.
How does Google Family Link work?
Google leaves it up up to you to decide when your child is old enough for an Android phone or tablet. Next, you need to download the Family Link for Android app onto your mobile device and then create a Google Account for your child through the app, or through a browser at families.google.com.
You, as the parent, can run Family Link on either an Android device or an iOS device in order to manage Google accounts for kids under 13. When your child turns 13, he or she will have the option to graduate to a normal Google Account. Once you've created an account for your child, sign him or her onto their new device.
You can also create a family group with up to six people, and you'd be the family manager.
What about Chromebooks?
Family Link can also be used to manage your kid's Chromebook activity and screen time. Go here to learn more.
Where is Google Family Link available?
It can be download from Google playstore.