REFURBISHED INOX ALL SET FOR 51ST IFFI: The red carpet awaits film celebrities who may or may not turn up given the Covid-19 fears. But the festival is all set to welcome visitors looking forward to catching a few good films in the various auditoriums or online for this is a hybrid festival of films!


THE red carpets have been unrolled, posters and banners are up, fairy lights strung down capital city Panaji's main thoroughfare Dayanand Bandodkar Marg or the Campal promenade sparkle in the evening and catch the eye. Film lovers are not quite sure how many of the mesmerizing roll call of films scheduled they will be able to catch on the big screen at the freshly and majorly refurbished INOX complex/Kala Academy — but last year's postponed 51st International Film Festival of India kicks off on Saturday, January 16, 2021.
The mind is whirling with the names of films from around the world. The World Panorama Section of films has been released: there's a choice of 50 films from across the world and some say the films from Germany, Bangladesh and Iran are not to be missed. The eight films from Germany include Jan Philipp Weyl'sRunning Against the Wind' (a Germany-Ethiopia film), Ina Weisse'sThe Audition', Erliza Petkova's A Fish Swimming Upside Down', Melanie Waelde'sNaked Animal', Immanuel Esser's Paradise', Roland Rabers 'Cabaret of Death.'End of Season is an entry from Germany, Azerbaijan and Georgia and Mariko Bobrik's Taste of Pho' is a Germany-Poland entry. There are several films from France too – Suzanne Lindon'sSpring Blossom', Pierre Filmon's Long iem No See' and Pascal Rabate'sThe Voiceles', Laurent Micheli's Lola', Illum Jacobi'sThe Trouble with Nature' (France/Denmark), Kaouther Ben Hania's The Man Who Sold His Skin' (France/Tunisia). There are films from Lithuania, USA, and Chuko Esiri'sThis Is My Desire' comes from Nigeria. Greece and the Netherlands have a single entry each.
In this so called hybrid IFFI there are some more films to see upfront or virtually from your own home or office if you can! Most old-timers prefer to respect films simply by seeing them on big screen without distractions. The auditoriums of the INOX complex have undergone a complete refurbishment in the last eight months despite the Covid-19 lockdowns and looks vastly more improved from foyer to auditoriums to washrooms. Not to forget the refreshments which include the gigantic containers of caramel popcorn!
Undoubtedly, there'll be a rush for the seats for physical viewing will win over virtual segments naturally. This is not a cut short IFFI but very much the usual nine-day date with films and people from the world of films from home and abroad. The extravagant kaleidoscope of films add up to a total 224 films. And to mention the Bangladesh films for Bangladesh is the country of focus this IFFI – make a note of the four films: Jibondhuli' (2014, directed by Tanvir Mokammel),Meghmallar' (2014, directed by Zahidur Rahman Anjan), Under Construction' (2015, directed by Rubaiyat Hossain) andSincerely Yours, Dhaka' (2018, directed by Nuhash Humanyun. Meghmallar' has been adapted from writer Akhtaruzzaman Elias' storyRaincoat,' it offers an account of how an ordinary family copes with life-altering experiences in the 1971 Liberation War of Bangladesh against Pakistan (the film screened in the Discovery Section of the 2014 Toronto International Film Festival).
WILL PAY TRIBUTE TO RAY!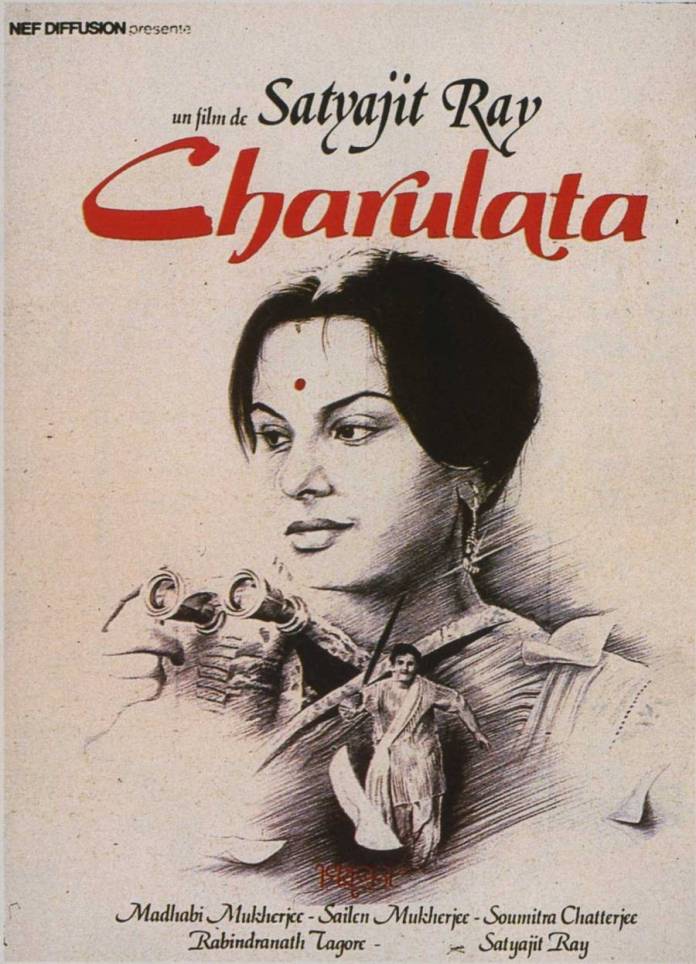 ASIA'S oldest and India's biggest festival of films the International Film Festival of India in Goa from Jan 16 to 24, 2021, will be paying tributes to the legendary filmmaker Satyajit Ray on his birth centenary with the screening of some of his classic films – Charulata (1964), Ghare Baire (1984), Pather Panchali (1955), Shatranj Ke Khilari (1977, Sonar Kella (1974). Ray fans will be thrilled by the treat!
The Bengali Satyajit Ray's contribution to the world of cinema as director, screenwriter, music composer, graphic artist, lyricist and writer is internationally well known and received. Unarguably, Ray changed the face of Indian cinema forever with his powerhouse of sensitivity in his films. He has to his credit many awards including 32 national film awards and an honorary degree by Oxford University. He is the first Indian filmmaker awarded an honorary Oscar for his contribution to the cinematic universe. Ray considered as iconic as enigmatic and adored by cine lovers for his timeless messages in his films.