By Anna Priyadarshini & Supriti David
It is not a Covid-19 but the Godi media (chamcha journalism) which suppressed freedom of the press, killed democracy and resulted in large scale victimization of some of the country's most senior and respected journalists and anchors…
The Indian media didn't have a great year, all things told. The industry was plagued by layoffs and multiple publications shut down.
The news cycle was punctuated by stories of tragedy and trauma: the citizenship law protests, the Delhi riots, the Covid pandemic, the migrant worker crisis, floods and cyclones, the return of the "love jihad" bogey, the farmer protests, and so much more. Media coverage also had its ups and downs, with a major chunk of the year devoted to the appalling coverage of the death of actor Sushant Singh Rajput.
To get a better sense of how this panned out for Indian journalism, we reached out to some journalists and media professionals to ask them three things: What was, in their opinion, the lowest point and the highest point for Indian journalism in 2020? And what do they hope Indian journalism gets right in 2021?
Here's what they said.
Shekhar Gupta, founder and editor-in-chief, The Print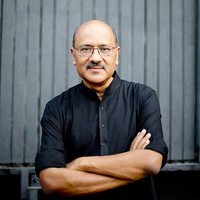 The lowest point was the spate of layoffs and shutdowns. We know that the economy went on a downturn but I do believe that a lot of the organisations which had the reserve to withstand it to get the vantage of the situation…too many journalists lost their jobs and suffered from salary cuts.
The highest point would be the way Indian journalists, particularly younger journalists, covered the pandemic. Nobody was afraid. A lot of them got infected, yet they didn't dither. This tells you that journalism is in very good shape. I think Indian journalism has a missing centre of gravity that has to come back, by way of fresh commitments to journalism, and for newspapering, not views-papering.
Vijaita Singh, deputy editor, The Hindu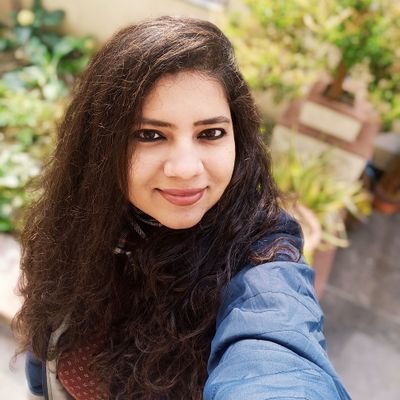 Information is our right. However, the pandemic was used by many government offices to further insulate themselves from sharing any kind of information. As it is, government officials are not comfortable speaking on the phone; the lockdown further made it difficult for journalists to access information, especially those who cover union ministries.
There is no shortcut for hard work; I am not saying that we should get everything on a platter. The union home ministry that I cover did not have any press conference or briefings all these months. Several important legislations were rushed through the Parliament, such as the Foreign Contribution (Regulation) Amendment Bill, but there was hardly any interaction with reporters explaining various facets of it.
What is worrying is that this one-sided communication could become a permanent arrangement. I, for example, took the help of the Right to Information Act to even fetch basic information. Ministries and governments are answerable to the people, and press is the medium.
Ravish Kumar, senior executive editor, NDTV India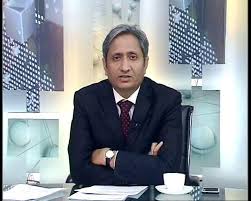 The scope of "Godi media" has expanded. This year, the few remaining institutions also merged into it, by partially becoming a part of it. A few efforts of being the media within the media are exceptions and hence, must be kept separate from the rest. For them, a new category must be found, distinct from the media. To count these endeavours among the entire fraternity of the media gives legitimacy to "Godi and part-Godi media". The mainstream media, which runs a business of millions, is like the slaughterhouse where democracy is butchered every day with the blade of the same propaganda.
"Godi media" proved that crores of people in India have banished their conscience as viewers and readers by linking the Tablighi Jamaat to Covid and creating mayhem in the garb of justice for Sushant Singh Rajput through fake stories. Neither do they care about democracy nor journalism. Through crores of people, "Godi media" proved that it can put hundreds of people who came for the Tablighi event behind bars for months based on thousands of fake news stories. The Bombay High Court criticised the dangerous reporting done by the media but the media that was criticised never reported about it.
Till now, "Godi media" has proved on every occasion that it is anti-Muslim. But this year, students, labourers and farmers saw that in reality, it is anti-people. When 25 lakh students created a hashtag movement on Twitter about unemployment, "Godi media" either attacked them with their coverage or ignored them. When labourers began leaving in the searing heat, it started doing something else in the garb of Sushant Singh Rajput. When farmers came to Delhi, it called them terrorists. Farmers took a stand against the "Godi media" for the first time. If we set this one setback aside, "Godi media" proved that it has done away with all the ethics via their coverage of Rafale's arrival and Ram Mandir's foundation stone ceremony.
It is regrettable that Huffington Post India, a media institution which did some brave investigative stories, closed down. Be it the story of substandard ventilators bought by the PM Cares fund or the story of Safura Zargar accused of inciting the Delhi riots, HuffPost India played a major role in both of them. The closing down of HuffPost India has been a sad incident for the Indian media.
The sharpening of cartoonists has been a bright side of this. Cartoonists did what 24-hour news channels and 20 pages of newspapers couldn't achieve. Cartoonists like Manjul, Satish Acharya, Irfan, Kirtish Bhatt, P Mahamud, Sajith Kumar, and Sandeep Adhwaryu saved the edginess of journalism as a remnant through their cartoons. After about 20 years, when some researcher might sift through today's media space, he'd see that a few cartoonists were still practising journalism in this era of journalism's downfall.
I wish there was an excellence award for cartoonists.
Rajdeep Sardesai, consulting editor, India Today Group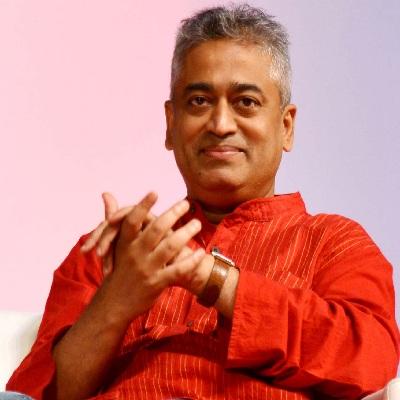 The high of 2020 must be the courage and spirit shown by so many journalists in front of and behind the camera while covering the Covid crisis. Unmindful of the consequences, the attempt to ensure that the scale of the pandemic was reported with diligence was proof that good journalists value a sense of "duty" above all else.
The low was the coverage of the Sushant Singh Rajput case. Every rule of decency was broken at times, falsehoods were pushed, sensationalism scored over sense in the quest for ratings…In a sense, I can only hope that 2021 will see us learn from our mistakes and recognise our strengths. Journalism is at a crossroads and we need to all make sure we take the right road, even if sometimes it is the road less travelled.
Tavleen Singh, columnist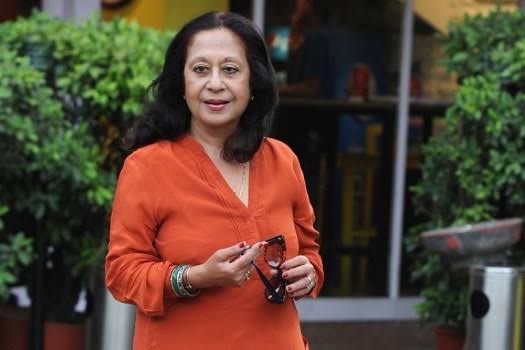 When farmers refuse to speak to "Godi media" and start their own newspaper to tell their story, what is left to be said? I have been a journalist for more than 40 years and I have never before seen such a docile media. The two most important Hindi newspapers tried to whitewash the Hathras atrocity into an honour killing. Too many TV channels did the same.
The Indian media needs to get its credibility back by not kowtowing so shamelessly to the Modi government. It needs to ask questions and not accept press release journalism as normal.
Aditya Menon, senior editor, The Quint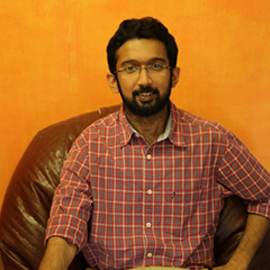 The biggest high would be the coverage of the Northeast Delhi communal violence during which photojournalists and video journalists, in particular, did excellent jobs. BBC's video of the police participating in the violence and attacking Muslims' properties was invaluable.
Then, the subsequent probe into the communal violence. I was fortunate to be a part of the Quint's investigation into some of the complaints that were filed in connection with the violence. We found that there were complaints by Muslim complainants against BJP leaders, eye-witnesses who had seen BJP leaders participating in violence, leading and inciting mobs, and none of these complaints were turned into FIRs. Journalistically, it was extremely satisfying to bring these details out but unfortunately, it also makes one despondent that despite the coverage done by Caravan, Newslaundry, the Wire, Indian Express, none of these complaints have still been acted upon.
However, at least one achievement that all of us can collectively claim is that through our coverage, we were able to poke holes into the entire narrative that the police and the government were building: that the communal violence was a one-sided conspiracy by the anti-CAA protesters, and what these stories bring out is that it was not one-sided.
The second high for me would be the work being done by independent journalists, by smaller YouTube channels from Punjab and Haryana in the current ongoing protest by farmers. Channels, owing to whatever reasons, decided to downplay the story but that still didn't prevent the voices of farmers from coming out because of excellent work done by freelance journalists such as Sandeep Singh, who is doing an excellent job and has been a major source of information for many of us who aren't able to go to the protest every day.
As far as lows are concerned, the most disappointing news was the shutting down of Huffpost India and Mumbai Mirror, which were excellent publications and had extremely efficient journalists who are now out of their jobs.
If we look at the media coverage, most would cite the SSR episode, which was completely dramatised. Another low would be the entire propaganda that took place at the anti-CAA protest then, and now at the farmer protests: vilifying them by describing it as being infiltrated by Khalistanis, which only dog-whistles Islamophobia, and anti-minority hatred being spread by TV news channels in particular.
In the next one year, I really hope that more independent platforms come up, and that the existing platforms decide to do much more honest and objective work, and that all platforms are able to question things that they were probably not too keen on questioning so far.
Muzamil Jaleel, deputy editor, The Indian Express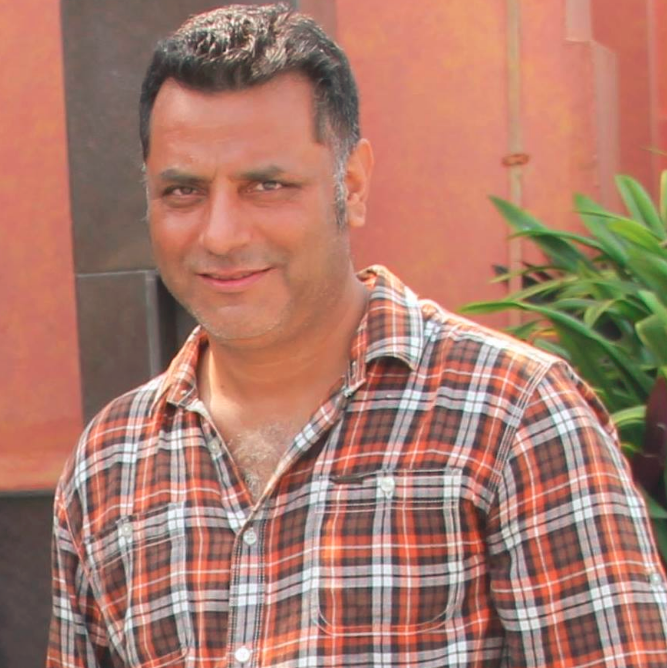 This year was full of lows. Though Kashmiri journalists have always worked in very difficult and challenging circumstances, this year, our colleagues were booked under anti terror laws like the UAPA for their work. Scores of our colleagues were summoned to police stations and questioned about their work. This has continued unabated. A senior colleague's home was raided.
The new media policy introduced by the government in Jammu and Kashmir is literally a legal cover to muzzle the press. If you have to work with the constant fear of harassment, raid, arrest, or of false cases being registered against you, it is extremely difficult to function. The pandemic made things worse because it made going out for news-gathering risking your life. The overall situation of the media during this year has been worrisome. The Covid lockdown caused widespread retrenchments and scores of journalists lost their jobs.
There is, however, one high as the year ends. We are still standing. We are still trying our level best to tell stories despite intimidation, censorship and crackdown.

Prabhjit Singh, contributing writer, The Caravan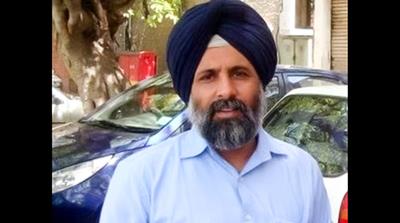 I personally feel that web portals like the Wire, Quint, and Scroll have really filled the void in shaping the young generation's mindset in analysing political, social and other key developments. The Citizenship Amendment Act and National Register of Citizens, the abrogation of Article 370,and communal lynchings have been amongst the key issues where the aforesaid digital online media organisations did justice to a large extent. The narrative journalism of the Caravan came out as a really effective voice of dissent on such issues.
I thought Indian Express and the Hindu especially put in effort towards a "balanced approach". Indian Express, however, blinked sometimes in handling the Kashmir issue. The concept of YouTube news channels evolved as well and spread quickly among the masses. This not only gave an opportunity of self-employment to the budding breed of journalists, but it also came as a succour for the experienced lot who had to quit their jobs for various reasons.
The communication gap amongst readers of traditional mainstream papers like the Times of India, Hindustan Times or even Dainik Bhaskar and Dainik Jagran remained intact in 2020. It is because of the local-centric approach of these newspapers as they continue with state editions that allow for such a vast communication gap to exist across the country. What should Indian journalism get right in 2021? In one word: integrity.
Coutersy:www.newslaundry.com
Empowering the underprivileged Youth with Unnati
Skill Development is going to be the defining element in India's growth story. The government alone cannot accomplish the task of bridging the skill gap that exists in the country. A collaborative effort by the government, private companies and NGOs is the call of the hour.
Samarpan Bangalore (CSR team of Infosys Bengaluru Development Center ) has a tie up with Unnati, an NGO, which provides a 50-day residential program for skill development and vocational training with 100% placement. The NGO believes in the core philosophy of 'learn, earn and stand tall' and aims to empower the underprivileged youth of the country with vocational training and transformation programs to help them secure stable employment.
The Samarpan Udyoga program in collaboration with Unatti, selects and sponsors deserving students from different places who are underprivileged, less educated, unemployed and/or economically backward.
Overall, in the last three years, 150 youth have been sponsored by Samarpan. The participants got placement with various organization like Westside, Hatti Kappi, Tata Trent and Chennai Silks, after the completion of their training. Sponsorship to Unatti is voluntarily collected by Infosys employees.
contact
• UNNATI HEAD OFFICE ADDRESS
• Temple Road,Sadananda Nagar,
• NGEF East, Bangalore -560038
• Landmark: Near Byappanahalli Satelite Bus stand
• 080-25384642 / 4443
• 96060 82713
• contactus@unnatiblr.org
• Mr.Ramesh Swamy, Director
• rameshswamy@unnatiblr.org | +91 9844085864
• Mr.Narayanan A. S., Director
• narayanan.as@unnatiblr.org | +91 9341229025