EXTORTION: Among the most expensive hospitals in Mumbai for cardiac procedures is the Asian Heart Hospital. The hospital virtually doubled its rates after its director Dr Ramakanta Panda operated on the then prime minister of India, Manmohan Singh.
By Rajan Narayan
Corporate hospitals loot the patient. They charge inflated rates for material used. Covid-19 has come as an excuse to use disposable material like Personal Protection Equipment (PPE) which are billed at multiple times the original MRP of the materials used. There are hospitals in Mumbai which have even been accused of kidney scams….
I am, perhaps the most experienced patient in Goa. I am also the victim of the loot and plunder by private corporate hospitals not only in Goa but every part of the country. In government hospitals of course cheating and doctors' mistakes are common. Cheating in the form of putting inferior implants and wrong judgements by doctors.
Since I have written about this kind of cheating it earlier, I will only briefly mention the fact that I had to spend five years in hospitals between 1989 and 1994 due to the eagerness of the then Head of the Department of Medicine Dr NGK Sharma to relieve me of my pain, after I was beaten up by the hired goons of the Speaker of Goa's Legislative Assembly Dayanand Narvekar.
Sharma put me on mega doses of steroids which did not need and worst of all in his discharge certificate, confessed that he did not know whether I had polymyositis or neuritis. In fact, by the time I was shifted to the Jaslok Hospital in Mumbai, considered amongst the best hospitals in the 90s, all my symptoms had been masked.
The Jaslok Hospital was my first experience of the incompetence and looting by private corporate hospitals. The hospital was owned by a Sindhi Trust. So much so they hired a lot of residents and interns from private capitation fee medical colleges. One of them was asked to get a sample of my spinal fluid for testing. Spinal fluid lubricates the spine. It is a very painful procedure where a needle is poked into the spine. The incompetent resident doctor kept poking my spine and finally he told the consultant that I had no fluid in my spine! Which is impossible because I would have been dead if that was the case.
When I complained a senior doctor managed to get the spinal fluid sample at the first try. I spent more than the month at the Jaslok hospital in Bombay. Every possible test was performed including a nerve conduction study. Where they stick needles in various part of your body to check the state of your nerves using a mylogram. I was under the care of neurologist called Dr SM Katrak as the doyen of all neurologists Dr PM Wadia was on leave. Dr Wadia was also consulted when he returned. But since the symptoms were masked at the end of almost two months they discharged me without any definite diagnosis. Except that I should try to reduce my steroid dosage to below 50 milligrams a day.
The problem was that every time I reduced my dose of steroids the pain would come back to hit me. The worst affected was my spine. I was therefore referred to another high priest of neurology Dr Bhim Sen Singhal at the Bombay hospital at Churchgate. I later found out from his resident Dr Anand Virginkar, that Singhal only attended to his rich patients. He left the care of poor patients to his assistants. I must admit that Dr Anand Virginkar who was then in his early 20s did his best.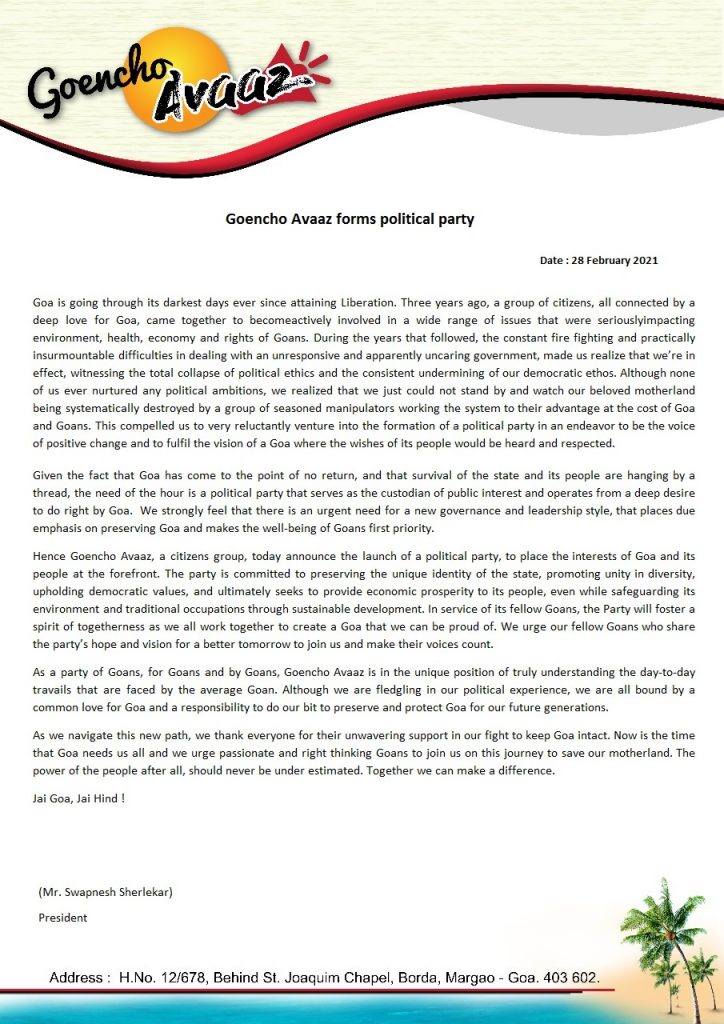 This was the same Dr Anand Virginkar who later got an Oxford scholarship and is now a senior fellow in neurology at Oxford University. He was also a very close friend of the late chief minister of Goa, Manohar Parrikar, and would constantly ask me to support the then chief minister.
The very same tests which I had undergone at Jaslok were repeated in Bombay hospital. No hospital accepts the test results of other hospitals. You may have done an MRI or a CT scan or an echo or even an angiogram in Goa. But if you decide to go to the KLE hospital in Belgavi or any of the corporate hospital in Mumbai or Bengalore they will make you repeat the tests all over again. The only time I did not have to repeat all tests which I had done at considerable expense was when I was operated by Dr Tempton Udhwadia, the pioneer of laparoscopy surgery in Mumbai. In fact, I consider Hinduja Hospital in Mahim, where Sheela Jaywant once worked as a patient care executive, as a professional hospital which had clear cut rates for different kinds of surgery depending on whether you wanted to stay in a ward, in a twin sharing room or in a single room.
Proportionately, the cost of any procedure regardless of whether it was a knee transplant or a cardiac problem, went up. Hinduja had the best nurses at that time, most were daughters of the mill workers who had lost their jobs when the textile mills closed down. The owners found selling of their land more lucrative than profits from the mills.
LOOT ABROAD
LOOTING is not limited to hospitals in India. At one stage it was recommended that I should go to London to the National Hospital which is considered the Mecca of neurological problems. Believe it or not it was not my employer who paid my fare to London. My colleagues at the OHeraldo made a public appeal and the general public of Goa contributed generously for my airfare and my treatment. I was in such a bad state that I did not even know if I would survive the almost 24-hour long flight.
In London my host took me to a so called expert at Harley Street. This was supposed to be the street where the top most specialists of medicine practised. Their clinics were not one-room affairs like the clinics of our general practitioners. Their offices were luxurious bungalows with attractive receptionists who put on Western classical music in the background. The so called specialist made my condition much worse. Steroids are "uppers" which makes one very aggressive and angry quickly. During my steroid phase I would chase anyone annoying me with a knife or a broken beer bottle. I threw a paperweight at my boss! The London expert dressed in a three piece suit put me a downer called Temizipan. In contrast to steroids this not just made me calm down but dragged me into depression. So I alternated between euphoria and depression for quite some time after my London trip.
After a couple of months in London where I found no cure, I returned to Goa. By that time the steroids I took in large quantities damaged my eyes. I not only had cataracts but even some retinal damage. I got one of my eyes operated at the famous Arvind Netralaya in Madurai, it is reportedly the largest and best eye hospitals in the country and the world over. They operate on over a thousand people daily. And even though that it is the hospital for the blind you never get the impression that anyone is blind. Because there are guides to take you around for every procedure. The best part was it was free medical service the hospital did.
My second cataract operation on the other eye was performed by the veteran eye specialist Dr Ulhas Kaisare. Stressing the importance of the quality of lens implant Dr Kaisare, who still my good friend, presented me with the box in which the implant had been packed, to convince me that he had used the best imported implant for my surgery. In those days, I am talking about the 90s, laser surgery hadn't arrived in Goa yet. The only fee that Dr Kaisare would accept was a large bouquet of flowers.
It is not as though all corporate hospitals and all doctors are looters. The eminent cardiologist Dr Devi Shetty does heart procedures for less than Rs50,000. This is because he does not add any hospital charges to the stents that are used in cases of narrowing of the veins and arteries of the body.
The best doctor I discovered ironically in the Mallya hospital in Bengaluru which was owned by Vijai Mallya who is currently serving a jail sentence in the UK. I had been admitted because steroids had made my bones very brittle and I fell and suffered a fracture while at Bengaluru airport. My friends who found me took me to the Mallya hospital. A young endocrinologist who treated thyroid cases and diabetes happened to be passing my bed where I was recovering from the fracture.
By that time my weight had swelled up to 180 kilos and I looked like a sumo wrestler. Dr Shrikanta took one look at me and said I was a classic case of a disease created by doctors. Dr Shrikanta told me that I should never have been put on steroids and wanted me to go in for a detox. The doctor who was then in his early 30s had come John Hopkins, the best medical college in the US. He simply told me "Climb the Mt Everest of health with me."
After returning to Goa and giving a farewell party in my basement flat at Dona Paula for all my friends who included Dr VN Jindal, the then dean of GMC, and my good friend the late Daya Shankar, the bravest customs officer I've know, I returned to Bengaluru. Nobody expected me to return alive.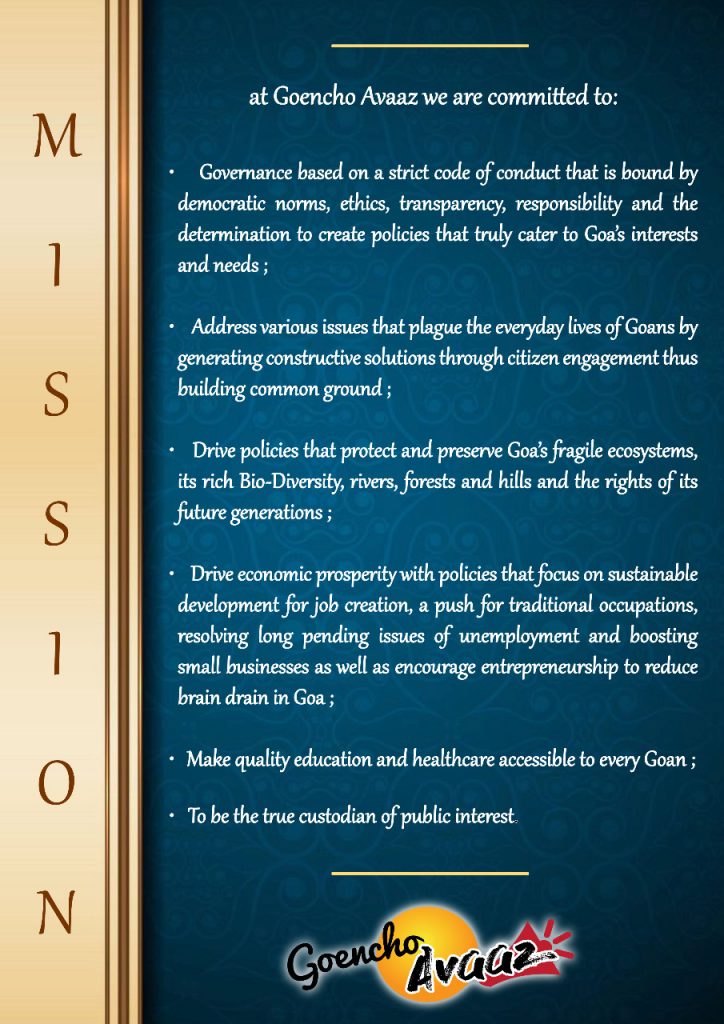 It took five month and several lakh to detox me of steroids. There was a cardiologist, a neuro-physician, a physiotherapist, in attendance at all times. At the end of five months I was completely freed of steroids. My weight come down to a dramatic 35 kg from 180 kg. But my stomach collapsed. When I asked Dr Shrikanta about it he told me that he had done his job and I should now search for a good gastro specialist. I am still looking. Picture abhi bhi baki hai, mere dost!