Yes, says Delhi-based advocacy group Toxics Link!
By Pankajbala R Patel
HELL'S bells are ringing in Goa. There're enough carcinogens all around us but here is something else to worry about. Is the treated drinking tap water in Goa carcinogenic? Well, if there are microplastics in them they have to be carcinogenic and this should be a cause for alarm and concern for all of us in Goa. Including the government of Chief Minister Pramod Sawant!
Speaking to media people on August 11, 2021 in Panaji, the Delhi-based NGO Toxics Link associated principal scientist Dr Mahua Saha, said her team had been working on a preliminary research study of drinking tap water in Goa. They had drawn samples of treated tap water from Panaji, Marcel, Margao, Canacona and Mapusa in co-ordination with water treatment plants at Selaulim, Opa, Assonora and Canacona from where Goa's drinking water is distributed in mostly PVC pipes — which could be a key source of microplastic contamination (that is, post-treatment of the water for potable purposes).
The study was done based in Goa at the National Institute of Oceanography (NIO). Toxics Link Associate Director Satish Sinha who was present at the press conference added that while there is no need to create a fear psychosis amongst people in Goa, the study details should still be of concern. It's a pointer to our deteriorating environment. Link the dots and only too often it ends up at one place: How we are handling our massive waste residues. The bottom-line is the amount of plastics human beings use and dump by way of packaging and this is a huge problem, spreading its tentacles and contaminating life on earth.
According to Dr Mahua Saha their data reveals that the highest amount of microplastics are to be found in Mapusa with 11.6microplastics per liter. Marcel reported 9MPs/L, Margao 6.4MPs/L and Panjim 6.2MPs/L. To date there are no parameters of how much is safe, no one has done that study yet! Suffice it is to know that there are microplastics in the water we drink and it is not 100 percent safe for drinking. Five to six MPs per liter water is not as bad as the much higher indices found in other countries, but what has emerged in their preliminary study is that there is need for further expansion in such research studies which mirror the quality of life.
To a query about well water which is widely used in Goa, she said it wells were outside the scope of their study which restricted specifically to treated tap water. Needless to say a lot of tanker water is sourced from wells in Goa and little is known about the potable safety of this water resource, especially in the light of growing underground water contamination concerns.
WHAT are microplastics? Microplastics which degenerate into particles invisible to the naked eye, they may be nano particles and even dissolved solids. Generally, plastic particles less than 5mm in size are emerging as a critical source of marine pollutants globally. Microplastics (MPs) pollution impacts all marine eco-systems and perhaps apart from formalin in our fish in Goa, we should also now worry about MPs in our seafood (apart from in our tap water). The toxic pollutants come primarily from the waste matter of POPs, hydrophobic pollutants, heavy metals and pathogenic microbes.
To further quote, "The study by Toxics Link found 288 MP particles in the tap water samples, with highest level of microplastics abundance found in Mapusa followed by Marcel, Opa (pre-treated sample), Margao, Panaji, Assonoro (post-treated sample), Canacona, Salaulim (pre-treated sample), Opa (post-treated sample) and Salaulim (pre-treated sample)…26 different types of polymers were detected in the water samples." This is alarming and should be of concern to Goans from the point of view of larger impact on health. Microplastics of small size in tap water cannot be detected by humans and may be swallowed, says researcher Priti Mahesh. She was the chief program coordinator for Toxics Link in this study.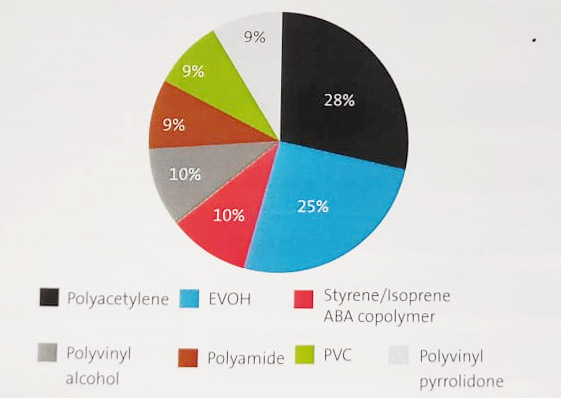 MOST EVIL
MANY of us know the single most evil we have cursed the good earth with is our civilization of plastics. We just don't want to take it seriously even if we are now reaping the carcinogenic effects of everything going into plastics and plastics degenerating into microplastics, nano particles in our air, earth and water….we don't want to know and don't care. We're too dedicated to living our lifestyles of unsustainable plenty wrapped up in plastics everywhere…and so what if we die progressively of cancer?
The people of Goa would do well if they voted for a party which put environmental degradation of air, earth and water on top of the list of priorities in Goa in the forthcoming Assembly elections in early 2022. If you asking me clean air, clean water and clean food is the cry going out by most citizens who are making the linkages between exploitative development and progress and at the expense of Goa's share of the Western Ghats, its rivers, its hills, its community agricultural lands, its seashores and coastal topography and sea waters.
IN THE meantime let this sink in: Tap water in Goa is not free from microplastics and you might do well to invest in a good water filter at home and office. Until clean drinking water ceases to be a pipe dream and the water flowing out of our taps is up to WHO standard, whatever that be. The world is moving rapidly through water woes with the wealthier classes investing in bottled water because they do not trust government piped water for drinking at least. With so much monsoon rain water we are still not investing in harvesting rain water technology and even in these water-rich months complains of taps drying up is heard in pockets throughout Goa.
The truth is all our water is rushing away into the seas and oceans which in turn are turning toxic for all life on earth and in water – to a large extent simply because we have become a toxic consumer civilization living out of packets and packages and plastic trappings in and out all around us! So put on your thinking caps if you care enough for Mother Earth who nourishes us all at primary levels and do something at micro and macro level. As Toxics Link's Satish Sinha puts it, "Various stakeholders, including the industry, government, civil society organisations, need to collaborate to bring about change."
Key highlights of the study titled, "Clean drinking water: A pipe dream? Assessment of microplastics in tap water from different water sources in Goa" by Toxics Link:
• ELEVEN water samples were analysed for contamination of microplastics
• Tap water samples were collected from residential areas of Margao, Panjim, Mapusa, Marcel and Canacona in Goa
• Pre- and post-treated water samples were collected from Assonora, Opa and Selaulim water treatment plants in Goa
• MPs were detected in all tap water samples as well as water samples collected from different water treatment plants
• 288 MP particles were found in water samples
• 26 different polymer types were found
• Fibre was the most dominant category found in both tap water and treatment plant samples
• Highest level of microplastics abundance was found in Mapusa