AYUSH STAKEHOLDERS GET TRAINED!
WE ARE ALL IN IT TOGETHER: The Directorate of Food & Drugs Administration-Goa conducted a two-day capacity building training program for AYUSH doctors on Oct 1, 2021 in Panaji. This was in association with Pharmacopoeia Commission for Indian Medicine & Homoeopathy (PCIM & H), Ministry of AYUSH, Government of India, Ghaziabad. The participants learned about quality control/regulatory enforcement for Ayurveda, Siddha & Unani drugs. The training which took place at the conference Hall of the Directorate of Food Drugs Administration offices at Bambolim on Sept 30 & Oct 1, 2021 was addressed by Dr Jose, DSa (director, DDHS) and the chief guest was Dr Datta Bhat (dy director, DHS). Dr P K Prajapati (director in-charge of Pharmacopoeia Commission for Indian Medicine & Homoeopathy) was also present. After the formation of the Ministry of AYUSH Ayurveda and other Indian Systems of Medicine have received due recognition and more than 150 AYUSH doctors are engaged with the Goa government, they have served during Covid-19 pandemic and are consulting routinely at AYUSH OPDs at health centres where free quality medicines are available. Prof Dr PK Prajapati stressed the importance of standardization of AYUSH medicines and spoke on the need to avoid misleading advertisements vis-à-vis AYUSH medicines, amongst other things.
BCCI MATCH FEES    
THE Board of Control for Cricket in India (BCCI) is the richest amongst the cricketing nations and in the top league among all sporting bodies. The BCCI announced a hefty hike in match fees for domestic cricketers for the years 2019 to 2021.
This is good news for the players who suffered financially due to the ongoing pandemic. Unfortunately, there is non-parity in the fees between men and women cricketers. For instance, men cricketers under 23 and 19 years would be paid Rs25,000 and Rs20,000 per day, respectively, while women would be paid Rs10,000!
The fees for other categories (senior, number of matches played, etc) are again below par for women. We talk about women empowerment and discuss equal pay for equal work (play), but this stark difference in match fees between men and women cricketers is too glaring. The BCCI could have set an example to other sports bodies and earned brownie points by paying equal fees regardless of gender status!
–Sridhar Iyer , Caranzalem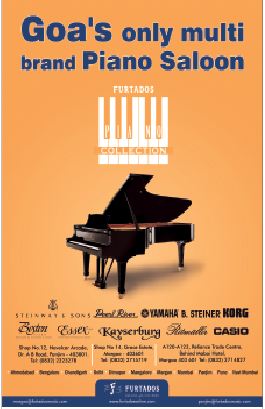 FARMERS' MOVEMENT
SANYUKTA KISAN MORCHA staged a Bharat Bandh agitation against the three agricultural laws of the Central government. It is a blow for the northern states where the agitation took place. But what next? Lockdown was necessary to stop the coronavirus pandemic. Covid-19 pandemic has caused a lot of economic losses to the country.
Post-lockdowns the country is trying to recover. As it there are agitations dragging it down! But this is the first such agitation after the curfews waned. Every sector needs to work hard to accelerate development but lockdowns makes the general public suffer more.
Also, people are tired of India Bandh, strikes and other agitations which the government doesn't pay heed to and are a waste of time most times. What is the use of blocking highways and railways? A movement is successful only if a large number of people participate in it.
— Jayesh Rane, Mumbai
CONGRESS CRUMBLING IN GOA?
I FEEL the Goa Pradesh Congress Committee (GPCC) president, Girish Chodankar, along with Leader of Opposition Digambar Kamat, are hurriedly recruiting leaders from rival political camps (including independents and those who had supported the BJP earlier to enjoy a few leftover crumbs). Now the Congress is dreaming of forming the next government.
Digambar Kamat (who once defected from the BJP) particularly feels that the Congress party will somehow get an absolute majority in the upcoming assembly elections, and he will automatically be chief minister (especially after the departure of Luizinho Faleiro from the party).
I would like to know what Digambar Kamat's contribution is to the Congress party or Leader of Opposition in the assembly of Goa? Of course he is a big Congressman and will always remain so. He should seriously decide to sacrifice his own seat or give a chance to a newcomer in his Margao constituency this time and allow someone else to lead the Congress party!
The Congress party needs to be liberated from its grand-daddies!
–Jerry Fernandes, Saligao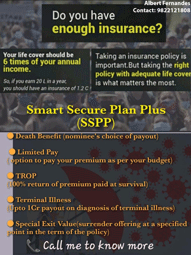 30+68 COVID DEATHS IN SEPTEMBER!
POPULATED Delhi reported just five Covid-19 deaths in September! Positivity rate: 0.06%! By contrast, Goa reported around 30 deaths in September and an additional 68 which the government says were not reported earlier! Not reported? How and why? Missing 68 deaths shows how much the government is focussed on the welfare of local Goans.
The task force must own responsibility and explain actions taken. Instead of demanding explanation from those responsible, the public wipes away their sins by blaming the victim patients for delaying treatment! Delhi doesn't have this problem.
Don't cry like martyrs! Goan lives matter, not wounded egos. Free water, free electricity: What good are these to the dead victims of Covid-19? Please open your eyes to key issues. Even the press does not focus on health and life threatening issues anymore.
— R Fernandes, Margao


POT-HOLE FREE PANAJI
THIS government has failed miserably on all fronts including the state of the roads across Goa. Some roads have deteriorated to such an extent that they are now dangerous and pose a serious threat to the public.
There are potholes galore wherever you go. The roads have become accident prone, besides the damage being done to vehicles and human health for two-wheeler riders who are vulnerable to pothole bumps and jerks.
In 2003 the then Chief Minister Manohar Parrikar announced that anyone spotting a pothole on any road in Goa would be rewarded with Rs1,000! Today there is not a road in the state without potholes. Goa has become a shabby destination for tourists too in this respect.
The Bombay High Court has ruled that good roads are a fundamental right of every citizen. So the government needs to wake up from its slumber and embark on proper reparation of potholed roads on a priority basis. We await Chief Minister Pramod Sawant's announcement in advance that Goa's roads are 102% safe and free from potholes.
–Aires Rodrigues, Ribandar
MIRAMAR BEACH BLUES
WHILE down Miramar-Dona Paula road the other day while on a morning walk, I could see many advertisements of an eye care hospital. As I had tucked my spectacles in my shirt pocket I couldn't read the finer details. And as I walked further I saw a three- storeyed building on the beach side with the name of the same eye care hospital prominently written on it!
I put on my specs and had a closer look at the three plus building right on the beach, wondering whether it is not violating the CZMA rules. Then I realized that this was the same place where a car show room owned by an influential person (read related to a VIP) existed and now has been built up further to accommodate this hospital.
I had heard of Political Tourism from my friends here commenting on the recent "import" of a party by some local politicians. Whereas this is a case of Medical Tourism wherein a patient admitted here for eye problems admitted here for eye problems can be treated and he will be able to enjoy an excellent beach view from where both Aguada as well as Cabo can be seen.
No wonder it's said "where there's a will there's a way" and the one who has built this hospital right on the beach can also proclaim, "beauty lies in the eyes of the patients treated here!" Enjoy your day with tourist season beginning in Goa and if your eyesight is failing you visit this hospital disregarding whether it's legally built or not, because the VIP connection will take care of that.
–Arun Baba Naik, Panaji (courtesy Facebook post)