DEEPIKA PADUKONE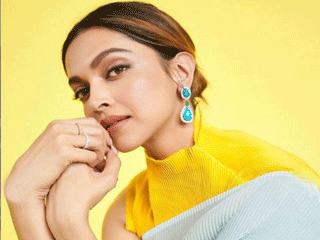 Bollywood actress Deepika Padukone was summoned by the NCB on September 25 last year following the death of actor Sushant Singh Rajput, which triggered an investigation into the film industry and the drug nexus that has been linked to many of the top brass in Bollywood. Padukone's name emerged when a series of WhatsApp conversations allegedly exchanged between the actress and her manager Karishma Prakash mentioned procuring hash. However, Padukone was sent home post the questioning and seemingly given a clean chit.
Fardeen Khan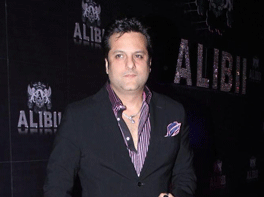 Fardeen Khan, who made his film debut with 1998's 'Prem Aggan', was arrested in 2001 for buying cocaine from a peddler. He was finally granted conditional immunity from prosecution more than a decade later. Khan, who last appeared in a film in 2010, is staging his big Bollywood comeback with the help of casting director and filmmaker Mukesh Chhabra.
SANJAY DUTT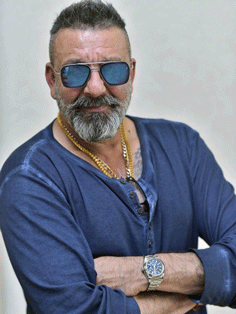 Sanjay Dutt has openly admitted in the past that he was a drug addict, with his story even chronicled in the actor's biopic 'Sanju'. According to the actor, he had started experimenting with substances while in college. Referring to that phase in his life as his "nine years of hell", Dutt kicked the habit after going through rehab in the US and has been clean for more than four decades now.
Armaan Kohli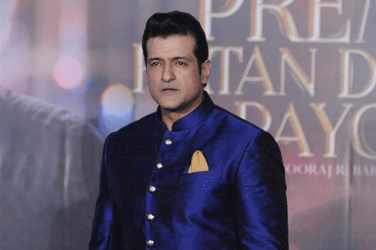 On August 29, the NCB arrested Bollywood actor Armaan Kohli following a raid at his Juhu residence. As per NCB's Zonal Director (Mumbai), Sameer Wankhedethe, drugs were recovered during the raid at the actor's residence in Mumbai at the time. "After the raid, actor Armaan Kohli gave ambiguous answers to questions put up by NCB. He was then taken to custody for questioning at the NCB office," he said. His bail pleas were denied on two occasions following his arrest.
Prateik Babbar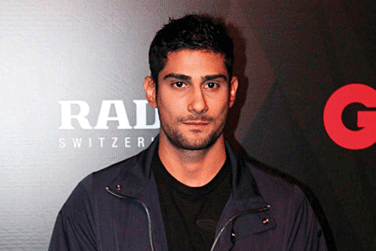 Son of late actress Smita Patil and Raj Babbar, Prateik Babbar made a promising debut back in 2008 in the movie 'Dhobi Ghaat'. Then he fell victim to substance abuse. He blamed the habit on his struggles in Bollywood. He opened up about drug addiction in an interview, saying his guilt was too much to bear in 2018. Babbar, who also went through rehab in Mumbai followed by extensive counselling, said talking about it "lifted a huge burden off my chest".
Ajaz Khan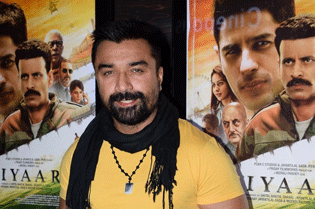 Earlier this year, actor Ajaz Khan was arrested in connection with a drugs case. The NCB had conducted a raid in April at the residence of the TV actor in Mumbai's Lokhandwala and seized drugs. He was arrested for the same after eight hours of interrogation. "4.5 grams of Alprozol tablets were recovered by chance during his house search but he has been mainly arrested for his association with the Batata Gang," NCB officials had said at the time. The actor has starred in Bollywood movies such as 'Rakta Charitra' and 'Allah Ke Banday' and acted in several television daily soaps including 'Rahe Tera Aashirwaad' and 'Kahaani Hamaaray Mahaabhaarat Ki'.
Bharti Singh AND Haarsh Limbachiyaa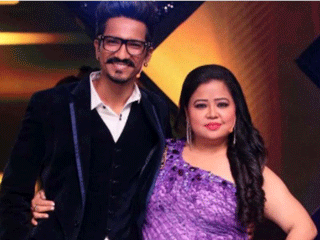 In November last year, the NCB arrested comedian Bharti Singh and her husband Haarsh Limbachiyaa after it seized drugs from their house in Mumbai. The NCB had searched the couple's office and house and recovered 86.5 gram of cannabis from both the places, according to reports. A Mumbai Court granted them bail of Rs15,000 (Dh744) each a few days later.
Arjun Rampal
That same month the NCB raided the premises of Bollywood actor Arjun Rampal in connection with drugs-related cases the agency had registered in recent months following the death of Sushant Singh Rajput. Rampal was in news headlines once again last month when his girlfriend Gabriella Demetriades' brother Agisilaos Demetriades was arrested a second time with his connection to drugs. Following the news frenzy, Rampal issued a statement distancing himself from the arrest and the drugs.
Rana Daggubati
Last month, Indian actor Rana Daggubati appeared before India's Enforcement Directorate (ED) in connection with a money laundering probe linked to a 2017 drug case. The 'Baahubali' actor was reportedly questioned about his bank details and financial transactions as part of the probe into suspected links of some celebrities with the accused involved in the case.
KARAN JOHAR
In 2019, filmmaker Karan Johar was accused of hosting a drug party for a few A-list Bollywood stars at his home that included the likes of Deepika Padukone, Ranbir Kapoor, Arjun Kapoor, Malaika Arora and Vicky Kaushal. After stories circulated on social media, Johar finally spoke about the incident to Rajeev Masand. "I toyed with the idea of giving out a statement. I toyed with giving out a thought on the social media about something," Johar said. "There were achieving members of the industry who were having an easy night out after a hard week of work, having a good time. I took that video with all the earnestness… would I be putting out that video if there was anything happening at all, I am not stupid." Johar was later also called in for questioning by the NCB in the investigations that followed Rajput's death.
Source: www.gulfnews.com