Better chief ministers/prime ministers?
Compiled By GO Team
With so many women seeking entry into politics today we thought it would be useful to find out what people think about women in politics? Traditionally, women have shied away from the predominantly male domain of politics, they may seek secure government jobs but to be an MLA, MP, a chief minister, prime minister? Women rarely dream big like men!
But in our hopefully more educated, enlightened times, women who subscribe to women's lib more or less in so much as home situations are changing in a world, which offers women more opportunities to be educated, financially independent, well-read, capable of taking decision on their own…are now realizing that they too can give back to society to make a difference. Count for something, so that the future brightens up not just for women but for the whole world near and far.
Of course women have counted for something in this country's history ancient and closer to modern times! History tells recounts the story of many remarkable women of their times. We know given the sunlight, salt and time, women politicians can be as good, bad or ugly, as corrupt and ruthless as their male counterparts…study the life and times of an Indira Gandhi, Jayalalitha, Mayawati in this country? And then there is Mamata Banarjee in Goa currently with her Trinamool Congress seeking to make a clean sweep of dark forces holding this country to ransom…can a woman make a difference to the quality of our politics for the better?
Be less corrupt, kinder, as well as tough enough to take on the brute forces of monetised powers that in our stinking to high heaven cesspools of political autocracy and dadagiri? Goan Observer asked a few of its readers, listen in to some of the answers from aam aadmi and khaas aadmi…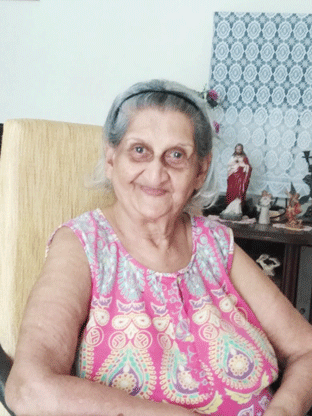 RAJAN NARAYAN,
former editor of oHeraldo and editor of Goan Observer for the last 18 yea
RAJAN NARAYAN, former editor of oHeraldo and editor of Goan Observer for the last 18 years:
Women make better politicians as they are not as egoistic and power hungry as men. There are many instances of women politicians who have done much better than men in the country. This includes Jayalalitha who presided over the destiny of Tamilnaduk. Mayawati was the chief minister of the largest state of India, Uttar Pradesh, and the present star of Goa Trinamool Congress is Mamata Banarjee. It may be noted that Mamata ended 34 years of CPM tyranny in West Bengal in 1984 without any help from Prashant Kishore.
Women are particularly successful in states which have a matriarchal mind set. By that token Goa with a predominantly matriarchal mind set is ready for a woman chief minister. The only woman chief minister so far has been Shashikala Kakodkar who inherited the job from her father, the first chief minister of Goa Dayanand Bandodkar. Regrettably when women occupy positions of power they are compared to men! As if being feminine and being a leader are not compatible.
In Europe there have been outstanding heads of state like Angela Merkel who governed Germany for 34 years. She lived a simple life, stayed in an ordinary flat, drove her own car and did not have any domestic help at home. When a media person commented that she had been wearing the same suit more than once, she snapped back that she was a public servant and not a model!