THERE IS TODDY AND TODDY…for Western-styled liquor connoisseurs "toddy" is palm wine or local alcoholic beverage created from the sap of various species of palm trees as the palmyra, date, coconut! For us in India in Goa, Telangana and the southern states of India and especially Kerala, toddy is both the fresh ambrosial version of the liquor of palm trees. Call this nectar toddy, neera or patanir (first fresh floral juice of the coconut tree) it looks translucently misty, tastes sweetish, a true nutritious beverage! However, within a few hours fresh toddy starts to ferment to acquire tangy notes…before turning into alcoholic toddy (also considered a healthy beverage in Kerala) and finally vinegar (used in many cuisines). Make your choices! Toddy is the British Raj-styled mix of a liquor, be it whiskey or better still rum, sugar water, spices, heated up and served as hot toddy to warm the cockles of the heart and mind on rainy evenings. Or on a hot day in Kerala or Goa drink the refreshingly fresh juice of the palm tree – also toddy!
By Tara Narayan
Eating is Fun / Eating is Yuck! – A variety food column
WHEN did you last hear of a hot toddy to soothe a cold and cough? The word was probably born in India during the British Raj centuries when the British parked in the cold climes of India took to drinking a hot toddy, typically a mixed hot drink which liquor (whiskey is popular with the Irish), honey, herbs and a spice or two…it was always served hot of course. But last week I got my first taste of freshly extracted coconut tree toddy. That's also toddy!
Our Indian version of toddy is the nectar of coconut palm flowers or inflorescence. I got a bottle of fresh coconut toddy courtesy my this amazing newly made friend Deidre Aquino who lives close by where I live in Caranzalen. What does fresh coconut toddy look like? Cool, silken, misty in looks and texture…divine nectar of the kalpavriksha or wish-fulfilling coconut tree. Fresh coconut palm toddy is strictly speaking before fermentation and it tastes sweetish to begin with, turning deliciously tangy in a day or two.
Fresh toddy's shelf life is ephemeral and it starts fermenting and alcoholic within a few days even in the fridge.
But this is to say I've been drinking fresh toddy and am totally enthralled by this undoubted super health drink of the coconut tree. I mean toddy's brief is like it is all kinds of goodness to drink. But we may not find it in the open market for money or for love and why not? Considering Goa is a countryside of coconut trees? I must thank profusely my newly made friend Deidre Aquino for introducing me to the fresh charms of drinking coconut toddy so late in my life!
MOST of us hear the word toddy and think immediately, oh, that alcohol which the poor working classes drink. Think again. It is true fresh toddy turns alcoholic and sour over a few days before it turns into vinegar…but catch the fresh nectar of the coconut palm just after it has been extracted in containers from the palm trees and the yellowish acrid liquor soon turns into misty white with a slightly viscous texture and is very agreeable…naturally sweet and in a day or two it acquires tangy notes. All this Deidre tells me. Drink fresh toddy on the rocks if you wish, although these are vile cold days we're seeing in Goa end-January. Lucky you are if you can get fresh toddy the very day it is tapped from the coconut palms very early in the morning…
I've become an instant fan of toddy and must get it on a regular basis to drink now that I've discovered it. Diedre tells me fresh toddy stays good for drinking in the fridge for two or three days even as it acquires a shandy like tangy flavour. It later turns alcoholic of up to 4 percent and you may feel inebriated if you drink too much of it. In the old days freshly tapped toddy used to be used for cooking before it turned into vinegar which is also widely used in cooking and pickling by Goan housewives. That is coconut vinegar.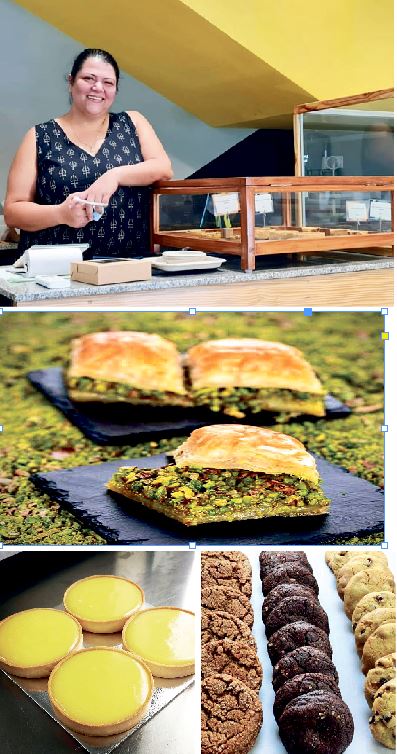 I FINISHED up my bottle of fresh toddy liking it more and more. It is not at all like the ambrosial caju neero which is the final squeeze of the caju fruit. Interestingly, coconut toddy is also sometimes called palm tree neero but it is the first and not last collection of the tapped juice even as the coconut flowers turn into coconuts…something like that. Deidre has been telling me about the manner in which toddy is tapped and the different stages, "When raw it is first acrid and yellow but slowly turns pale white and acquires sweetness…then we call it fresh toddy or palm tree neero."
Absolutely fresh toddy is something naturally sweet, something smooth, something utterly delicious and what's more I would put it on my list of super nutritious drinks as in drink a glass of fresh toddy daily for all kinds of good things to happen naturally. Be nature's child! Forget the tetra packed industrial juices which are mostly con juices adding to the mountains of litter in our one world only. Nobody has yet discovered other worlds in the cosmos where we may push off to further litter new worlds with our endless technology and litter!
However, I don't know what Deidre will say if next time around I give her my own glass bottle for the toddy, instead of the current litre pet bottles she uses for convenience. Actually, it would be an adventure to go along with her to her farm and see how fresh toddy is tapped…(sigh)…those who have a farm live the happiest lives in Goa or so I've observed. She also has these gorgeous Italian lemons growing and much else…but says she gets little time to run off to their farm, "It has to be just a snap decision when we go!" Listening to her waxing lyrical about fresh toddy is a real treat and I must confess I want more…fresh toddy in the days, weeks and years to come.
YOU must know in the old days it was the fresh toddy which lent its sweetness in the baking of the local breads of Goa and the aroma was such that everyone in the vicinity knew soon the bread loaves would be coming out of the wood-fired mud kilns…and make a beeline to pick up their soft aromatic pau or crispy unde or robust poie, etc. Nowadays most bakers use yeast dry or fresh, I don't know. But in the old days in Goa fresh toddy leavened and sweetened the daily bread of most Goans.
In the old days, confirms Deidre, they even used fresh toddy in cooking and she has a friend who comes regularly to pick up his fresh toddy to cook toddy-flavored chicken curry! Well, I can only say here that more Goans with coconut tree estates should try marketing fresh toddy. As usual, part of the problem I dare say, is that poor quality public transportation system in Goa, it is so miserable and the roads perennially in such a badly patch-worked state, that movement from one place to another is arduous and slow.
That's one reason Goans start their day late instead of early as it happens in many other tropical places in South East Asian countries! Ease of transportation is a big deal and impacts ease of lifestyle. Funny, how politicians promise the world to voters but not a state-of-the-art transportation system for Goa…and yet everybody wants to come to live in Goa to breathe the fresh air which is increasingly being compromised by unsustainable insensitive development.
BUT to stay with the charms of fresh coconut toddy I must tell you in a final note here that fresh toddy is the traditional drink of Telangana – both the fresh and fermented versions I suppose. And yes toddy's drinking tradition goes back to 1786…needless to say there's much to discover about the magical gifts of humble coconut palm trees. I'm also told that fresh toddy is a healer and a study conducted by the Indian Institute of Science in Bangalore proved that fresh toddy drinking cure liver diseases. Reportedly, it removes acetaldehyde (toxic metabolic produce of ethanol in alcohol drinking) and helps detox and patch up a damaged liver…check it out. The proof is always in the drinking of the liquor or nectar I would say in this context. Fresh coconut toddy also has a low GI or glycemic index so I dare say it is diabetic-friendly.
If I were you I would get it regularly and drink up! First go get yourself a farm and grow a few dozen coconut trees and watch your life take on a fresh new glow!
BAKLAVA FROM HANDMADE HAPPINESS!
ALL of this reminds me there was a another first for me over the New Year weekend when a friend gifted me something, a sweet so delicious that it took my breath away and took me a little while to figure out what it was for I hadn't eaten it for so many years…this is the famed sweet of Turkish origins maybe called…ah, baklava. And no it didn't come from Istanbul but from a fairly newly opened café called Handmade Happiness at Assagao. The owner and maker of the baklava is a smiling Cordon Bleu chef from London – Namrata Pai. Her stuff is quite sought after at weekend markets where she sometimes puts out her gifts to feed the soul…her fine nutty pastry baklava is so superlative I couldn't resist tasting it over and over again, till it was over! Oh okay, others at home relished some of it too.
I must thank my friend Ramesh Narayan in Mumbai who comes and goes from Goa (read his book "A Different Route to Success (It Could Be Yours)" which has been described as a very different kind of success story (sorry, I haven't read it yet). Anyway it was Ramesh Narayan who told me about Namrata and her niche pastry shop out at Assagao which features amongst other half-forgotten things of the mind…baklava. I haven't been out to say hello to Namrata but will one of these days when I've reached starving point with a desire to taste the sweet again, it's live for and I'd say a most honest, wholesome traditional sweet of the Middle-Eastern world. One of these days discover baklava in Assagao! Take me too if you're going by car.