Who is afraid of going to Kashmir?
Not this Goan family of Dr Amit Dias. They returned with a bonanza of photographs to prove that they were there in Kashmir and enjoyed themselves to their hearts content… There are many travel agents in Goa offering economical tour packages to Kashmir although springtime and summertime is over now, maybe autumn may beckon you!
KASHMIR had been on our must visit list for quite some time and somehow despite all odds we managed to visit the valley during a short covid-19 break! We know this fabled valley has been the picturesque paradise for Bollywood films for many years. And every corner has a story to tell — from "Munni ka Ghar" to Sunny's "Betaab", to Rishi's lost key in "Bobby" and Sammi's "Shikara." We literally felt like we were living on the sets of Bollywood's magnum opus.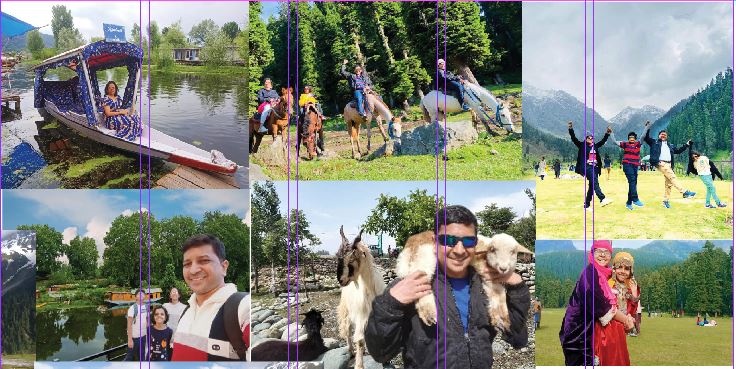 Kashmir never disappoints. For me and my family it was a great experience understanding the misunderstanding, speaking to Kashmiri people, unravelling their culture, relishing their food, their special range bread, sipping on the piping hot aromatic famous green tea of Kashmir called kahwa – all while admiring postcard views of the valley as it rolled up and down mountainscape and lakeview….gently unwinding from the terrors of the chaotic world.
We enjoyed the lush green meadows, clear flowing streams, peaceful Dal lake with its colourful shikara and the backdrop of snow-capped mountains…elsewhere there were lots of woolly sheep with their shepherds minding them and we realized at one point that there was lots more to Kashmir to explore and visit again and again.
Such is the message going out that Kashmir is no longer a safe holiday destination that we had family calling us up daily enquiring if we were okay, safe and alive! I may tell you everything is fine and serene in Kashmir and safe – save is a relative term no matter where we go. But if you suffer any uncanny fear then credit this to the fact that this is Kashmir and your Bollywood experience is complete!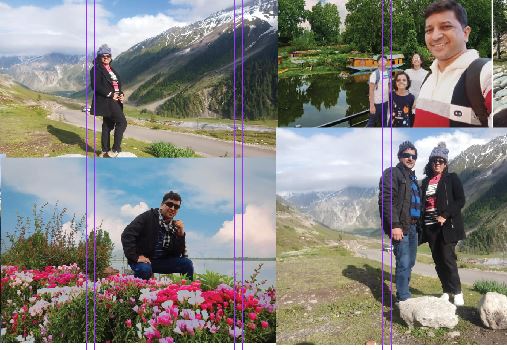 Personally speaking I enjoyed speaking to the children of Kashmir who were attending to their sheep. They confided they wanted to become doctors and engineers and attend to their sheep…they wanted to help their people improve the quality of life. I must say as a doctor I was concerned to see the number of people addicted to smoking out here and this included the youth. Something needs to be done to help them quit the smoking addiction, replace it with something happier.
May peace come to these mountains and valleys of Kashmir for the gods surely live here! May there be good governance, may the police shun corruption, may health and education be prioritised, may the land and its people escape exploitation for selfish gains! All this I wish for the people of Kashmir and of course I hope to return again and again….for a holiday in Kashmir without fear.