SHAADI BARBAADI: Many Indian girls are anxious to marry Indian NRIs only to discover that their mindset abroad has not changed. They continue to harass their wife for dowry to pay fees for prestigious colleges and live the good life.
By Sakshat Chandok & Piyush Rai
It is not only Indian women in India who are victims of dowry. The parents of an Indian software engineer who used to torture his wife in the US to get more dowry forced her to commit suicide.
30-year-old Mandeep Kaur died by suicide in New York on 3 August after facing domestic abuse for almost eight years.
"'Apne baap se pachaas laakh rupaye mangwa, nahi toh mere ghar se dafa ho ja (Either ask your father to give me Rs 50 lakh, or get out of my house),' Ranjodhbeer Singh Sandhu told my daughter as he continued to beat her," said Jaspal Singh, the father of a Mandeep Kaur, as he skimmed through the pages of her wedding album.
On 4 August, the country woke up to the horrific news of Kaur's death by suicide in New York following years of domestic abuse. Soon after, a clip of her last video before her death, in which she narrated her ordeal, went viral on social media
The family of the 30-year-old Sikh woman, who hailed from Uttar Pradesh's Taharpur village, cannot believe that she's no more. Kaur died by suicide on 3 August after alleged physical and mental torture at the hands of her husband for close to eight years.
She is survived by her two daughters, aged four and six, whose custody currently lies with Sandhu. While the husband and daughters are currently in Richmond Hill, New York, his family is in UP's Bijnor.
"I had gotten them married with much fanfare in 2015, didn't spare any expense," a teary-eyed Jaspal Singh said.
Torture for not having a son, demands of dowry – Mandeep's family recounts the horror that her marriage was while still coming to terms with the news of her death.
'The Beating Began Shortly After Their Marriage'
Jaspal Singh said that a short while after the couple's wedding, Sandhu started beating up his daughter.
"We told his parents about what was going on as well, but they didn't do anything about it. On the contrary they said, 'It is your daughter's fault,'" Singh added.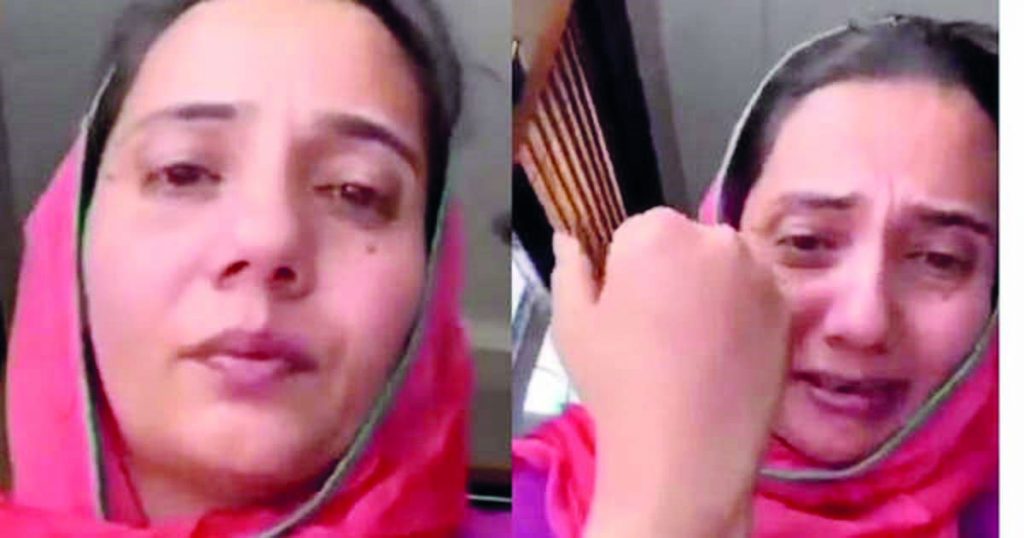 Kaur's younger sister Kuldeep Kaur said that after her sister's marriage in 2015, her in-laws started demanding more dowry.
"Mandeep got married on 1 February, 2015. We gave her in-laws a car in dahej (dowry). She was happy for some time, but soon Ranjodhbeer and his parents started demanding more dowry. As a result, the two started fighting," Kuldeep said.
The couple had moved to New York around two-and-a-half years after their marriage, but the physical abuse started much earlier, Mandeep's family alleged.
In the US, Sandhu started out by driving a taxi, but later bought a truck and started working in the transport sector.
"Ranjodhbeer started torturing my sister a lot in New York. He would constantly beat her up. Earlier whenever there were fights between them, me and my mother would help resolve them. But when matters started getting out of hand, we called his parents and asked them to make their son understand," Kuldeep Kaur said. 'In-Laws Demanded Rs 50 Lakh to Take Care of Granddaughters'
Kuldeep Kaur further said that Sandhu and his parents were upset that Kaur was not conceiving a son and demanded Rs 50 lakh, saying that only then can they take care of the couple's daughters properly.
She also described a horrific incident in which Sandhu abducted his wife in a truck and beat her up.
"One day he abducted her in a truck and thrashed her badly. She sent me several photos of the bruises. I was extremely hurt after seeing the pictures," she said, adding that she urged her parents to take immediate action.
"My father then filed a complaint through his friend. As a result of the complaint, the couple were separated. But my sister made a compromise, and asked us not to take action against him anymore. She also started hiding facts from us," Kaur's sister claimed. The family also alleged that Sandhu would get drunk and beat his wife up, and would have several extramarital affairs in New York.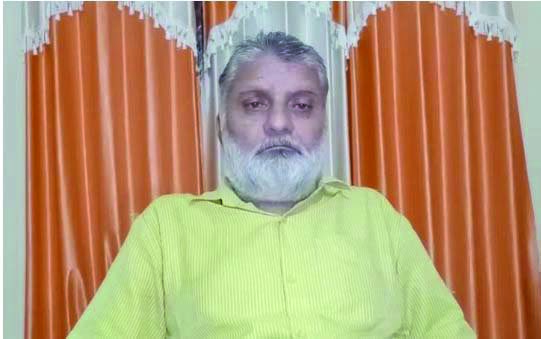 Appealing for help, Kaur's father said that the family wanted to conduct her last rites as per their customs and traditions.
"We appeal to the Indian government, to Prime Minister Narendra Modi to help us. The body of my daughter should be brought here or we should be given permission to go to New York to conduct her last rites. We also want custody of her two daughters so that we can take care of them.
Jaspal Singh, Father of Mandeep Kaur
Mandeep's Videos That Shook the Nation
Mandeep Kaur uploaded a video on social media, in which she was seen crying while describing the horrific ordeal she faced and the bruises and blood clots her husband allegedly inflicted on her.
"I am really very sad. It has been eight years. I have tried my best. I was beaten up every day. I have been suffering him and his beatings, thinking that he will improve someday. But no, he beat me up for eight years. Had extramarital affairs. We lived there (in India) for the first two-and-a-half years and it was hell."
Mandeep Kaur, in the video
"Then we came here. He would get drunk and beat me up. Sometimes he would beat me up even without being drunk. He would beat me up and on top of that, be with other women. I tried to put up with it for my children," she added.
In another video that has surfaced online, Sandhu is allegedly captured pushing Kaur onto a bed and strangling her as she cries for help. Kaur is heard saying – "I refuse to take this anymore."
After the incident came to light, people on Twitter called for #JusticeForMandeep, pointing how the case has thrown light, yet again, on the toxic culture that celebrates masculinity. They also tweeted videos of protest outside her house in Richmond Hill, with signs and posts on how society failed Kaur.
Sikh Women's Aid – an organisation based out of the United Kingdom – released a statement condemning the incident, adding that they are currently sitting on two domestic homicide reviews of Sikh women allegedly murdered by their husbands.
"If you are experiencing abuse or are unsure about what you are feeling, reach out for confidential, professional advise on helpline 03330901220 or email us at info@sikhwomensaid.org," the organisation added.
Courtesy: The Quint