The stages of frailty: Aim to delay the phase where nursing care is required
World Senior Citizens Day is observed the world over on August 21. Goan Observer speaks to DR AMIT DIAS of the Department of Preventive & Social Medicine, to understand the issues faced by senior citizens and how we can best handle the growing issue of frailty in senior citizens. As elders suffer from growing health issues their social and economic issues too get aggravated. Growing frailty in health takes a toll in the long run and several issues need to be dealt with by medical and health professionals familiar with what bothers their patients…we need to step up for the future.
GOAN OBSERVER: What do you think is the most important area that we need to focus when it comes to improving the health care of elders?
DR AMIT DIAS: I think we undoubtedly need to focus on PREVENTION of disease. Prevention, as the old saying goes, is much better than CURE. However, for prevention, we need to start our interventions early and promote the concept of Active Aging. Goa has a rapidly aging population with almost 10% above the age of 60 years. It is indeed a privilege to get older, not everyone gets to get older! At the same time, we need to think in terms of developing comprehensive and integrated geriatric care services, making our institutions age-friendly, and develop the concept of senior citizens assisted living and long term care. We need a National Institute of Aging and a dedicated department dealing with ageing and welfare.
Remember, active aging makes the difference. In the medical world we now recognize the concept of FRAILTY. We do not wait for people to fall sick, but we need to recognize the "at risk individuals" and intervene in order to delay the onset of disease, help them stay independent and functional as long as possible.
This year the theme for World Senior Citizen's Day is "Stepping Into the Future," with a focus on keeping our seniors functional and tapping into their talents and contributions to society. Ensuring that older people have equitable access to health care and other essential services essential for healthy aging for all.
Q: Can you explain the concept of frailty in seniors?
A: Frailty is a clinically recognizable state of increased vulnerability, resulting from aging associated decline in reserve and function across multiple physiologic systems such that the ability to cope with everyday stressors is compromised. Low grip strength, unintentional weight loss, low energy, slowed walking speed, low physical activity, all this helps identify frailty. The prevalence of frailty increase with age. It is around 4% around the age of 65 years and 25% in the 85+ age group.
Let me explain with an example. Robert is 75 years old and complains that he has broken three porcelain tea cups in the last one month and he was finding it difficult to hold them, they just slipped much to the annoyance of his wife. Sumati is 67 years old and has diabetes, she noticed that she was unstable on her feet and almost had a fall three days ago. Now she is afraid of falling and sits at home most of the time. Both seniors in the examples may be considered to be frail, and with a some simple exercises they may be helped to become better when dealing with their growing frailty.
A health check-up for ruling out the possibility of stroke or Parkinson's disease and grip exercises for Robert can help him regain his functional ability and increase intrinsic capacity. Similarly, Sumati would benefit from a health check-up, review of her diabetes medication and checked for peripheral neuropathy (damage to the nerves due to diabetes). Steps should be taken to prevent further damage and also consider the use of assistive devices to help improve intrinsic capacity and functional ability.
Frailty is a vulnerable phase. However, with the right interventions at this phase one may improve the quality of life of senior citizens and help remain functional. Exercise is one such crucial intervention.
Q: Any precautions to be taken by older adults while exercising?
A: Yes, one has to be always careful. One needs to take precautions to prevent falls and over-exertion. Always consult a doctor to understand the extent of the exercise that is suitable for the person. You can choose from a range of exercises from brisk walking, to zumba, to yoga and exercises using a chair, etc. Make sure the ground is not slippery or wet, especially during the monsoon months. Wear appropriate non-slip footwear. Do not overdo the exercises and avoid if there is pain, breathlessness, chest discomfort.
Exercises improve balance, strength and helps in prevention of falls and fractures in frail elders. In my experience, I have found singing and dancing to be very effective motivators for elders to exercise. Especially in Goa where music runs in our blood. Meditation and gardening are other activities that seniors can indulge in to help them with movement, concentration and improvement of cognition. There is a lot of scientific evidence to back up the importance of physical activity in helping frail older adults.
Q: Tell us what you have gathered from your research on elders in Goa?
A: My latest work involves a study on the prevention of depression in late life. It's called the DIL study which stands for "Prevention of Depression in Late Life." For this I have been speaking to a number of elders, asking them about what they fear the most in life. Almost all of them stated that it was the fear of being dependent. "I should not be bed ridden," they said.
We have Memory Café programs for seniors. Last Monday on Independence Day I highlighted the same theme as part of my SIP of the day. All elders want to stay independent and for this they need to stay active. Independence does a lot to prevent disease as well as boost self-esteem and self-worth. Dependence and loneliness is one of the biggest challenges facing the aging community today.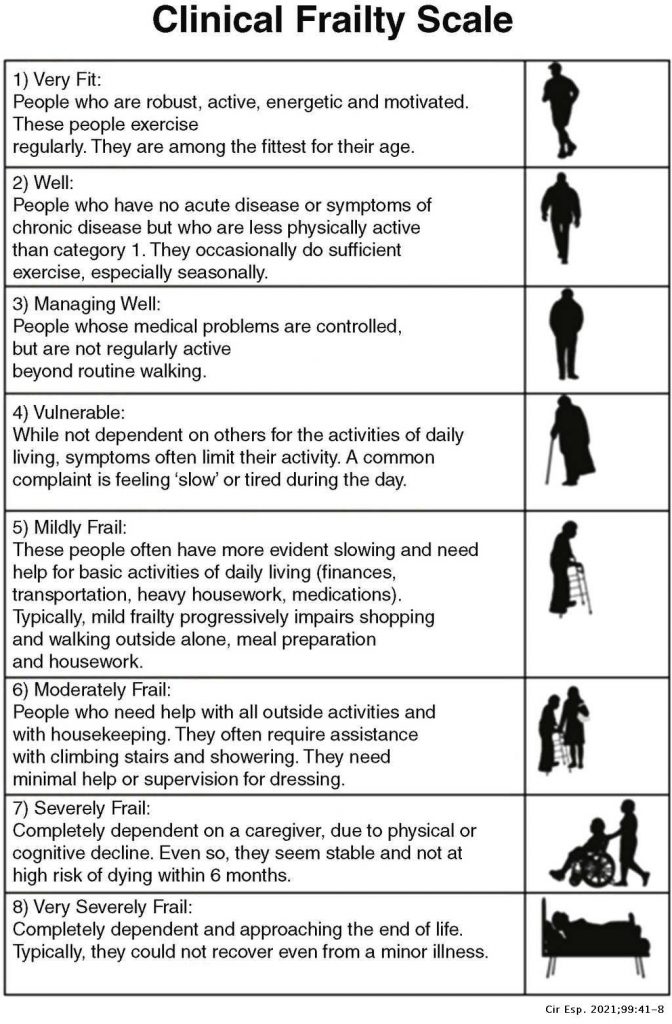 Q: What about technology and the elderly?
A: Digital technology is designed to help people and make life easier. Today you can pay your bills, do your bank transactions, send e-mails, connect with friends, do video chat on your phone itself. Our phones can help us with directions while driving, help us connect with friends and loved ones living far away and a lot more. This seems like a boon for those who are frail.
However, the fact is that the senior citizens are often overwhelmed with new technology that is available and confused about how to deal with smart phones, tablets, net banking and other gadgets. Senior citizens often feel incompatible with the modern internet dependent world and this feeling may make them feel inferior to others.
The younger generation has a role to play in patiently teaching seniors how to make the best use of technology. There are a lot of success stories in this area. As mentioned earlier, we have a weekly session for seniors on our virtual platform Memory Café where elders are using the Zoom platform to connect and they are taught various skills which include learning to use technology — and at the same time be aware of cybercrime.
Q: What is the message going out this World Senior Citizen's Day?
A: Let's stay active and focus on adding life to the years of our seniors. Active aging makes the difference and fights frailty. Moving is not only good for physical health but also for emotional wellbeing. The COVID-19 pandemic affected all of us and the seniors were affected the most as they were most vulnerable and affected by the social distancing practiced for preventing the spread of the pandemic. With significant advancement in medical interventions, we are living longer. Retirement is not the end of life. There is a future to look forward to and we need to step up for the future.
The World Health Organization (WHO) has an interesting Concept of Integrated Care of Older People (ICOPE) which is designed to address the issues surrounding frailty and intervene early to improve the quality of life of our seniors.
On World Senior Citizen's Day, let us all celebrate "Healthy Aging" and reach out to our seniors in need of our time and help. Count your life by your smiles and not tears. Count your age by your friends and not your years. There is a lot of good happening around us. The nation has a health program for the elderly. In Goa the Goa Medical College & Hospital has an exclusive Department of Geriatric Medicine to provide comprehensive care. It is a collaborative effort and everyone needs to contribute towards adding life and cheer to the aging generation!
(Dr Amit Dias is a senior faculty at the department of Preventive & Social Medicine at the GMC and has been involved in the development of several award-winning interventions for the elderly. He has an MD in Preventive Medicine and a PG diploma in Geriatric Medicine. He is also part of the Guideline Development Committee for the World Health Organization for Integrated Care of Older People (ICOPE) program and the aging initiative for using mobile technology for improving elder care.