THE "WAGRO' TEAM….. (L-R) Amey Simepurushkar ( cinematographer), Venkatesh Lagji (editor), Sainath S Uskaikar ( director), Sobita Kudtarkar (actor), Shravan Fondekar ( actor), Rajesh R Pednekar ( producer). 'Wagdo' will be screened at November 26 at 6pm at Inox Screen 2, not to be missed!
The 53rd International Film Festival of India is on the way and as usual the akash neem trees are blooming over profusely down the Campal promenade in capital city Panaji, where the festival takes place every year. This time I'm going to make some time to see some Konkani films and especially filmmaker Sainath Uskaikar's "Wagro" which translates to "Place of Sacrifice" and says the vivacious young filmmaker, "You will see how it is a different kind of sacrifice about two young people who live together and decided to part…it is all about how human relations function." "Wagro" is a 10-minute film and more like "a short feature film" he explained in a conversation last week when I was introduced to him.
For the record "Wagro" is reportedly the only Konkani short film which will feature in the Panorama section of IFFI this year and he informs me that it will be screened as per schedule on November 26 at 6pm at Inox Screen 2, make a note of it for please for "Wagro" will stir up my senses about life and living and much else to do with two human beings and the decisions they take.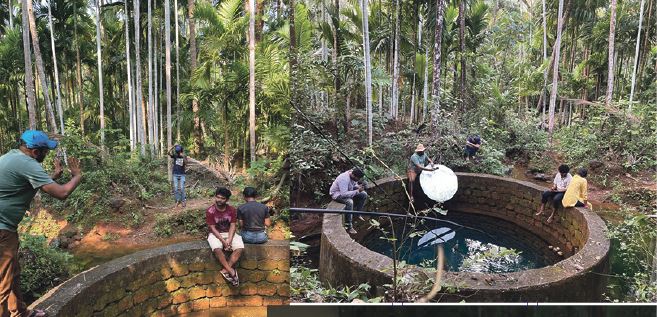 It's his mother who titled the short film, says Sainath who is based in Porvorim, and he is still an FTII student he exclaimed, "I am still studying filmmaking although I'm an electrical engineer in telecommunications, I find being an engineer helps me to make better films for a lot is dealing with the same systems!" He had taken up the challenge to make "Wagro" for the Sixty Hours competition in making films in Konkani.
Luckily his film was selected for IFFI Panorama and "I must tell you yes, "Wagro" was titled by my mother, I want my mother to be happy, she titled my film, she supported me all the time in whatever I wanted to do…" Despite the ups and downs and financial constraints of making a film after one's own heart, says Sainath disarmingly, "My heart is still intact!" Sainath Somnath is clearly a filmmaker to watch out for.
Queried about how films as we know them to date are going out of fashion and giving way to smaller screens courtesy newer cinema technology, he quipped, he doesn't think filmmaking will ever die out for there is room for all kinds of films, long, short, fiction, non-fiction, people now have more choices on how they want to entertain themselves. He is grateful that that it is Rajesh Pednekar who has helped him with post-production of his short feature film vis-à-vis sound and color and all the other things which fine-tune the presentation of a film for a critical international film festival – that's the place where filmmakers may hope to win an award, be wider noticed or their films. Films are very organic, he says, and IFFI offers a platform for filmmakers of all genre.
IFFI excitement is now getting palpable in the media although we don't see much happening in the usual razzmatazz dressing up of capital city Panaji yet! IFFI dates are from November 20 to 28 so be sure you are filling in the dotted line to get your delegate passes in time to catch the first films of the festival which are sometimes the best and can make the entire festival for you if you're a film connoisseur, buff, amateur lover.
I CAN'T wait for IFFI to be in town so that I get can get my annual excuse to run away from work to do nothing but see films from dawn to dusk — or so to speak euphemistically, it's a break like no other! On that note it's avjo, selamat datang, poiteverem, au revoir, arrivedecci and vacuum yeta here for now.
—Mme Butterfly