CONTRAST: Unlike other states where there are clashes, killings and lynching on mere suspicion of transport of cattle, Goa Chief Minister Dr Pramod Sawant, has permitted the import of more buffaloes as beef is the stable diet of a significant majority of the Goan people.
By Rajan Narayan
If Goa can allow free import of buffaloes and maintain communal harmony between all communities and castes, why can't the rest of India follow the example of Goa? We commend Chief Minister Pramod Sawant for maintaining the tradition of secularism by his predecessor, the late Manohar Parrikar.
UNLIKE the chief minister of other states Goa's Chief Minister Dr Pramod Sawant Sawant liberalized the import of buffaloes. This is because there is a severe shortage of buffaloes and buffalo beef, to be distinguished from the sacred cow, which is the basic diet of the Catholic and Muslim communities and even a large number of Hindus. This is in sharp contrast to the states of Rajasthan and UP where there are communal clashes and even lynching over the mere transport of cattle, forgetting about sale and consumption of meat.
Unlike in other states in the country, there are no fights between castes in the state of Goa. In fact, Goa is the only state in the country which has virtually no schedule caste. In other words no Harijan or no untouchables. This is why to fulfil the statutory mandate a constituency has taken by rotation to represent the scheduled caste. Last year it was Pernem. We do not know which constituency in the next elections. Unlike in the other states, Goan villages are not divided into Brahmin and Shatriya (soldiers) and Vaishya and Harijan. There are no caste wars in Goa.
The credit for uniting all the non-Brahmin communities into a collective group should go to the first chief minister, Dayanand Bandodkar. Dayanand Bandodkar created the Bahujan Samaj which included all the communities, regardless of whether they were fisher folk or iron mongers like the Chari who were basically in metal work and are amongst the most artistic communities in Goa.
It is only much later that some groups from within the fishing community started calling themselves Maratha Samaj. The virus of reservations has never contaminated Goa unlike in other states.
Admittedly, the original people of Goa, the tribals, who include Velip, Gaudi, Kunbi, Dhangar have been discriminated against. According to the Constitution all tribals are entitled to reservations in educational institutions and jobs in proportion to their population. After a number of sittings of the National Tribal Commission, 12% reservation was granted to Gaudi, Velip and Kunbi. Dhangars have not yet been included. What is unique about Goa is that both Catholic tribals and Hindu tribals fought unitedly for reservations for the community.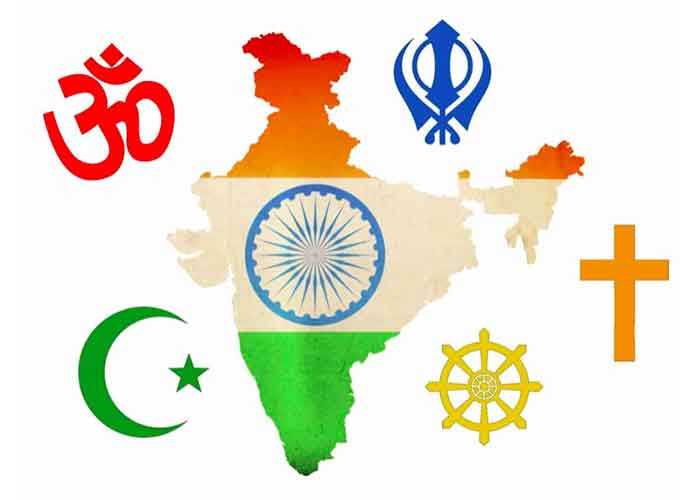 MAHARASHTRA VIRUS
IT WOULD appear that Goa has caught the virus of Maharashtra, Rajasthan, Uttar Pradesh and other states. In all these states the socially advanced communities like the Marathas and the Jats have been dividing reservations for the economically weaker sections among them. This is primarily because agriculture is on the decline due to mechanization and generation next want to be engineers and doctors.
In Goa the Bhandari are the most socially and economically advanced section of the backward class communities. To show how forward they are look at Union Minister for Tourism Shripad Naik and Ramakant Khalap (former Union minister for law). In an act of assertion, the Kundaim Math which is presided over by Sadhuguru Brahmeshanandacharya who is now global and gets felicitated as far away as the United States.
The Bhandari like the Jats had sought reservations under the economically weaker sections of society. There are two problems here. The first of this is the total number of reservations cannot exceed 50%. A second problem is that there is no data available to identify economically weaker section Bhandari. The Goa government has included the Bhandari in the other backward classes. However, the issue may flare up again in view of the Supreme Court judgment, where by a majority bench of the court favored 2.5% reservations for economically weaker sections.
There have never been any communal clashes in Goa. The Hindus, Catholics and Muslims have lived in harmony. They have absorbed the lakh of migrants who have come from various parts of the country such as UP, Bihar and even as far away as Nagaland. When a senior Parsi leader was asked if the immigration of Parsi would affect the Gujarati communities in Vapi and Surat where they settled early in their migration, he replied "we are like a small spoon of sugar. If we are mixed with the rest of the kheer we only make it sweeter."
Something the Parsi community has proved by in deed and not just with words as the biggest charitable institutions in India are owned by Parsi industrialists. Tata Sons, the holding company of the Tata group of companies, is primarily owned by Tata Charitable Trust.
Chief Minister Dr Pramod Sawant, successor to the late Manohar Parrikar, has refused to permit Pramod Muthalik who heads the Ram Sene, into Goa. Muthalik had attacked a pub in Mangalore where information technology workers were relaxing. Muthalik is also accused of vandalizing churches in Mangalore and South Karnataka. Though repeatedly Muthalik tried to enter Goa and set up offices, Parrikar said "No." Pramod Sawant has followed the example of Parrikar.
GOA ATTRACTIONS
Why is Goa the most attractive destination for those who want to relocate from Mumbai or Delhi? Why is Goa the most attractive wedding destination? Why is Goa the most attractive beach destination? Increasingly Goa is also becoming a destination for heritage tourism and for inland tourism which includes visits to spice farms and heritage houses, etc.
MANOHAR Parrikar took the initiative in making Goa not just a tourism destination but a cultural destination. Parrikar persuaded the then Information & Broadcasting Minister Sushma Swaraj to make Goa a permanent venue for the International Film Festival of India. It was Manohar Parrikar who started the DD Kosambi memorial series of talks although we hear this festival of ideas is mired in controversy this year and is not happening.
DD Kosambi, an internationally known mathematician, was the father of the Konkani movement. Thanks to these talks Goans get to listen to listen to national and international intellectuals. This is year Gyanpeeth award-winner Damodar Mauzo was set to lead the Kosambi talks.
IDEAL GOA
HAVING created the environment for Goa to be a cultural and literary destination it is a fact that Goa has been attracting more and more writers to come and settle in Goa. Sunil Kant Munjal, chairperson of Hero Enterprise, founded the annual Serendipity Festival in Goa which draws lots of visitors.
Long before all this The Sunaparanta Goa Centre for the Arts was founded by Dipti and Dattaraj Salgaocarch, it hosts artists and events to do with the promotion of the arts. Last but not least of all Goa has the Sunburn festival of dubious musical value. Tourists love Goa and most of them may drink and get high on the beaches but there have been no violent communal clashes. In Drishti, Goa has its own Baywatch, which time and again rescues tourists and visitors who get into troubled water on the beaches of Goa. If there is paradise on earth, it is Goa.
Pramod Sawant has inherited the Golden Goa called Sunaparanta. He has inherited a land where people believe in living together in peace, harmony, amicably. Where people make no distinction between bhaile and bhitorle. There is of course some grumbling to the contrary but all the grumbling has never escalated into bloody violence.
It is Chief Minister Pramod Sawant's duty to leave behind to generations yet unborn the Goa their grandparents and parents inherited. Hopefully a Goa where he will repair some of the damage caused by illegal land grabbing and rampant corruption.