SHRUNK: This year the capacity for viewing films by delegates and media representatives has shrunk with the Kala Academy, the largest 900-seater auditorium, being under year long repairs. Goa is the only state which owns a multiplex commissioned by the late Manohar Parrikar in his anxiety to complete auditorium infrastructure for the first IFFI in 2004.
By Rajan Narayan
My links with cinema go back to the first competitive film festival held at national capital of New Delhi. Shockingly, BC Chopra, then a leading producer, called Hindi films "randi ka pesha." This provoked a revolt at a seminar on cinema on the lawns of the Vigyan Bhavan.
I FIRST got involved with films in the 1970s in Bombay. It was fashionable, particularly with the Left-minded to see the new wave films. There used to be a small auditorium near Marine Lines in Mumbai called Tarabai Hall, which screened films made by unconventional filmmakers like Basu Chatterjee, whose "Rajni Gandha" was about ordinary middle-class romance as against all the nakli glamour of the big stars. It was organized by a film society headed by the actor Kabir Bedi, who had migrated and acted in several Italian and American films. Tarabai Hall specialized only in screening unconventional or so called art films made on small budgets.
The Film Finance Corporation was the predecessor to the National Film Development Corporation (NFDC). There was a big controversy on whether the FFC should only fund new way films like "Duvidha" by new filmmakers like Mani Kaul and Kumar Sahani. I personally believe along with several others that even unconventional Hindi films like "Namak Haram" made by Hrishikesh Mukherjee should get financial help.
The logic was that any film with a sensible theme should be considered for financial help irrespective of whether it had the big well-known stars or unknown actors. The theme and content matter of a film and not its star value should be the basis. But there were some snobs who thought only only avante garde films which the aam adami did not understand should be financed by the NFDC.
SENSIBLE OR NO SENSE
I RECALL being invited to be a judge of the Filmfare Critics Award. This was primarily meant for non-commercial films. The primary contest was between Mani Kaul's "Duvidha which was very pretty but made no sense. As far as I was concerned the best of the 22 films which we watched was "27 Down," which used the suburban train as a metaphor for the monotony of a train commuter's life in Mumbai. It was the same routine every day. Catch the 8.22am local to reach VT station at 9.45am, then catch a bus to your office wherever it was located downtown Mumbai. In the evening it was the same route except that it would be a 6.05pm local back to Virar, a distance suburb which was 40km from the work place. Virar is better known as the home suburb of the filmstar Govinda.
I insisted the award should go to "27 Down" by Awtar Krishna Kaul which was released in 1974, the filmaker unfortunately died at a very young age. The then "Times of India" editor Dilip Padgaonkar who had studied in France and was a social snob insisted it go to "Duvidha." When the award went to "27 Down" he was furious, he called me a young Judas at the feet of the new wave Indian cinema.
My association with films goes back to 1976 and may be traced to the first competitive Indian International Film festival held in Delhi. I was invited as a delegate by the Directorate of Film Festivals. Never having gone to Delhi before I was not prepared for the bitter cold out there. The opening film was "The Godfather" directed by Francis Ford Coppola. There was a seminar organised at the Vigyan Bhawan which was then the top auditorium in Delhi and it is here that BR Chopra called films "randi ka pasha" (work of prostitutes).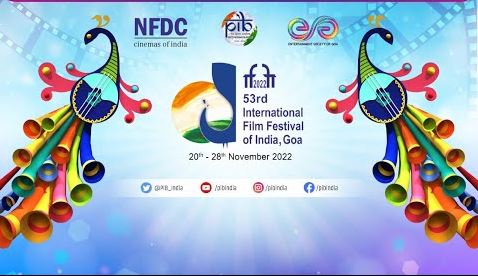 Many of us including Basu Chatterjee, Mrinal Sen, Hrishikesh Mukerjee and others walked out and held a parallel seminar on the lawns of the Vigyan Bhawan. The remarks of Baldev Raj Chopra were condemned, particularly since they came on an important national occasion like the film festival. I recall writing an article for the "London Times" on the controversy over the parallel cinema and getting paid 500 pounds in 1976.
ENTER MANOHAR PARRIKAR
CUT to 2004. When the first competitive International Film Festival was held in Goa. Due to the insistence of the late chief minister of Goa Manohar Parrikar, who managed to persuade the then Information & Broadcasting Minister Jaipal Reddy to hold the festival in Goa. Till then the festival was a wandering festival being held in various cities in turn. Parrikar was more ambitious and wanted Goa to become the permanent venue of the IFFI. He wanted Goa to be identified with IFFI just as Cannes is in France as the most prestigious film festival.
Having persuaded Jaipal Reddy, Parrikar went about creating the infrastructure for IFFI in a frenzy. Which was needed because the festival was only six months away and Goa did not have a single auditorium worthy of an international film festival. Yes, every town and city in Goa has local tiatr and drama but these auditorium places were moth and rat eaten and bed bugs thrived in the seats – not fit for international delegates.
Goa is the only state in the country which did not have a multiplex at that time. Parrikar did not trust private parties and so demolished the old municipal market to build the current showpiece which is a four-screen INOX auditorium complex. It was then franchised out to Gujarat Oxygen for regular commercial film screenings until IFFI came along. The Entertainment Society of Goa was established and it took charge of managing IFFI.
In his anxiety to create better and more infrastructure, Parrikar demolished the oldest football stadium in Panaji, the Dayanand Bandodkar football stadium. The grand old buildings of the old Goa Medical College in Panaji were commissioned to accommodate various activities of IFFI, for example, quarters for the Entertainment Society of Goa, Directorate of Film Festivals, the Press Informational Bureau, etc.
Parrikar personally supervised the makeover of the infrastructure and also had roads resurfaced and gutters re-done. I recall that at that time there was a very important information technology meeting on where top IT leaders like Azim Premji, Narayan Murthy and other investors present, but Parrikar was busy inspecting a nallah for IFFI. He was very obsessed with making IFFI a grand affair in Goa.
AAM AADMI JOYS
FOR the janata or aam aadmi entertainment huge public grounds were cleared at the National Water Sports Grounds at Miramar beach. The Kala Academy was renovated then at a cost of Rs24 crore. The jetty at the Kala Academy was built at a cost of Rs10 crore and subsequently every year renovated so that delegates staying at the Taj Aguada could come to Panaji by boat. The jetty is repeatedly renovated but in my knowledge it has never been used for the purpose it was built.
It was Parrikar's ambition to convert IFFI Goa into another Cannes festival of France. Parrikar managed to get the then Information & Broadcasting Minister Sushma Swaraj to declare Goa as the permanent venue of the film festival later 2012. Regrettably, despite promises of creating a separate infrastructure for IFFI, even the existing infrastructure got reduced on the eve of this year's ongoing 53rd edition of IFFI.
Repairs commenced at the Kala Academy more than a year ago. The Kala Academy used to be the venue for opening and closing ceremonies initially and later on served for screening opening and closing films for IFFI. More importantly, Kala Academy has the largest auditorium for screening IFFI with its capacity of 900 seats. More than all the seats at INOX. Now there is an controversy between the Charles Correa Foundation and the Minister of Culture Govind Gaude about the present renovation going on.
All this aside the fact remains that the Kala Academy is not available for the use of IFFI this year and there are only the four auditoriums at INOX Panaji and three more smaller venues at the Mall De Goa INOX premises.
RUINED BANDODKAR STADIUM
TILL the Dr Shyam Prasad Mukerjee In-door Stadium was built IFFI's opening and closing ceremonies was held in huge air condition tents put up at the ruined Dayanand Bandodkar Stadium grounds in Panaji. I still recall the shirtless Salman Khan being raised on state on a wooden plank.
This year sensibly the opening ceremony has been separated from the opening film. In any case, most folk who go to the opening ceremony go for the entertainment and to see the film stars and celebrities and not the films. Alas, it was the other way around this year with the opening film screening at all the INOX auditorium from 2.30 pm and since it was two hours long, afterwards it was a hectic effort to rush to the Dr Shyama Mukherjee In-door Stadium to catch the inaugural function which was scheduled at 5pm but it started later from all accounts and went on till 10.30 pm in the night and later on it was a mad bedlam outside the stadium to get home.
Clearly, this 53rd edition of IFFI is now only for a younger lot of delegates who are extremely computer savvy and can book and cancel films for themselves in a jiffy with ease. I saw this also during the Covid-lockdown period, how those who were digitally versed got done things done for themselves very well. Only the older generation struggle with their smart phones to book IFFI films for themselves online with or without help, the last resort being going to the INOX venue to ask help from the counter staff here. But all booking must be done online only strictly speaking. Otherwise you may not see a film, any film.
Amusingly I watched my better half struggling and grumbling about the headache of booking tickets on her smart mobile phone. It is high time the ESG realised that not everyone finds it easy to be digitally educated or trained and seniors make up quite a chunk of the delegates contingent. Senior delegates are more than ever disgusted with IFFI booking woes this year. Disappointed they skip films they want to see and see films they would otherwise not see.
Manohar Parrikar talked about turning Goa into Cannes. I assure you that the Cannes which I have visited has no dangerously dug-up roads for delegates to negotiate while making it for a film at the INOX complex in Panaji or Mall INOX at Porvorim. From what I understand there are at least 30 dug up roads in the heart of Panaji city which makes up the venue of 53rd IFFI. One would be forgiven for getting the impression that IFFI is turning into an archaeological expedition where delegates are wandering around looking for their destination of choice. Our super-efficient chief minister could have at least made sure the beaches were cleaned up and the roads and streets in Panaji repaired and smoothened out in time for IFFI?
The latest we hear is that IFFI has been totally commercialised and NFDC is rolling all the way to the bank. In previous years the selection of films were done by the Directorate of Film Festivals, a body of discerning film people who knew their films old and new around the world. Nowadays IFFI too has become a kharedi yatra in the form of the National Film Development Corporation. NFDC's job is not to offer good cinema but to market Hindi potboilers. No wonder Ajay Devgan, Sunil Shetty, Paresh Rawal, Varun Dhawan, Sara Ali Khan, etc, were the chief guests for the IFFI opening ceremony. Shettys, who are traditionally traders, symbolize NFDC aptly.