MILK REVOLUTION: Contributing to the health and wellbeing of people worldwide through a range of top-quality milk products.
By Rajan Narayan
The architect of the 'White Revolution' Verghese Kurien is still successfully competing with other leading dairy milk products made by global giants like Nestle and Cadbury. Ironically, Amul's boss Verghese was a nuclear physicist. It was Verghese Kurien who set up a milk co-operative society on an unprecedented scale and the rest is history to this day.
THE Amul group of dairy products which include not only pasteurized milk but the world's best chocolate (including the dark bitter-sweet chocolates of good health), range of cheese and in fact every possible dairy product was not started by a dairy farmer or a veterinarian as is the usual course. In the early 70s, the then Prime Minister Jawaharlal Nehru decided to offer attractive incentives for Indians who studied abroad and returned to their mother country India.
Among those who accepted the offer was the late Dr Wilfred D'souza (a former chief minister of Goa) who at least worked in Belgaum, before taking charge of Asilo Hospital in Mapusa. Unlike in the case of the good Dr Wilfred D'souza, Dr Verghese Kurien was a nuclear scientist posted out in a rural area in in Anand taluka in Gujarat.
What would a nuclear scientist do in an agricultural boondocks? Dr Verghese Kurien accepted the challenge. It is not as if a nuclear scientist cannot be innovative and create new empires. Dr Kurien was shocked to see the huge quantities of milk being produced in the Khaira district of Anand in Gujarat and going waste because it was not pasteurized for want of an industrial facility.
He decided his first step in his job was to install pasteurizing machinery. He did not depend on the State government of Gujarat or the Central government for funds to create the by now legendary Amul empire. His brilliant brainwave was ot set up a co-operative model which would have far-reaching happy results – because the profits were honestly shared with the people who did the hard work of milking their dairy cows and supplying surplus stock to the Amul venture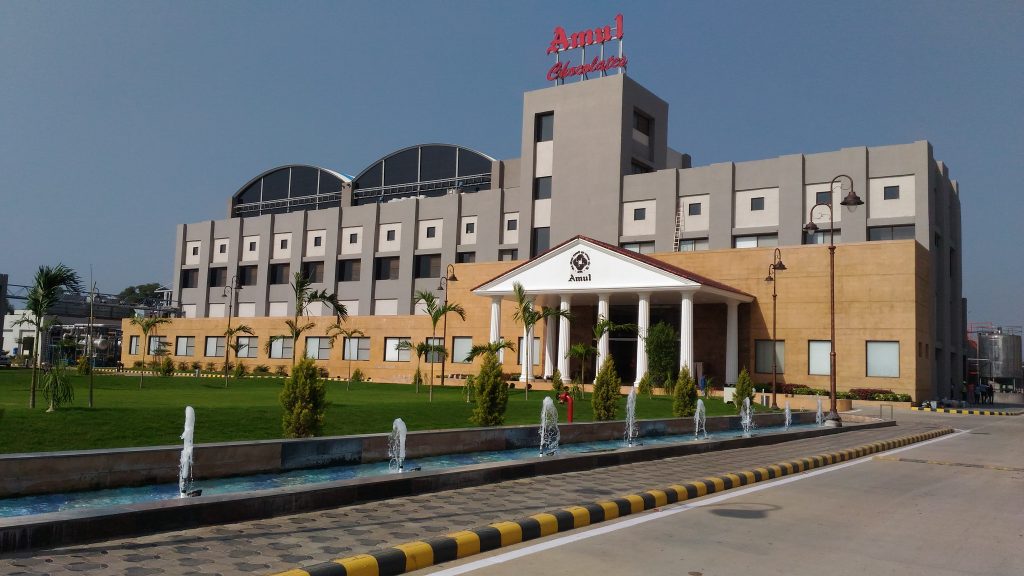 .
THINKING BIG
FROM such small beginnings there was no looking back. Steadily Amul grew to be a giant as Kurien took the decision to expand their product line to cover a gamut of dairy products for the urban residents of India. He thought if England and Europe could make chocolates, why not India? He started with the pure and simple Dairy Milk chocolate and now Amul manufactures some of the widest and best range of premium chocolates, including coveted cocoa-enriched and low sugar bitter-sweet dark chocolates of various degrees.
Kurien believed in backward and forward integration and making consumers buy Amul, only Amul range of dairy products. He decided that Amul would manufacture not only the popular pizza cheese mozzarella but also cheddar, gouda cheese. No need to buy the imported versions when the fresh Indian cheese of similar quality was available and more economical buys. Today you may find Amul cubed cheese, small nugget cheese for sprinkling on your bun or chapatti to enjoy a delicious protein-rich chapatti meal.
There are also the ever-popular masala milks, lassi, buttermilk (chaas) – best nourishing thirst-quenchers. Amul condensed milk goes into a host of confectionary and is the favourite refrigerator item number for making a cup of tea when out of fresh dairy milk and sugar at home. It's easy to turn out a kheer and various payasem with a tin of Amul condense milk and even evaporated unsweetened milk in cans – easy to open, just pull the key and peel away the foil and voila, you have a multi-use vital ingredient welcome in every kitchen. Amul shrikand and basundi may have competitors but Amul rules the roost with a turnover of Rs61,000 crore. Not to mention Amul butter which is a business empire in a class of its own and which goes near and far from the shores of the country…more people want only Amul butter, they have grown up on it.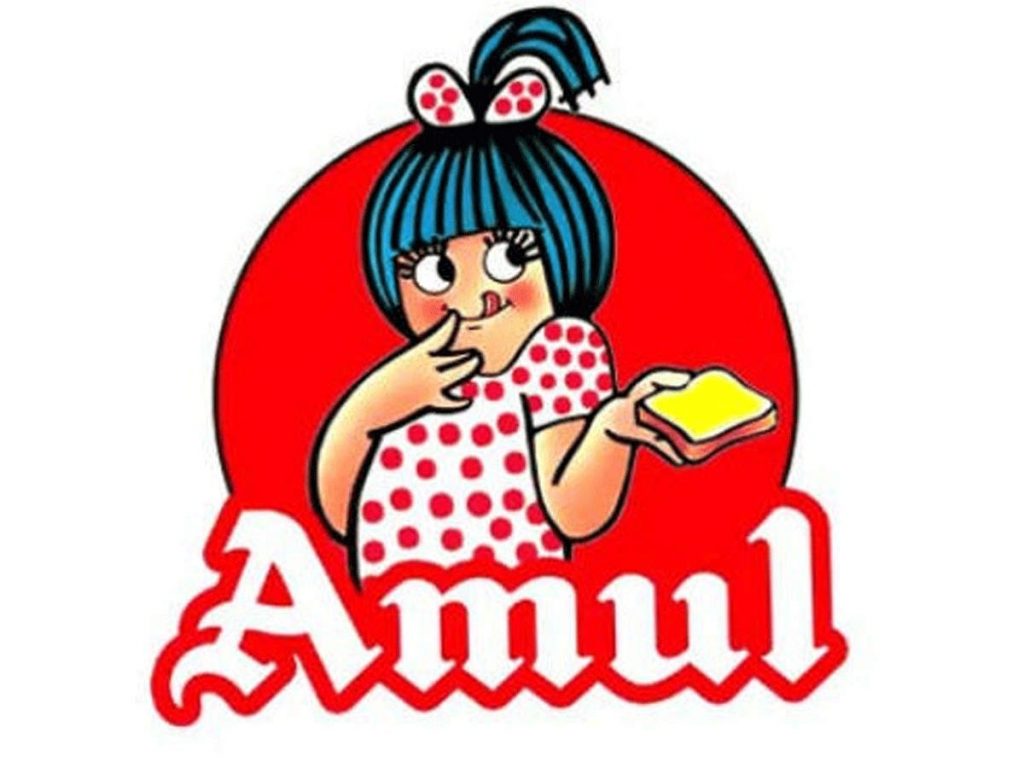 A GREAT REGRET!
ONE of my great regrets in life is that I never learnt how to milk a cow while at the Amul Headquarters in Anand. In the late 70s I'd had applied for a job of a general manager advertised by Amul and gone to Anand for an interview. The final round of interviewing was with the boss Kurien Verghese who asked me if I could milk a cow? I was taken around the Amul campus including the milk collection section, the pasteurised products, the chocolate factory.
Nisha Patel, the then general manager, took me to the great man himself. No, not at his large cabin or to his residence. I was taken to a cowshed and it is here that Verghese Kurien asked me if I could milk a cow and if I would like to try my hand at it? Unfortunately, I failed the test. This is perhaps why I lost the opportunity to work with the biggest dairy products company in the country.
This being the IFFI season in Goa it would be relevant to mention that the entire Amul story is captured in the film "Manthan" made by filmmaker Shyam Benegal. The film, much like the Khaira Co-operative Society story itself, was made not courtesy a producer or the government, but through contributions of a lakh dairy farmers of Amul. The film's star cast featured Smita Patel, Mohan Agashe, Naseeruddin Shah, Savita Bajaj, Girish Karnad, Amrish Puri, Kulbhusan Kharbanda and Anant Nag amongst others and it was shot at Jamnagar in Gujarat.
Being friendly with Shyam Benegal I was invited to watch the shooting of the film in Jamnagar. As a young journalist it was my first flight on an ancient Dakota aircraft which was extremely unsteady when a storm hit it. But we landed safely and were put up the bungalow of the local raja. The story of Manthan' revolves around how dairy farmers came together to form a co-operative society, despite stiff opposition from big dairy barons against the idea for it would affect their local exploitative business. Indeed, there is a scene in the film where the home of a vital member of the co-operative society is burnt by his rivals. Needless to say it is the filmManthan' which is a source of inspiration and launched other co-operative societies around the country.
WHITE REVOLUTION
TO conclude here and to reiterate it, it was the Malayali Syrian Christian genius, Verghese Kurien, a nuclear scientist, who gave birth to the White Revolution in the country. He was responsible for setting up the national dairy industry and also Mother Dairy in Delhi; no aspect of milk production and the market for its related products escaped his attention. From the quality of fodder to the mechanical milking of the cows – he hired the best technologists to set up his state-of-the-art factories to manufacture dairy products from pasteurized milk to chocolates to cheese to shrikhand and basundi, ice-creams and today's amazing line-up of offerings including the much-loved fresh fruit yogurts or frugarts.
If you are seeking inspiration, read up the Amul story.