WHERE IS THE NETWORK AT MOPA?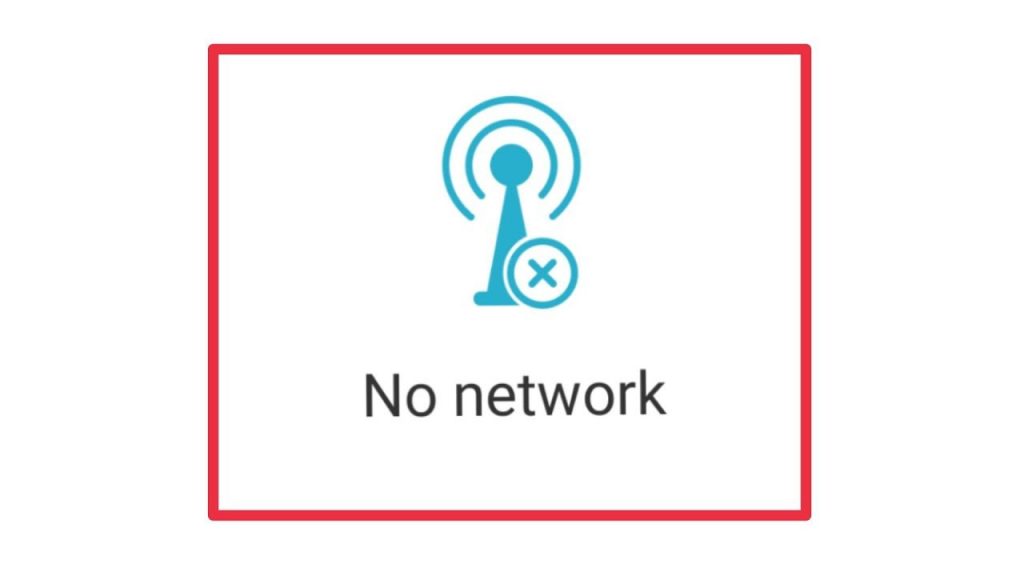 WHEN the first flight landed on January 5, 2023 at the brand new Mopa Manohar International Airport – nobody imagined there would be no network facilities available to them to communicate with their family and office folk. It is unbelievable but it is a fact now that something as fundamental as a communication tower has not been put up in the vicinity of the airport. Or if it is coming up it is now working.
With the first flights landing at Mopa airport passengers are going crazy with their mobile phones. With no network in place they are not able download the much-touted taxi app which government worthies are boasting about. Frustrated passengers had to walk all the way out of the state-of-the-art airport to find their own taxis and make their own deal to go wherever they wanted to go! Paying through their noses of course as usual. Both Dabolim and Mopa are on par vis-à-vis taxi services in Goa, at the mercy of taxi-drivers and their owners!
SUNBURN V/S HIGH COURT
THE Goa Bench of the Bombay High Court has pulled up the government for not enforcing noise control rules with regard to the Sunburn festival which took place in Goa from December 28 to 30, 2022. The high court has taken up the matter on public interest litigation filed by the various organizations. The division bench comprising Justice MS Sonak and Justice Bharat Deshpande observed that records placed before it show prima facie that decibel levels limits were broken happily and the authorities pretended they had no authority to take action.
COCHIN/MANGALORE TO TECH KONKANI
ON the initiative of Goa Governor Sreedharan Pillai, Cochin and Mangalore universities have agreed to introduce Konkani as part of the language syllabus taught. The Pilar fathers established the St Xavier's Education Society to promote education in states where there are a large number of Konkani-speaking people. Like it or not, the fact that there are more Konkani-speaking people in Mangalore than in Goa!
MORE SUV'S THAN PEOPLE?
AS against the population of Goa estimated at 15 lakh, including migrants, there are 35,579 sport utility vehicles (SUV) sold in Goa! Goa seems to be a big market for expensive high end cars including the SUVs and Mercedes. Mercedes sales have increased shockingly and in sharp contrast the sale of two-wheelers has come down. It would appear that it is the rich who benefited from the Covid-19 pandemic lockdowns, perhaps because of black money.
GOA FESTIVAL RUSH
THE Goa government under Tourism Minister Rohan Khaunte seems to be converting Goa into a festivals bonanza venue bank-rolled by the State government. After a string of festivals with the last one being Serendipity now comes the Purple festival dedicated to the disabled persons community in and out of Goa. A Thailand exhibition too opened on January 6 at the Dr Shyama Prasad Mukherjee In-door Stadium…the main objective presumably to provide shopping and entertainment to the domestic tourists anxious to enjoy the joys of Goa. Domestic tourists do not have to worry about all the litter they leave behind on beaches and other venues of course! Can Goa pass a law making it mandatory for tourists to pack up all their litter and take it back to their own home states for disposal?
KEJRI TRUMPS MODI
OUR Politician of the Year is undoubtedly Aam Aadmi party convenor and Delhi Chief Minister Arvind Kejriwal. Undoubtedly so! Prime Minister Narendra Modi may have captured Gujarat by an unprecedented majority vote, but he could not retain the Delhi Municipality. Kejri's movement for a Bharatdesh with better infrastructure for its own common people first, has also spread its wings to Punjab. Arvind Kejriwal's seems to be the only successful challenger to Narendra Modi's might so far!
DEAF BLIND CONVENTION INDIA 2023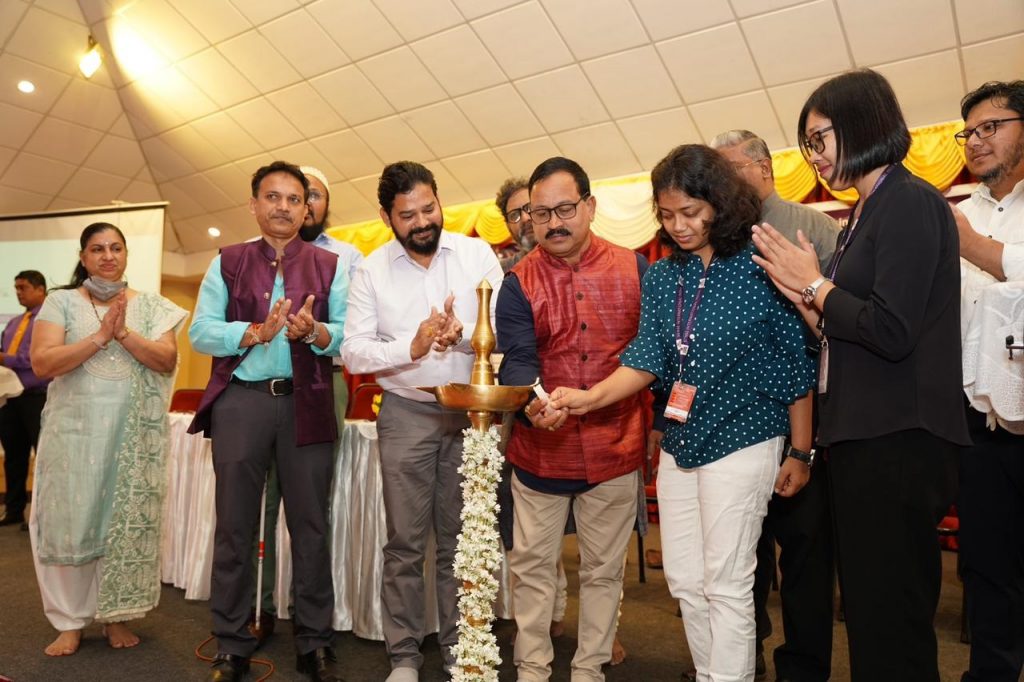 Goa's latest festival, the Purple Fest got under way on January 4 with the National Training on Deafblindness conducted by Sense International India for youth, adults with deafblindness, caregivers and educators. These were pre-events leading up for the main festival commencing on January 6, the festival with its string of events including a deaf-blind convention, was organized by the Office of the State Commissioner for Persons with Disabilities, Goa and the Directorate of Social Welfare, Goa in association with Sense International India and Caritas, Goa.
The convention was inaugurated by Minister for Social Welfare Subhash Phal Dessai, in the presence of Member of the Legislative Assembly Rajesh Faldessai, State Commissioner for Person with Disabilities Guruprasad Pawaskar and Director of Social Welfare Sandhya Kamat. Other present included special guests Akhil Paul (Executive Director of Sense International India), Sachin Rizal (Head Capacity Building of Sense International India), Shruti Lata Singh (Person with deafblindness and Specialist Network Support, Sense India), Fr. Maverick Fernandes (Director of Caritas) and Savio Fernandes (assistant director, Caritas). The convention was attended by 140 participants out of which 40 were adults with deafblindness, 40 caregivers and 40 educators for children with disabilities. The rest were trainees and resource persons.
The training organized by Sense International India, is known for actively engaging with 80,000+ persons with deafblindness and multiple disabilities across India to promote comprehensive development and to enable them to become active and contributing members of society. The national convention has been funded by Azim Premji Foundation, Bajaj Finserv, Dharamsi Morarji Chemical Co, Gas Authority of India, Kamal India Foundation, Sense International UK and Thomas Cook.
RAHUL KEEN TO BE PM?

THOUGH the Bharat Jodo Yatra does not talk about his political ambitions, the crowd he has attracted seems to have changed his mind. A coy, dimpling, smiling, laughing, hugging Rahul Gandhi has emerged and is now hinting that he has no objections to being prime minister of India. Unfortunately, none of the other political parties in the country are willing to support him for the top job. It's left to be seen if his ground level achievements will now match his achievements at the political hustings in the near future.
RISHABH PANT, NARROW ESCAPE
RISHABH Pant, who is emerged not only as India's best wicketkeeper-batsman but even as captain of the Indian team, has had a narrow escape. The Mercedes in which he was travelling towards Dehradun hit a road divider, turned over three times and caught fire. Pant managed to get the out by breaking the windscreen. He was helped by bus driver Sushil Kumar and conductor Paramjeet to get quick medical treatment and this ensured a miraculous survival. His injuries are not serious so he will play again for India.
SHIKHA PANDE IS BACK
THE Goa-based Shikha Pande, who studied at Goa Engineering College, is back in the Indian women's team after a gap of three years. Shikha, who is a fast bowler, is part of the India Air Force and is posted as squadron leader in Delhi. Her father is a Hindi teacher in the Central School at the Kendriya Vidyalaya at Verem.
MESSI FULFILS DREAMS
MESSI, the Argentinian footballer, has finally fulfilled his dream of winning the World Cup. Messi is considered a genius and a penalty expert. It was his penalty stop that resulted in the victory of Argentina in the final over with France. Earlier, Argentina had suffered a  defeat against Saudi Arabia.
GOA MSME ADHIVESHAN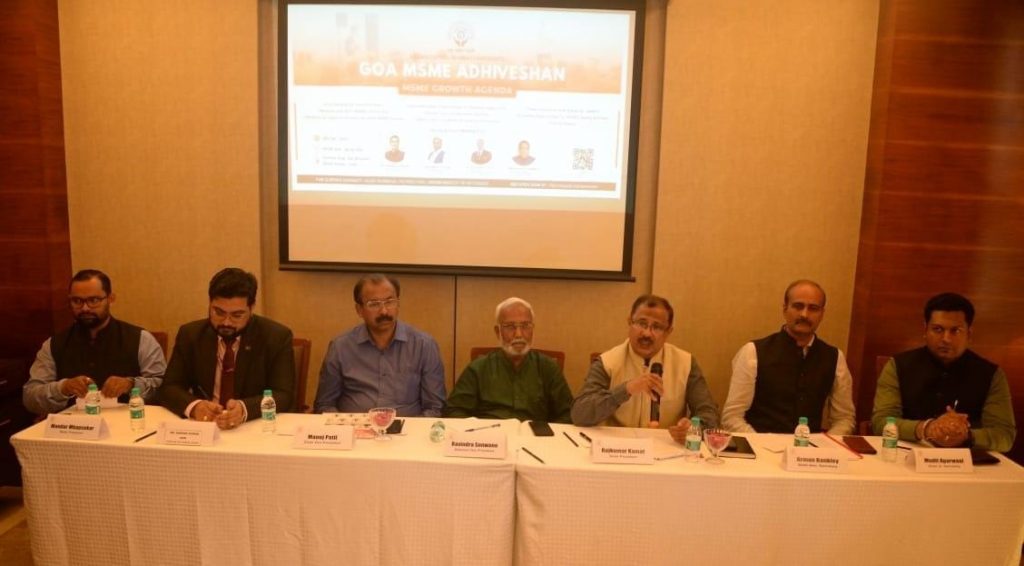 LAGHU Udyog Bharati was all set to present opportunities for micro, small and medium enterprises to learn, network and grow by hosting the Goa MSME Adhiveshan on 6th January, 23, 2023-02 in Panaji. At a press conference held on the eve of the MSME Adhiveshan, Rajkumar Kamat (state president of LUB Goa) told media people that LUB wants to give Goan MSMEs opportunities to grow in their manufacturing businesses so that the country's economy would grow bigger and more rewarding.
This is possible if businessmen have the right knowledge to grow and upscale their businesses with technologies and branding. Such knowledge could come from experts and many other sources. The Goa MSME Adhiveshan would be addressed by a panel of speakers comprising Ajay Thakur (head of SME & Start-ups at BSE India), Dr Rajat Srivastava (director and regional head, EEPC India), Amit Kumar (co-founder of and CEO of MSMEx, serial entrepreneur and angel investor), Ameya Mohane (IIM alumnus and leading brand consultant with 15 plus years of experience), Kewal Kishan (business administration coach and TEDxSpeaker), Nitin Kunkolienkar (president emeritus-MAIT) and others.
The LUB is a registered all-India organization of micro and small industries in India since 1994. Present at the meet were Vijay Dube, executive director, Punjab National Bank and title sponsor of Goa LUB, Ravindra Sonawane, Manoj Patil, Arman Bankley, Mudit Agarwaal, Mandar Mhapsekar. Needless to say small manufacturers are the backbone of any industry, many of them suffered enough to shut shop during the Covid-19 pandemic and its lock-downs. The Adhiveshan hoped to see a participation of 360 participants from the manufacturing community although an estimated 500 had registered.