RAHMAN ABBAS AT YUVA SAHITYA SAMMELAN
The Ratnagiri-born young Urdu and English novelist from Maharashtra, Rahman Abbas, will be inaugurating the 22nd Konkani Yuva Sahitya Sammelan on March 17, 2023 at 10 am. The two-day annual literary event of students and youth initiated by Goa Konkani Academy has been organised and held at Dnyanprasarak Mandal's College in Assagao.
Assistant Professor Naresh Naik, teaching Konkani at Goa University and a young writer from Canacona gets an award at the inaugural function – the prestigious Yuva Sahitya Puraskar, instituted in memory of Meghashyam Naik. Marcose Gonsalves, 46-year-old writer, dramatist and journalist, has been chosen to preside over the sammelan. Also gracing the occasion will be Shrikrishna Pokle (chairperson, Dnyanprasarak Mandal),
Dr Dilip Arolkar (principal) is the reception committee chairperson while Purushottam Verlekar (assistant professor, geology, and a young writer) is the working chairperson. Arun Sakhardande (chairperson of Goa Konkani Academy as well as Vasant Bhagwant Sawant (vice-chairperson of GKA) is also gracing the occasion.
A note about Rahman Abbas: He is a major contemporary Indian novelist and a recipient of the national Sahitya Akademi award for his fourth novel "Rohzin" in 2018. He bagged thrice the state Sahitya Akademi awards of Maharashtra and is the only Indian novelist whose work in German has received a LitProm Grant funded by the German Federal Foreign Office and the Swiss-South Cultural Fund. Rahman has authored nine books, including five novels. "Rohzin" has been translated into German, English and Hindi.
Interestingly, the whole literary campus at Assagao plateau is named after Goa's veteran Konkani writer, the late Nagesh Karmali, while the main stage has been named after veteran Konkani leader Narayan Mauzo. Other stages and halls have also been named after DMC's ex-professor and Konkani writer Edward D'Lima, Prakash Padgaonkar, Jaymala Danayat, Rajani Bhembre, Revansidh Naik.
The inaugural function will see the release of many works of young writers. This includes the release of a poetry collection of young writer Supriya Kankonkar and "Yuvankur," a collection of prize-winning literary works from last year's sammelan. Following this a unique program – Padver – will be held and here young writers Sanvi Kahndeparkaar and Gaurang Bhandiye will interview two veteran Goan writers, namely Datta Damodar Naik and Nutan Sakhardande. Yuva Sahitya Puraskar awardee Naresh Naik will also be interviewed by Gorakh Shirsat.
Writer and publisher Dinesh Manerkar will deliver the keynote address and afterwards a workshops will follow for delegates in the fields of poetry, short-story writing, blogging and children's literature. Eminent Goan writers guiding the workshops are Hema Naik, Meena Kakodkar, Radha Bhave, Narayan Mahale, Fr Luis Gomes, Ratnamala Diukar, Ramesh Ghadi, Gopinath Gawas, Chetan Acharya, Subhash Kamalkar, Anwesha Singbal and Yugank Naik. A poet's meet is yet another attraction and it will be chaired by Goa's eminent poet Dilip Dhargalkar.
Cultural programs will follow and an estimated 200 students and youth from across Goa are expected to attend the sammelan as delegates, along with writers, teachers, young writers and students. Not to be missed by those with a yen for Konkani literature!
FIRE BREAKOUTS DOWN, FINALLY!
WHILE there have been no human casualties during the 15-day long continuous fires in various parts of Goa, charred bodies of wild boars have been found in the Mhadei wildlife sanctuary. The big cats which are frequent visitors to Sattari and Valpoi have vanished, killing hopes of Goa having a tiger sanctuary. The greatest loss has been of small, helpless animals trapped in the fire and burnt alive. A forensic audit needs to be conducted to trace the cause of the prolonged source of the fire.
URINATION IN TRAINS TOO!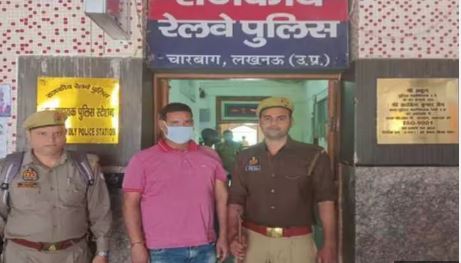 IT is not only in planes that passengers who cannot hold on urinate here there thinking there's none in the darkness! This happens in trains also. Now we hear that a travelling ticket examiner urinated on a women on the Amritsar Express on March 12, 2023. The accused, Munna Kumar, has been sacked.
REAL ESTATE PRICES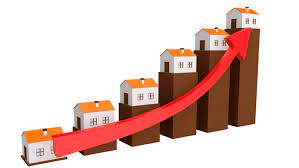 THE new hotspot for real estate is Assagao village. The village which is primarily a farming village has become concretised with villas, each selling for anything in the price range of Rs3-Rs5 crore. Assagao has become another Baga and Candolim with dozens of restaurants and shops setting up business. Many of the villas in are rental villas which many long-stay tourists rent for months at a time and they are fully equipped with mod con amenities — cooking gas range, washing machine, etcetera. Over the last decade the price of real estate in Panaji has shot up from an average of Rs1,500 per square metre for a flat to today's Rs35,000 per square metre.
MUSLIMS IN VASCO TENSE
THE minority Muslim community in port city Vasco da Gama is very agitated with the railway authorities. Reportedly they are responsible for damaging about five graves at Maimollem Kabrastan. This is as a result of the carelessness of contractors using heavy bulldozers to clear the area for double tracking. Vasco MLA Krishna Salkar has demanded action against the railway authorities.