EXPECT ROUGH WEATHER!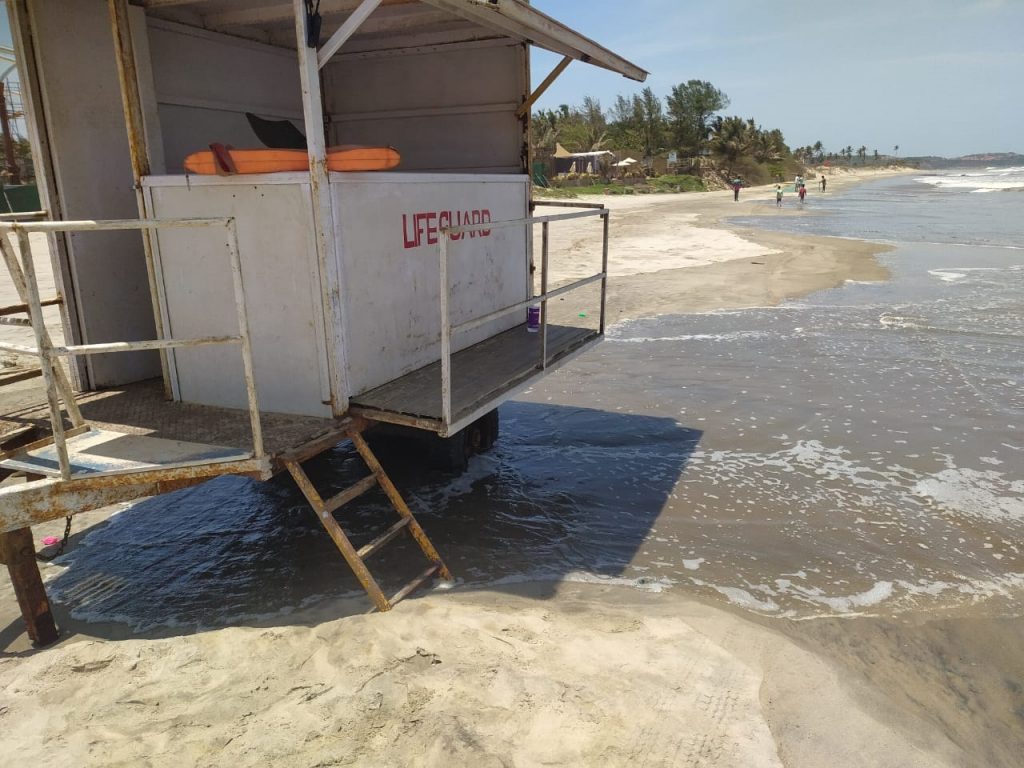 INDIAN Meteorological Department and a Dhrishti Marine advisory notes warns Goans that a depression has formed over the southeast Arabian sea and a cyclonic storm is brewing in the next 12 hours. Except for the coastal areas the weather will remain largely unaffected, although sea conditions are expected to be rough with water levels rising and underwater currents intensifying along the coastal belt. Seafaring folk and villagers are advised not to venture out to sea. If in trouble look for the Drishti Marine lifesavers trained to deal with any emergency situations that may arise on Goa's beaches.
ARCHITECTURE, ENGINEERING, PHARMACY COMPETITION
THE GCCI Education Committee in association with the Indian Pharmaceutical Association, IPA and Goa Pharmaceutical Manufacturers' Association (GPMA) organized the finals for BIG Idea Project Competition for architecture, engineering and pharmacy college students on May 27 at GCCI, Panaji. College competitions were held in April and the finalists who won were shortlisted. The prize winners are: Winners of the trophy were Smart Shoe for Blind Team from Padre Copnceicao College of Engineering (Verna) who won a cash prize of Rs30,000. Runners Up were Neural Kissan Team form Don Bosco
College of Engineering (Fatorda) who received trophy and cash of Rs20,000.
Second runners up were Auto Junction Team from Padre Conceicao College of Engineering who got trophy and Rs10,000. There were four encouragement prizes of Rs5,000 awarded to Ev Check of Agnel Institute of Technology & Design (Assagao), "Novel Preparation to Stop Bleeding in Accidents" of PES Rajaram and Tarabai Bandekar College of Pharmacy (Farmagudi), "Dual Axis Solar Tracker System" of Goa College of Engineering (Farmagudi) and "Safe-G" of Rayeshwar Institute of Engineering Technology (Shiroda). Prof Raghuveer Vernekar (chairperson, GCCI Education Committee) and project co-ordinator welcomed everyone at the valedictory function and explained the concept and the objective of the competition. The chief guest was GCCI president Ralph de Sousa, guest of honour Dr Praveen Khullar (president, GPMA), Dr Gopal Krishna Rao (president, IPA) and jury panel comprised of Dr Mahesh Gurnasinghani, Manish Gosalia, Nitesh Chandra, Rohini Gonsalves, Goutam Raj, Vaman Gaitonde. In the picture are the dignitaries with members of the winning teams.
CM ANTI-PORTUGUESE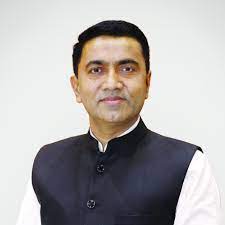 THE charm of Goa as an international tourism destination is its Portuguese legacy. Chief minister Pramod Sawant who is a close follower of Narendra Modi has declared that the Portuguese legacy will be destroyed. Implying that Goa will be projected as a Hindutva state. This may imply demolition of Portuguese monuments like the Reis Magos Fort, the Cabo de Rama Fort and maybe even the Adil Shah Palace and the list is long. How many Portuguese time buildings will he erase in this childish endeavour?
GOA MONSOON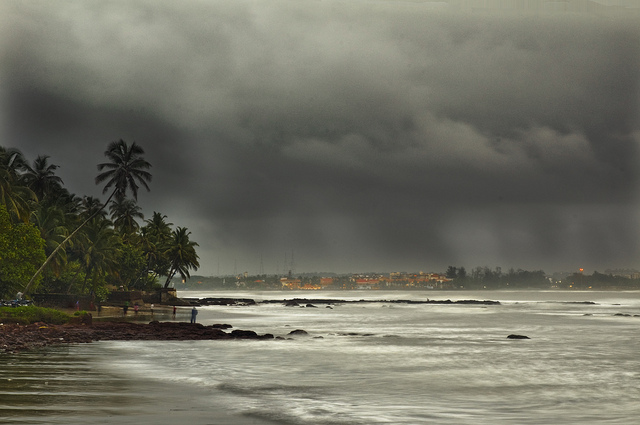 THE monsoon rains may be delayed this year till June 28 and after the IMD predicted cyclone has broken out on the Arabian Sea. The rain clouds which have been gathering originally are now disbursing and now we hear the monsoon which was to begin on June 2 was all tall talk on the part of our prediction gurus at India Meteorological Department.
WRESTLERS SUSPEND PROTEST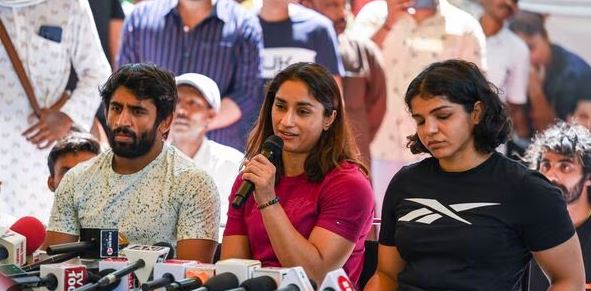 FOLLOWING talks with the Union Minister for Sports of India Anurag Thakur, the wrestlers have suspended their agitation till June 15, 2023. The Wrestling Federation of India has been headed by MLA Brij Bhushan Sharan Singh and has now been dissolved. The Indian Olympics Association will elect a new set of office bearers. The police are expected to submit the report by the June 15. It is possible that a charge sheet may be filled against Brij Bhushan and given this assurances the wrestlers have returned to their routine jobs.
JOBS WILL DIE FAST
SAM Altaman, CEO of Open Artificial Intelligence and creator of ChatGPT fears that loss of jobs due to AI will be very rapid. In the long term new jobs will be created but the net increase will be much lower. The worst affected will be the IT industry where routine jobs will be taken over by AI. In the last six months every major electronic and consumer company ranging from Microsoft to Meta to Amazon and Indian companies like Infosys, WIPRO, etc, have cut down on hiring new staff and also reduced salaries of interns on their payroll. ChatGPT will save citizens for downloading the app. The Goa government is planning to use ChatGPT.
FIRE AT TALEIGAO
ON Wednesday, June 7 a massive fire broke out in a paddy field in Taleigao leading to destruction of the crop. It is suspected that the fire was deliberately lit to destroy it and the land fallow to permit the construction of new buildings. This is the latest fire outbreak after the spate of fires that broke out all over Goa in recent months. We also wonder whether the decision of Town & Country Planning Minister Vishwajit Rane to scrap the regional plan may be linked to the mysterious fire outbreaks, part of a larger conspiracy to free the construction lobby from being held back by any ground rules.
TRACKING LOST SMARTPHONES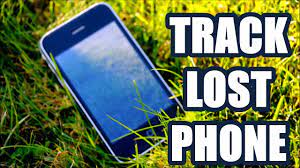 THE Sanchar Sathi portal is being set up to help people to track and block their lost smartphones. It will also help Railway departments and others engaged in relief and rescue work at accident sites. A senior telecom official said facial recognition to the extent possible was used to identify victims in the horrific 3-train accident at Balasore in Orissa through their mobile numbers. Once the mobile number is fed into the system it is possible to track the address and other useful contact numbers of the victim.