SATTARI MONOPOLIES!
A SERIES of ads have been appearing in the daily newspapers about the implementation of various government schemes. But the implementation is not spread fairly across Goa. For instance, we hear that sanction orders for distribution to the beneficiaries of Griha Aadhar scheme are limited to Sanquelim. The Griha Aadhar scheme may now include an extra 11,500 beneficiaries. Similarly, jobs courtesy Prime Minister Modi and Chief Minister Pramod Sawant are reserved for Sattari constituency. Reportedly, all this Chaturthi bonanza will add up to an expenditure of Rs300 crore.
MHADEI TIGER RESERVE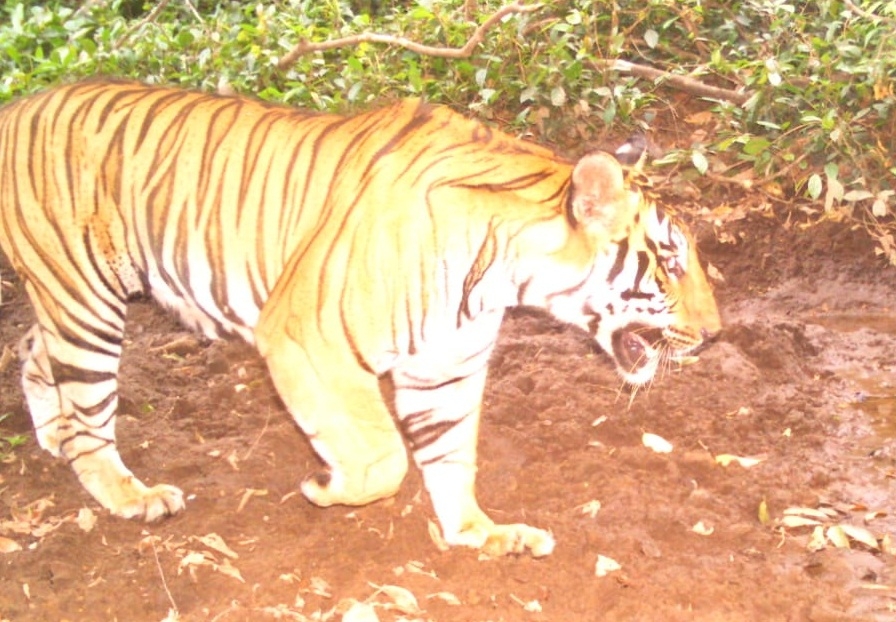 THE State government has engaged senior lawyer Kapil Sibil to challenge the order of the Central government declaring Mhadei wildlife sanctuary as a tiger reserve. The survey conducted by the Centre has revealed that at least five tigers have been spotted within the Mhadei sanctuary area within the last three years. The declaration of Mhadei as a tiger sanctuary will also help to fight the diversion of the Mhadei river waters in Karnataka, something which Goans have been fighting against for years now — because such a diversion will take a toll on the river Mandovi which is vital lifeline river of Goa.
CROCODILE TRIES TO VISIT GOVERNOR!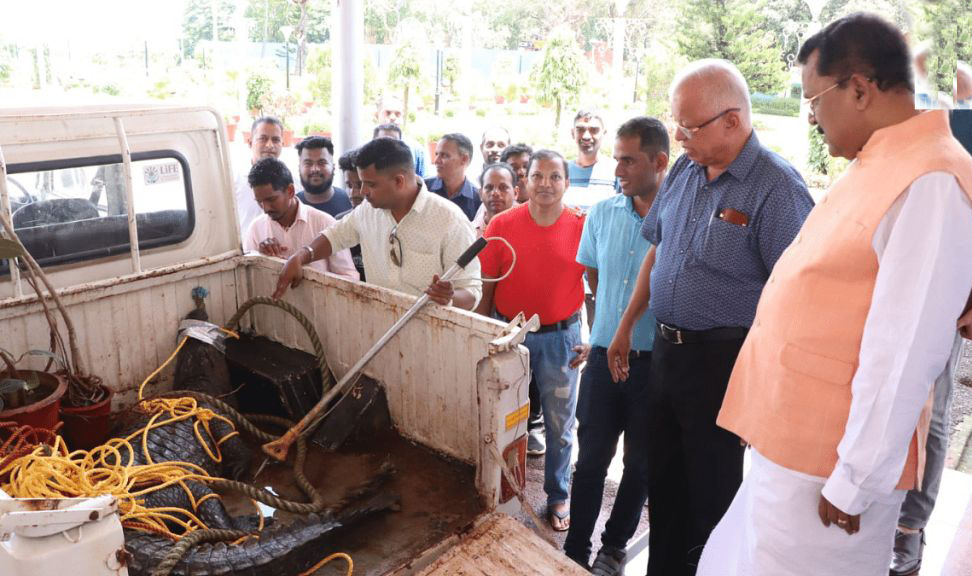 THOUGH a lot of fuss is made about vanishing tigers in the wild the real danger of vanishing crocodiles is yet not highlighted. Tourists seeking to see wildlife in Goa go on crocodile viewing trips in the backwaters of Goa and they are often seen basking by the banks of creek and waterway bunds. Goa crocodile sightseeing boat rides are popular and well organized and tourists are rarely disappointed – all get to see the ancient reptile basking in a sunny spot in mangrove territory, all quiet like deadwood until of course it yawns with lazy easy! There have also been reports of incidents with crocodiles making their way to villages hunting for prey and attacking humans trying to tackle them. Last week we heard of 10 ft long crocodile seeking to pay a visit to His Excellency Governor of Goa Sridharan Pillai at his vast Goa Raj Bhavan estate. The crocodile was discovered in some watery grounds close to the Raj Bhavan. It apparently swam down the Mandovia river to get into a channel coming up to the governor's residence…and now it seems clearly steps have to be taken to protect Goans against crocodile visits.
BANASTARI KILLING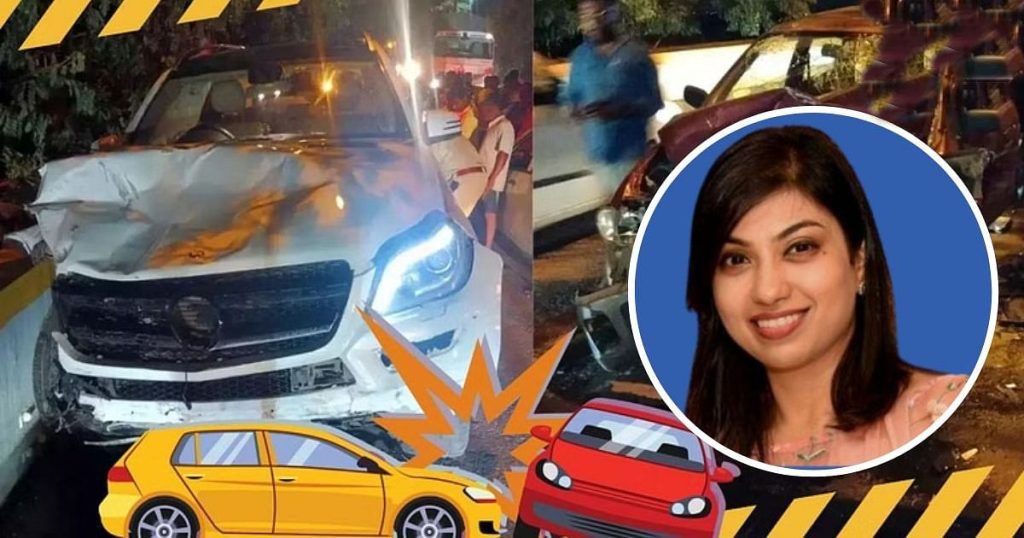 THE driving license of Meghana, who was clearly driving the Mercedes in the Banastrari accident which happened recently, has been suspended. There are six over-speeding challans pending against her in the last two ago. Meghana had been advised by a doctor not to drink or drive. Advice she clearly scorned for locals who witnessed the recent accident testify that it was wife Meghna who was behind the wheels of the Mercedes which killed people on the road. Meanwhile the police inspector of Mardol Police Station has been suspended for suppressing evidence. Clearly in Goa money can silence anyone from top to bottom or bottom to up.
TRAIN SPECIAL EDUCATORS, PLEASE!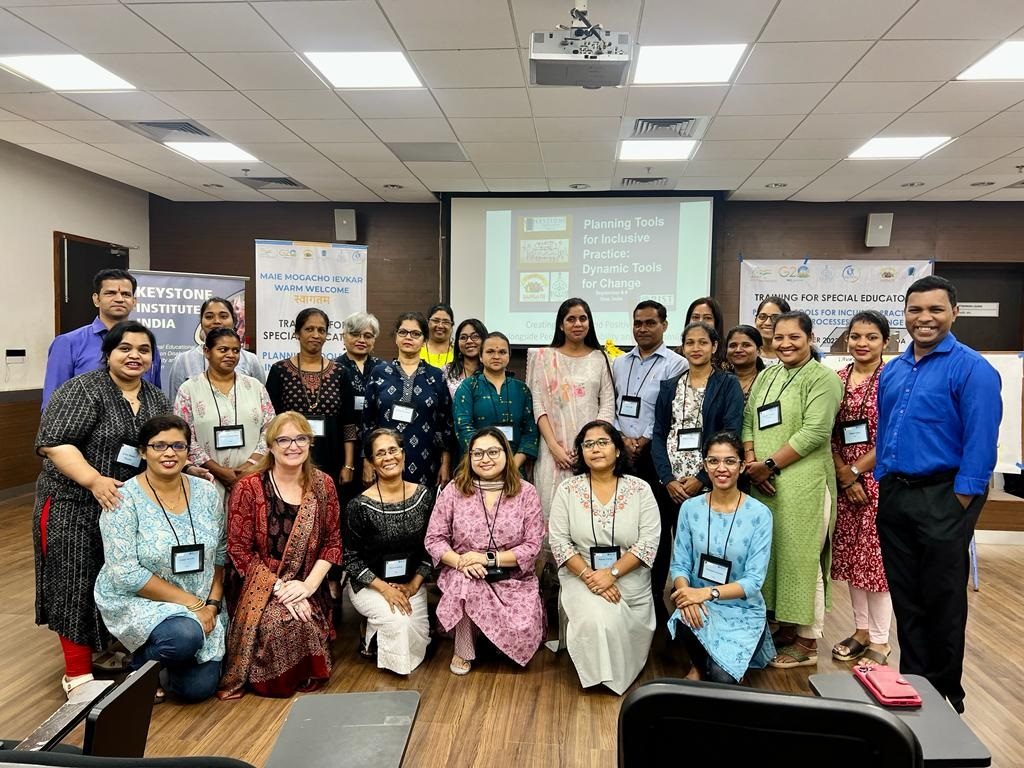 SPECIAL educators from many schools and centres across Goa, which support children and adults with disabilities, gathered to study and learn for a certificate course on "Tools for Inclusive Practice." It's a unique private-public partnership between the Goa State Commission for the Protection of Child Rights, Sangath India and Keystone Institute India who have joined hands with teachers to work towards inclusion of the differently abled in mainstream education.
The 3-day creative and collaborative learning event was launched by Ayushi, IAS, Assistant Collector-North Goa and Peter F Borges (chairperson, Goa State Commission for Protection of Child Rights), Elizabeth Neuville (Executive Director of Keystone Institute India) and Percy Cardozo of the Inclusive Education Project initiated by Sangath on September 6, 2023 at the South Goa Collectorate.
Twenty selected special educators and administrators learned and practiced powerful planning tools to envision positive inclusive lives for people with disabilities. The lively and energetic group learned person-centred, practical tools they could and will use right away. They were also challenged and supported to shift mind sets towards lives of belonging and community for people with disabilities. This world-class event will spark energy and action towards Goa's upcoming Purple Fest in January 2024, a celebration of our inclusive and diverse Goa.
Speaking on the occasion Peter Floriano Borges said, "Improving the quality of teaching and learning is vital for inclusion of children with disabilities in mainstream schools. This requires changes and adaptations in content, teaching methods, and promoting innovative structure of the educational system to provide learning opportunities for all children."
GOAN SHIPYARD REVIVAL
HODI Innovations (OPC), a Divar island-based ship building company has been handpicked by the Ministry of Culture (government of India) and the Indian Navy to construct an "ancient stitched ship" in a bid to revive India's ancient maritime heritage.
The important "keel laying" ceremony of this sailing ship took place on Tuesday, September 12 at 11.30am on Divar island. Present were Meenakshi Lekhi, Union Minister for State for Culture, Admiral Hari Kumar, Chief of Naval Staff and several state government officials.
SATYANARAYAN MAHAPUJA AT DIP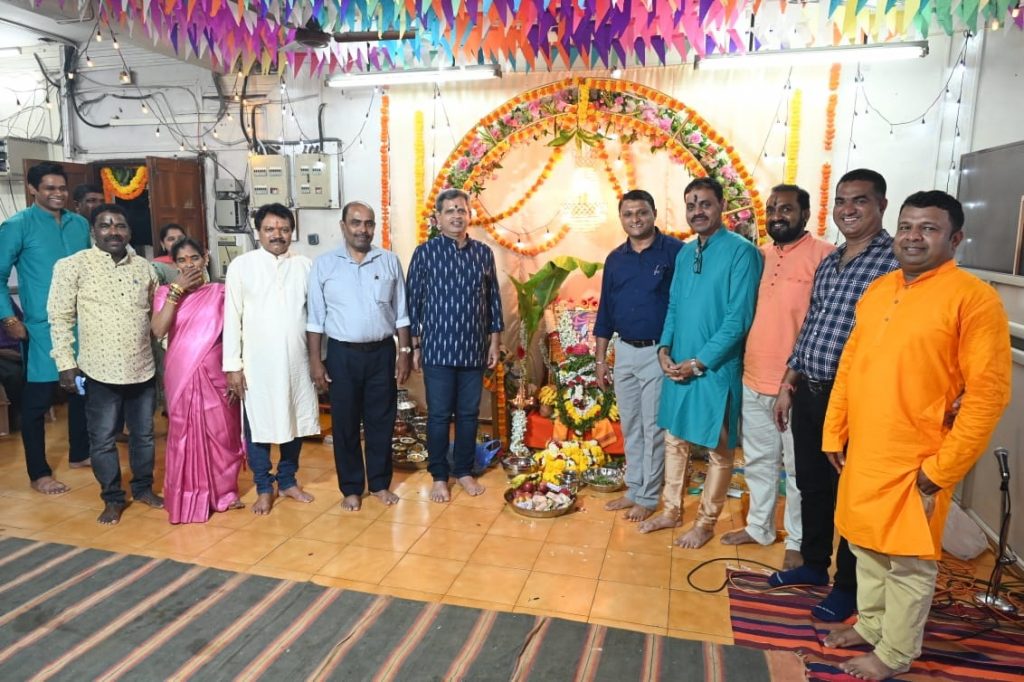 THE Department of Information & Publicity had its annual annual Satyanarayan Mahapuja at its offices in Panaji on September 9, 2023. Department officials attended and participated on the puja with gaiety, enthusiasm and religious fervour. This year Purushottam H Parwar of DIP and his spouse Poonam performed the puja ceremony. It started at 9 am and was followed by aarti, bhajan session, distribution of tirth prasad and followed by mahaprasad. It was Srikrishna Nagzarkar of Bal Bhajani Mandal, Nagazar-wada, Bhoma, who presented the bhajan session while the aarti honours were done by various DIP officials as usual. The puja was also attended by a large number of devotees including media people and Ponjekars who offered prayers and invoked the blessings of the Hindu deities.
CABINET PLAYS UP `CHANDRAYAAN-3'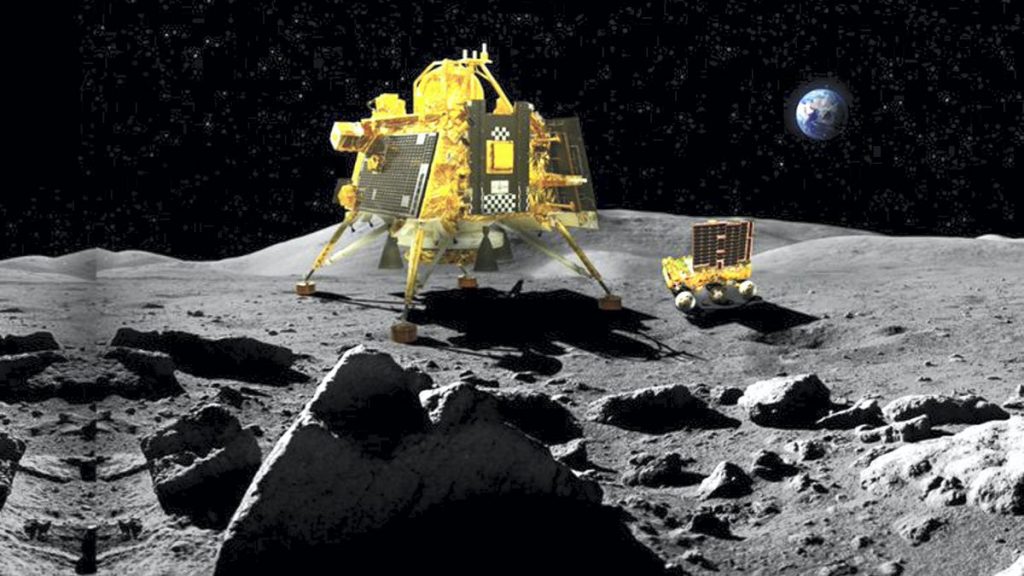 THE Goa government and its council of ministers passed a special resolution on September 8, 2023 to congratulate the Indian Space Research Organization (ISRO) on its successful Chandrayaan-3 mission to the moon. The entire State cabinet joined in congratulating the various ISRO faculty of scientists and also the government of India for the history making success of the mission. It has been the constant and focused efforts of ISRO scientists which ensured the landing of Chandrayaan-3 on the South Pole of the moon for the first time ever. This mission's achievements and discoveries will boost the country's space research and will further enrich the world community's understanding and knowledge of the universe. ISRO has further reinforced India's determination to explore the universe for the betterment of humankind, stated the Cabinet in the resolution. Women scientists also came in for a pat on the back for their role in the success of the mission and congratulations were also showered Prime Minister Narendra Modi for his constant support and motivation of ISRO and other organizations involved in space research. The Cabinet has also congratulated all those involved in the mission including the eco-system of industries, academia and start-ups and wished ISRO all the success in future endeavours.